Gather all of the data you need while keeping your event secure with robust registration options for every event.
Customize your registration page with our pre-built fields or create your own, add gating for specific content and audiences, or create opportunities for social connections with profiles. Registration options include paid ticketing, single sign-on, in-person attendance, and more.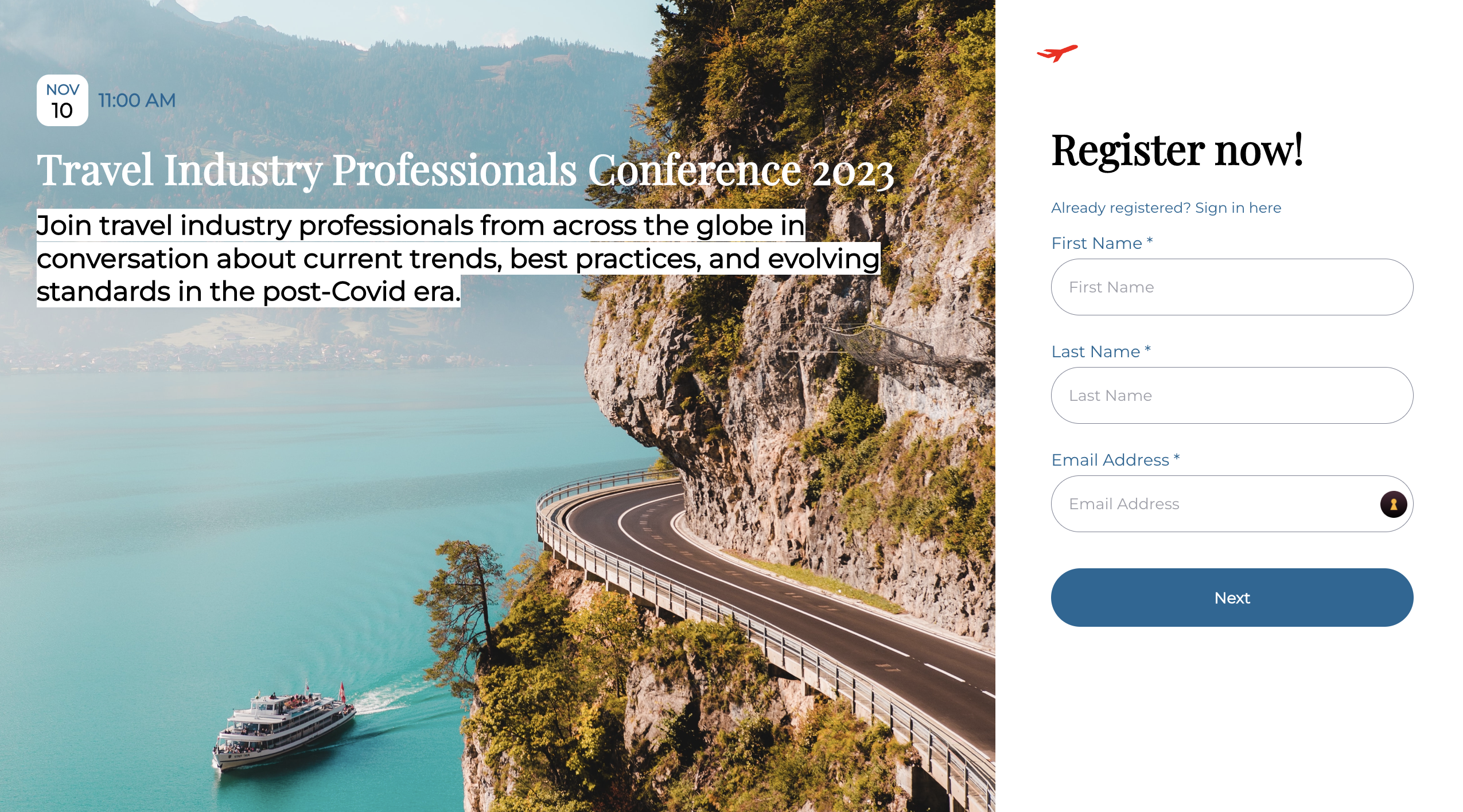 Security & Gating
We know securing your content is important. The Brandlive Platform offers several security and gating options for peace of mind at every turn including:
Admins and Site builders can also create Audience Lists to limit who can access specific content on the site. Host VIP sessions, specific breakout groups, or create session tracks by department.
Paid Ticketing
Brandlive partners with Stripe, a global leader in payment processing, to allow Admins & Site builders to easily sell tickets for an event without requiring users to leave the platform. Attendees can easily fill out their card details on a secure Stripe form at registration and the payment is instantly sent to your Stripe account.
Stripe offers low fees, high security for your data, reliable 24 hour service, and quick account set up.
Single Sign-On
Brandlive supports Single Sign-On (SSO) for organizations utilizing Security Assertion Markup Language (SAML) 2.0 and OpenID Connect (ODIC) for easy, secure authentication into the platform.
Magic Links
Generate single use links for individuals users to seamlessly join your event without needing to register. Simply create your magic links and share them with your users for one touch login.
Hybrid Events
Collect registrations across your audience and allow your in-person attendees to take advantage of your virtual content with our In-Person Attendance toggle. This toggle allows attendees to select how they will attend the event for a seamless experience no matter where they are. Selecting In-Person Attendance will hide the live broadcasts from users while still allowing them to view other content and interact with virtual attendees.
How-to Articles