Engage with attendees LIVE with hosted Fireside sessions that allow the audience to raise their hand and join presenters on stage.
Fireside sessions are live broadcasts featuring a "Join Stage" button that allows attendees to raise their hand and join presenters on screen to ask questions and contribute to the conversation. Hosts select attendees to join from the queue and then take them off stage as needed.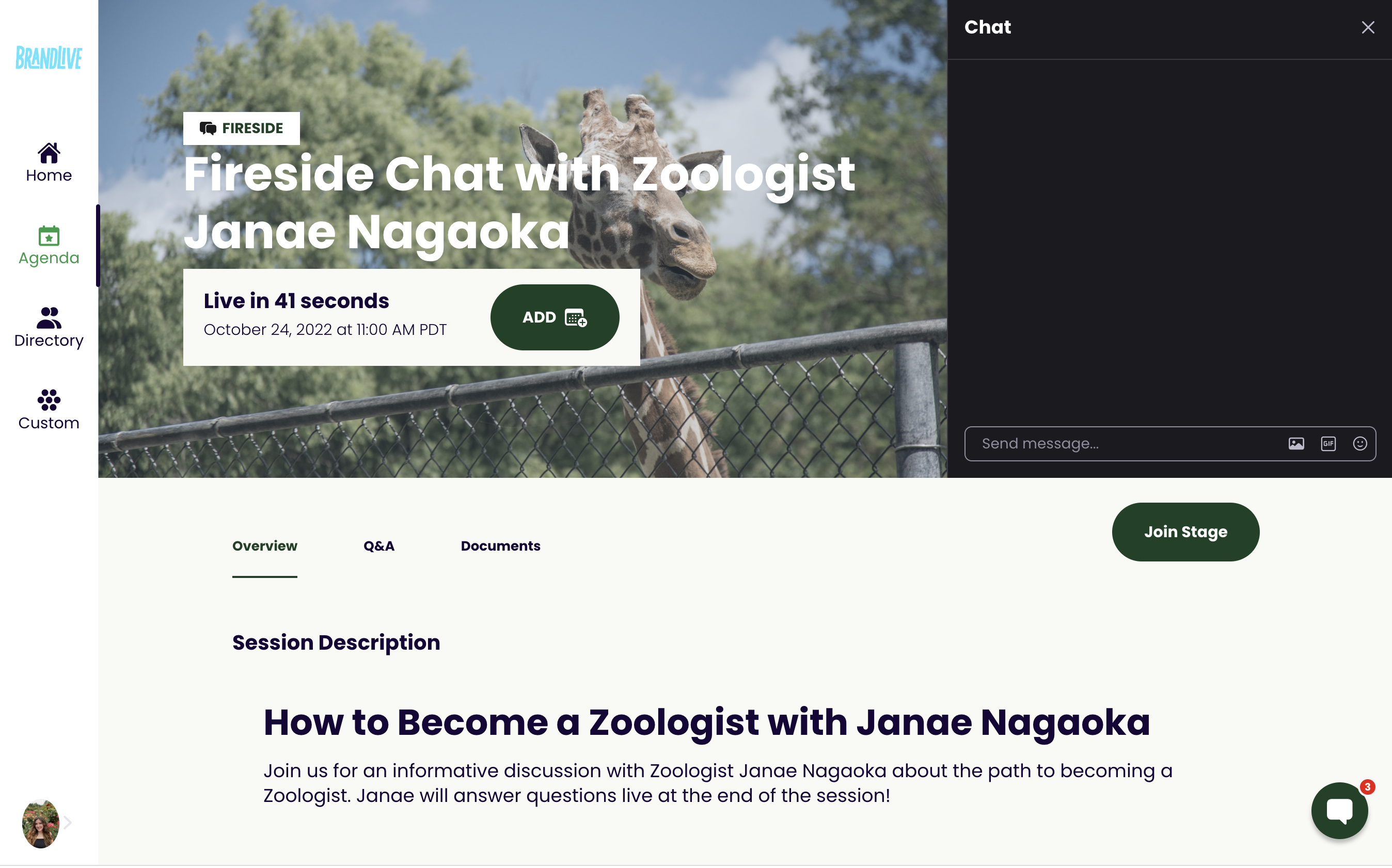 Creating a Fireside Session
To create a Fireside session, create a new event and add a new session. In the dropdown menu under Session type, select Fireside.
To add a Fireside session to an existing event, navigate to your Sessions page and select "+ New Session".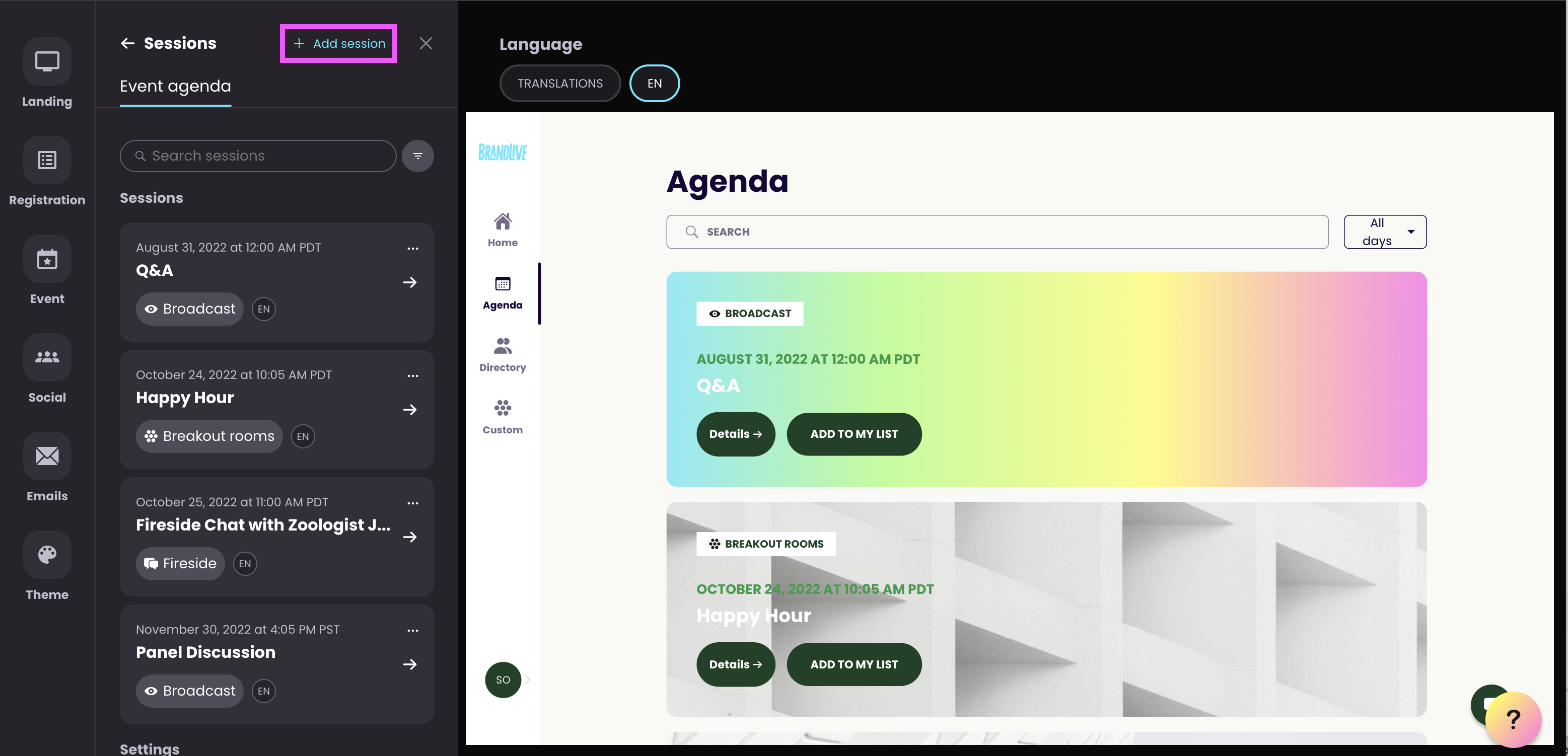 A modal will appear to select Fireside as the Session type. Then, enter you Session title, add any relevant tracks, select a language, enter the session start date, time, duration, and add at least one session host.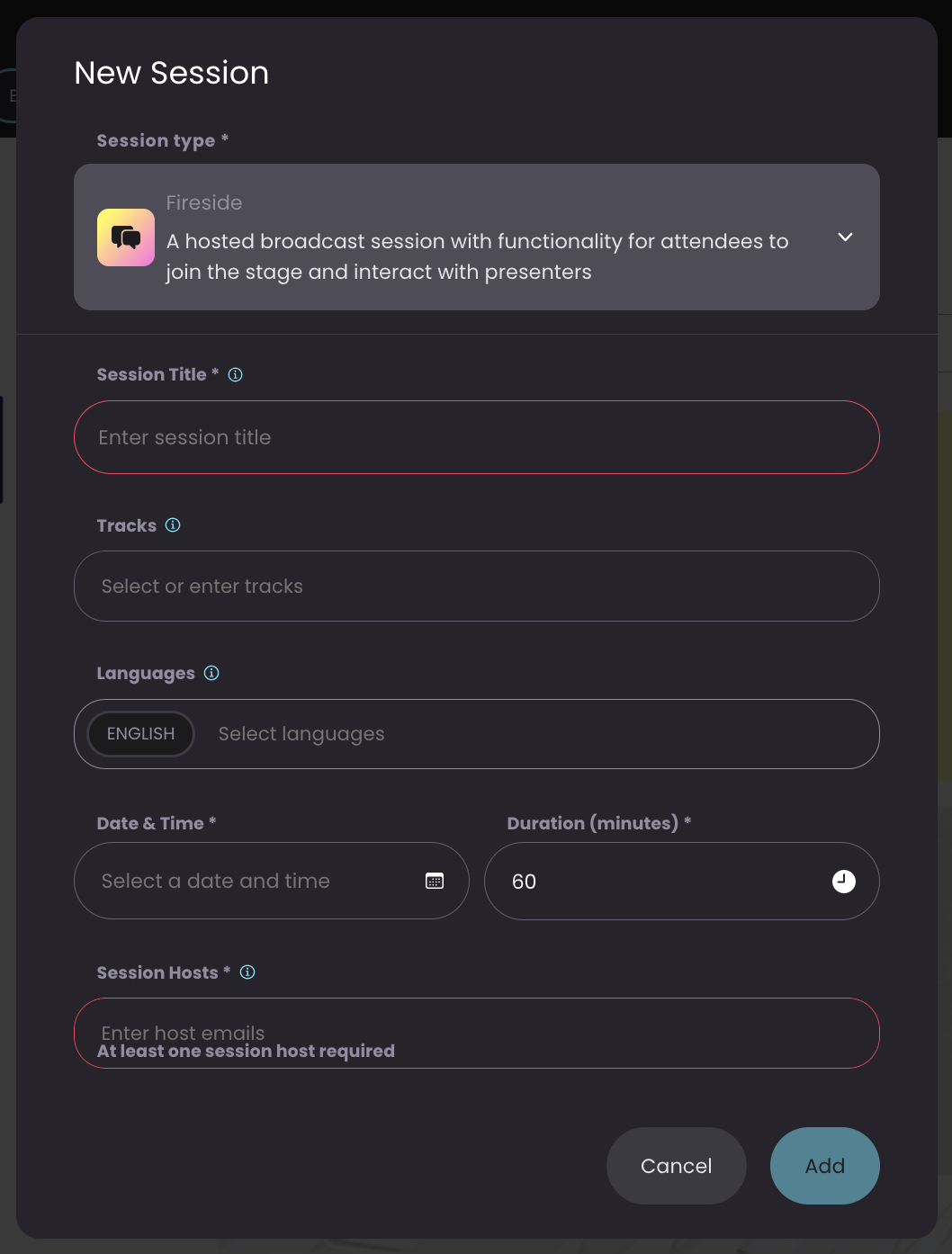 Note: Registration must be turned on for your event to host Fireside sessions.
Once you have added your new session, you can edit your page content and settings. See our Fireside Session Displays & Settings article here.
Hosting a Fireside Session
Hosts can be assigned to a session in the Session details. Hosts do not need a Brandlive platform login to be a host, they will only need to register for the event with the same email address.
Once a host has registered for the event, they can join the session by clicking on the "Join Stage" button appearing below the video player on the righthand side: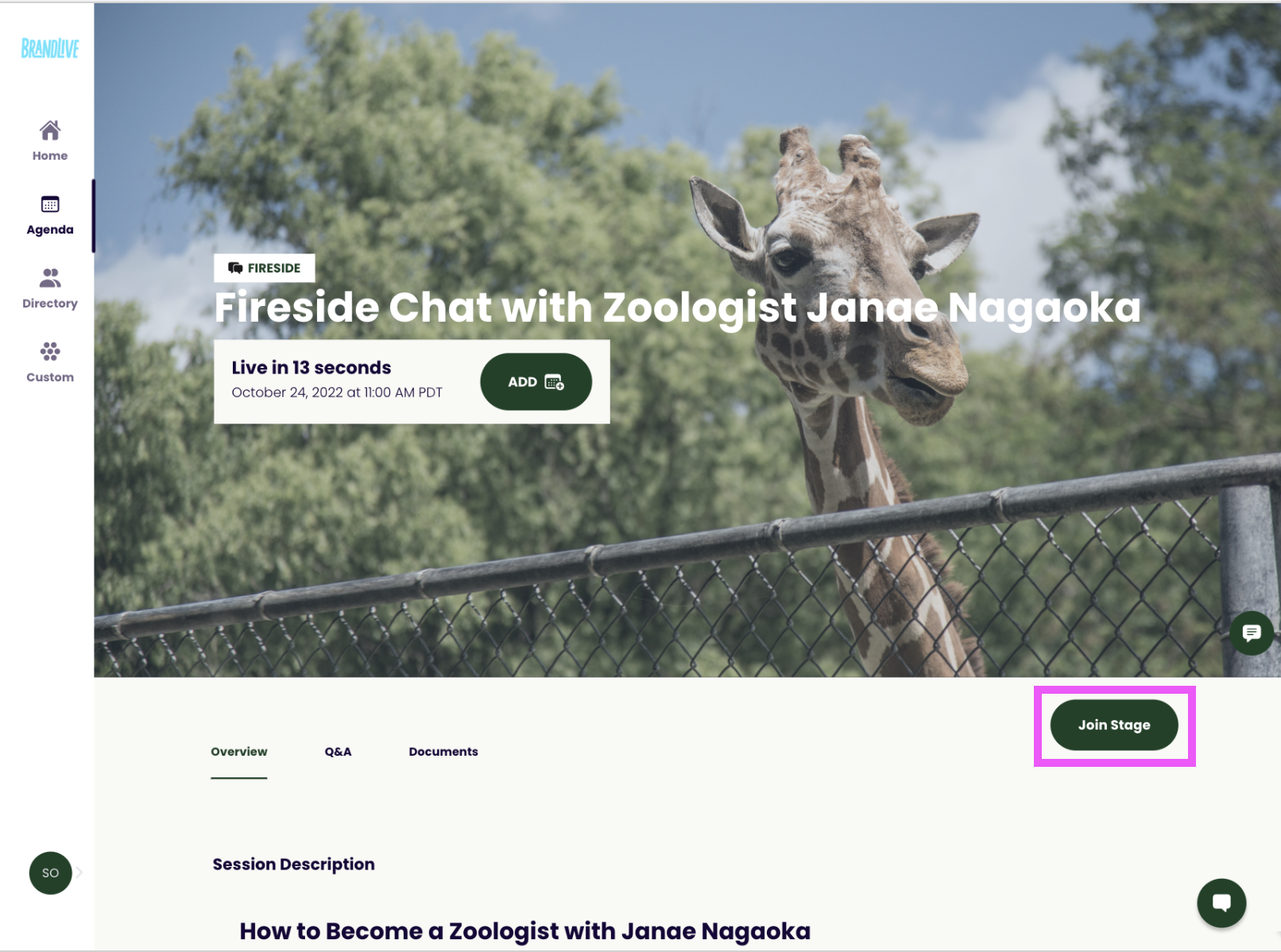 The host will then be prompted to turn their microphone and camera on: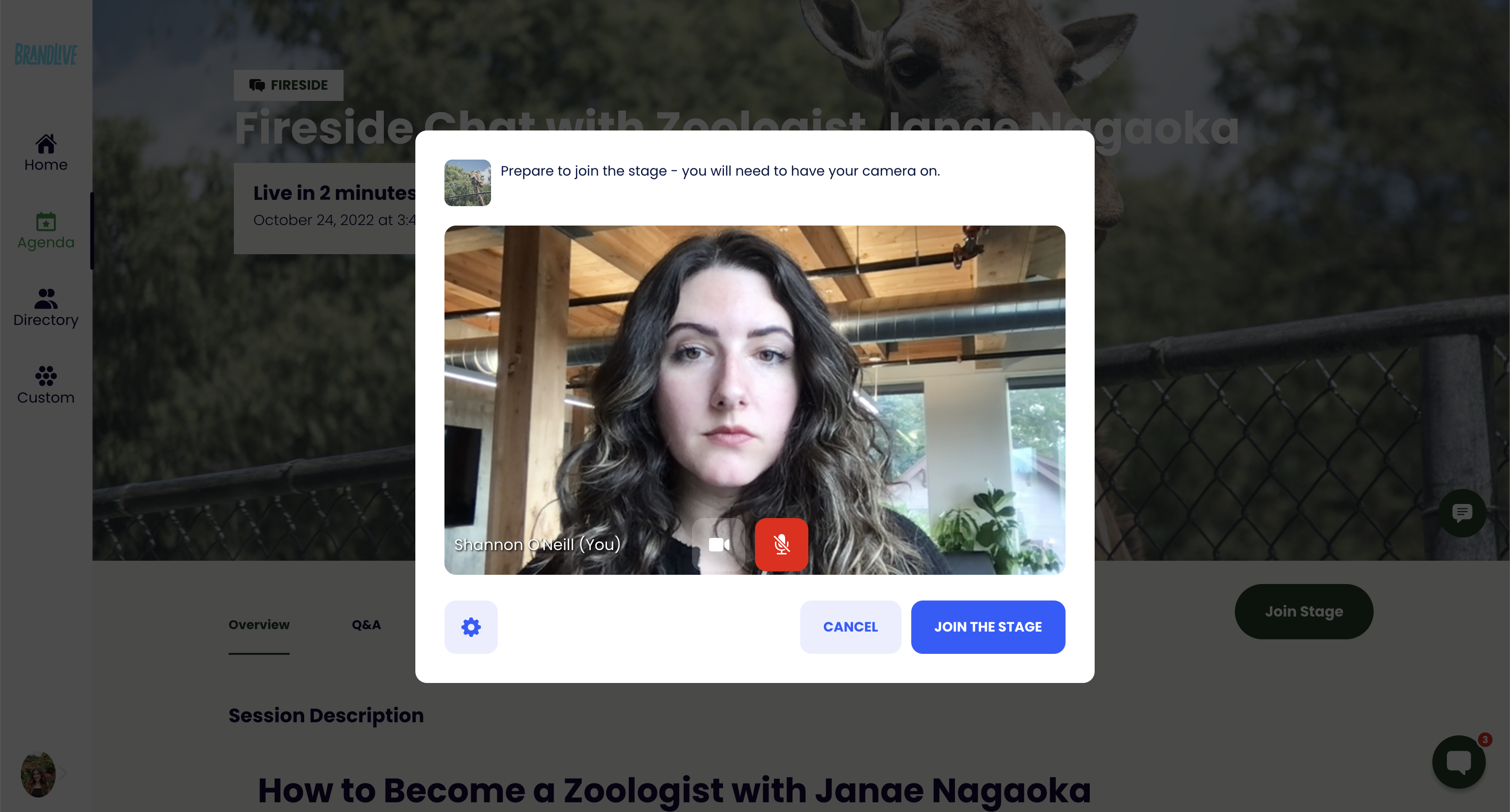 Hosts can select their microphone and camera inputs by clicking on the gear icon in the lower left corner.
When ready, hosts can start the session by clicking the red "Go live" button.

After going live, hosts can then allow attendees to join on stage in the righthand menu. The menu contains three tabs:
Attendees: Shows any participants currently on stage as well as any attendees who have raised their hand to speak.
On-Stage Chat: This chat area is only available to participants that are currently on stage.
Session Chat: This chat area is for all attendees watching the Fireside and will be seen by all.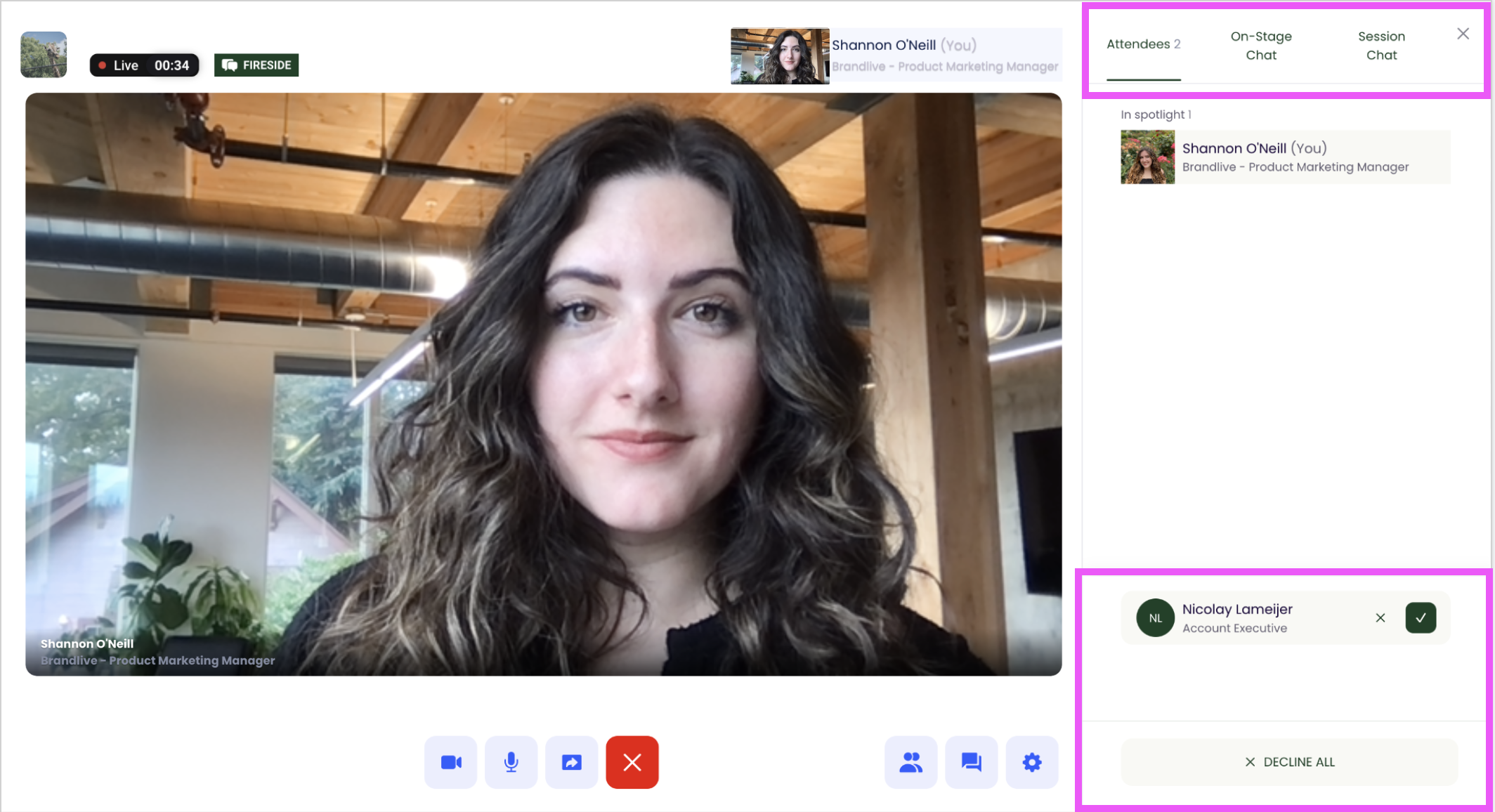 Hosts can allow up to 9 participants on the virtual stage with their cameras on or up to 15 participants with their cameras off.
Once a host has allowed an attendee to join, they will appear on stage: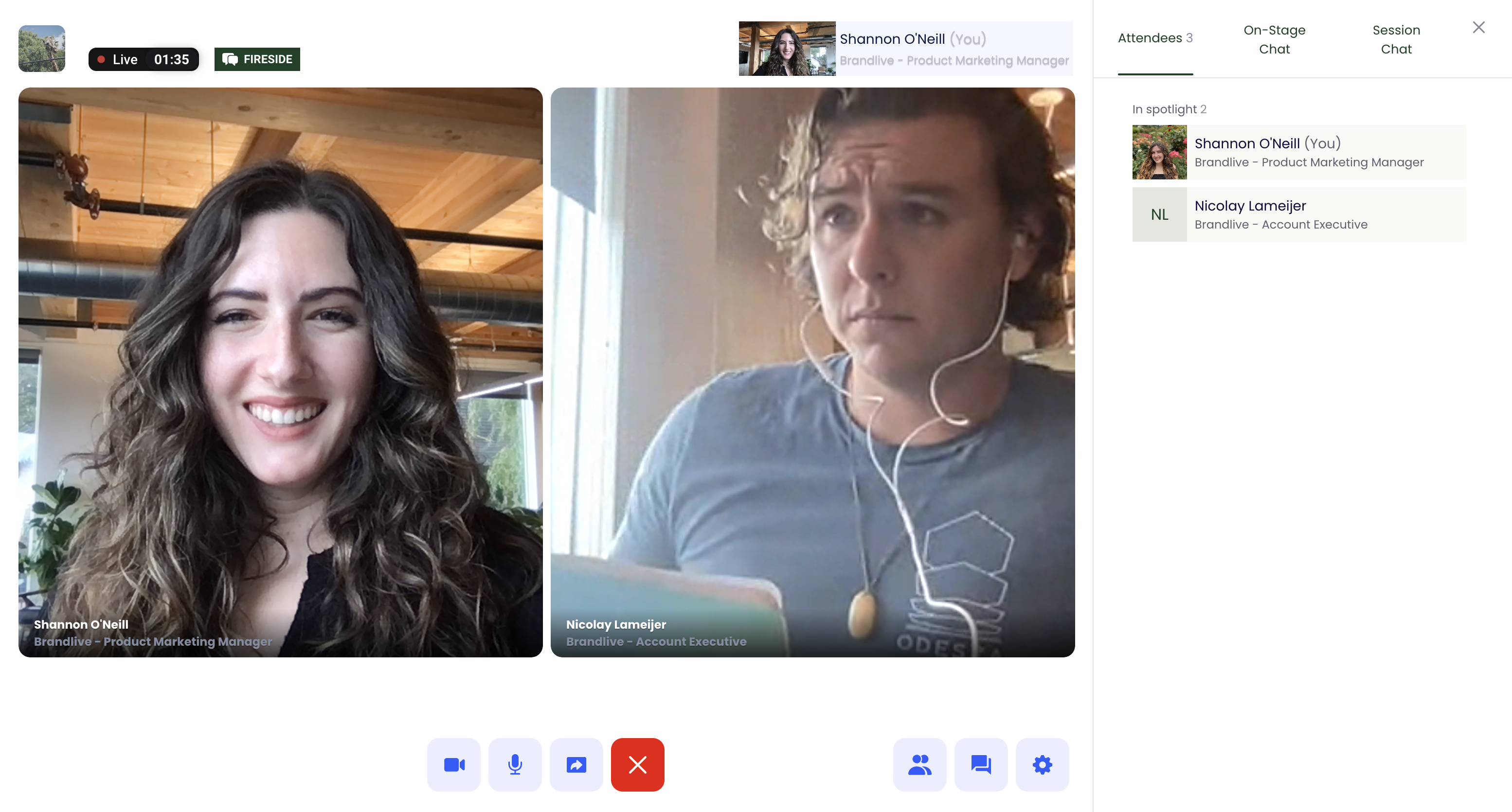 Hosts and participants have options to turn their camera on or off, turn their microphone on or off, share their screen, or exit the stage. Hosts can also mute participants.
Once the session is over, hosts can end the broadcast by clicking the red X button to leave. The session will be over when the last host exits.
Related Articles
Attendee Experience
Attendees who watch the Fireside session will see presenters on stage in the video player window.
To raise their hand and join on stage, they can hover over the video and select the hand icon: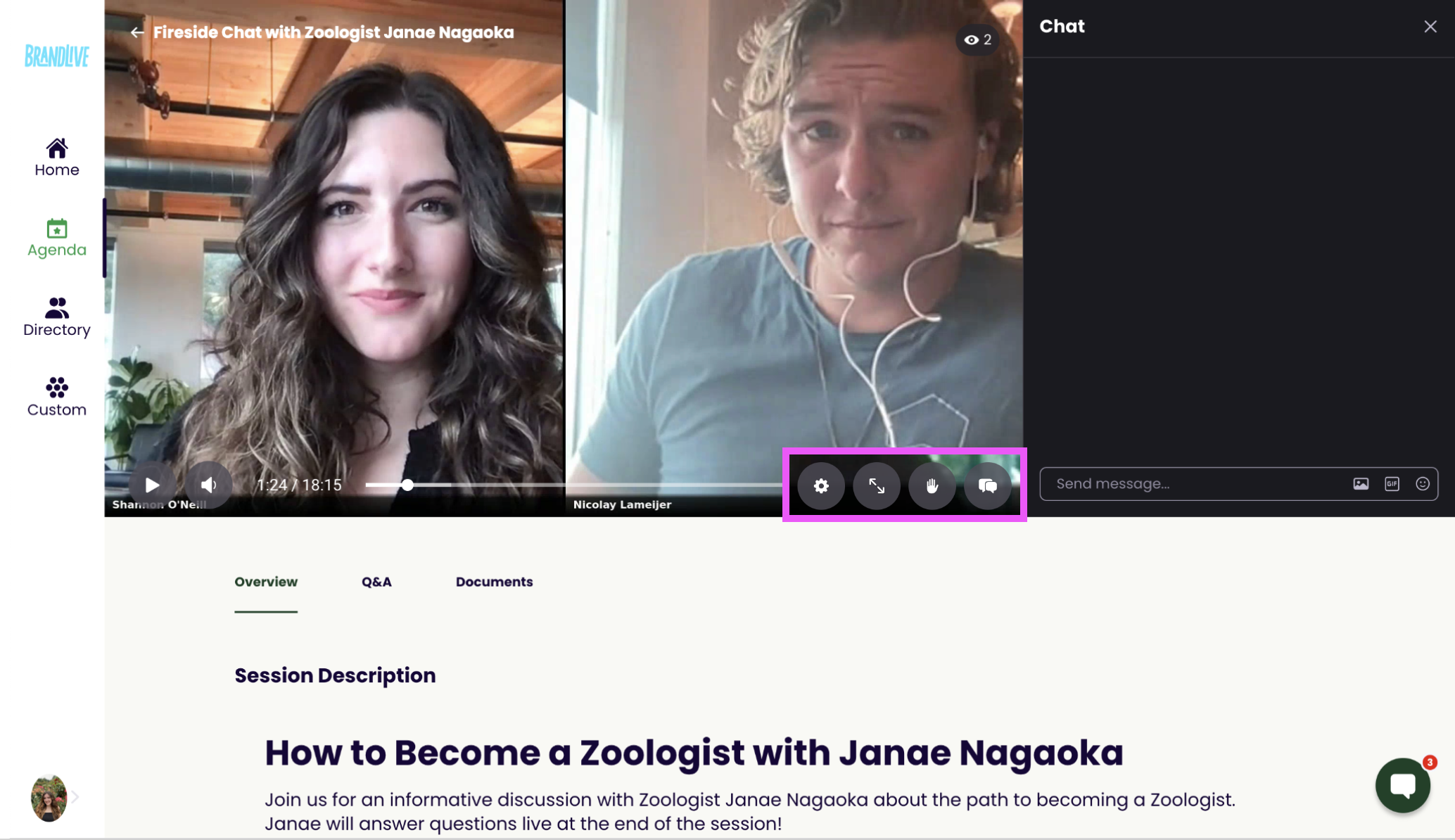 Once a host allows their request, they will be prompted to turn their microphone and camera on: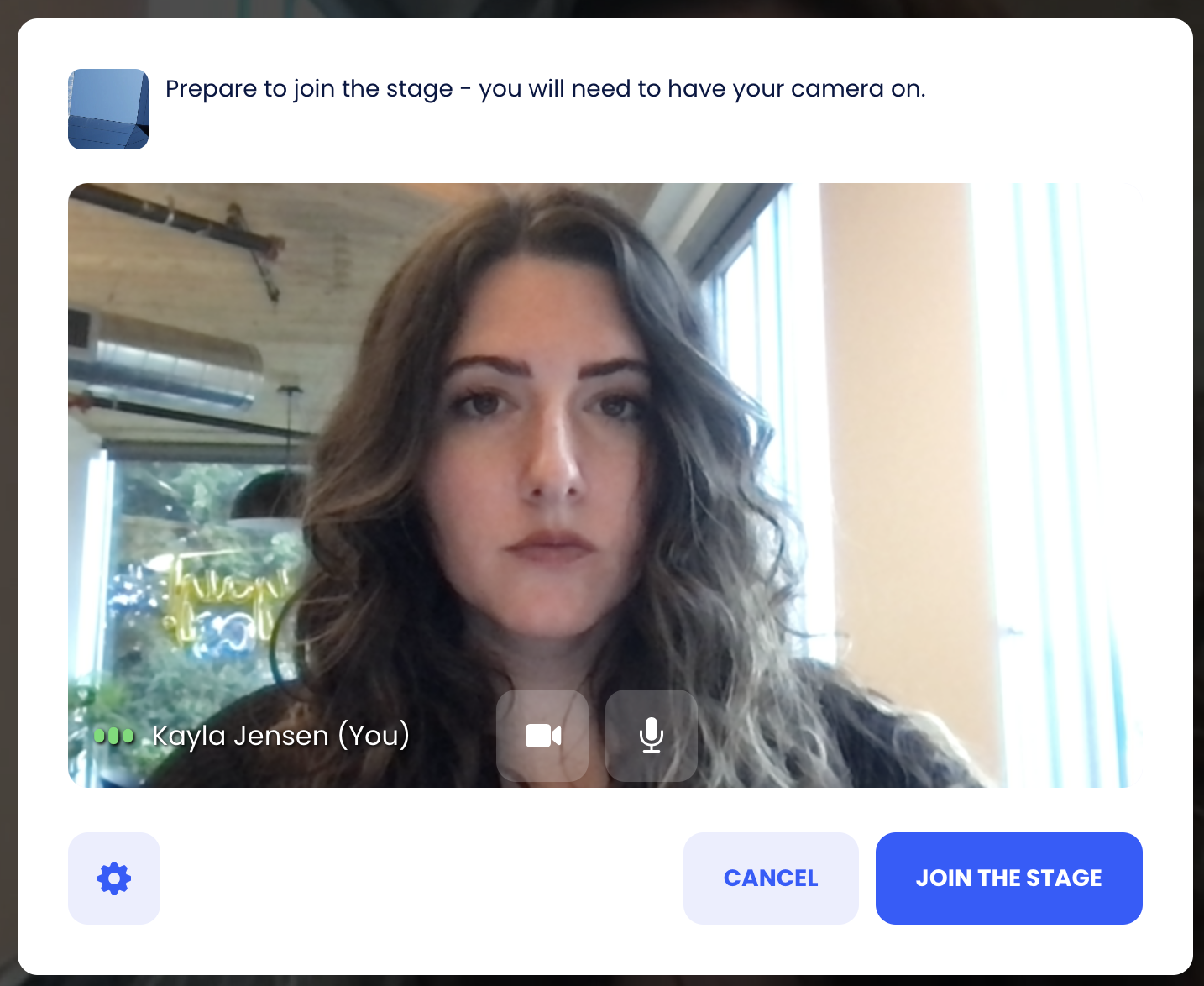 From there, they will join the other participants on stage!