Create a seamless event experience for attendees - even if technical difficulties occur.
Backup session page links are a tool in the event planner's kit that allow admins to redirect attendees to another page of their choosing in the event that an issue occurs. Other backups such as another video player or encoder work in tandem with backup page links and should be enabled only after utilizing those methods. The backup session page link is intended to solve for issues related to items other than the video player.
Adding a Backup Page Link
To add a backup link to a session page, select your event in the Brandlive Admin Console and open the event details.
Then, select the three dots on your session to open a dropdown menu.
Select the "Session Backup" button for your session: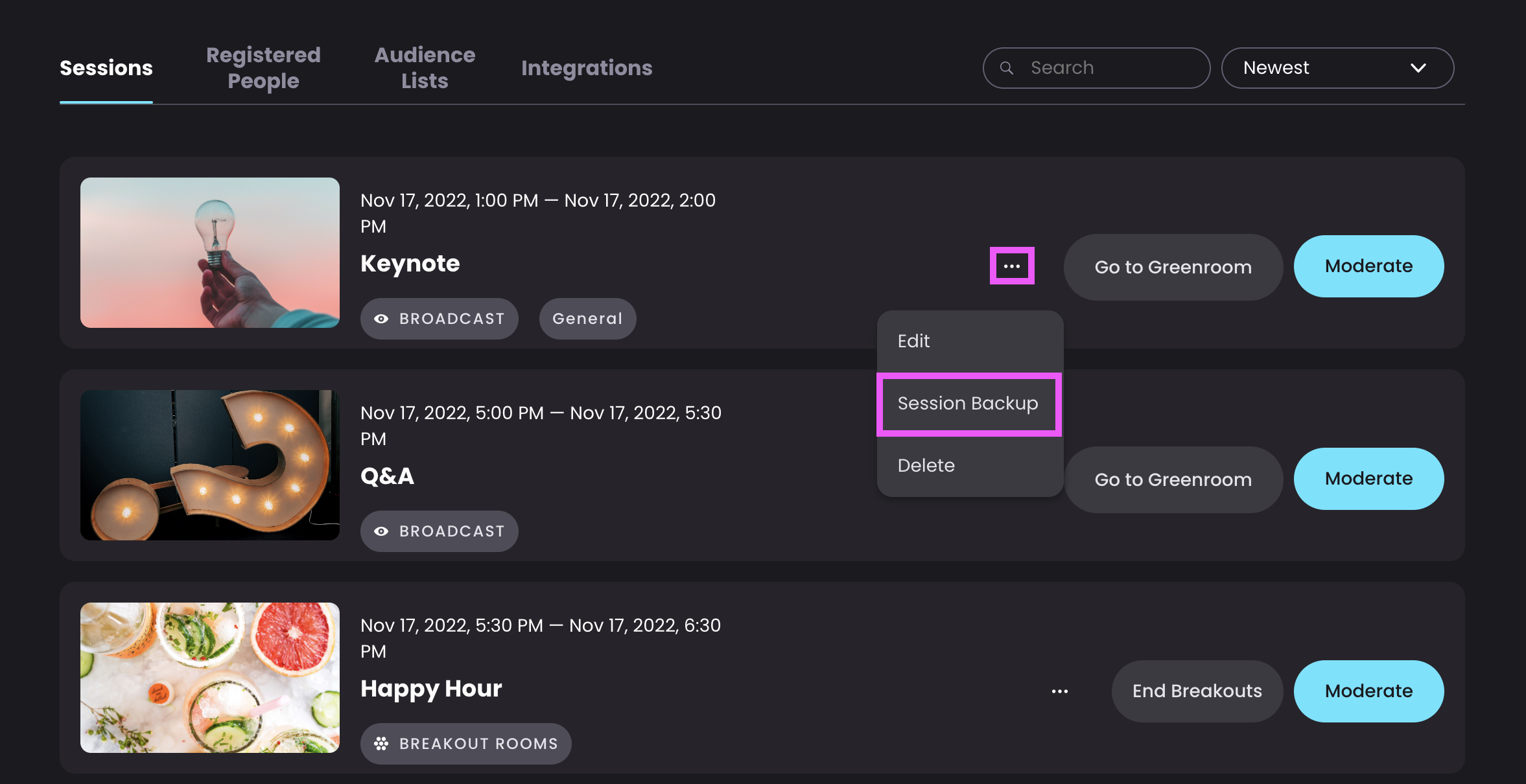 A modal will open to paste your backup URL into: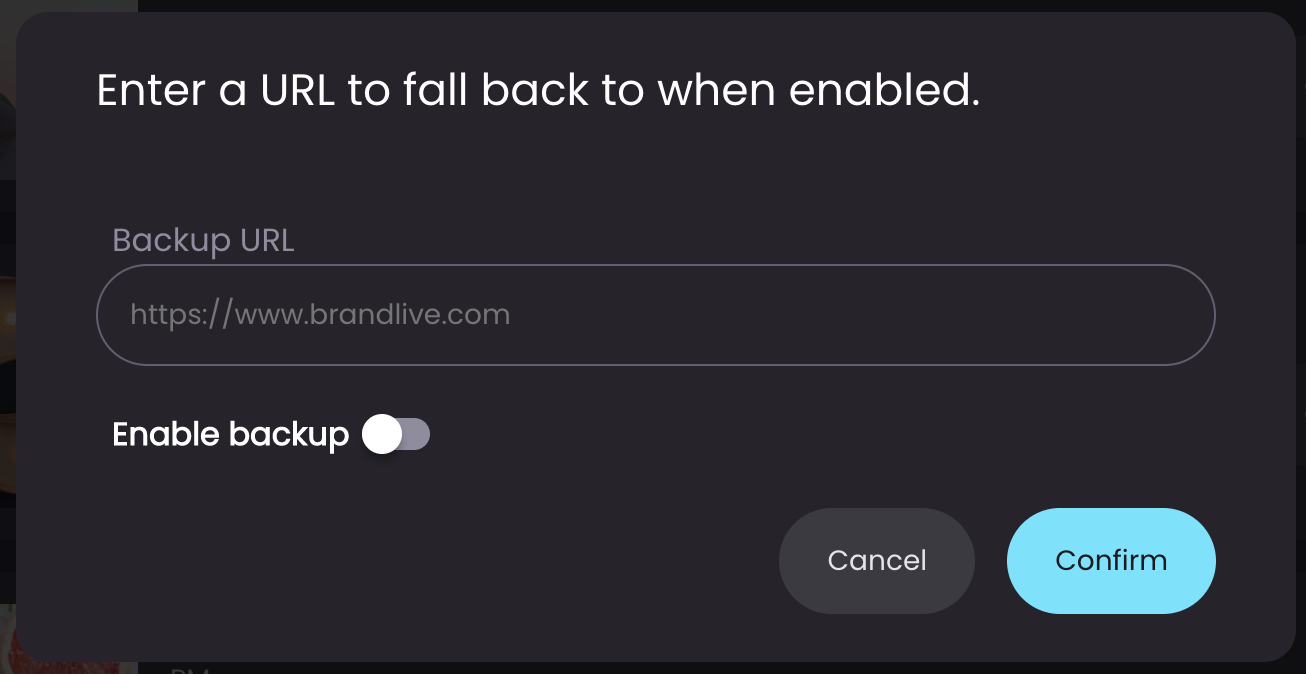 After enabling your URL, you must Publish your event page.
Utilizing a Backup Page during a Live Broadcast
If you decide to utilize your backup URL, follow the steps above to open the Backup URL modal.
Then, toggle "Enable backup" on and click Confirm.
Your page will immediately begin redirecting users to your backup page.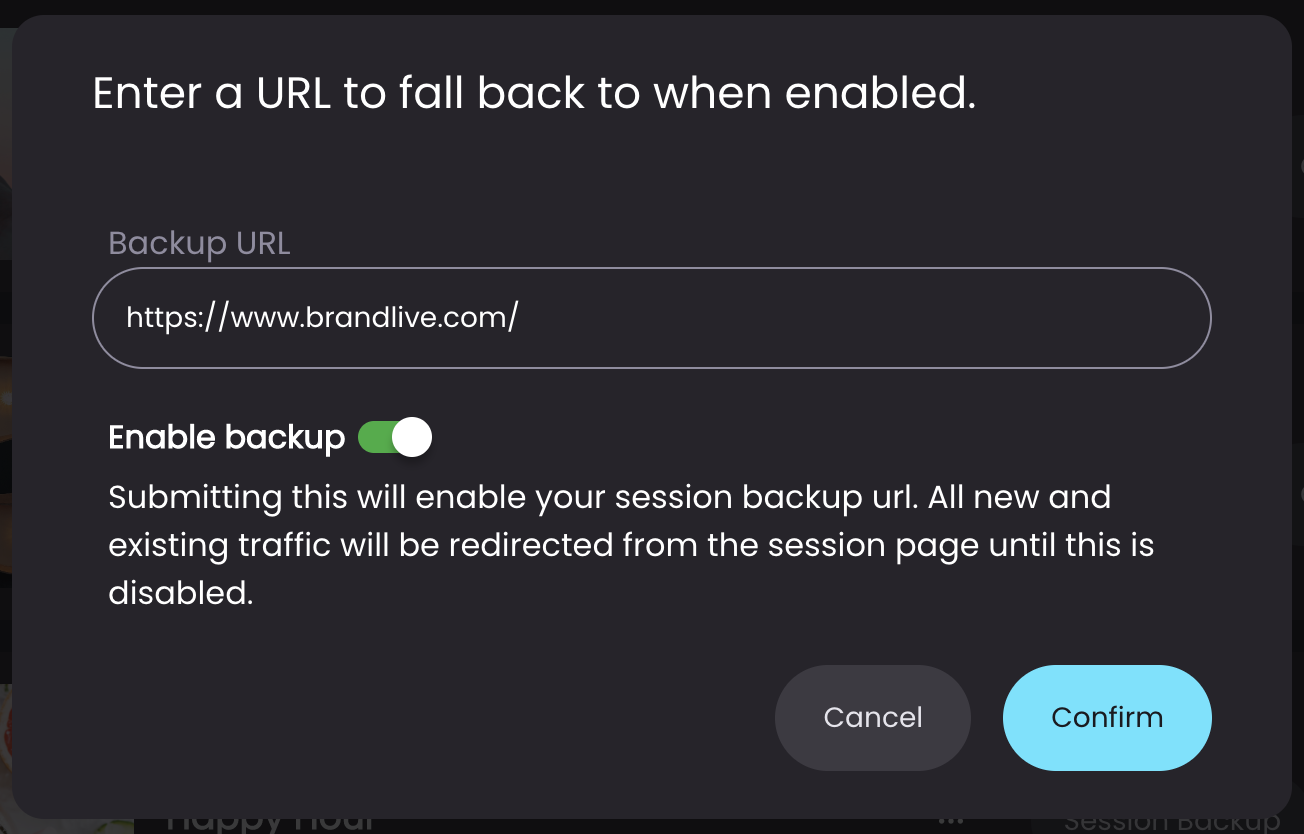 Related Articles