Go live from anywhere in the world with the tap of a button.
Brandlive's Production studio in the cloud, Greenroom, brings the power of content creation to work, and now, it's taking advantage of the camera in your pocket with the new Greenroom App for iOS.
Ditch the webcam and make scheduling a breeze by allowing presenter to easily join an event straight from their iPhone. Download the app here.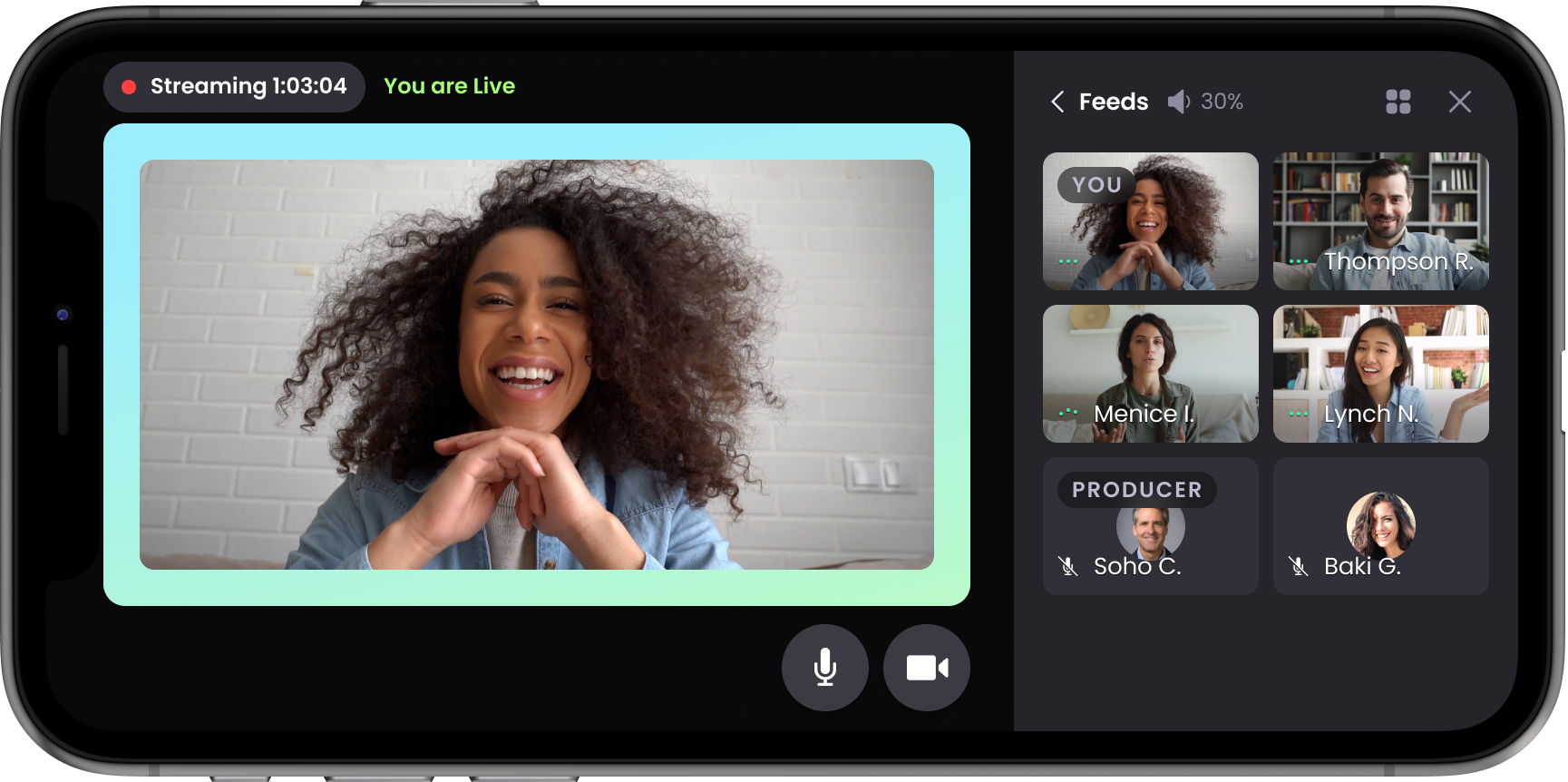 Features
Canvas: Watch the live event magic happen in real time on the canvas.
Showboard: Swipe up on the canvas to see upcoming shots and stay in the loop for when it's time to present.
Feeds: See who's in the Greenroom and talk with your producer or other participants before and during the show.
Camera Options: Switch the front and back-facing cameras to get the perfect angle.
View Upcoming Events: Track all of your upcoming events so you never miss showtime. Presenters can view all past and upcoming events.
See it in Action
How-to Articles