Create easy-to-navigate event agendas with session tags.
Session tags allow attendees to sort sessions on the agenda for quick access to the topics they're interested in. Admins can create as many tags as they would like for attendees to use.
Note: Tags are available in the default agenda layout only.
First time using agendas? Be sure to check out our feature overview article for more info.
How to Create & Manage Tags
First, open your event Brandlive's Sitebuilder and select any session. Once you have opened the session page, navigate to the "Settings" tab at the top.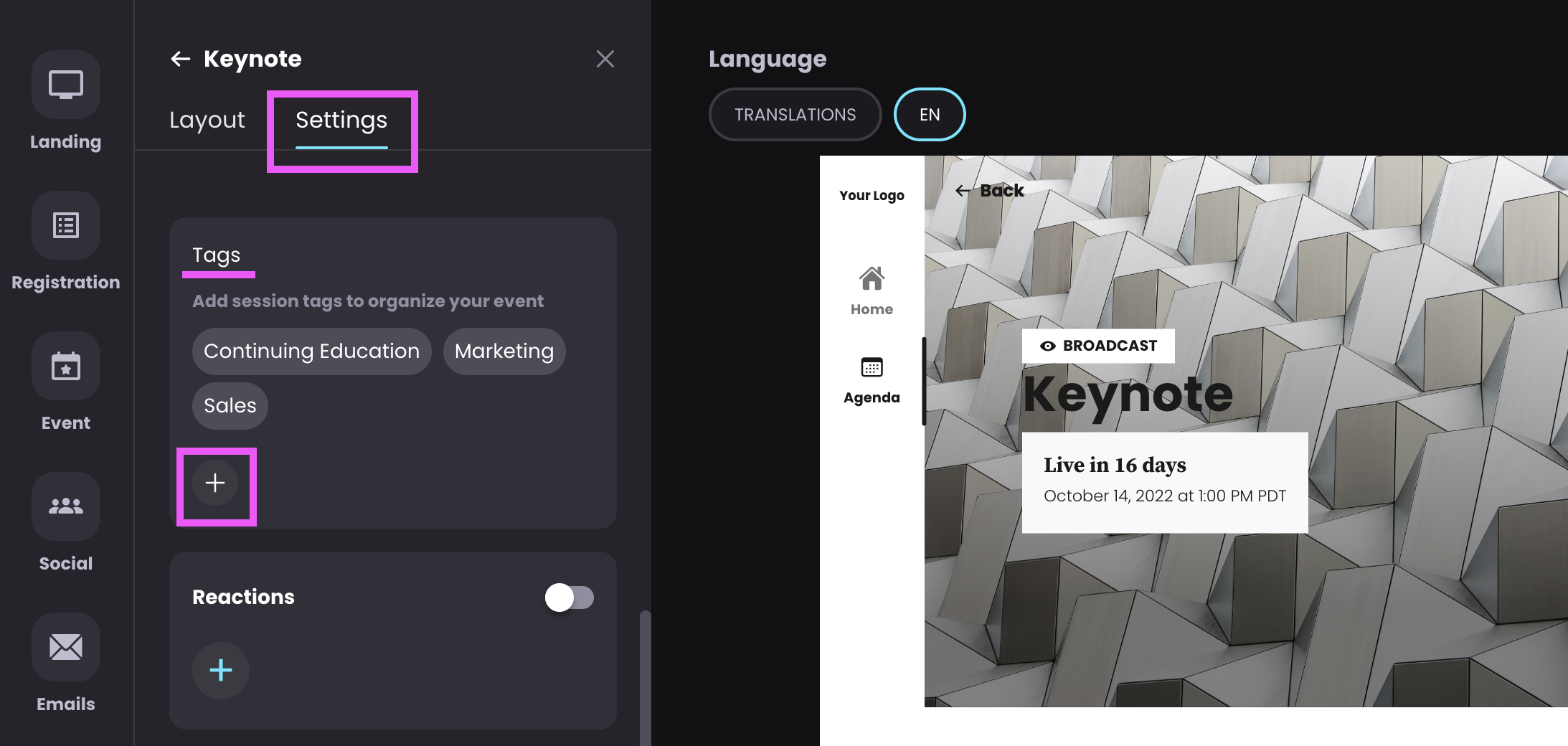 Next, scroll down to Tags and select the + button. A modal will open allowing you to add or remove tags to the specific session you have open.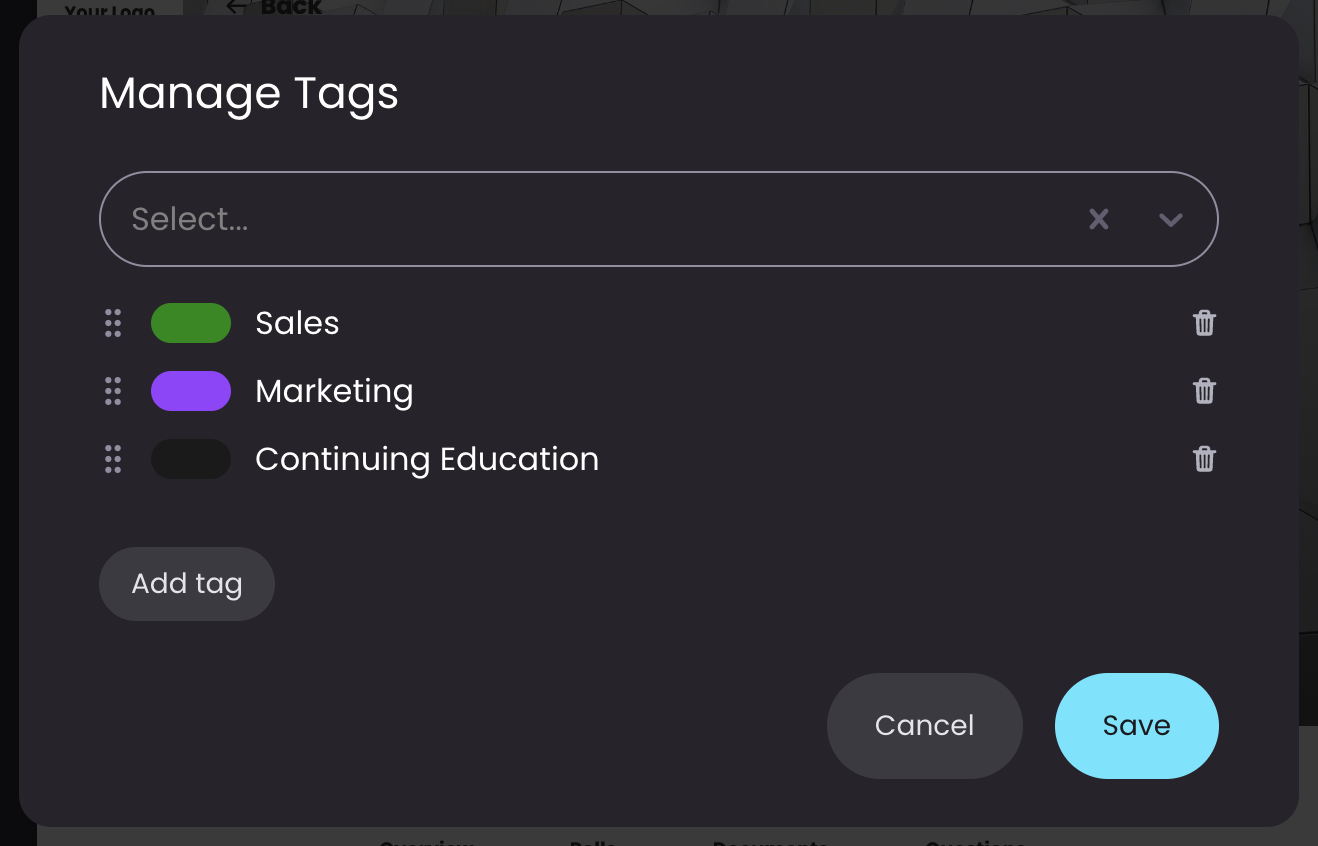 You can create new tags and manage existing ones for the entire event from this view by selecting "Add tag."
A second modal will appear where you can create new tags, assign colors to tags, and delete tags. The "Manage Tags" modal will create or delete tags for the entire event.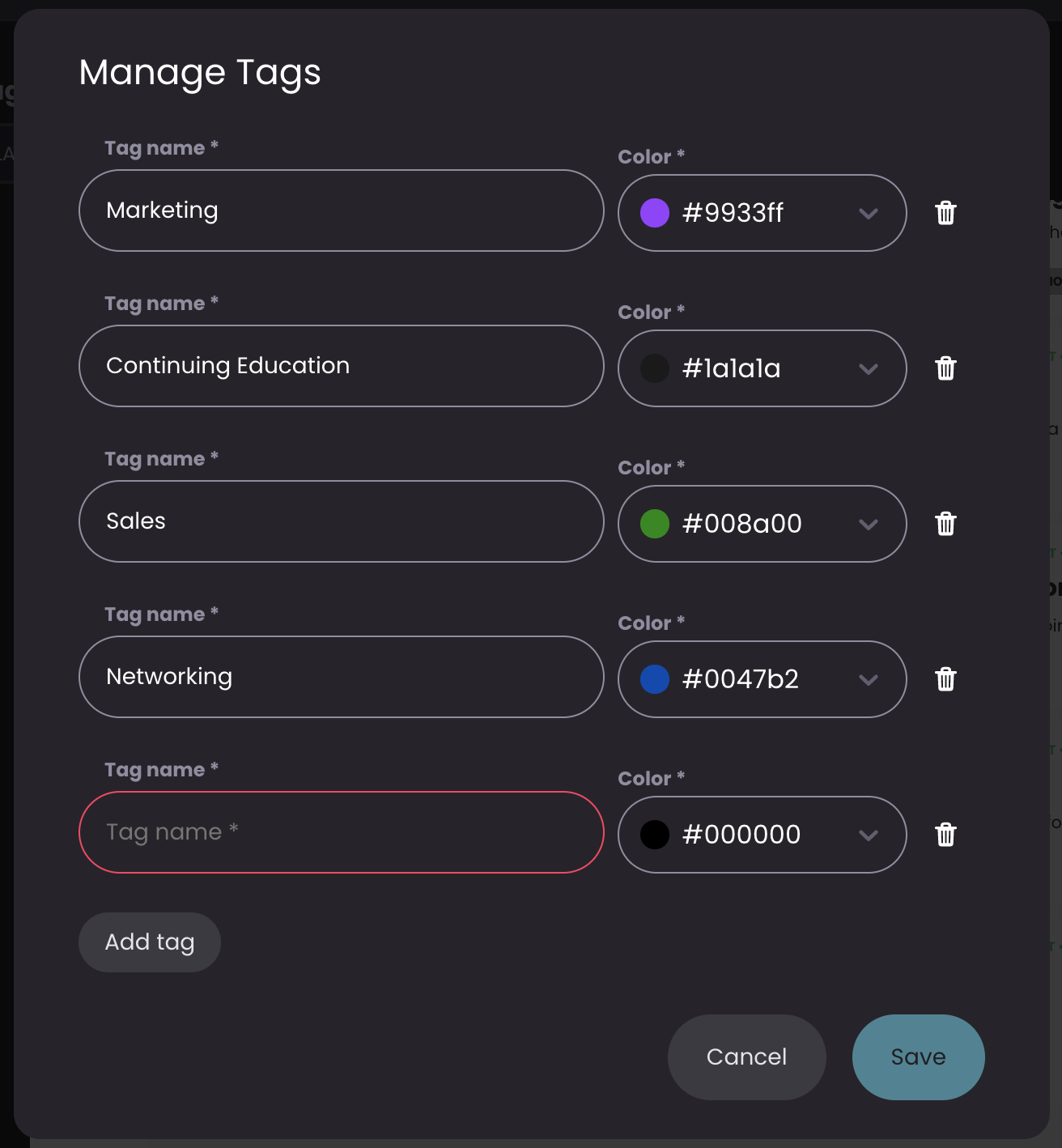 Note: Colors can be added to the dropdown menu through the Custom Editor Colors feature under the Themes tab.
Admins and Sitebuilders can also manage tags from the Sessions menu by selecting the three dots in the top right-hand corner of any session and clicking "Manage Tags" to open the creation modal.

Attendee Experience
Attendees can utilize tags on the Agenda page by selecting them from the dropdown menu. The page will then display any sessions utilizing those tags.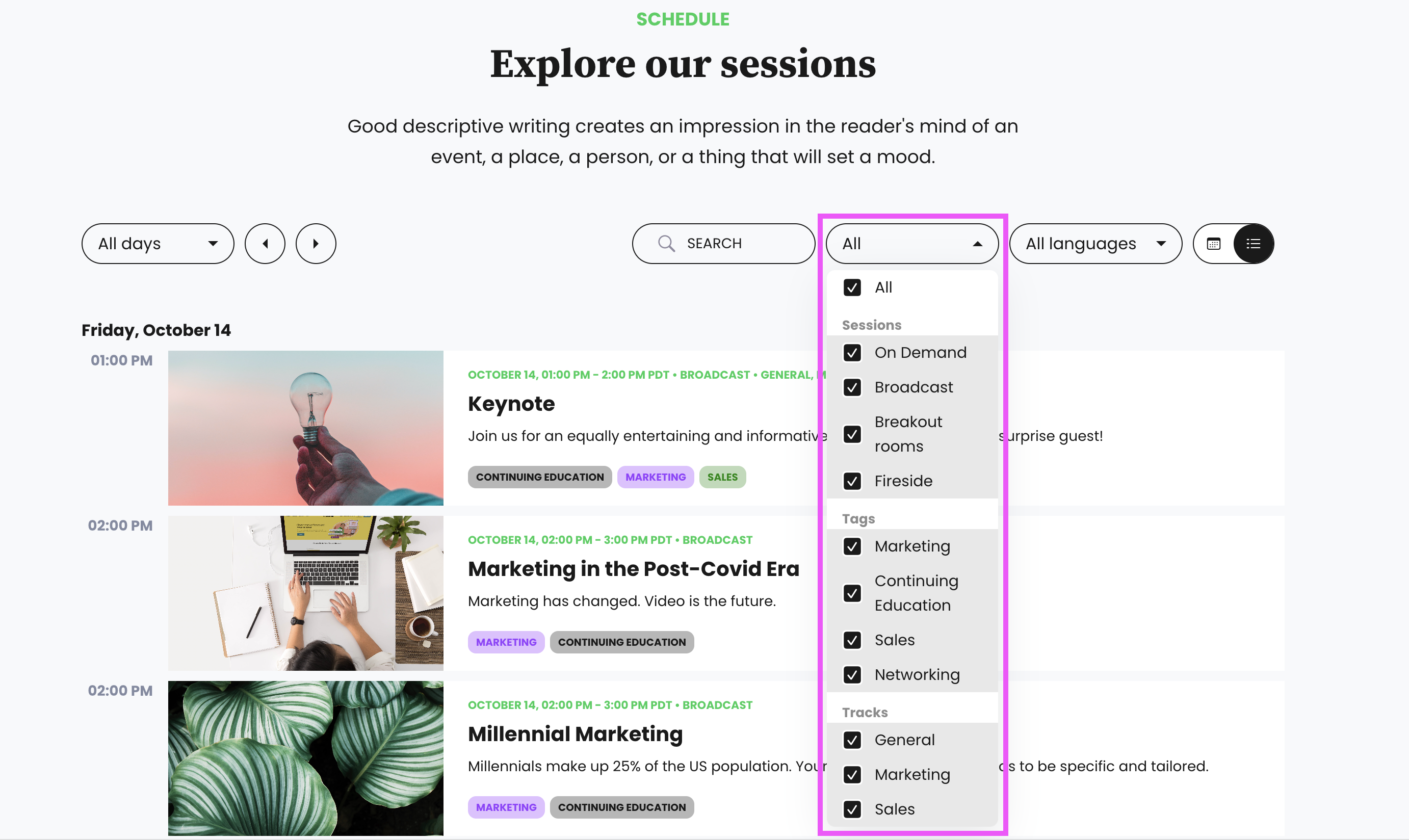 Note: When an attendee selects multiple filters, the page will populate results for all sessions meeting any of the requirements. This means that if a user selects "Sales" as a tag and "Marketing" as a track, all sessions labeled with sales or marketing will appear.
Related Articles