As an admin, you have the option to send out a user engagement survey to your attendees after your event is over. In this article, we'll give you an overview of what this survey is, show you how to schedule and send one, how to cancel, and how to view survey results.
User Engagement Survey Overview
A user engagement survey is an optional, post-session survey that can be sent to a session page in an effort to gather attendee feedback. When sent, the survey will appear in a pop-up window over the video player. It contains a 1-5 star rating and optional text field for attendees to share their thoughts, as shown below.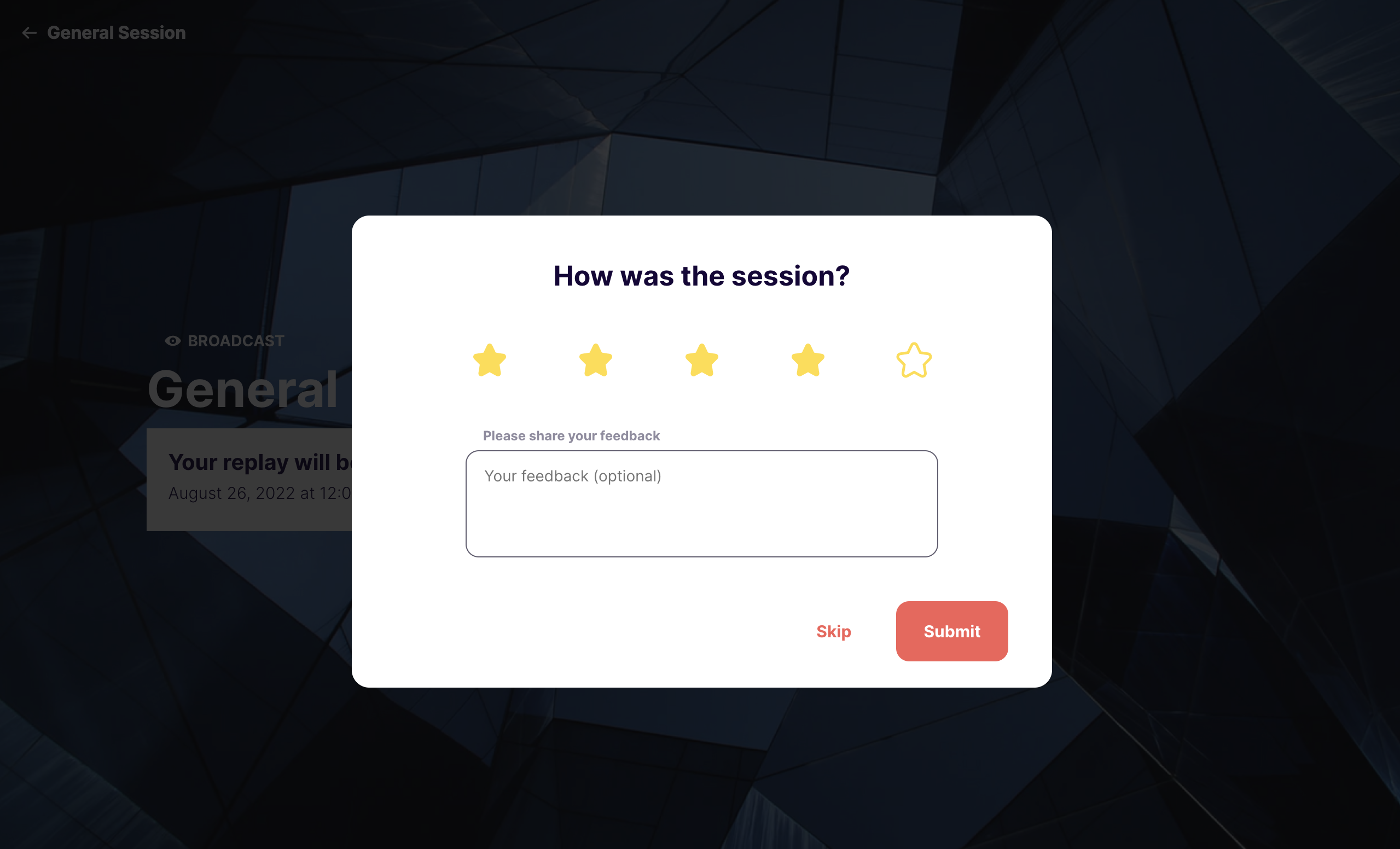 Schedule and Send a Survey
To access surveys, open the moderation panel for the session you wish to schedule or send an engagement survey to. Then, click the + Add button in the top right corner and select "Send Engagement Survey."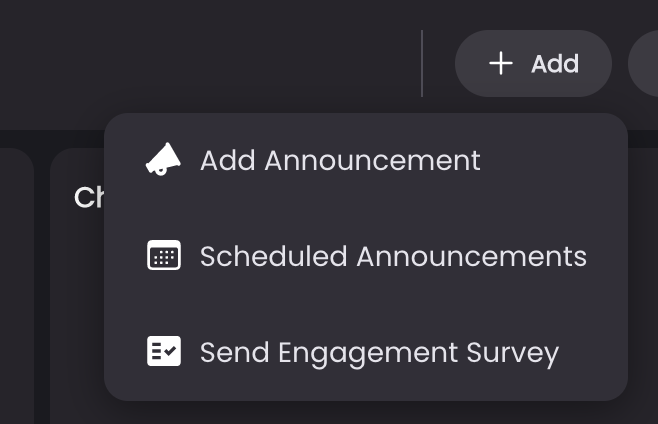 Next, make a language selection and decide if you would like to send the survey now or schedule it for later.
To send now: simply leave the scheduling toggle off and click send.
To schedule: toggle the scheduling option on, select your desired date and time, and then click save.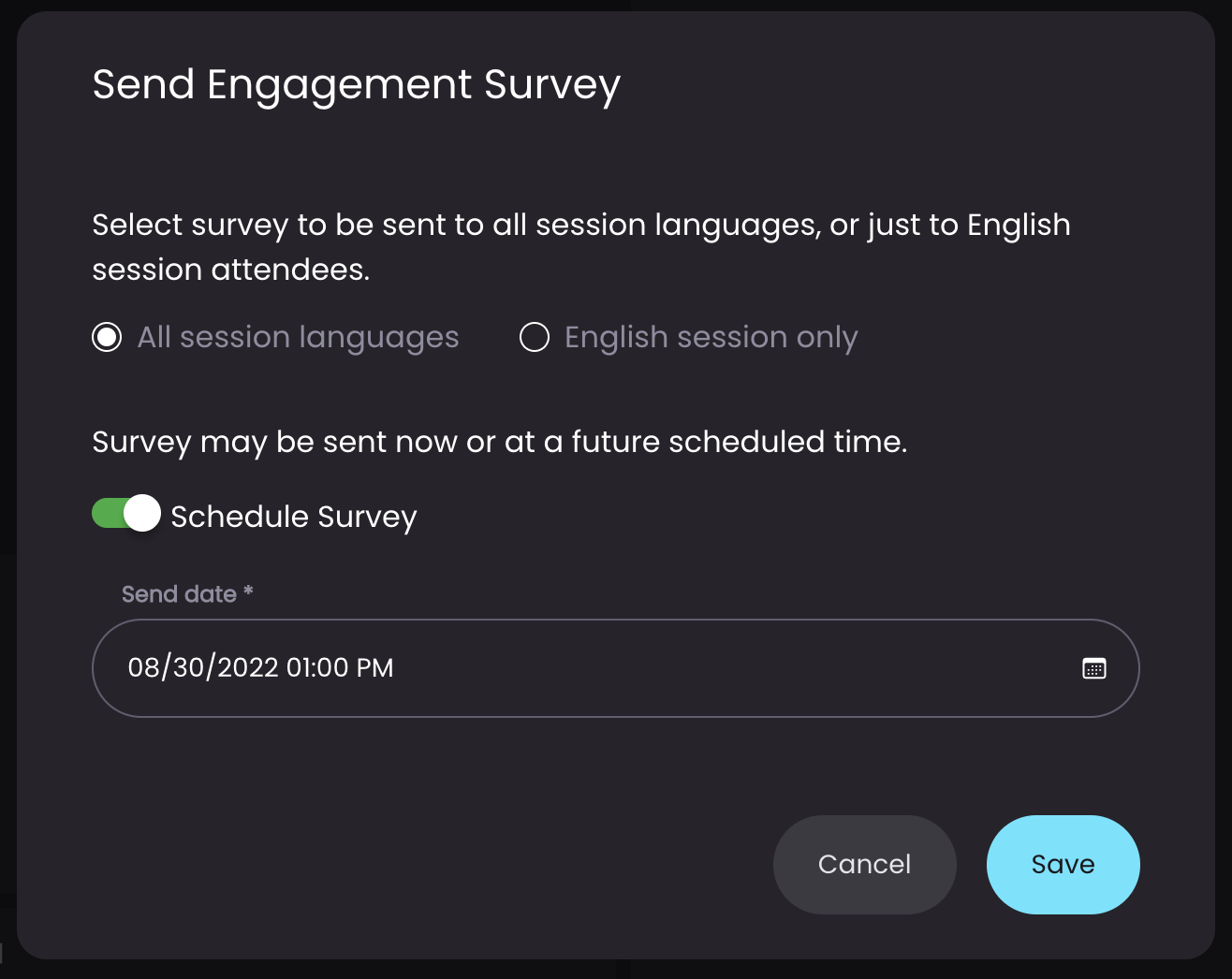 Cancel a Survey
To cancel a scheduled survey, follow the steps above to click "Send Engagement Survey" and then select "Cancel Scheduled Survey."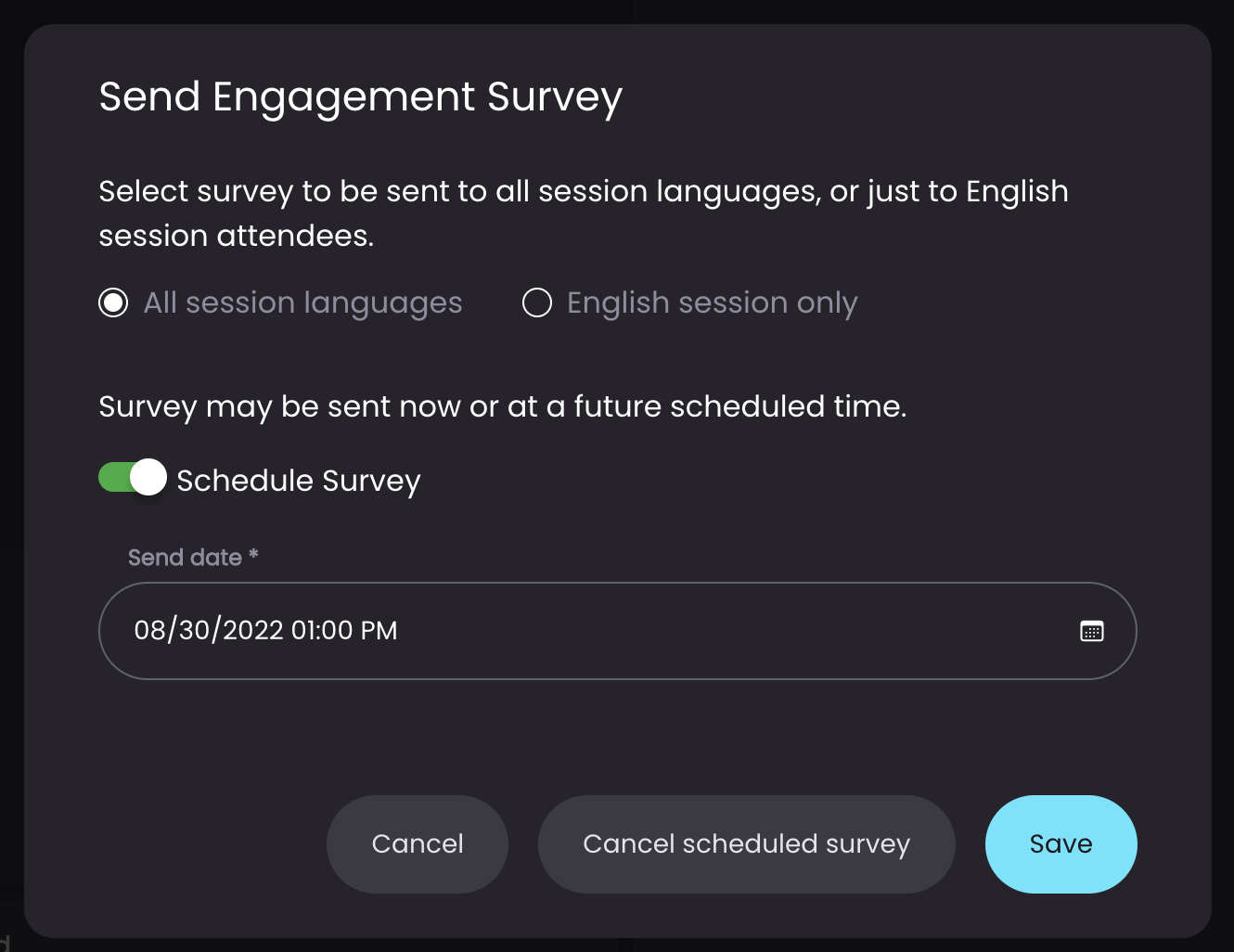 View Survey Results
To view and download your survey results, navigate to the Analytics tab of your Admin Console dashboard and select your session. Then click, Download report and select Custom report.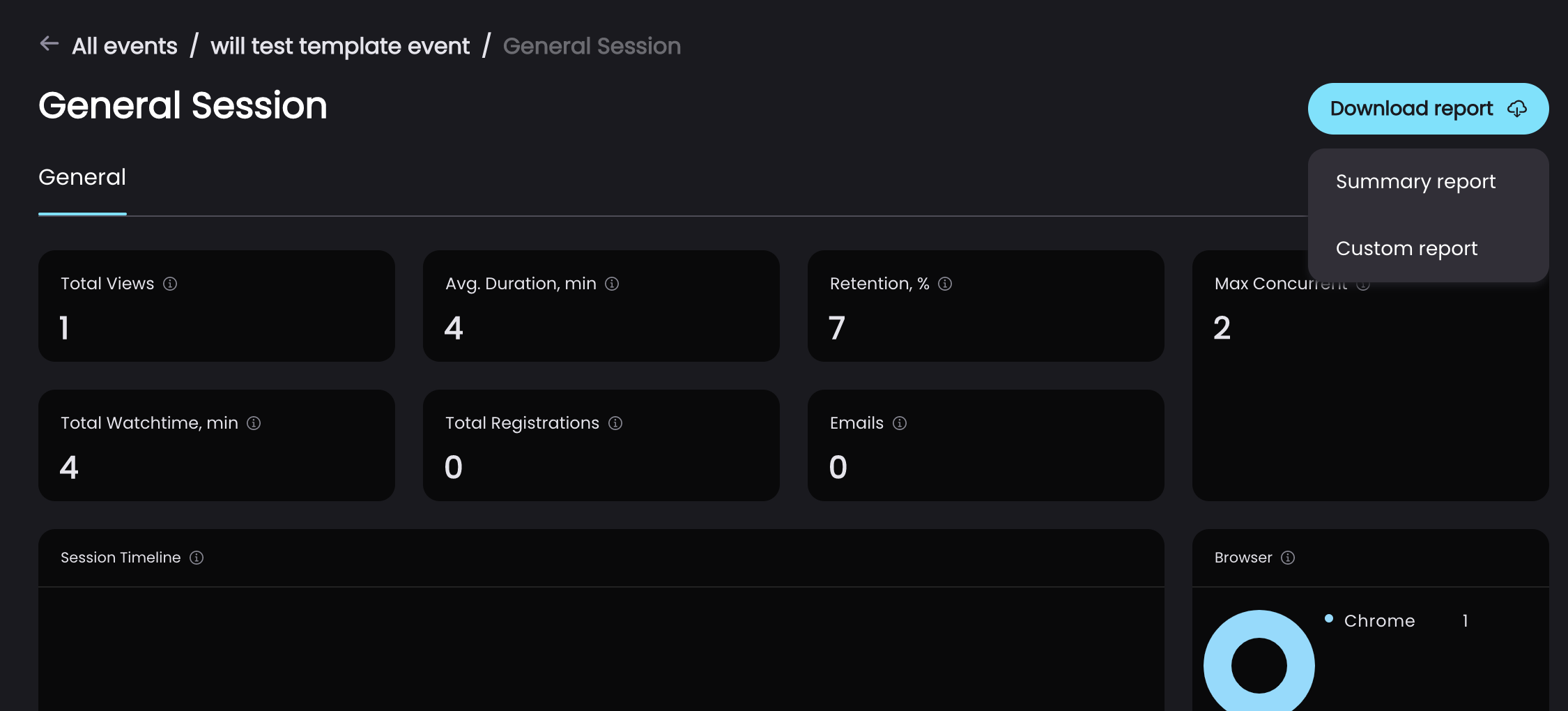 Next, toggle on User Survey Feedback and click Download to view your results.