If you use Greenroom to produce events virtually as well as live and/or onsite, there's an option to assign that type of distinction to a Producer or Presenter to avoid audio issues. In this article, we'll show you why you'd want to turn it on, and how to turn it on.
Using the Onsite Program Feed
You'll want to turn the onsite program feed on to let Greenroom know that user is onsite. This is important because anyone onsite will not want their audio going out (specifically the onsite presenters). Since this person is somewhere onsite, in-person and likely speaking into a mic or PA system, there would be double-audio without this function turned on.
Turning on the Onsite Program Feed
First, right-click on the person's feed you're looking to reassign, and assign them as onsite.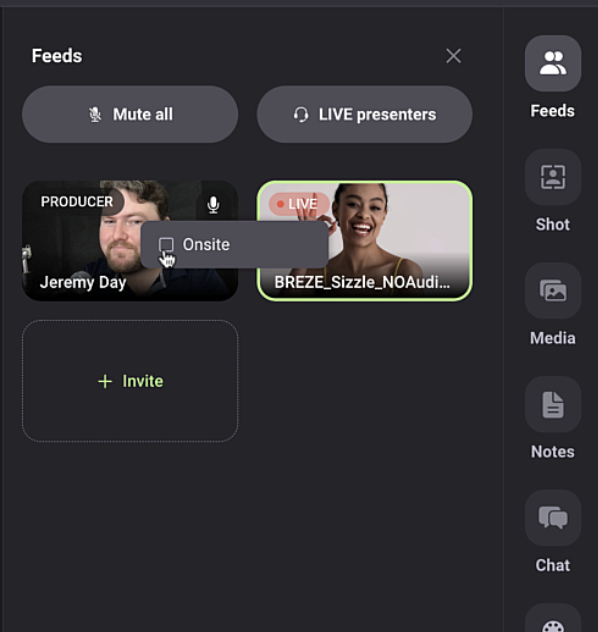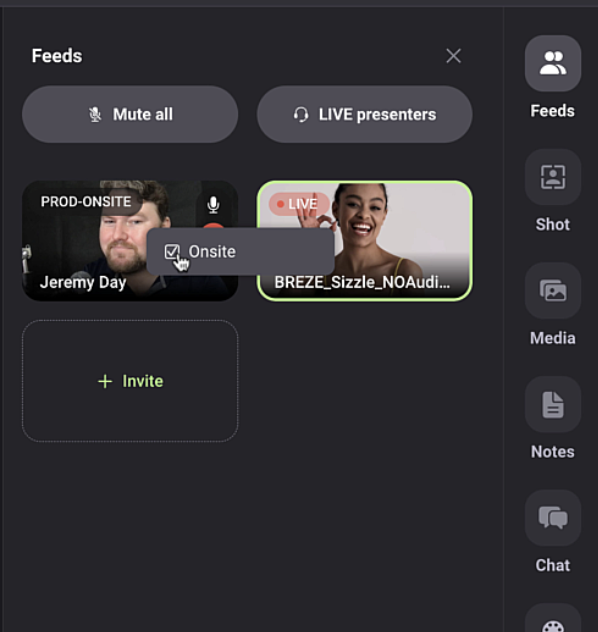 Once you do that, they'll get a badge. If they're a Producer, their title will be combined (Pro-Onsite); if they're a Presenter, it will add just "onsite" into the corner.
Finally, go into Settings > Streaming, and click Onsite Program Feed.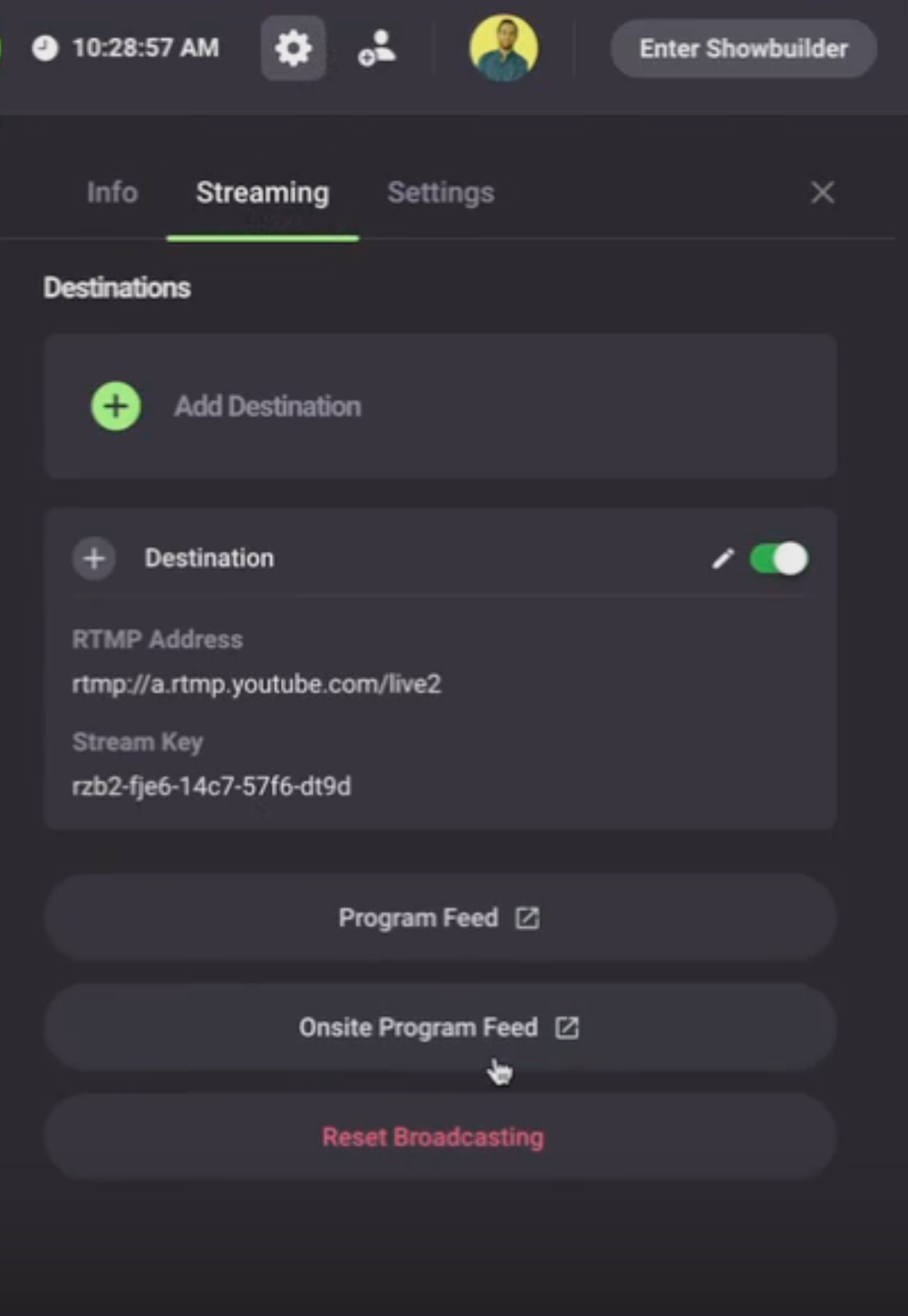 When activating the feature, the producer will get this pop up explaining the Onsite Program Feed. Clicking View will direct the producer to the Onsite Program Feed.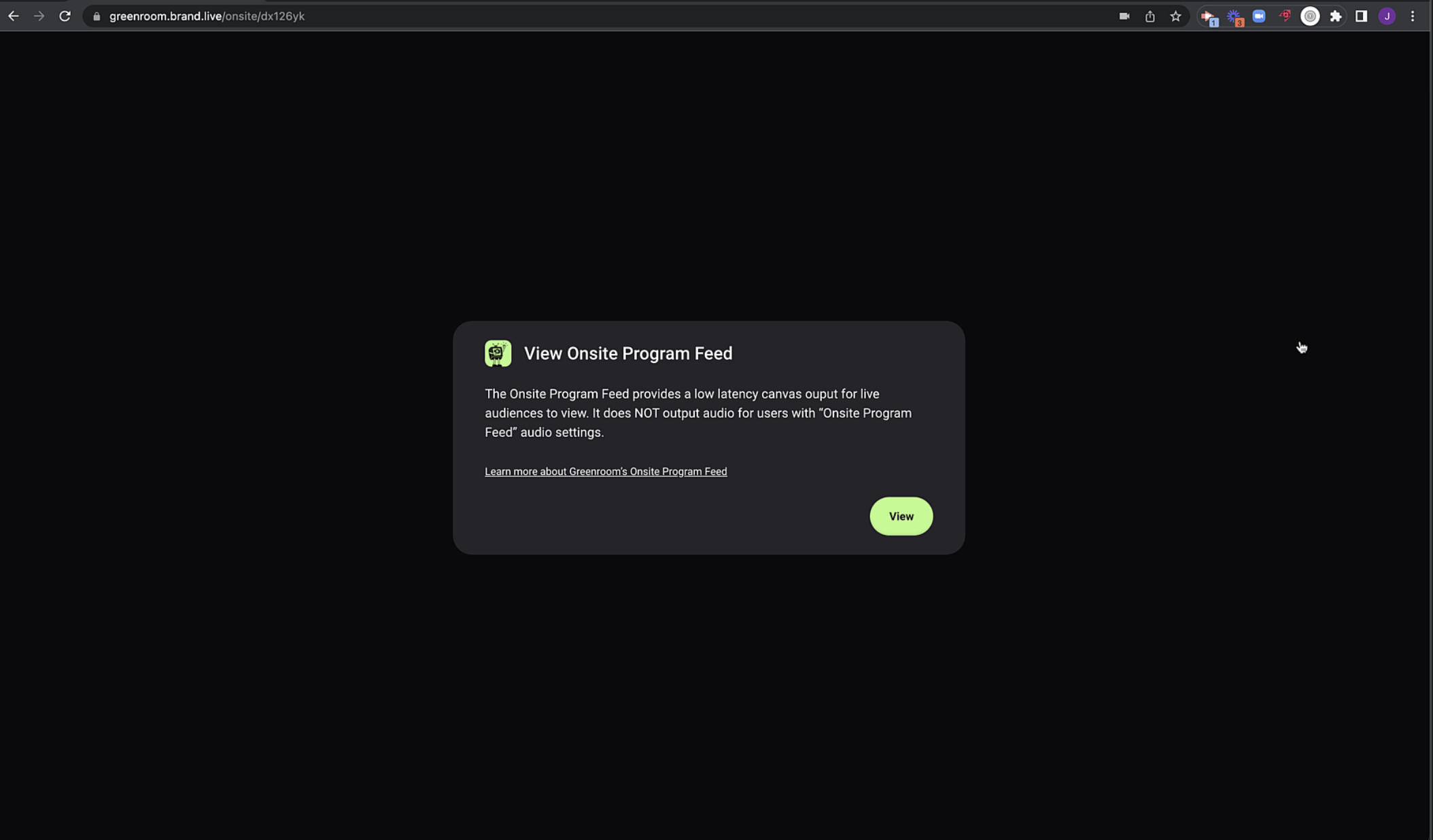 Upon clicking Onsite Program Feed, the user and whoever is in the shot will not have any audio going out, so you won't get double audio onsite.
The Onsite Program feed is also accessible by changing the URL of the Producer link to "onsite", instead of "producer."