After you've uploaded your media, it's possible to edit them depending on the type. In this article, we'll show you how to access your edit options, plus run through the options you have based on the media type.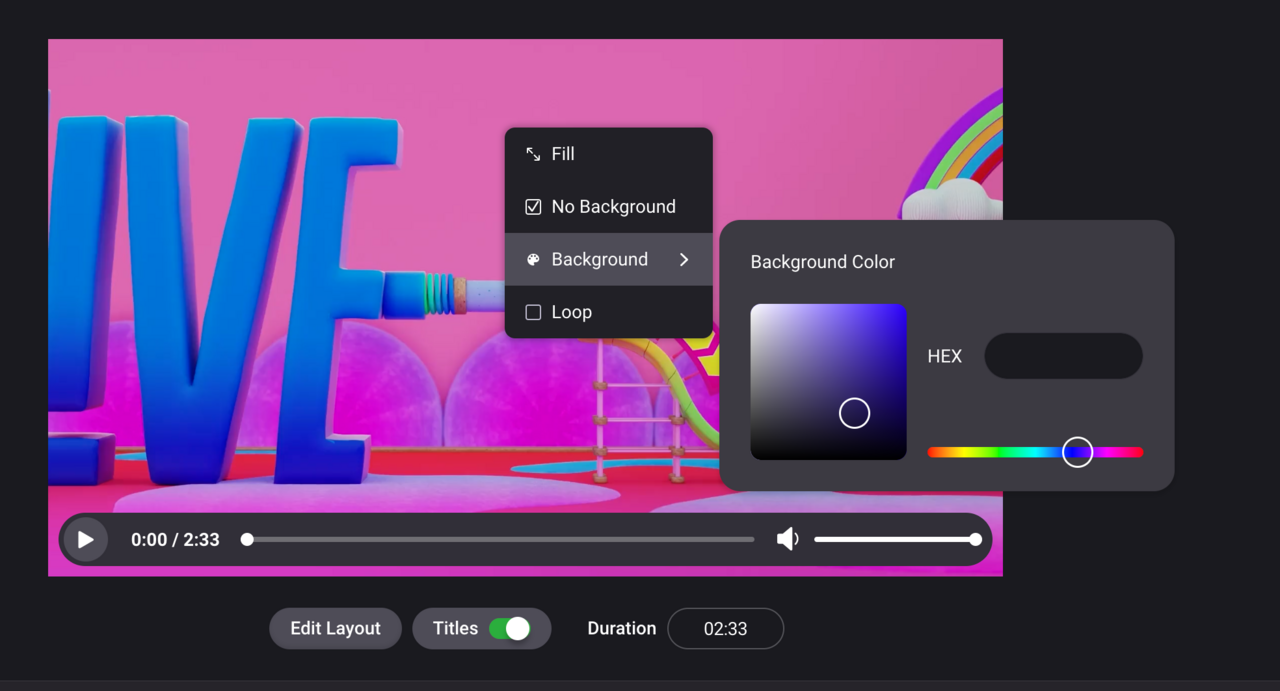 Accessing Edit Mode
Clicking on "Edit" within the 3-dot menu list on your media file will prompt an Edit modal. The edit options that are available to the user will vary depending on the type of media selected.
Editing Slide Decks / Presentations
Slide decks may be edited in a number of ways:
Slide decks can be renamed
Additional images or videos may be added
If a slide is a video, it can be set to "Loop" (see more below)
The slides may be set to "Fit" or "Fill" (see more below)
Background color may be added
Individual slides may be deleted
From the edit modal, other Presenters may also be invited to the media.
Check out our article on creating and presenting slide decks in Greenroom to learn more about using slide decks in Greenroom.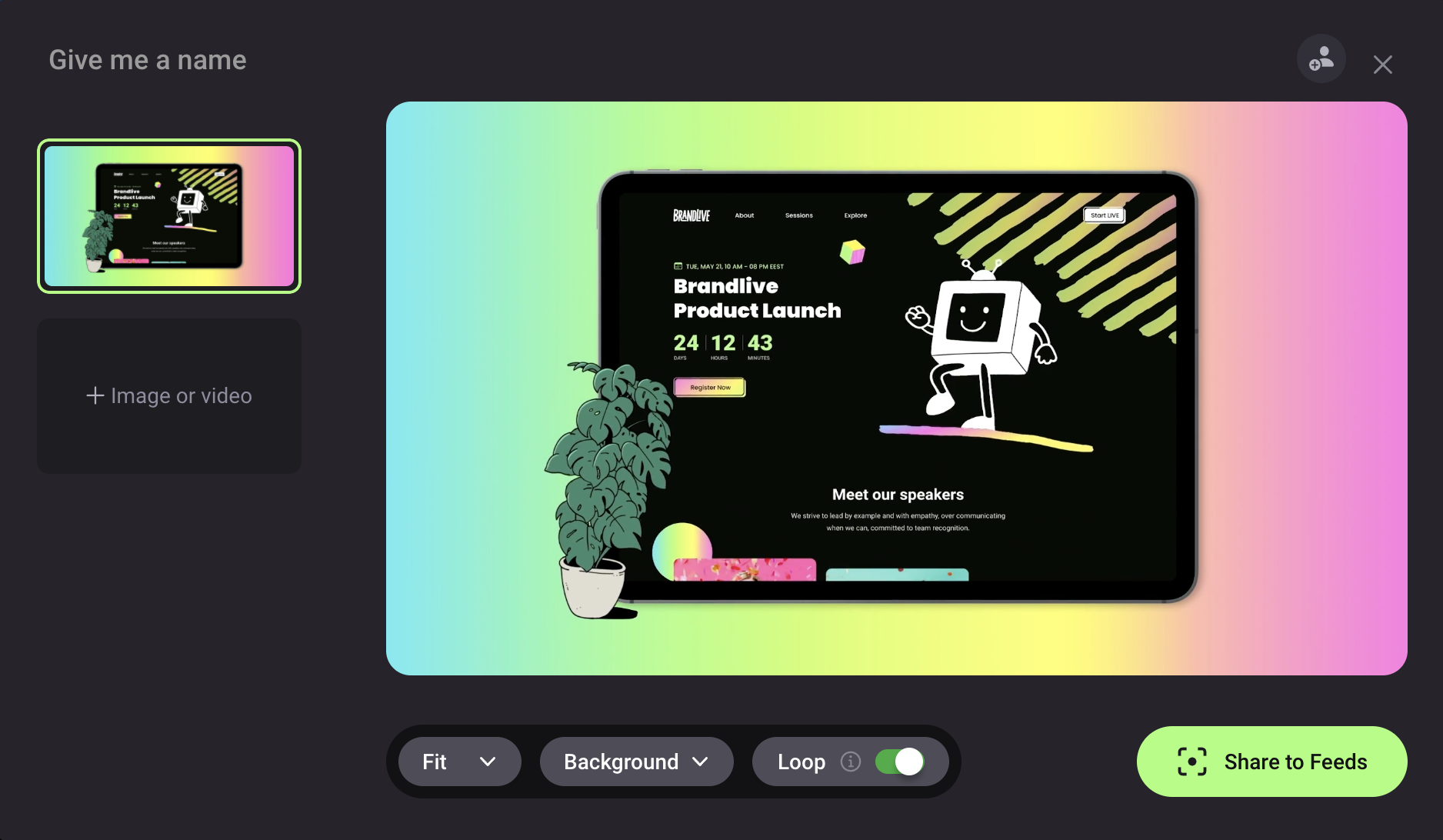 Looping Video
Within the edit section of each video file that you upload, you can set your video to loop with a toggle. When Toggled ON (Green), loop will make the video content play on repeat within the shot until the the shot is advanced to the next shot. You cannot toggle on or off the looping video feature of videos that have been uploaded by another Greenroom user.
Using Fit / Fill
When uploading any piece of media content to the Media Tab, you'll have the ability to edit how the media sits within a shot dimension. Within the edit modal, there is a dropdown option for Fit, with a second option below it for Fill.
The Fit option will place your media with its whole scaled dimensions within a layout container so that the entire piece of media is seen. This might also leave some background space visible, depending on the size and aspect ratio of your media. If that's the case, you can use the background dropdown to the right to put background color around your media.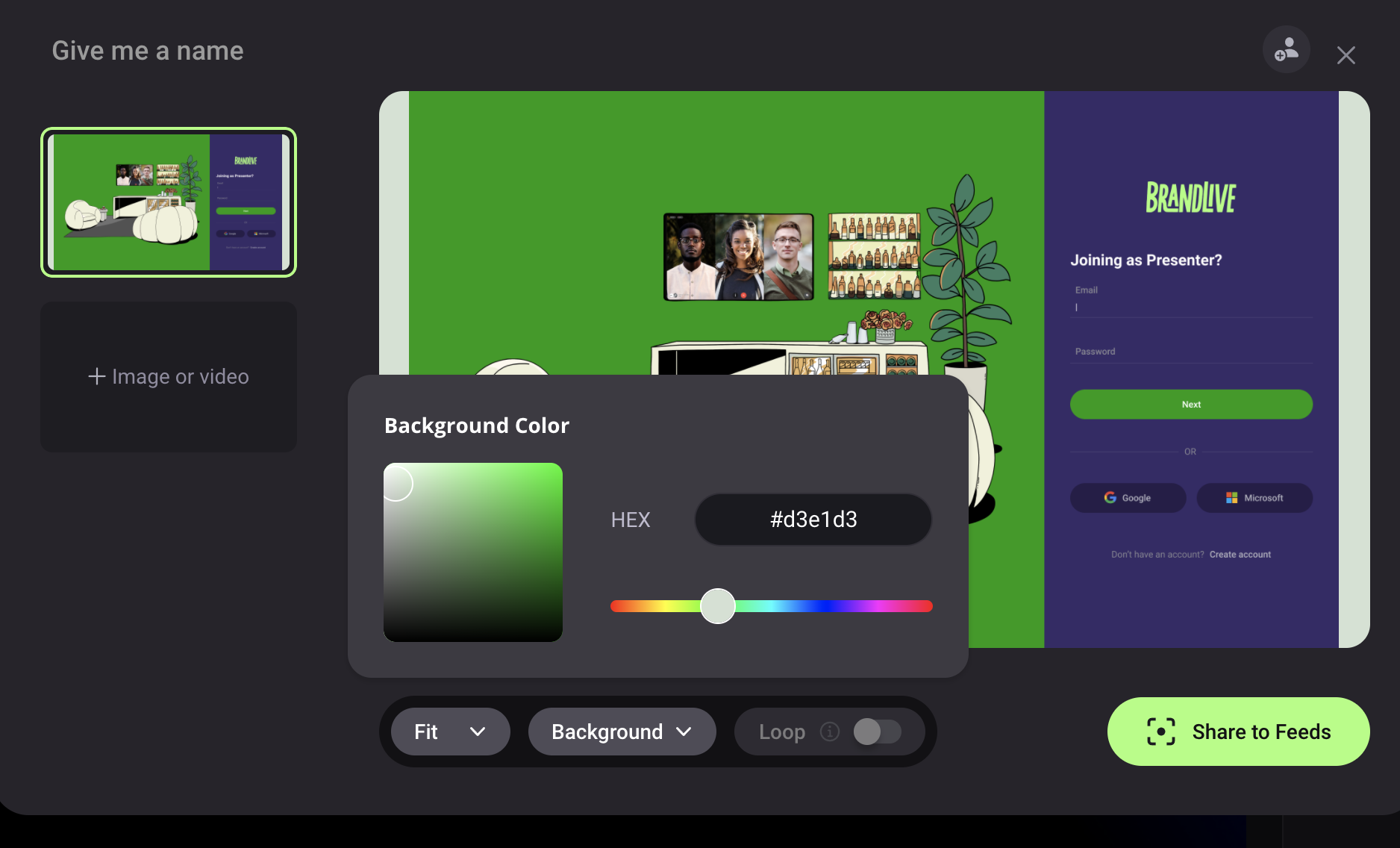 When setting your piece of media to Fill, the media will expand (unscaled) to fill the entire media container. This will allow your media to better fill each layout that's used within your Greenroom show, so that you don't have any container background space visible. However, this will likely crop a portion or some of your media, in order for it to fit within its media container.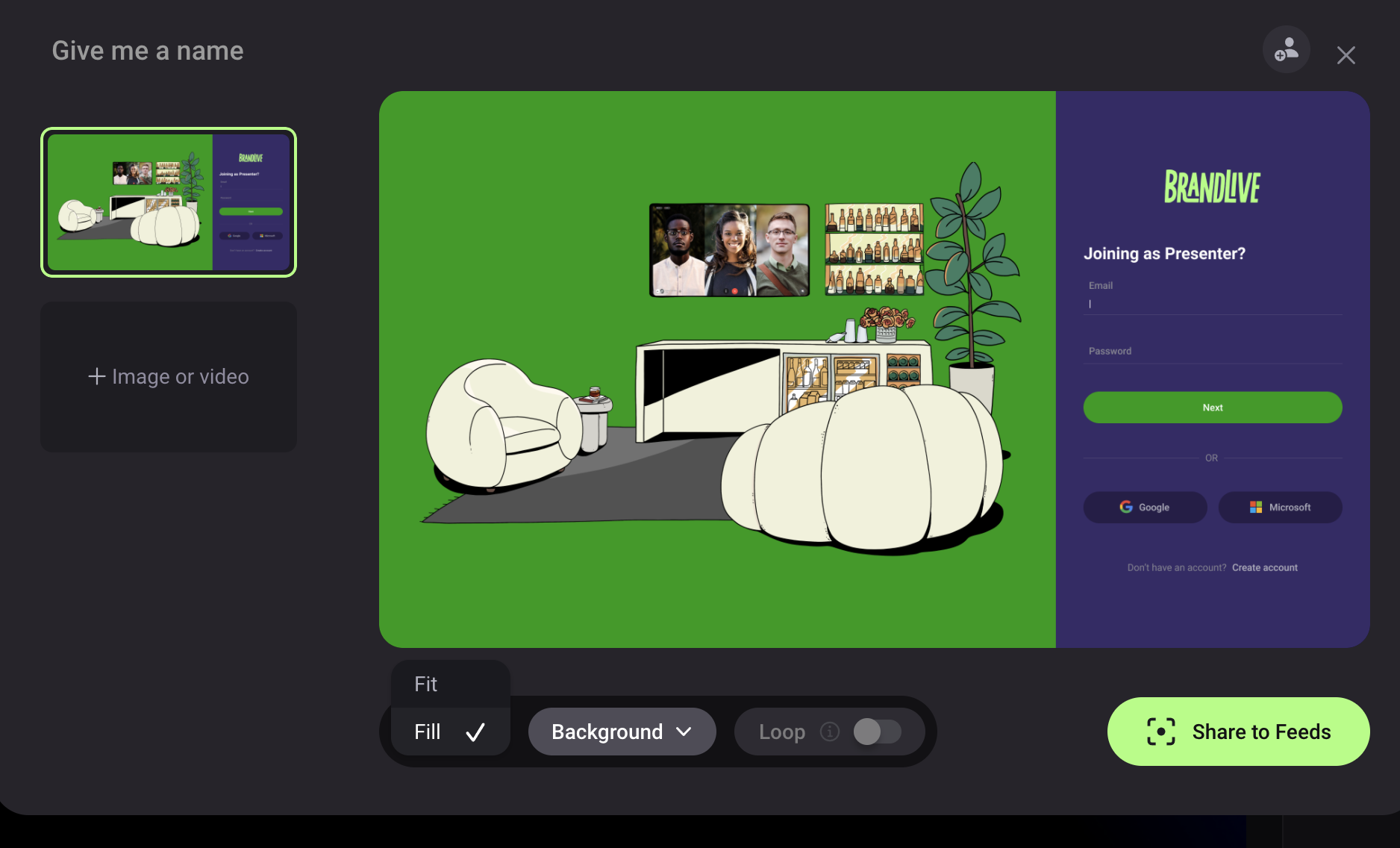 When media is placed in the Canvas, you can also right click or (CTRL + click) on the media, to bring up a pop-up menu showing the following settings. If right clicking on a video, you'll see the additional setting that can enable loop.
We recommend testing this setting with each piece of media when you're building your shots within the Showbuilder mode in order to ensure the best layout look for your shot.
Sharing Media Control
Your media can also be shared amongst individual Presenters or everyone in the Greenroom. You'll see a sharing icon just to the left of the "X", which will allow you to share the media with someone specific or with everyone that's in the Greenroom. This will allow those selected to advance slides and control the media when it is displayed in the canvas, even if that presenter or person is not in the canvas with the media. Check out our article on creating and presenting slide decks in Greenroom to learn more about slide decks controls in Greenroom.