Allhands offers full capabilities to moderate the platform on many levels. In this article, we'll explain the moderation settings, run through the admin console view
Full Moderation Overview
Full Moderation means that no other users can see chat messages or questions unless they have been approved by a moderator. All content – including chat and questions – will be run through a moderator before being seen by other event attendees.
After a session has been ended, you can still see all the chat that was a part of the session.
All admins have moderator rights; separate permissions for a non-admin moderator is not available at this time.
Full Moderation Admin Console View
In the image below, you can see the different columns with the different areas of moderation. The left-hand column is for questions asked across the platform. The right-hand column is for the moderation of a live session chat.
Questions from attendees show up on the left side under "Questions", and each will be awaiting moderation until an admin approves or denies the question.
Admins can rearrange this console via drag and drop functionality.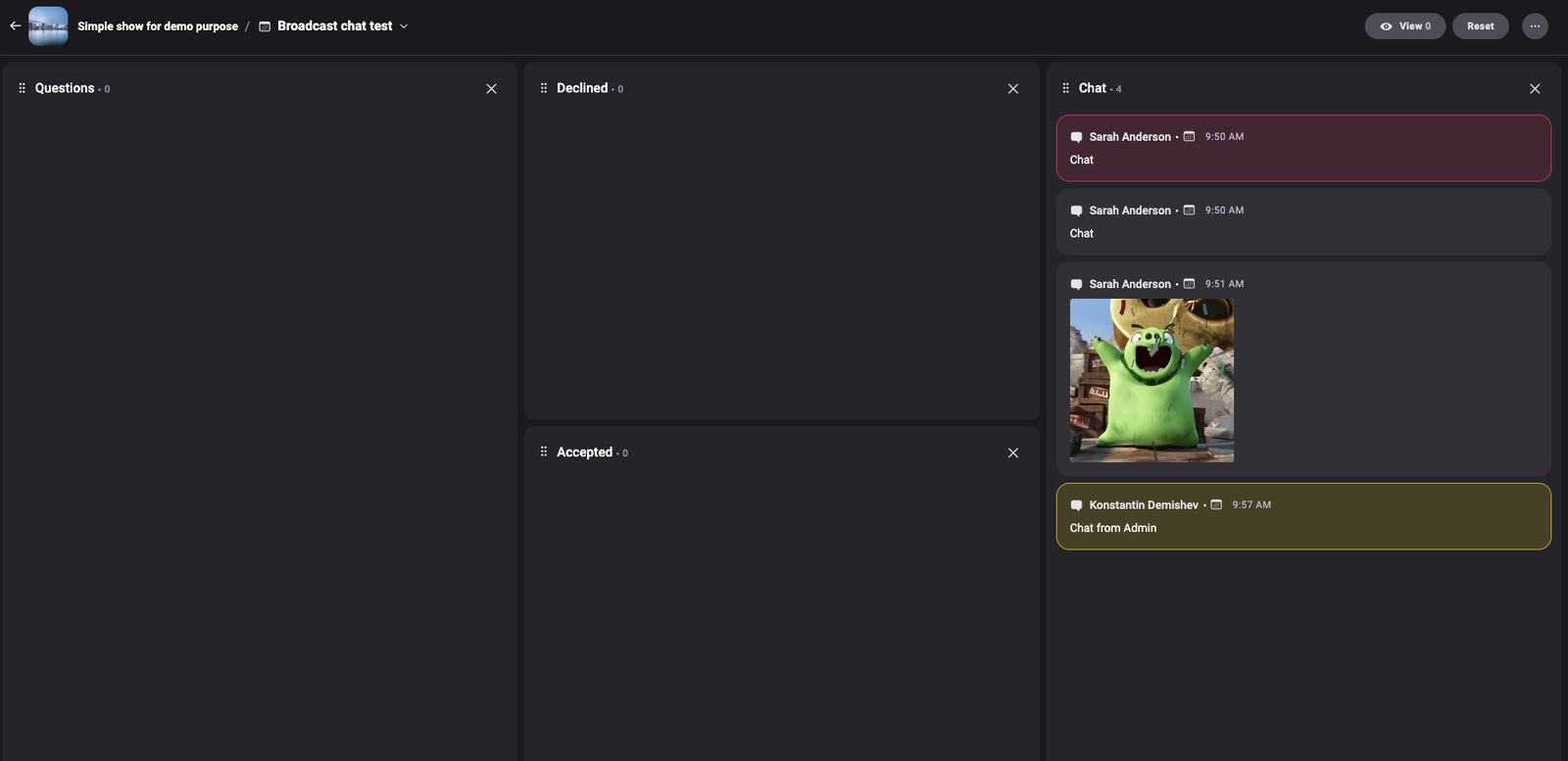 Admins can also access moderation for questions via the question itself, as shown below.

Moderation Color Codes
If something gets denied, it will show up in a red outline.
If something is awaiting moderator decision, it will show up in a gold outline.
If something was approved and is viewable by other attendees, there will be no outline and the message will show up in the standard dark gray.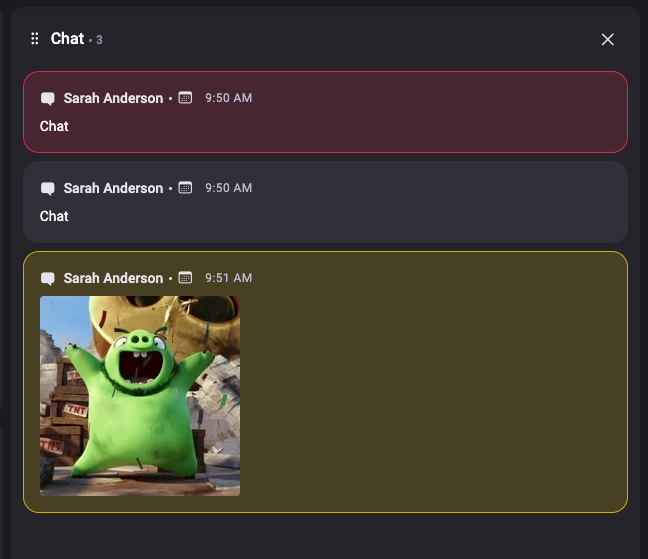 Attendee View
When full moderation is on, the attendee will see the chat like in the images below.