Incorporate media into your shots to help the audience really see and understand your message.
Using the media tab, Greenroom Producers can place media that was uploaded by themselves or another user into their shots and layouts. In this article, we'll go over how to place media content, plus provide additional resources for using the media tab.
Placing Media Content
When placing media into a shot or layout, you'll want to drag and drop the media that's visible from the media tab into the feed box or shot you want. It's best to bring your shot or layout onto the canvas, and then drag the media into the position you want.
When creating a brand new shot and selecting a layout, you'll see the blank composition boxes that will allow you to add either a video feed or a piece of media to it. This process is best done within the Showbuilder mode ahead of your show, where it's easy to choose your layout and make real-time edits to your shots, as you place them within the Showboard.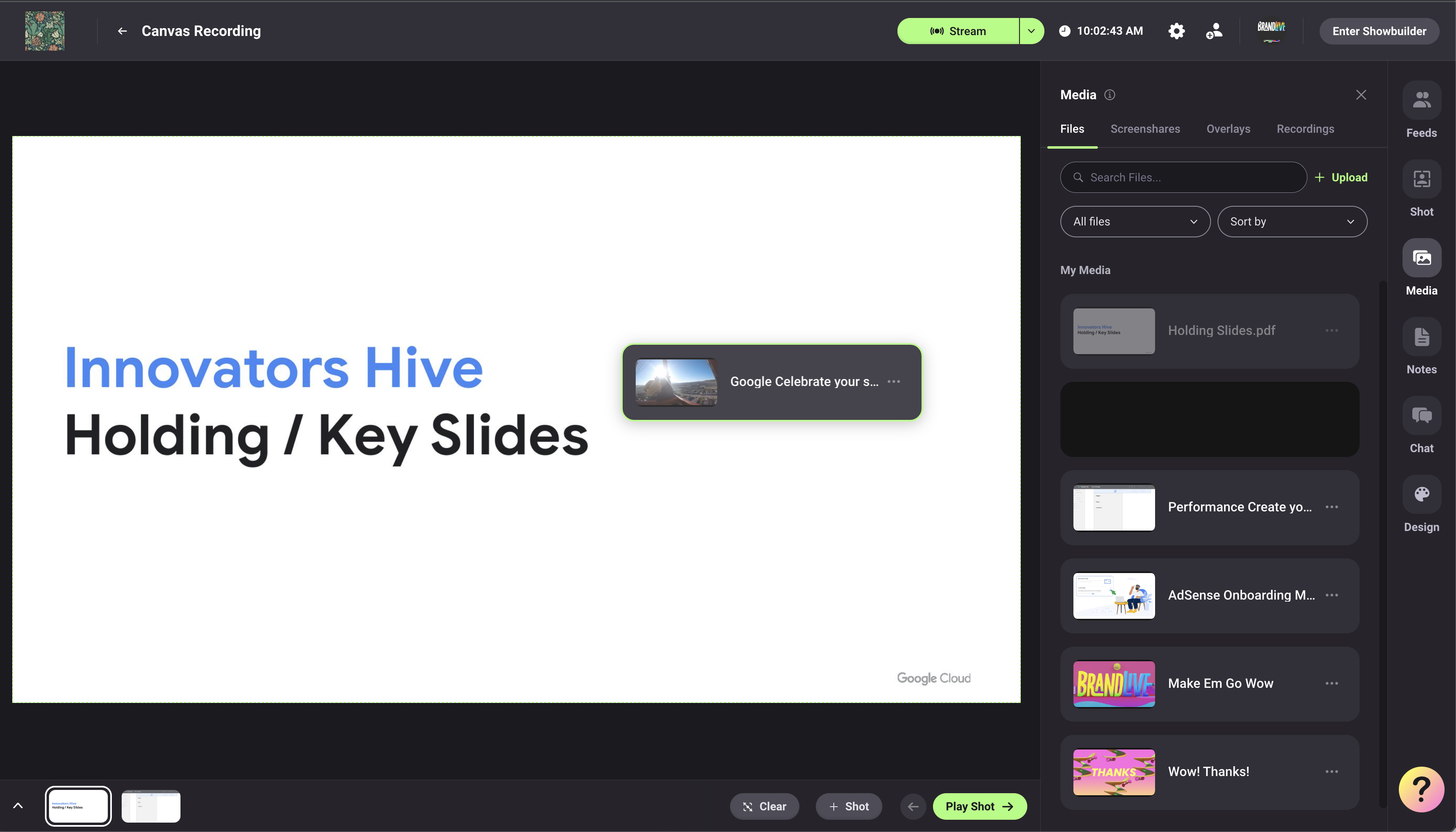 You can also add media to shots that you create on the fly during a live show, or edit an existing shot to place new media content within it. To learn more about this feature, click here.
Ellipsis Menu
When viewing your media in the media tab, you can access a menu for that media item through the ellipsis. Here are the menu options you have:
Preview - Preview your media in a separate window, rename your file, edit slides
Convert to Overlay - Move your picture or video file to the Overlays sub-tab, to use as Overlay
Download - Download the file from Greenroom to your computer
Share Controls - share control of the media file with other users in Greenroom
Delete - Delete the media file