Once you've access your event through the landing page, registration process and homepage, you'll land on the session page. In this article, we'll explain what a session page is, the different types of session pages, and the different modules and tabs within a session page.
Session Page
A session page is the location to view a live broadcast, watch on-demand content, or participate in a breakout session. Viewers can also watch video, ask presenters questions, chat with each other, access polls, view documents, and see similar or upcoming sessions. There are three types of sessions an event may have:
Four Session Types
Broadcast: A live session with a date and time associated with it. Endpoints (RTMP/Stream key) are unique to sessions, and allow for concurrent streams to one Event.
On-demand: A session with no date and time associated with it (i.e. pre-recorded or previously live content) so viewers can watch on their own time.
Breakout Session: A session that facilitates breakout meetings, which allow participants to connect in groups for focused discussions. Typically, a smaller group size provides the best experience.
Fireside Session: A session where an attendee can essentially raise their hand to then be called onto the virtual stage to ask a question or chat with the speaker directly.
Session Modules and Tabs
Chat
The chat feed is for quick engagement and responses, using text, emoji's, GIFs, and image sharing. The chat feed can be displayed on the right of the video player, or as an overlay on the video players right side. Viewers can turn the chat on or off by clicking the "chat" icon.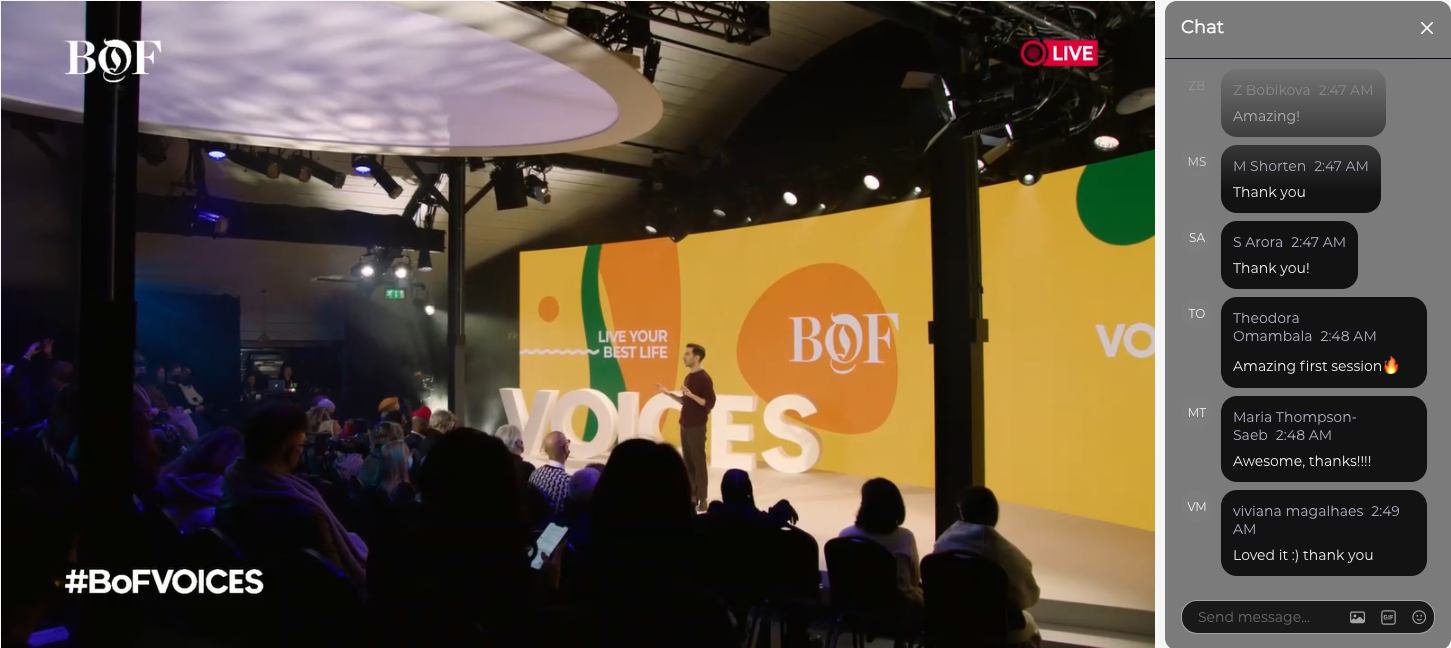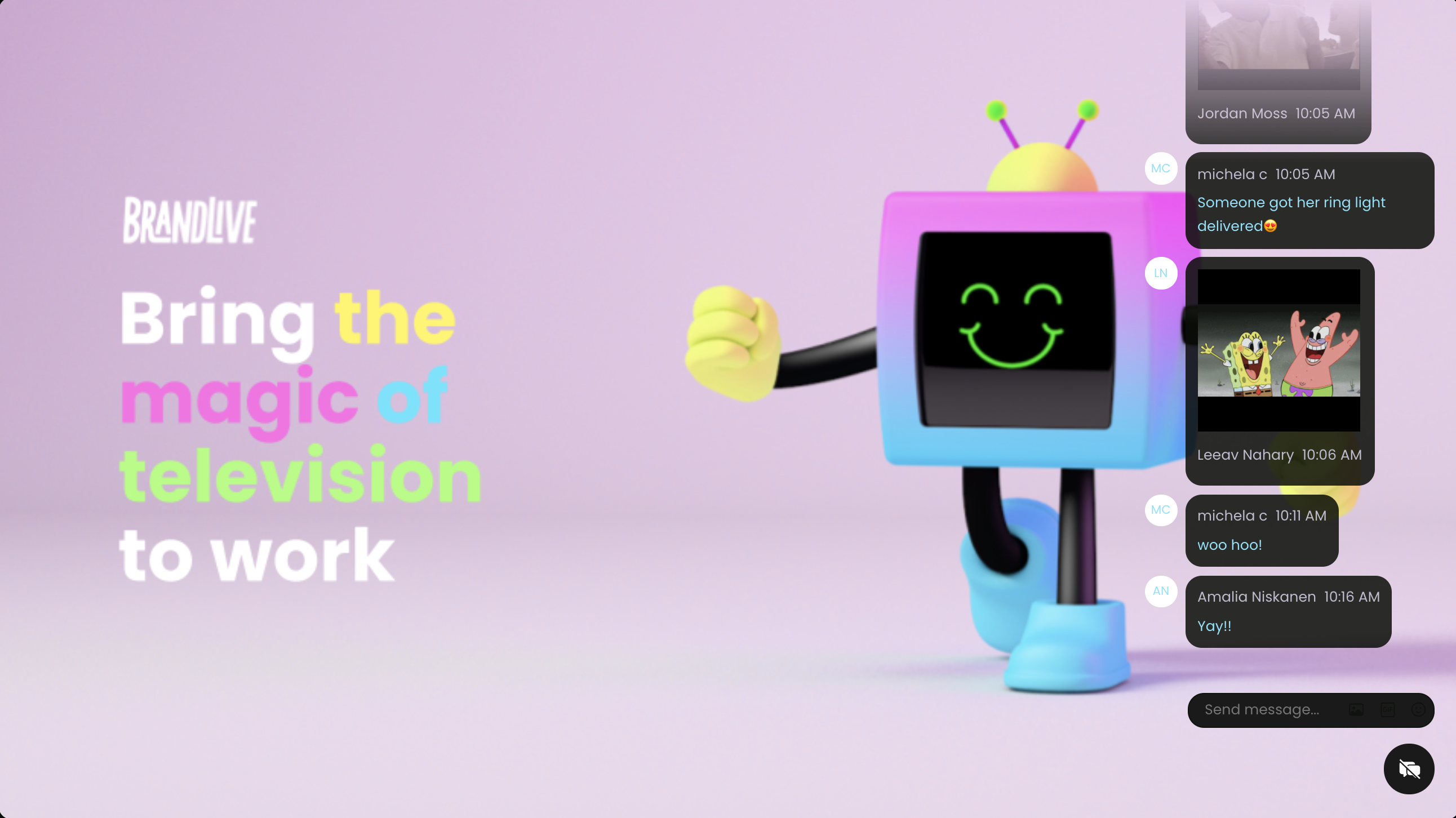 Session Modules
Overview: Optional space to write a session description, or provide viewers with directive for navigating the page.
Speakers: Optional section to highlight guest speakers, MC's and hosts. You can also link to their social media pages, or website.
Products: Optional section that highlights featured Products and can link out to shopping carts, or product websites.
Similar Sessions: Optional section for suggesting similar, or upcoming sessions created for the event.
Session Tabs
Questions: Questions are best for long form discussion and conversations that you don't want lost in the chat feed. The feature lives as a tab below the video player and can be toggled on or off.
Polls: Polls allow event host to get valuable feedback from participants.
Documents: The event host may decide to host documents on the session page to support their content (PDF, PowerPoint, Word, Excel, etc.) and viewer experience.
Additional Resources
Check out our article on getting started with your Streams event to learn more about accessing your URL, navigating the landing page, and more.