During a Streams event, there are a few features that can be turned on so you can find engagement during the event. In this article, we'll talk about the chat feed feature, as well as the moderation feature.
Chat Feed
The chat feed is for quick engagement and responses, using text, emoji's, GIFs, and image sharing. The chat feed can be displayed on the right of the video player, or as an overlay on the video players right side. Viewers can turn the chat on or off by clicking the "chat" icon.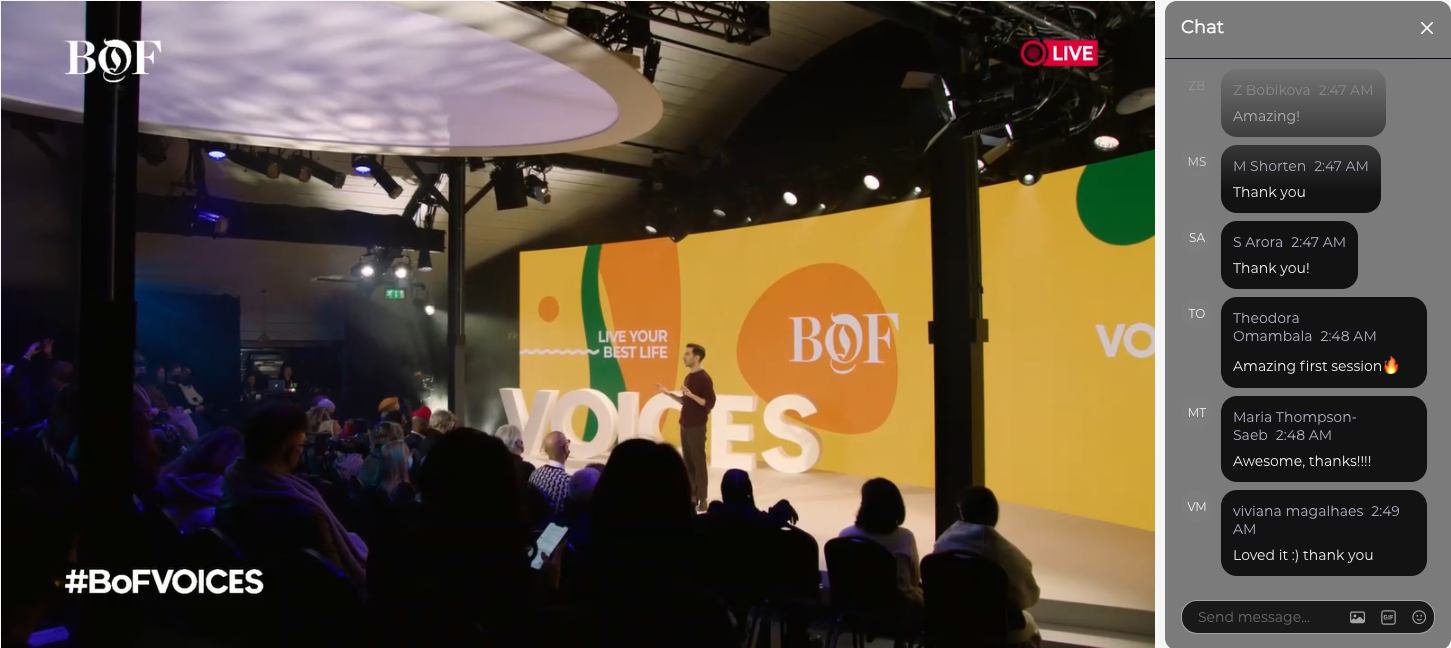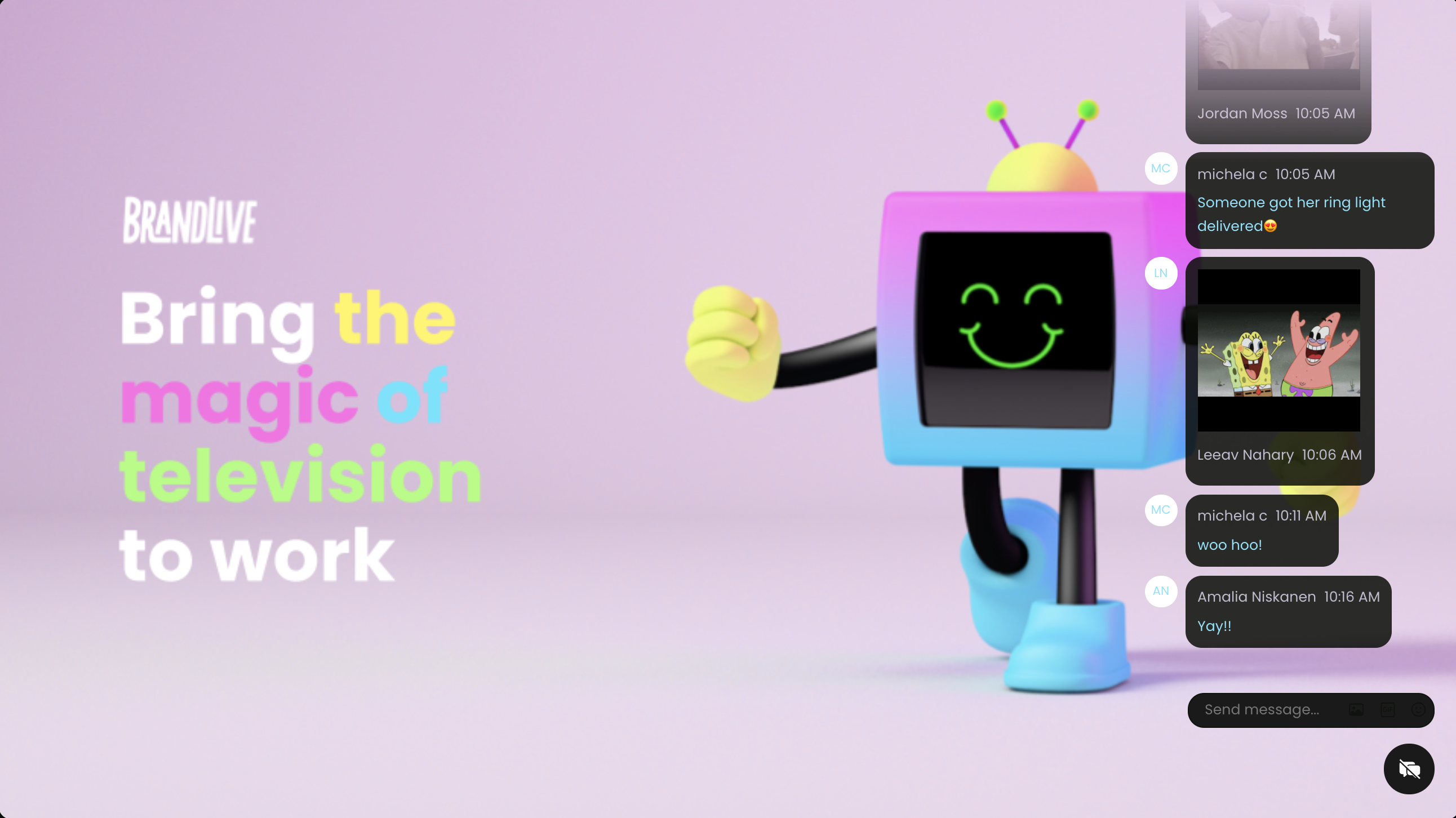 Moderation
The moderation interface allows event host moderators to monitor and manage engagement during the session.
Moderation also allows event host moderators to send questions and comments directly to the Presenters. Some event hosts may decide to approve all comments and questions, which would prevent your comment from showing up right away in the chat feed, or questions tab.
Announcements
Announcements are push notifications that participants receive while on the Brandlive platform, and is tied to the moderation interface. Announcements can be seen on the event, registration and session level.