Overlays allow you to put your brand front and center.
Overlays is a feature in Greenroom that allows producers to overlay graphics and videos into their shots. In this article, we'll show you how to use the animation settings.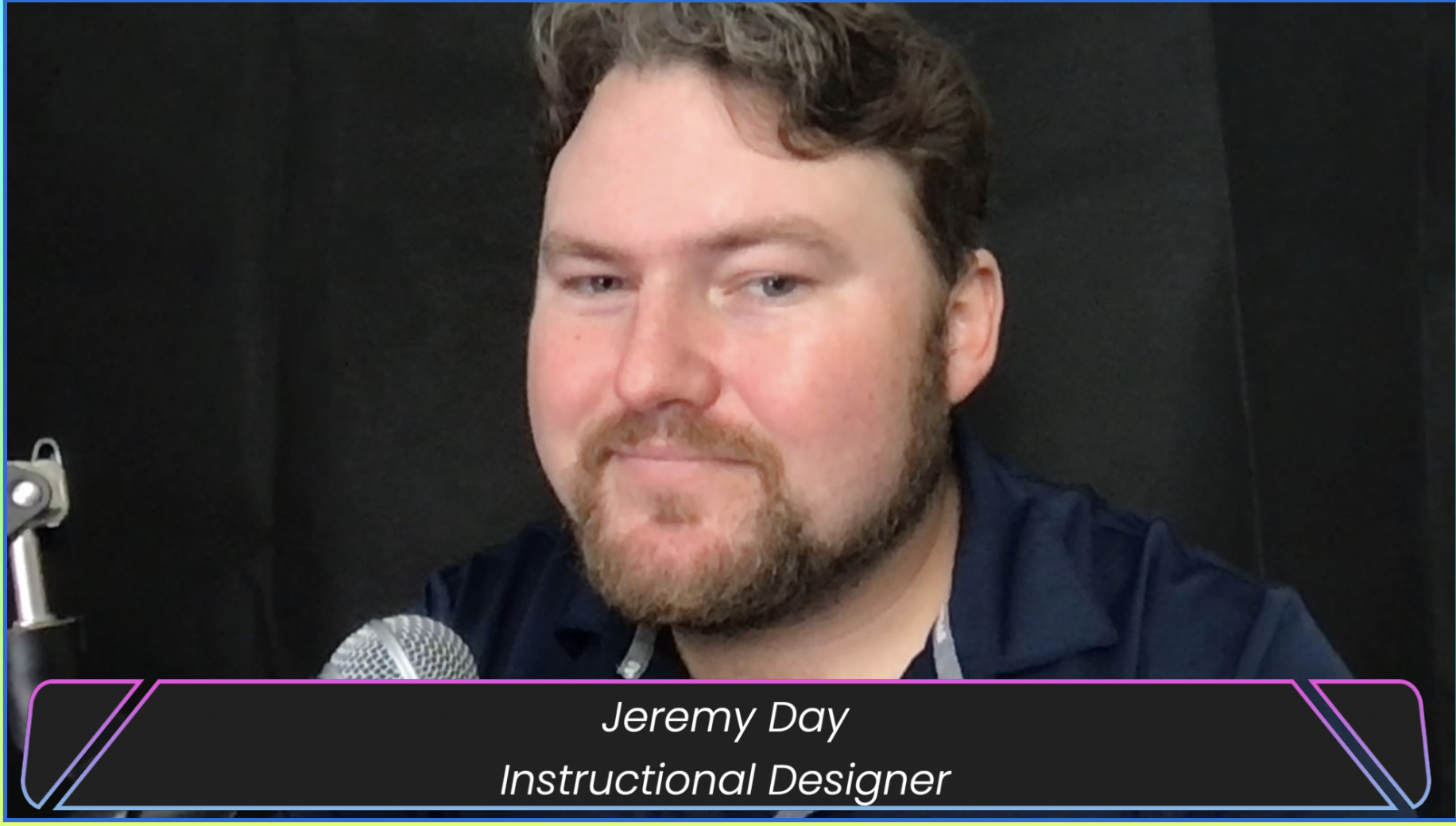 Overlay Animation Settings
When the overlay populates in the show, an Animation settings menu will appear to the right side of the shot. You can also click the overlay into focus to bring up the overlay animation settings.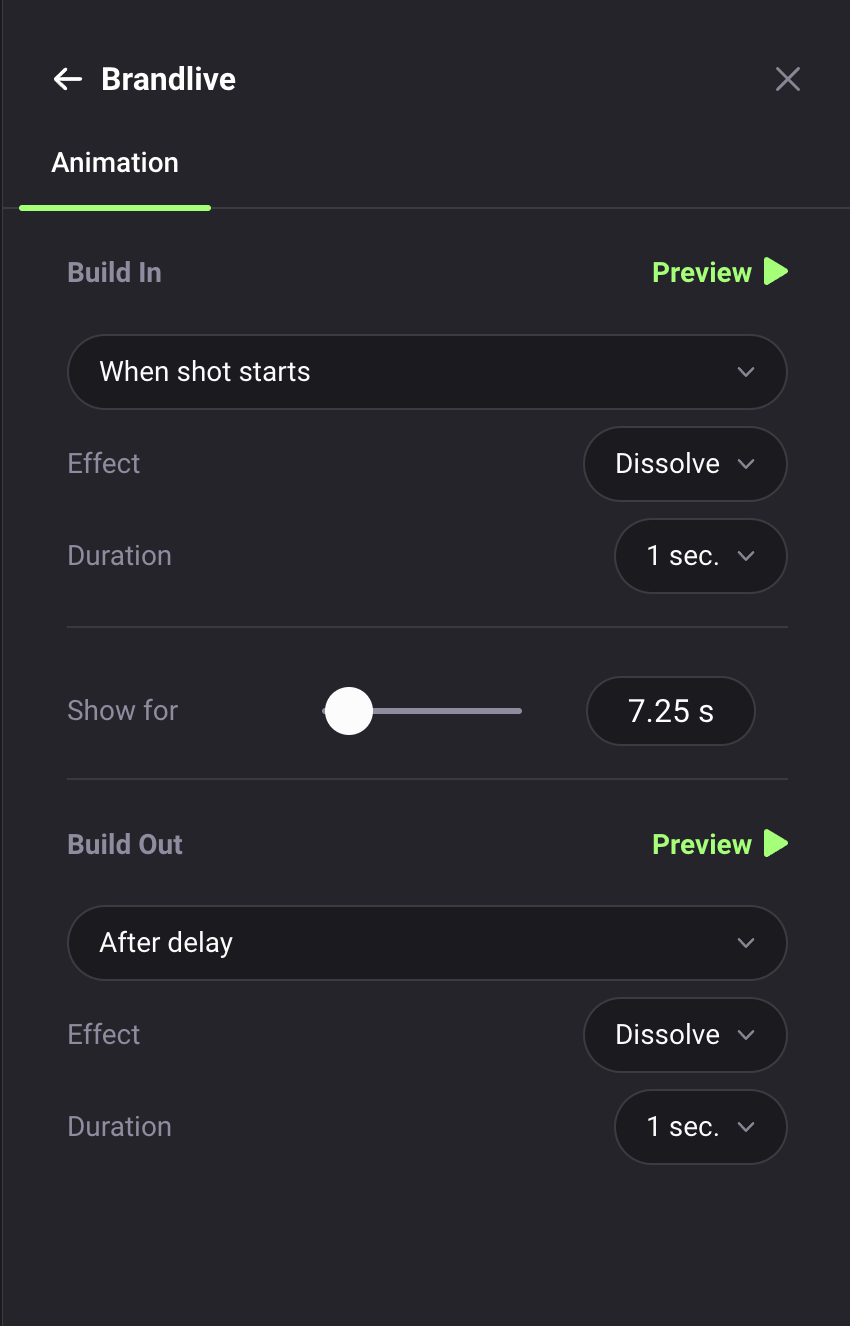 When adding an image overlay to a shot, you have a variety of animation settings available to apply.
You can have the overlay build into the shot with a dissolve or move in effect, which can be set to various durations. With the move in effect, you can also pick what direction the overlay moves in from.
You can also manually cue the overlay to start at the beginning of the shot through the Shot tab, or after a delay that you can set in seconds.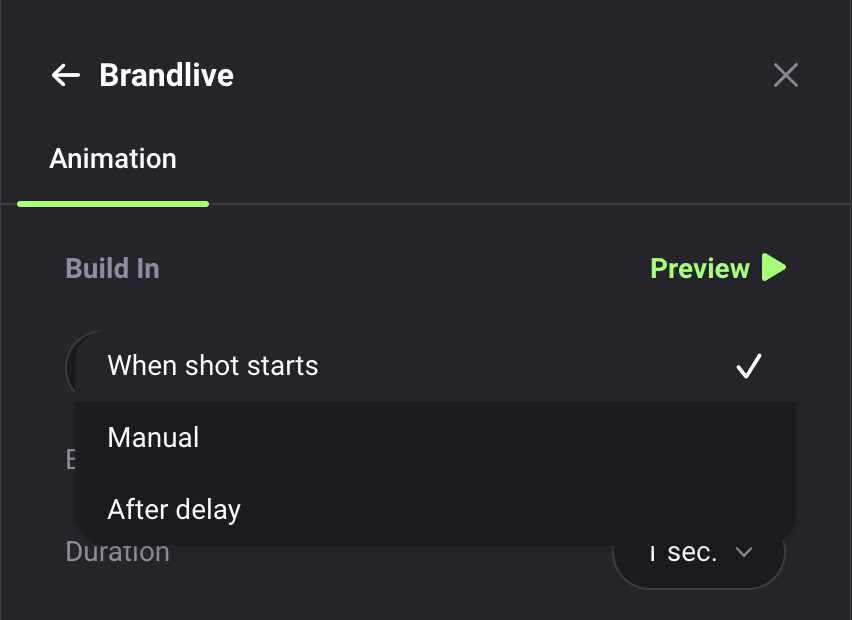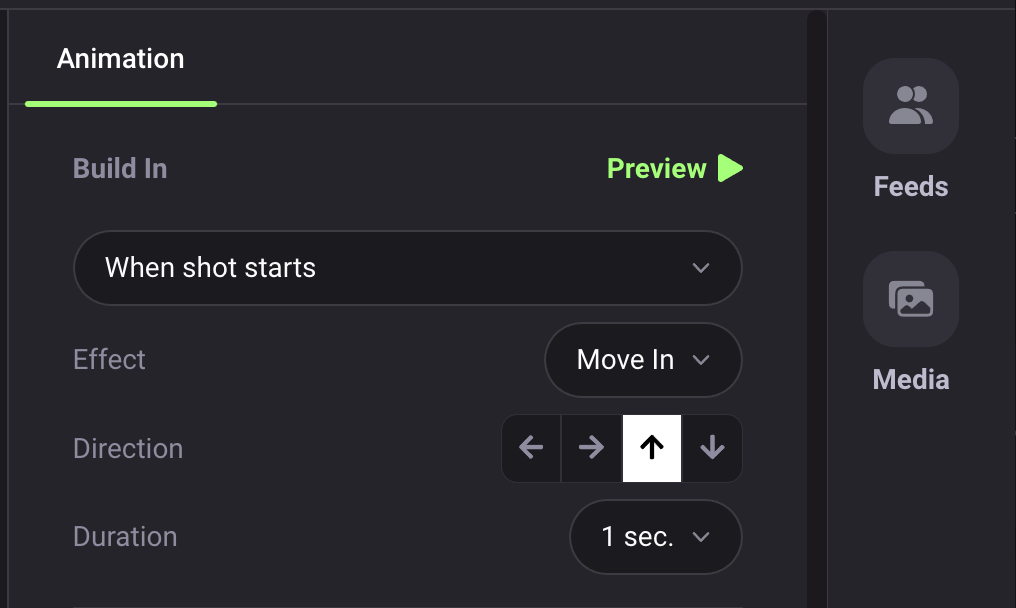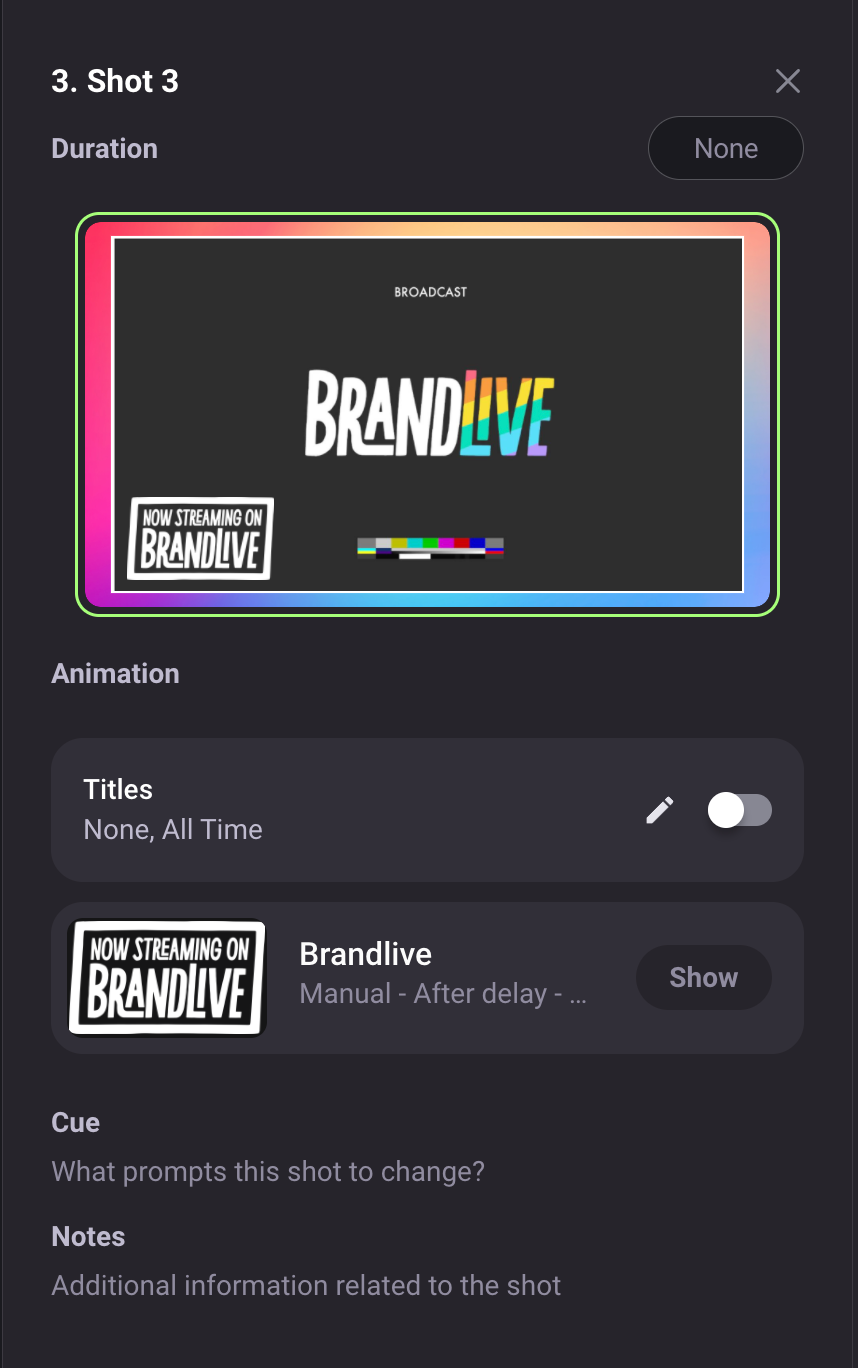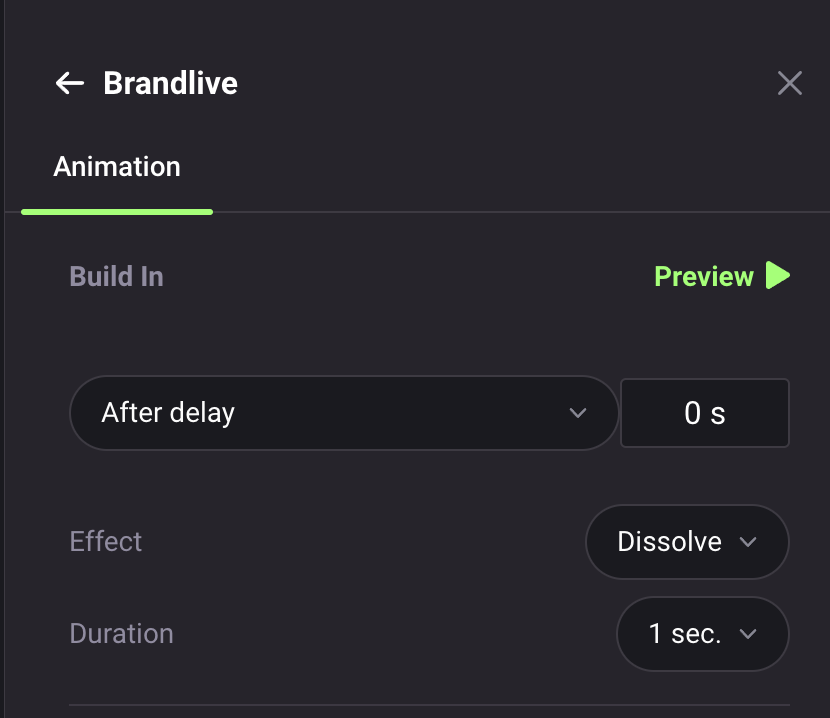 Applying a Build Out Animation
When applying a build out animation, you can set it for manual activation in the Shot tab, or after delay, allowing you to set a time of how long the overlay is visible.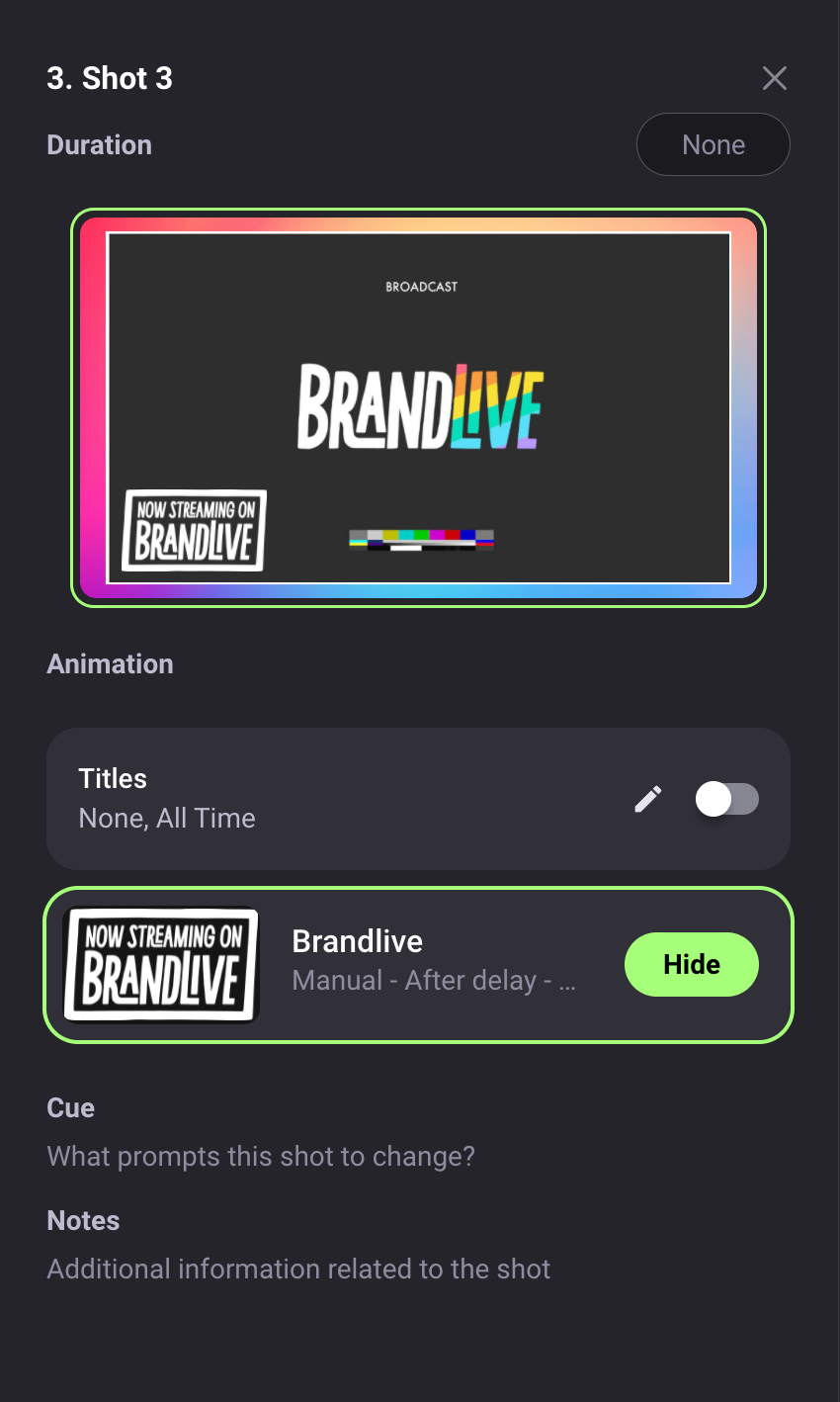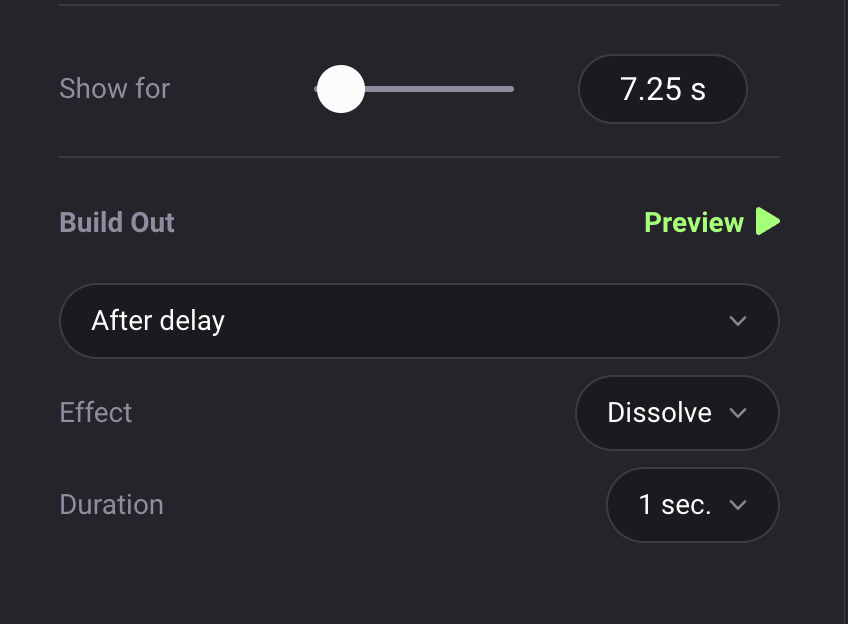 Applying Multiple Overlays to a Single Shot
You can also apply multiple overlays to a single shot, and you'll see the manual overlay settings stack on top of each other within the Shot tab.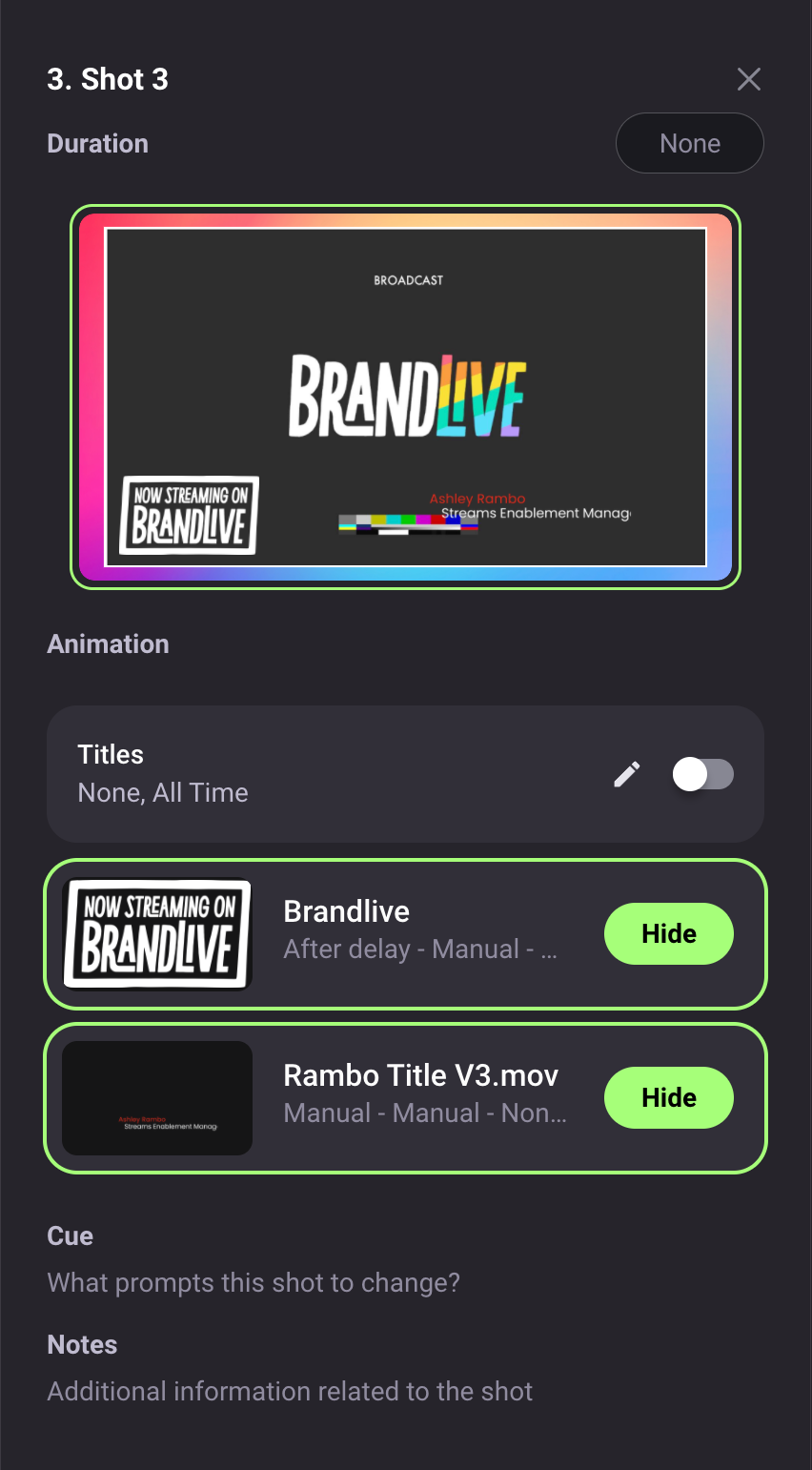 Note: There's a maximum of 8 overlays that you can apply to one shot.
Additional Resources