The videos tab is a hub where you can showcase any videos related to that show. In this article, we'll show you how to add a a video, plus provide best practices around managing your videos.
Adding a Video
To add a video, navigate to Show Settings > Videos, shown below.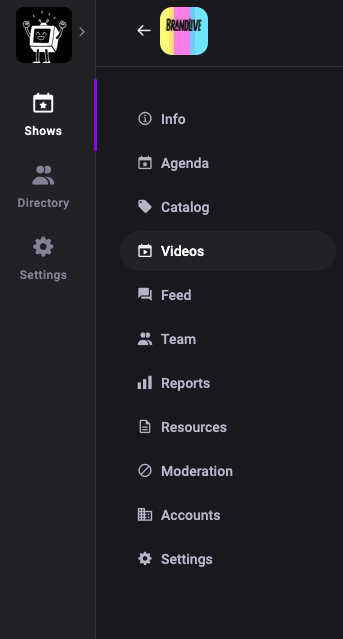 Once in the Videos tab, you will see on the top right a button that says "Add Video," where you can upload your video or drag and drop from your computer. Be sure to allow time for your video to upload.
This area is also where you can add the video thumbnail (16:9 image), and have the option to feature your video on the homepage by clicking "featured".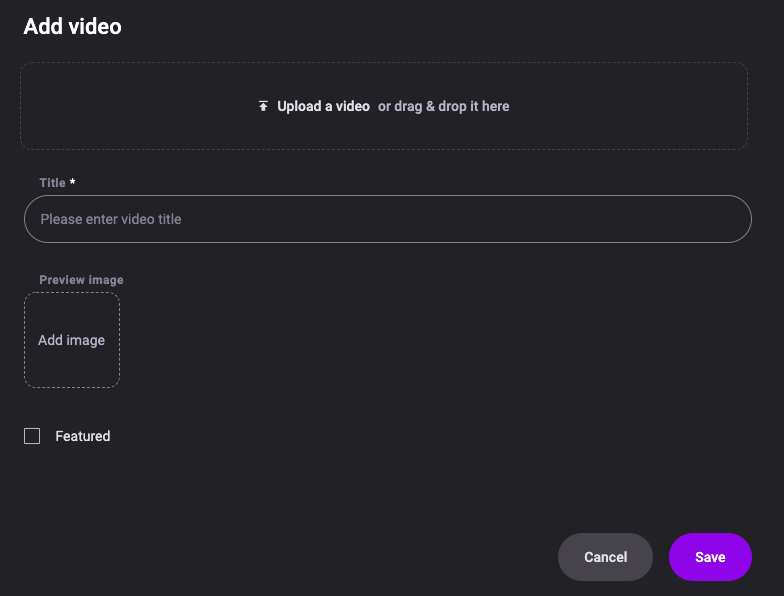 Details Button
Once the video is uploaded, hover your mouse on the thumbnail to reveal the details button. Clicking into the details will allow you to link any related products or resources to the video.
Edit Video
By clicking "Edit" on the top right, you will then be able to adjust the title, description, or tag any tracks you want to be associated with the video.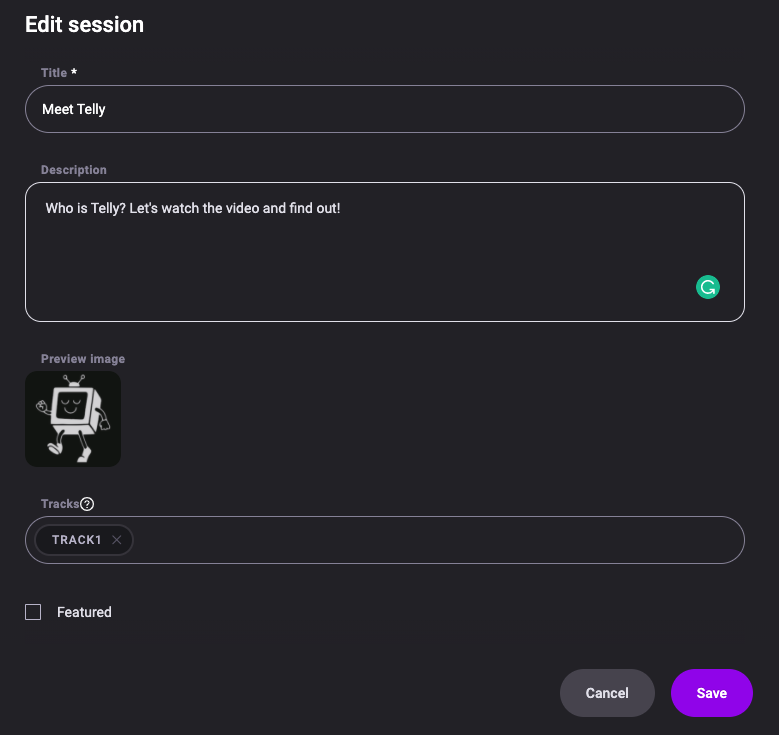 Best Practices
You will notice once you upload a video, the video will be labeled as "draft." Your video will remain in draft form until you publish it. If your video is labeled draft, your video is only viewable by admin and not viewable by attendees. When you're ready for the video to be viewable by attendees, be sure to publish the video.

The file size limit for video upload is 1 gigabyte. Compress via handbrake to be at less than 1 gig. Remember that it can take a few minutes to upload a larger file.

Once you upload a video, you need to go into the videos tab to edit a session to add a track.

Broadcast and breakout sessions get auto-published into the video tab once the session has ended. If edits are needed, you can hide your video by selecting unpublish, and then re-upload.

Be sure to hide the agenda after the show as to not confuse the attendee once videos are in the video tab.

Currently, there's no way to re-order videos once you add them, as the order is determined by the order in which the videos were uploaded. If you do need to re-order them, reach out to your Brandlive Rep for assistance.