Easily collect payment for your events without requiring attendees to leave the platform.
Brandlive partners with Stripe, a global leader in payment processing, to allow Admins & Site builders to easily sell tickets for an event without requiring users to leave the platform. Attendees can easily fill out their card details on a secure Stripe form at registration and the payment is instantly sent to your Express Account from Brandlive. Stripe offers low fees, high security for your data, reliable 24 hour service, and quick account set up.
Please note, the account you will create is an Express Account through Brandlive to be used for your events, it is not a complete Stripe account to be used in other instances.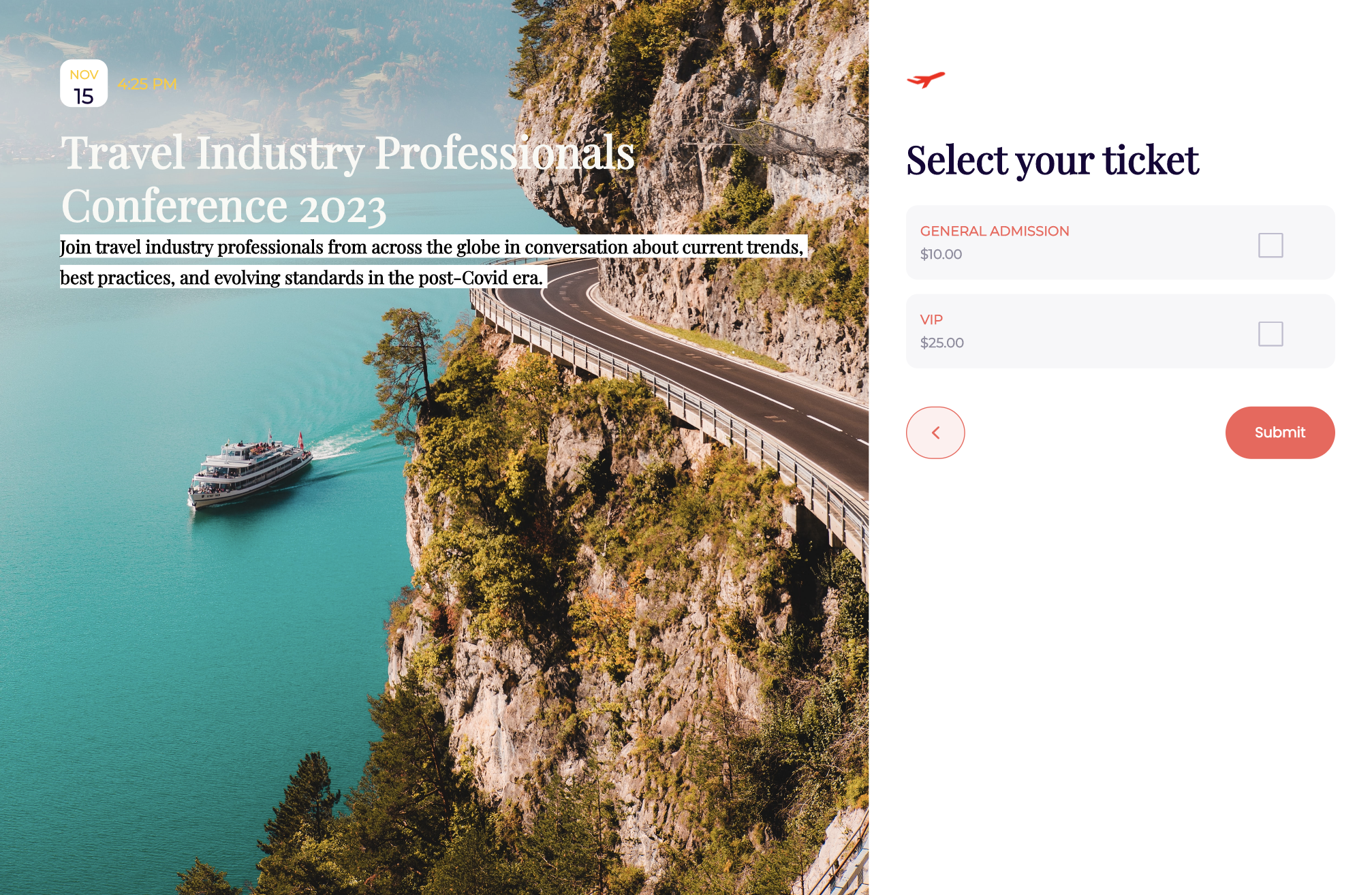 Benefits of Using Stripe
Quick set up: It takes only minutes to create a Stripe account and integrate with the Brandlive platform, so you can start accepting payments from your attendees right away.
Low fees: Integrated per-transaction pricing means no setup fees or monthly fees. Stripe collects 2.9% per successful transaction, while Brandlive collects 7% of ticket sales.
Secure data: Rest assured that your sensitive information is safe and secure. Stripe has been audited by a PCI-certified auditor and is certified to PCI Service Provider Level 1, the most stringent level of certification available in the payments industry.
Reliable service: Have a question about your Stripe payments? Contact Stripe Support anytime 24 hours a day, 7 days a week by email, phone, or online chat.
Open your profile button in the lefthand navigation bar in the the Admin Console and select Integrations: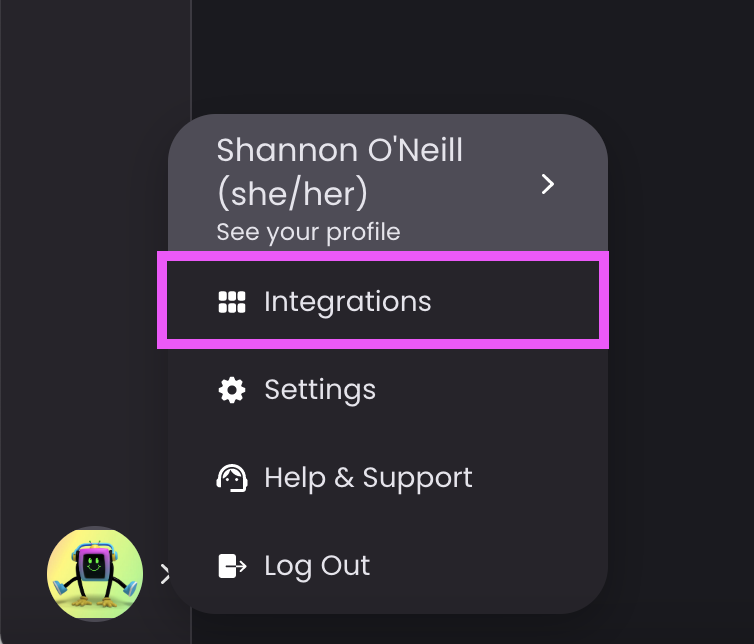 Then, select 'Configure' on the Stripe tile:

A new page will open to begin creating your account with Stripe. Please note this will create an Express Account through Brandlive. It will not create a new individual Stripe account.
Follow all prompts to compete account set up before returning to the Admin Console to complete the next step.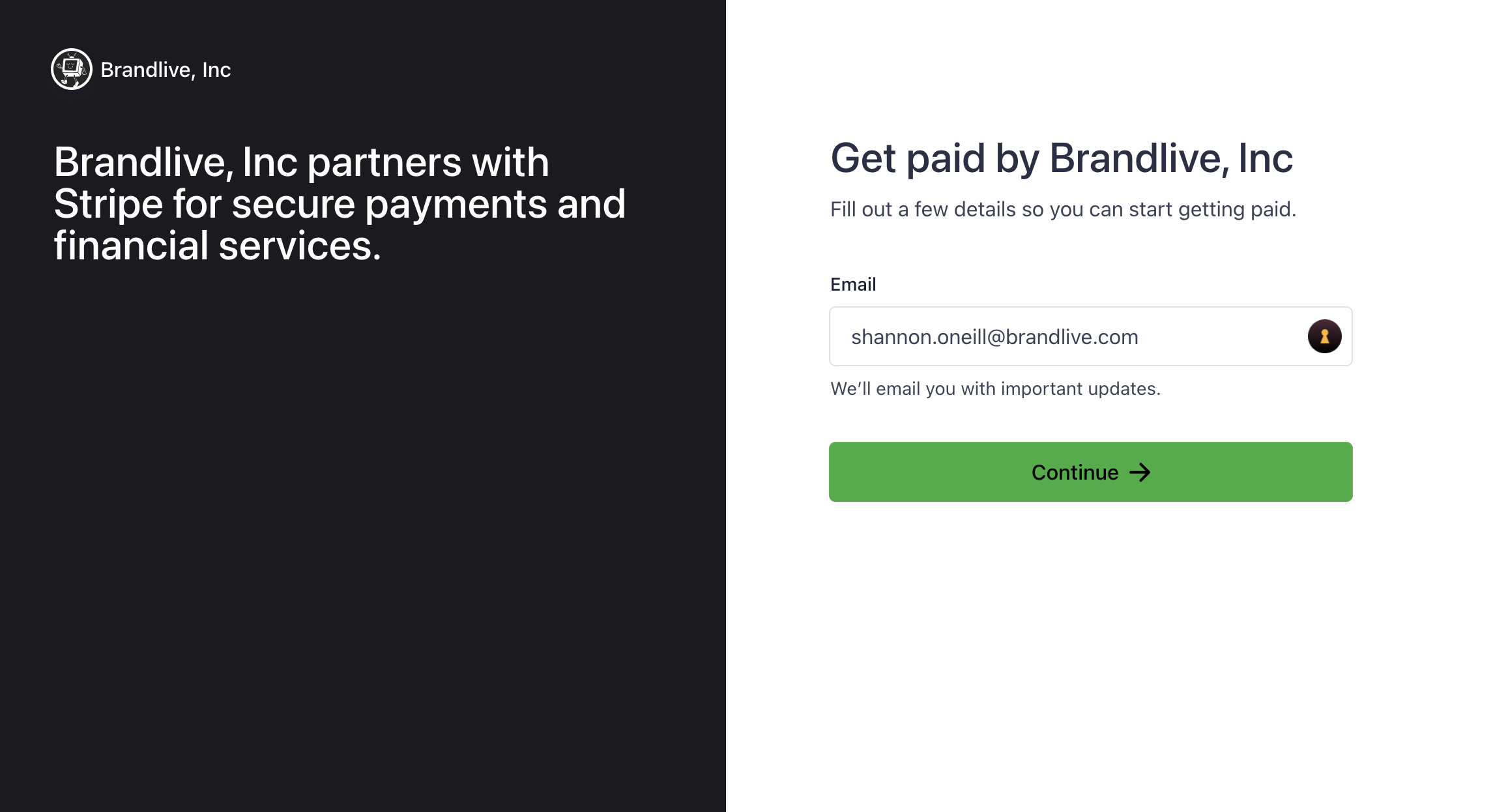 Open your event in Sitebuilder and select Registration from the lefthand navigation menu.
Then, navigate to the Settings tab at the top of the menu and click Paid Ticketing: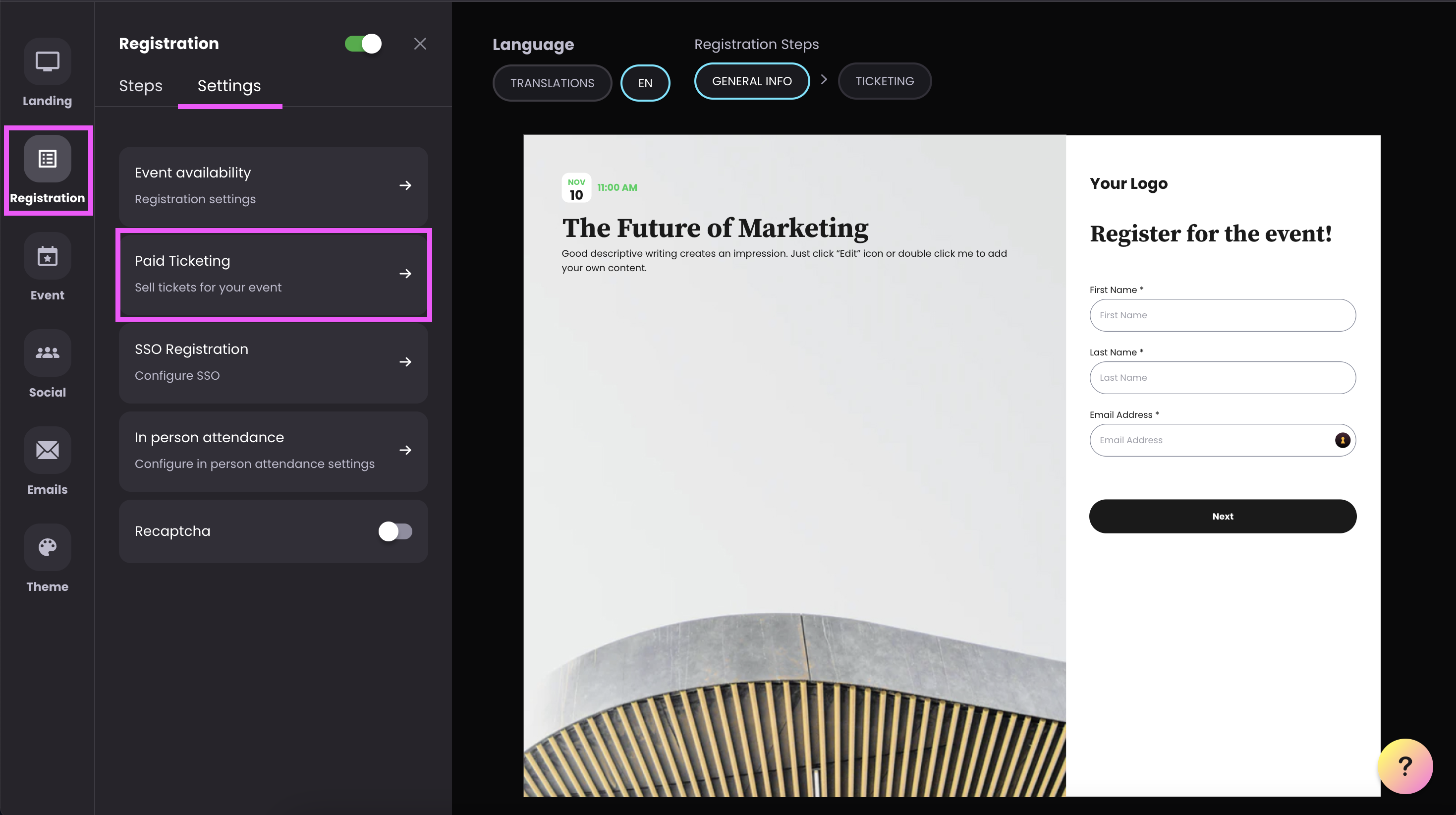 Next, click '+ Add ticket type' to create a new ticket type. Select the three dots in the upper righthand corner of your new ticket to edit your ticket information.

From here, you can edit the name of your ticket, add a description, input the quantity available, and add pricing. You can optionally add multiple currencies.
You will then need to select which sessions will be available for this ticket type. You can select all sessions or select individually. Click Save when complete.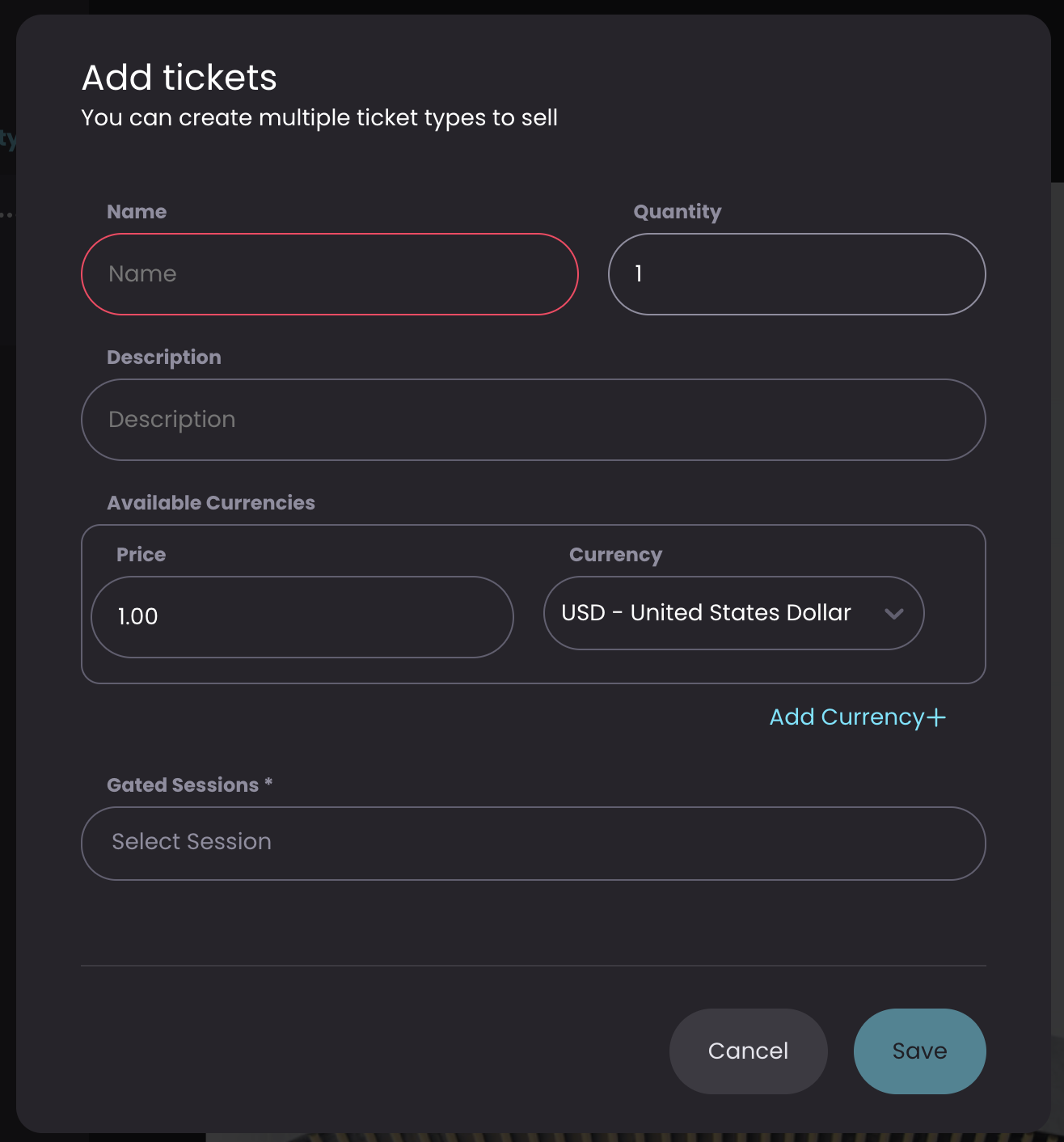 You can add, edit, or delete ticket types from this menu at any time.
Lastly, turn on paid ticketing.
To turn on paid ticketing, navigate to the Registration tab for your event in Sitebuilder. Select the 'Steps' tab at the top of the menu and then toggle 'Ticketing' on.
Then, publish your event to turn Paid Ticketing on.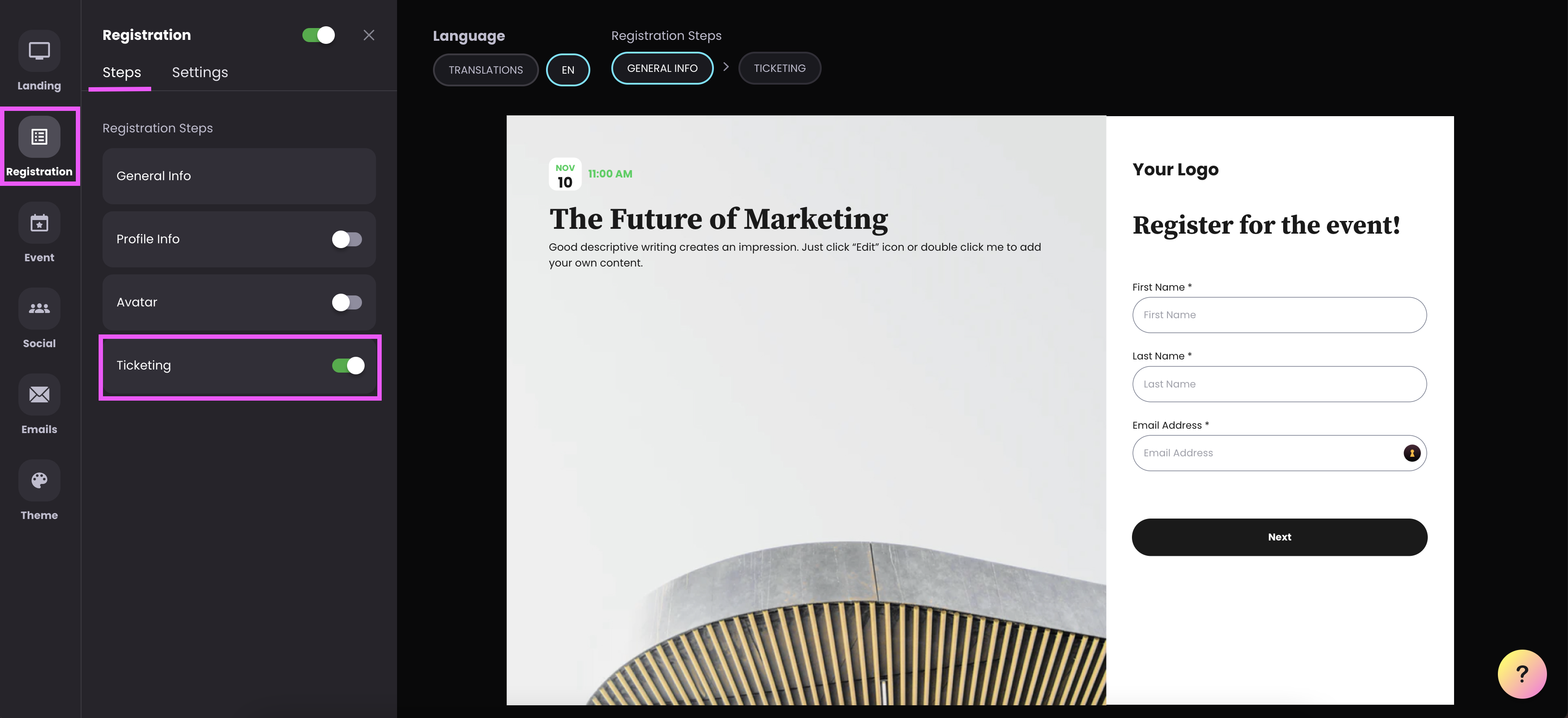 Managing Paid Ticketing Lists
To access your paid ticket list or add attendees to it, open the main dashboard of your Admin Console and select the 'People' tab on the lefthand menu.
Then, select 'Paid Lists' from the top of the menu.
Select the three dots in the top right hand corner of the list you wish to view or download.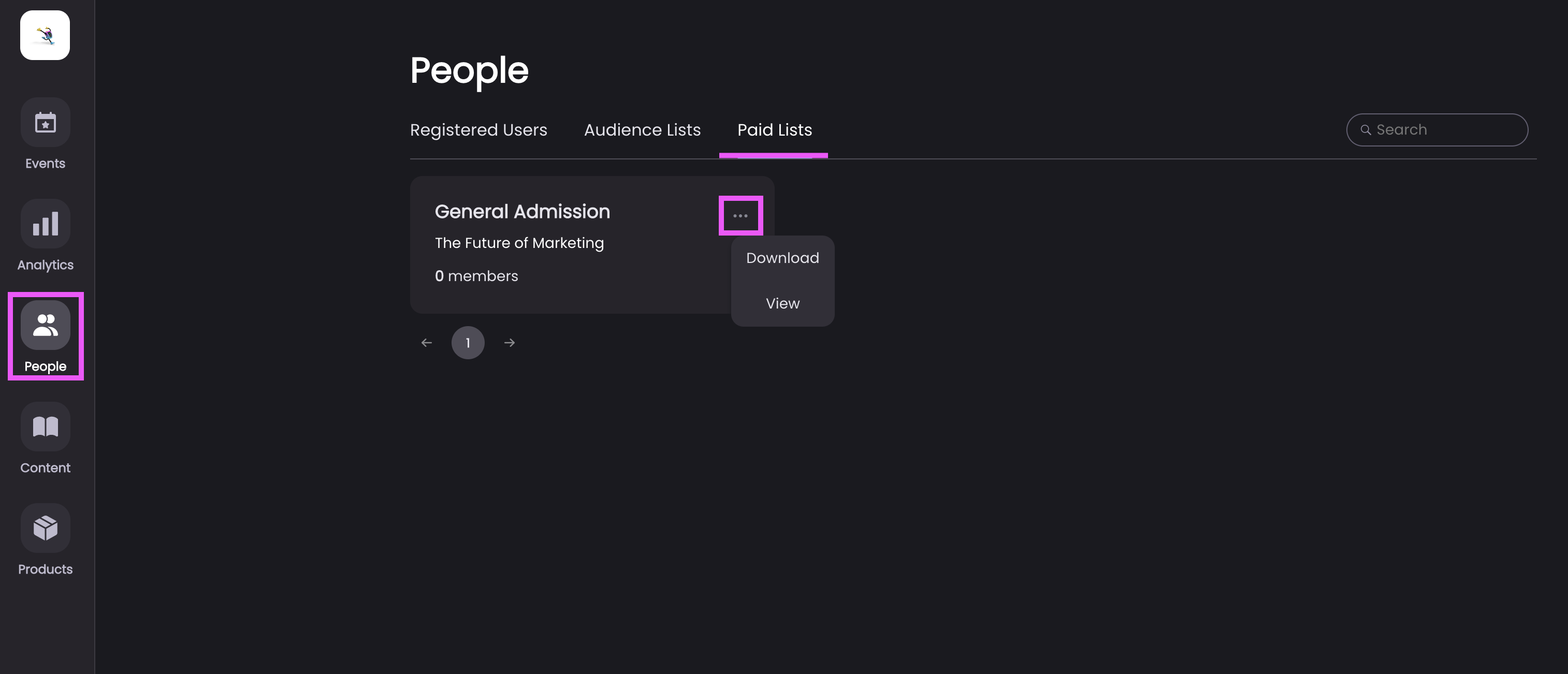 Select 'View' to see the list of attendees who have registered and paid. You will be able to view their email address, the date and time of purchase, and the amount paid.
To add attendees to the list at no charge, select '+ Add attendee' in the top right corner.

You can enter individual email addresses or groups of users via a .csv file: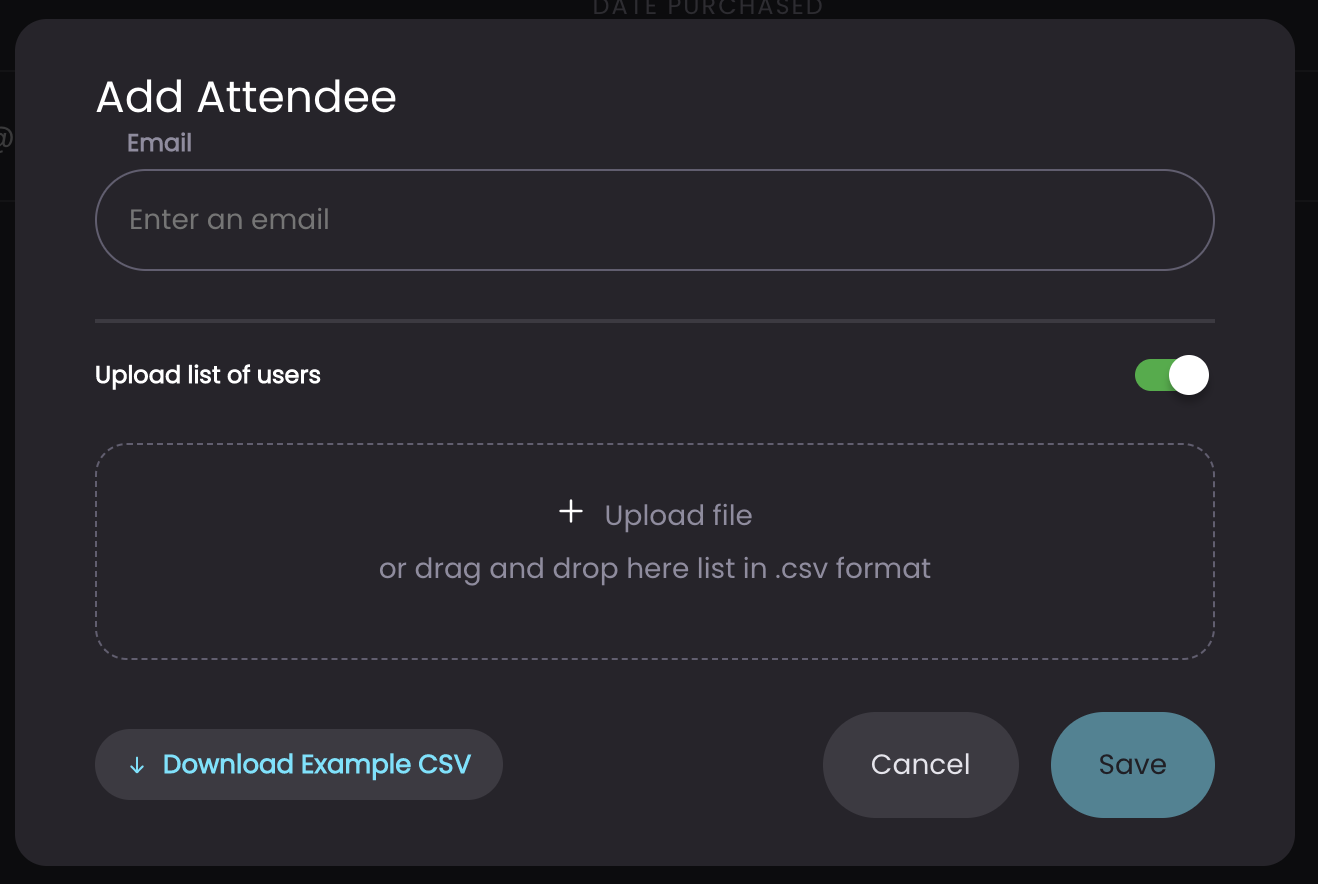 Manually added attendees will appear as 'VIP' under 'Amount Paid'.

Attendee Experience
Attendees who register for your event will first fill out your registration form: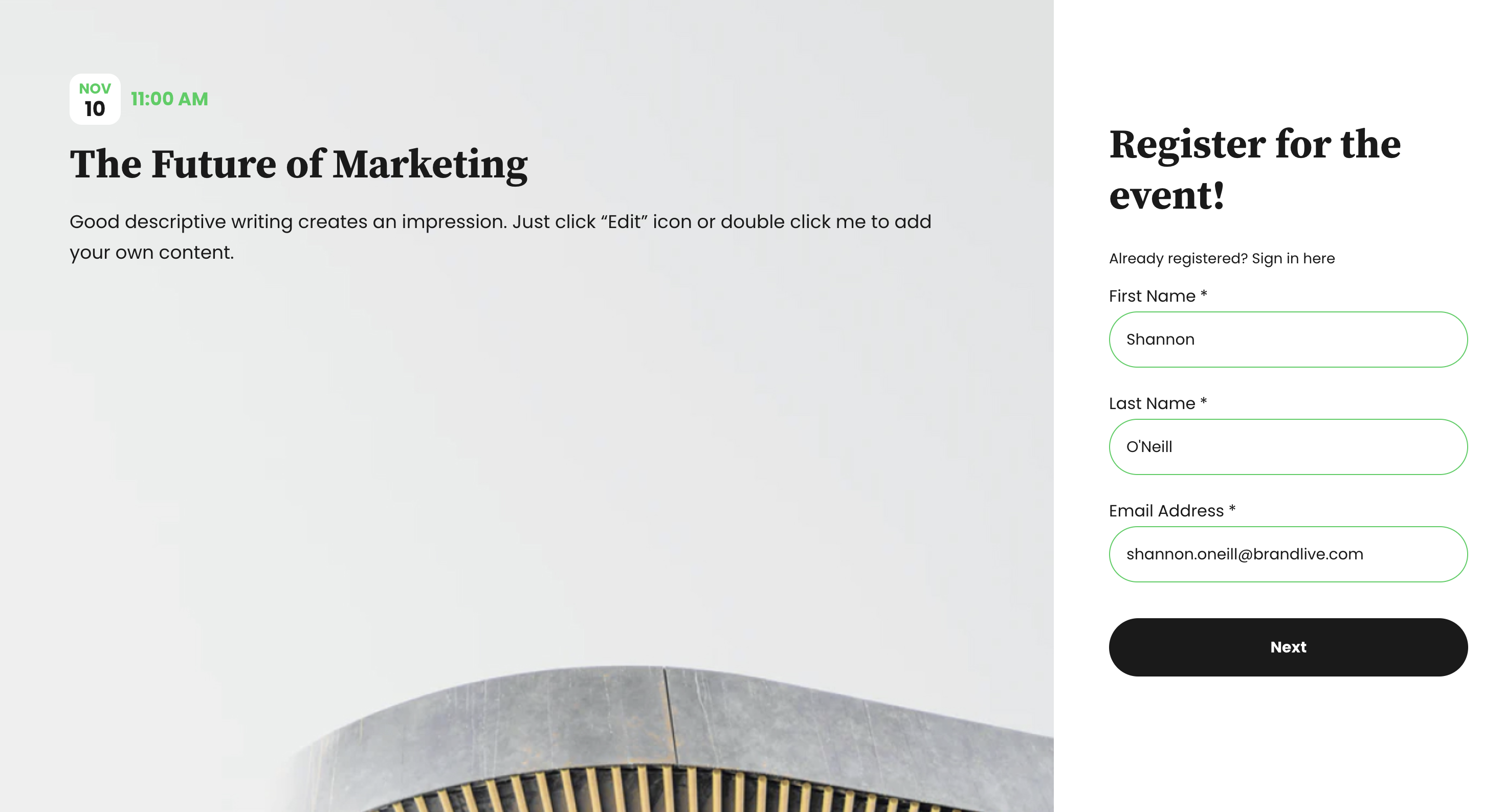 Upon clicking 'Submit', they will be prompted to select a ticket type and pay:

After entering their credit card information, they will land on the Home page of your event (or Session page if it is a single session event).
They will also receive an email receipt for their ticket.
Subject line: Your Brandlive receipt [#####]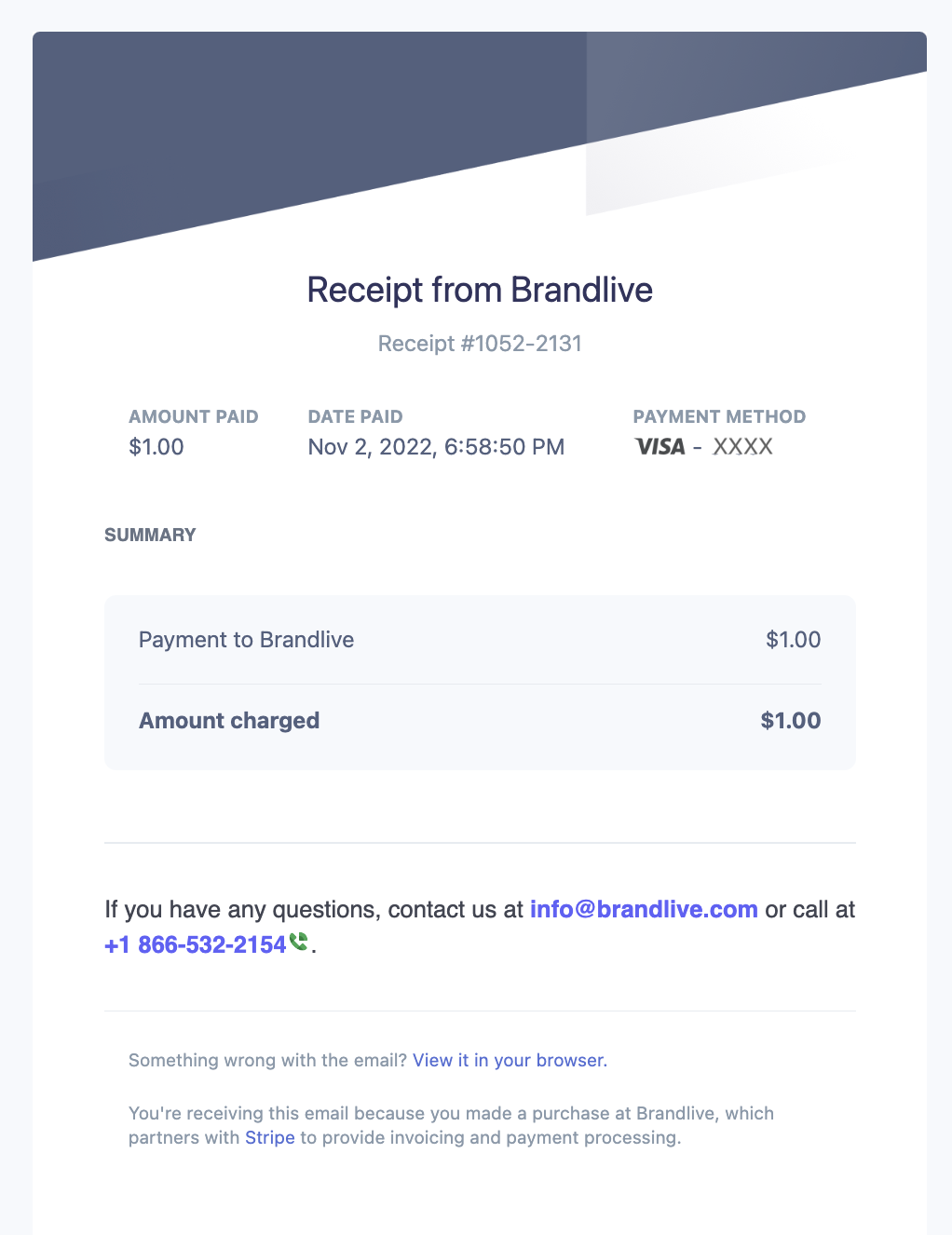 Do I need a Stripe account to create tickets?
Yes, you will need to create an account an Express Stripe Account through our integration, which is a simple and easy process. Creating a Stripe integration ensures that you are able to collect the sales from your ticket.
Is there a charge for using this feature?
There is no upfront charges, however Stripe collects 2.9% per successful transaction, and Brandlive collects 7% of ticket sales.
Can I sell tickets but not use the Brandlive ticketing platform?
Yes, you can set up tickets on Eventbrite or another platform utilizing another integration.
Can I use my own Stripe account that is not associated with Brandlive?
Unfortunately not, it is required to create an Express Account through Brandlive's integration with Stripe.
Can I customize the Stripe/Brandlive receipt?
No, however, you can fully customize the confirmation email.
Related Articles