For your Streams event, you are given a homepage. In this article, we'll talk about what the Streams homepage is, the difference between the homepage and the landing page, plus give a rundown of the different modules and optional features.
What is the Streams Homepage?
The Streams homepage is where viewers land after registering for your event.
On the homepage, they can access sessions, features and information you want to display after they've registered.
Check out our article on building a Streams homepage for more info. (Note: In order to view the Streams Learning Hub, you will be prompted to register for access.)
Streams Homepage vs. Streams Landing Page
The homepage can mimic the design of the Landing Page since they're tied to the same event, or you can customize the homepage however you like.
The key difference between the Landing Page and the homepage is the homepage will feature a navigation bar on the left, for viewers to jump to sections on the page.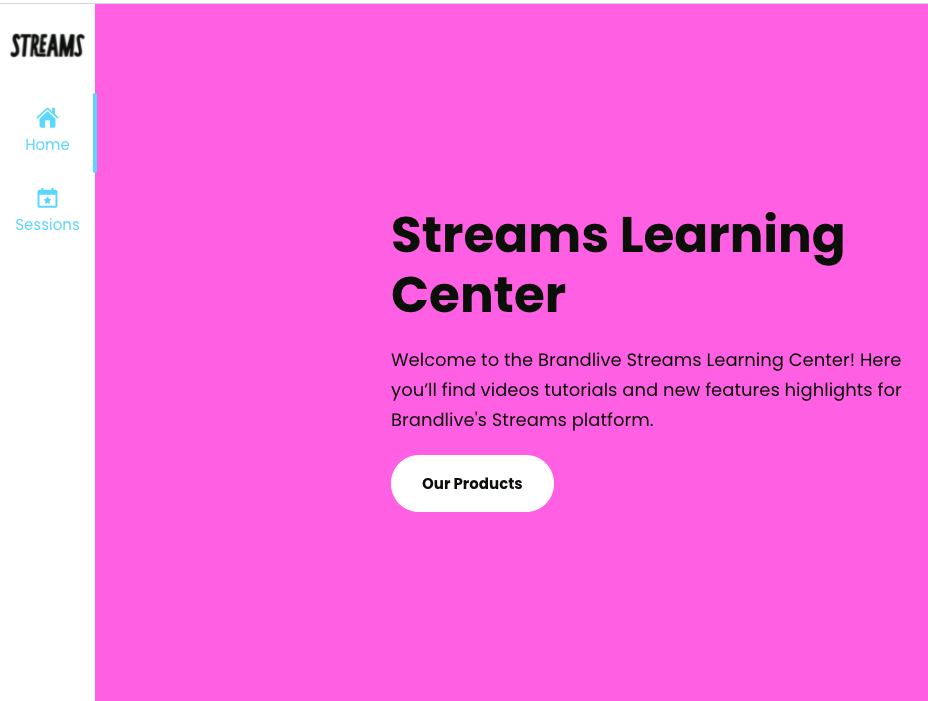 Creating an Event