Streamline your workflow across teams using the Brandlive Admin Console.
The Brandlive Admin Console is your content and event management hub. Create events, grant user permissions, view analytics data, create integrations, and more. The Admin Console features several tabs to make managing your team and content easy. Read on to learn more.
Admin Console Overview Video
Events
The Events tab contains your main event Dashboard: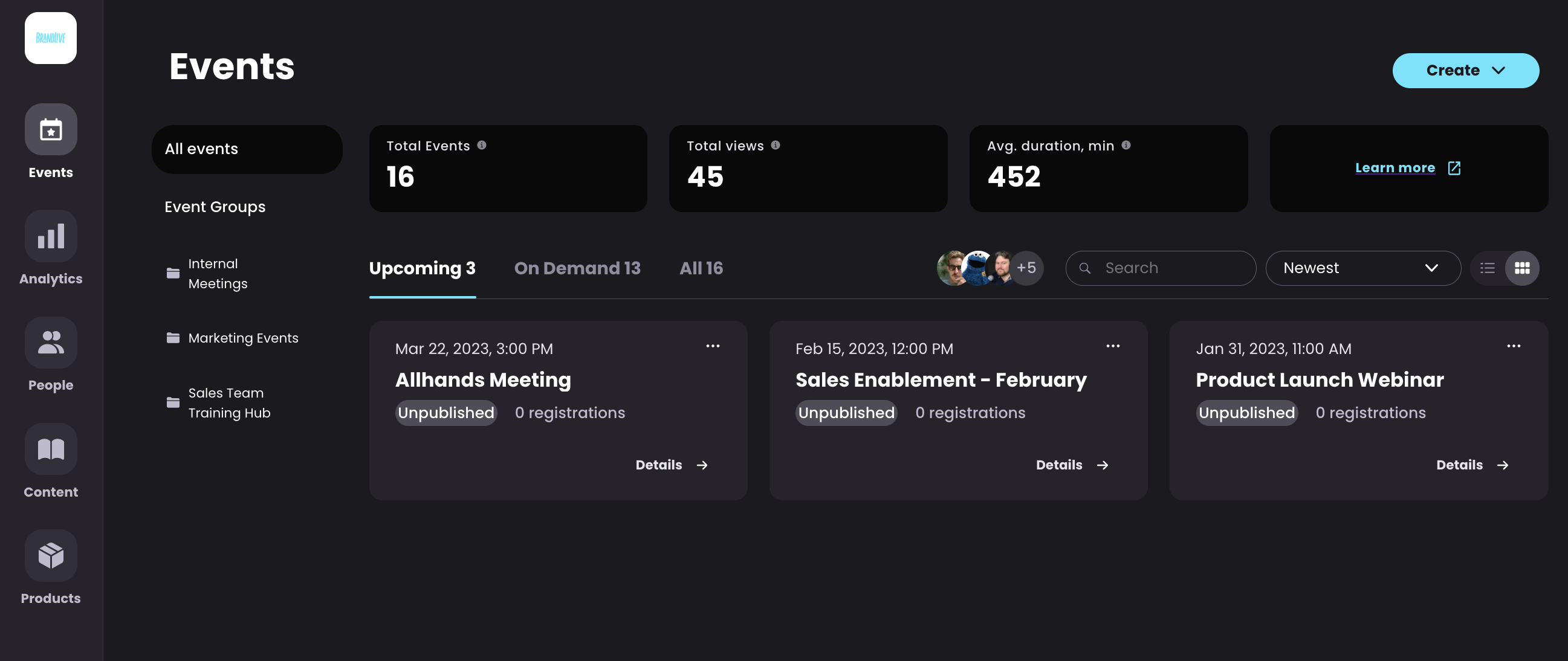 View upcoming and on-demand (past) events, create new events or edit existing ones, and create or manage event groups from this page. Users can also access the moderation panel for an event by clicking into the event details.
Analytics
The Analytics dashboard provides three tiers of data: channel level, event level, and session level data.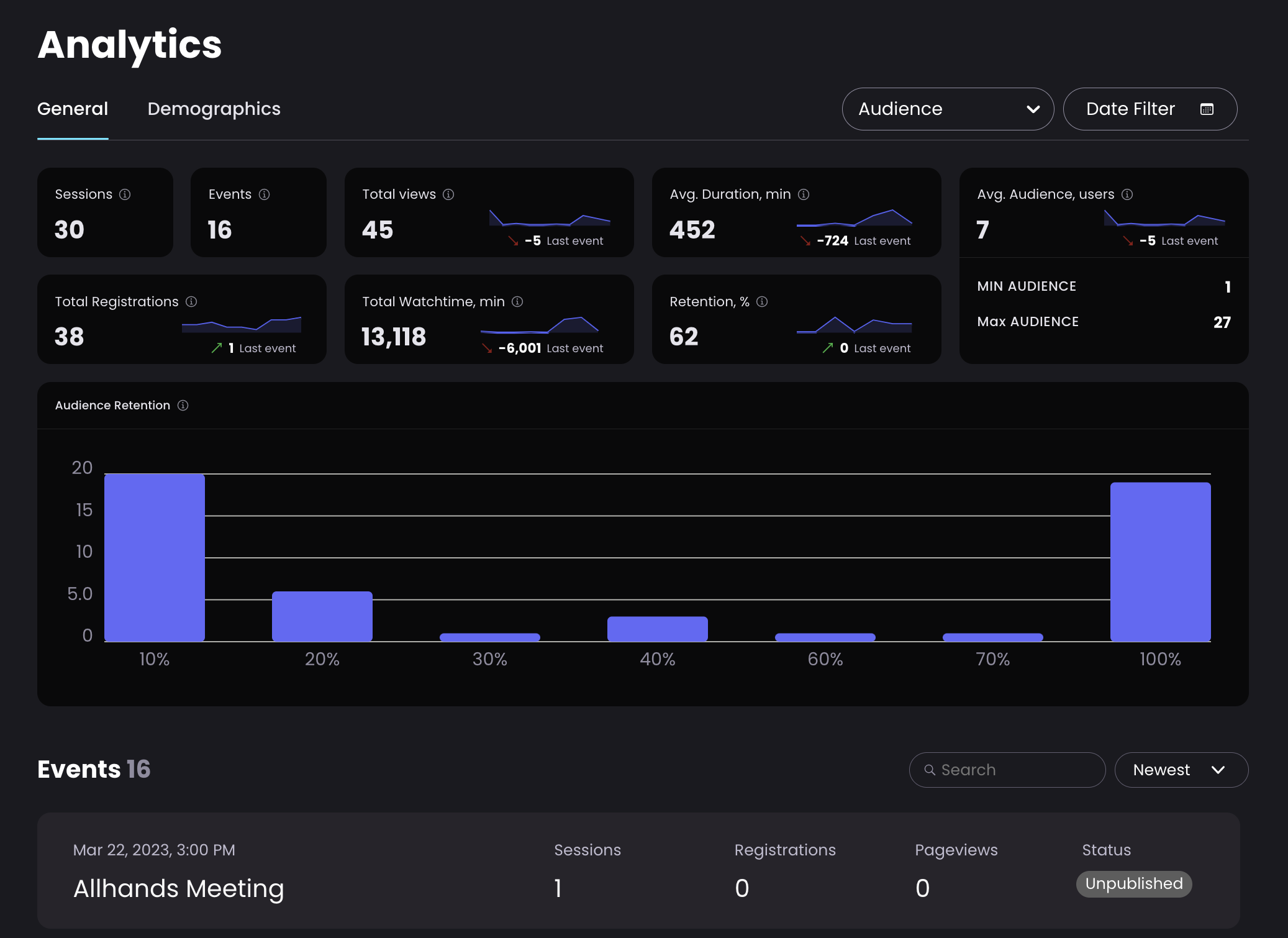 Channel level analytics provide insights into trends across all events while Event level analytics provide data about a single event such as total views, registrations, and viewer retention. Session level analytics provide a more granular look at data for a specific session.
Filter analytics by Audience list or date range and download custom reports detailing Registrations, Page Views, Reactions, and more. You can also download full reports of Chat transcripts, Surveys, Questions, User Survey Feedback, and Document clicks.
People
The People tab allows you to view and manage your Audience and Paid Lists.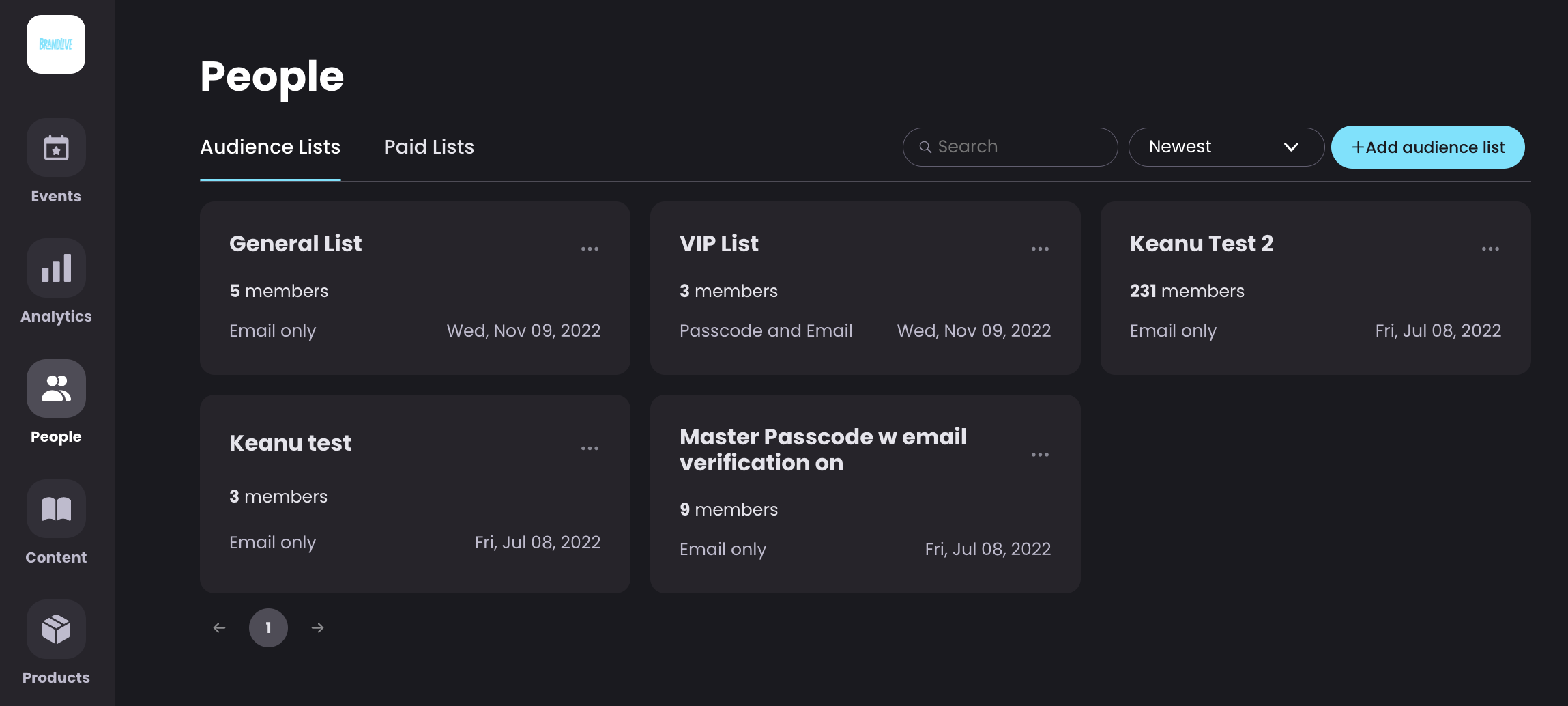 Audience Lists allow you to create attendee lists to invite users to register via in-platform emails and gate registration to ensure attendees can only view content specific to them. Learn more about Audience Lists and gating here.
Paid Lists allow you to view and manage attendees who have purchased a ticket to your event. Learn more about paid ticketing here.
Content
The Content tab is a library of content that can be added to individual events.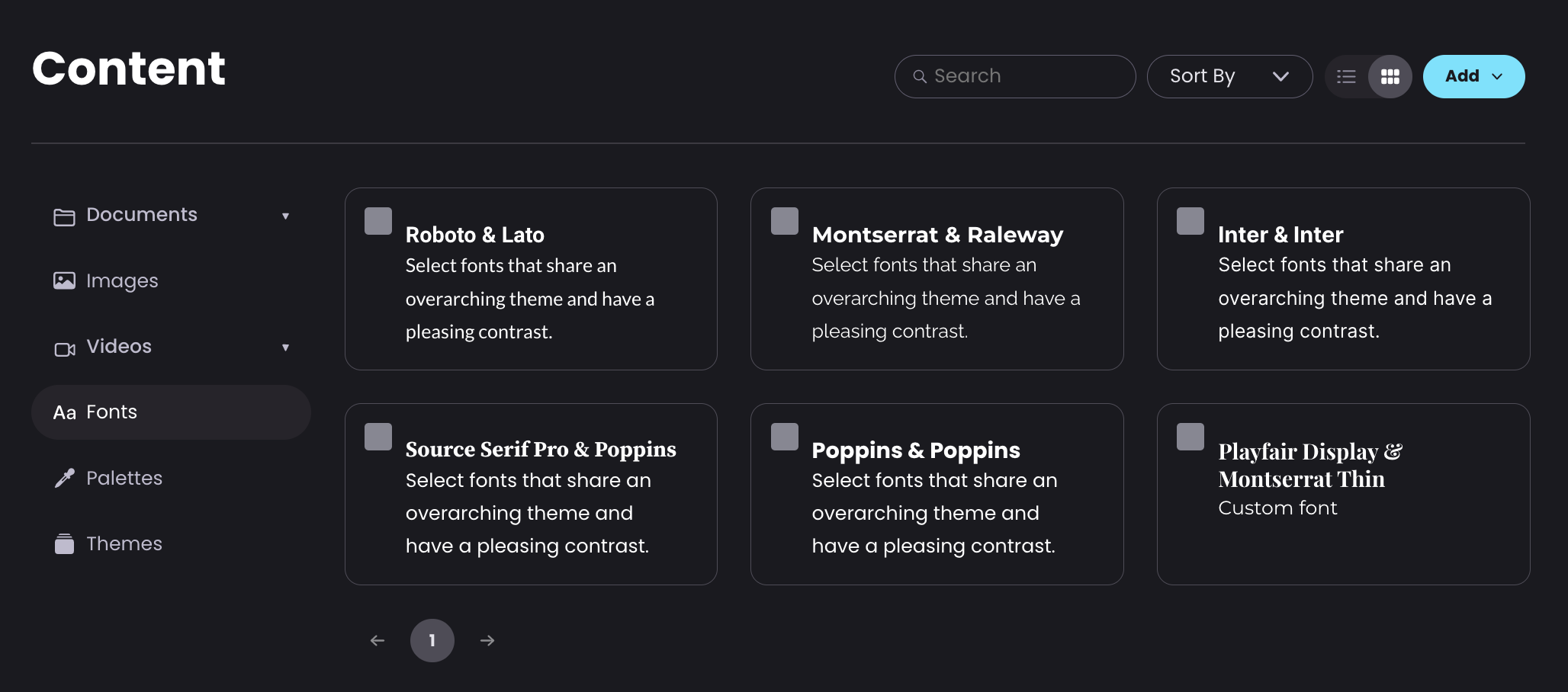 Upload documents, images, videos, and fonts or create new palettes and custom themes. You can also download all streamed content under Videos from this page.
Products
The Products tab contains products that can be added to individual events.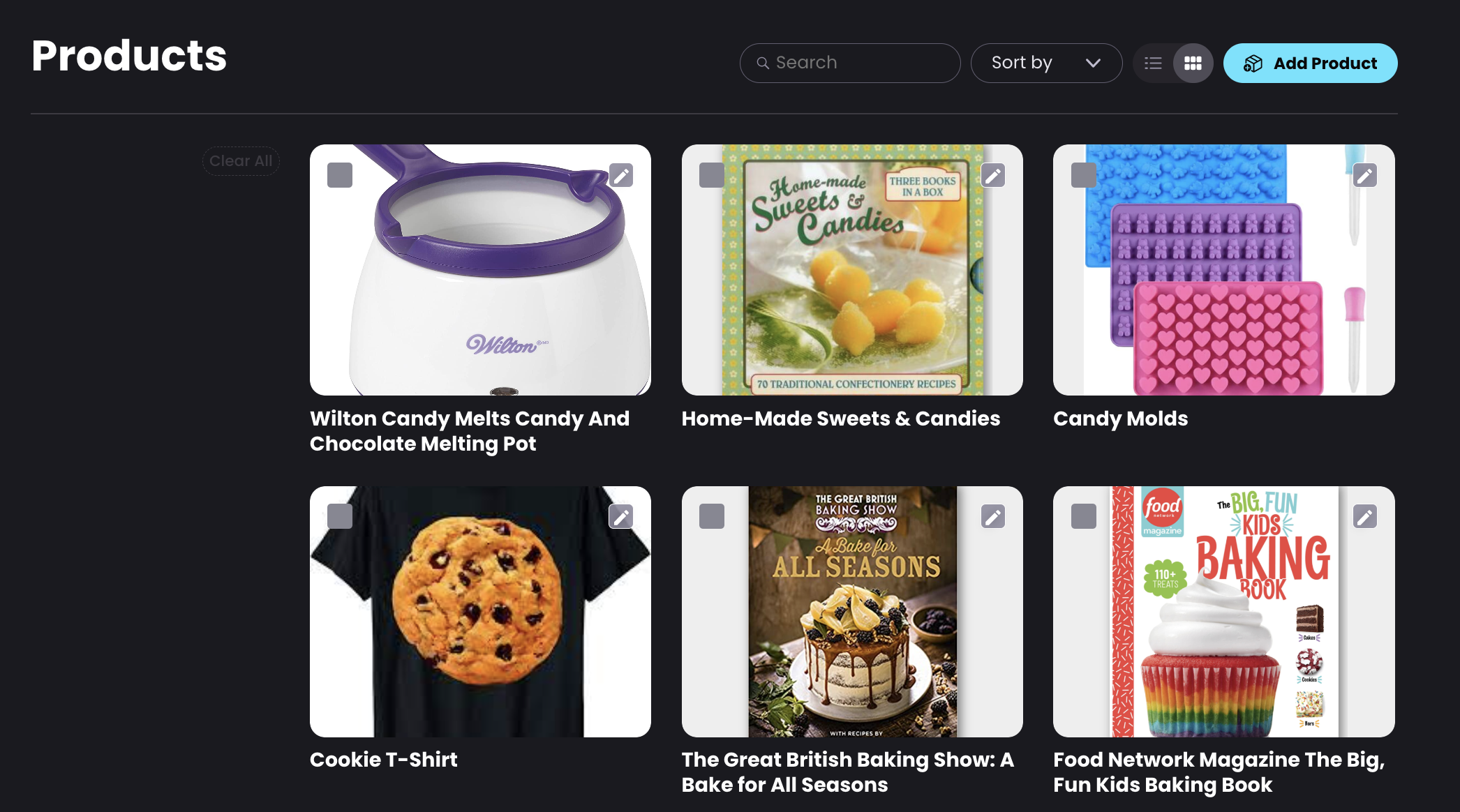 Products include images, descriptions, pricing fields, and buttons to link out to the purchasing site. Learn more about products in the Content Module overview article here.
Settings
Access Channel level settings, manage users, set up redirects, or create integrations.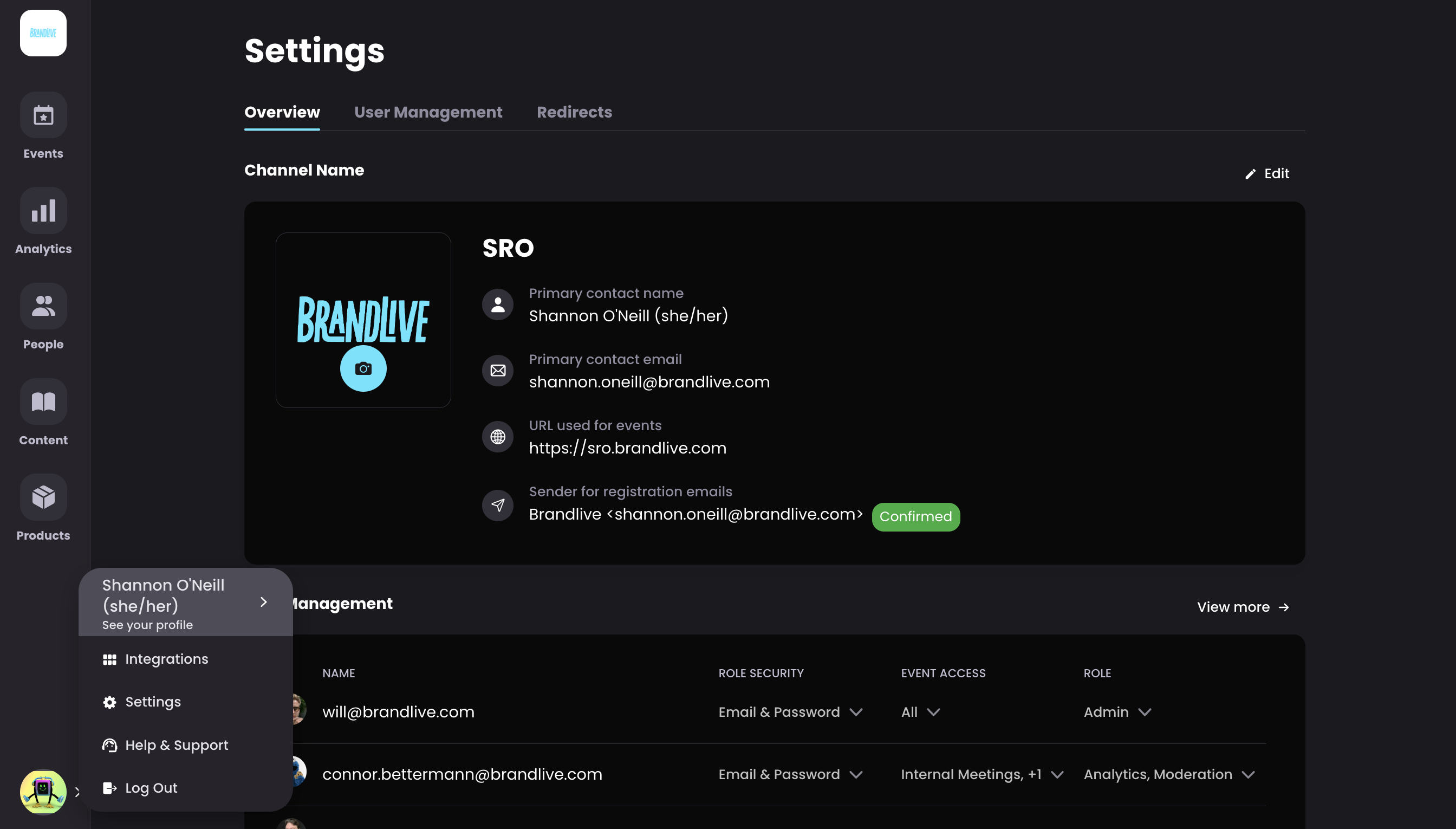 The Settings tab can be located by clicking on your profile image (or gear icon if no image has been uploaded) and selecting Settings from the menu.
Under the Settings tab, you can edit your Channel information, add users or update permissions, and redirect page URLs. Admins can also set up integrations by selecting Integrations from the profile menu.
Related Articles