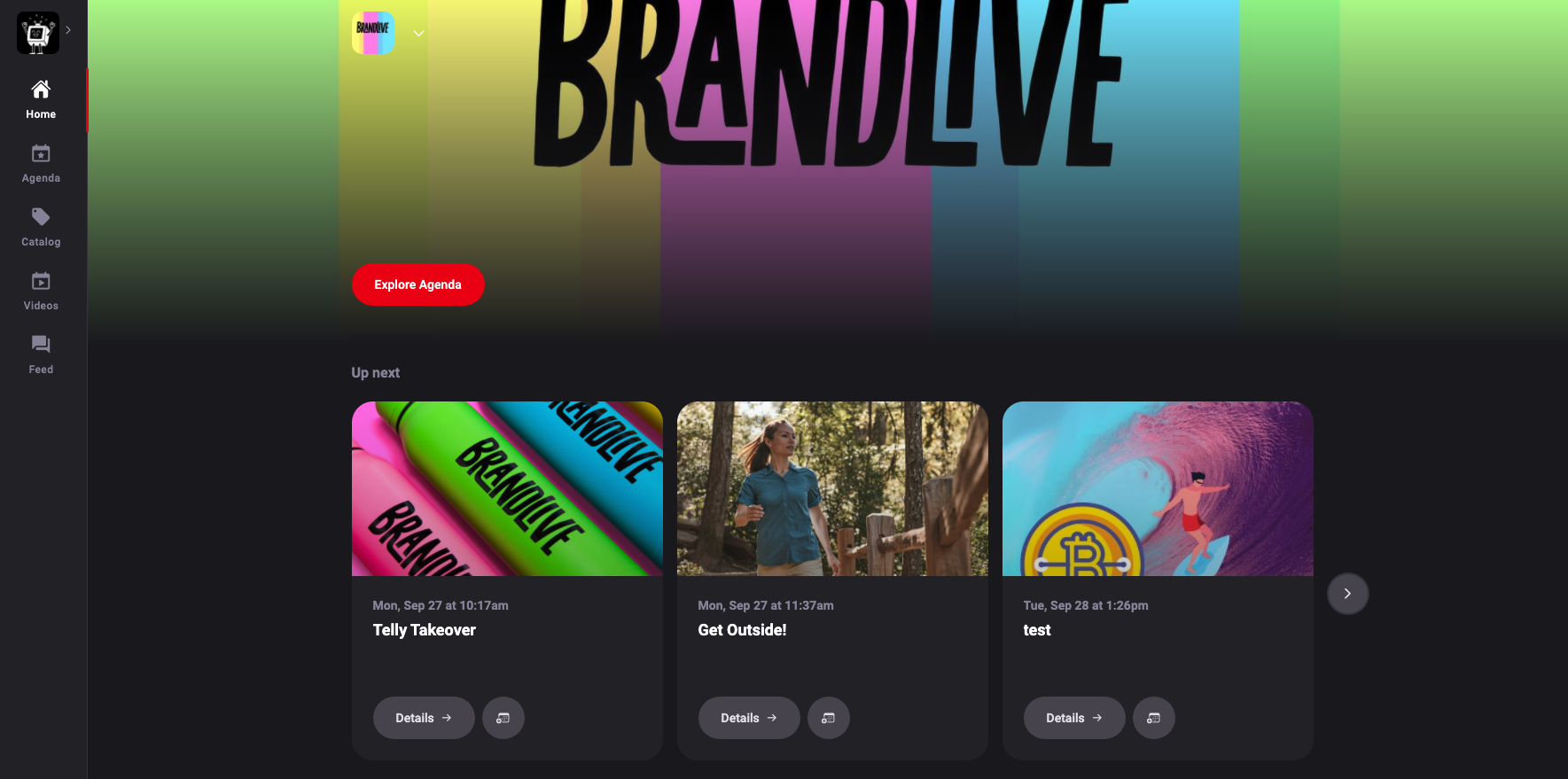 Home Page: Welcome to Showrooms! The Home page links to a summary of the event, a list of all available sessions as well as any featured content from throughout the platform.

Agenda Home: The Agenda is where you will access and add to your calendar Live Broadcast (only presenters and hosts can go live), live breakout (Everyone involved can go live), or on demand pre-recorded content.

Catalog: Explore your catalog and any related resources/videos organized by category and subcategory.

Feed: See an aggregate of posts, questions and answers from across the platform