Allhands supports multiple languages across the platform. In this article, we'll give you an overview of the multilingual settings and show you how attendees can select their language.
Multilingual Settings Overview
The multilingual settings allows the platform to begin translation from the moment the show creation begins. As an admin, you're able to go into the show settings page for the show and select what languages you'd like your attendees to be able to choose form. You're also able to preview the translated content from the top of the screen on any page of the platform.
You also have the option to disable a language. To do so, click the X next to the name of the language so your attendees won't see that as an option.
One you select a language make sure to toggle it on so that you attendee can see at as an option when selection a language.
Check out our video overview to learn more.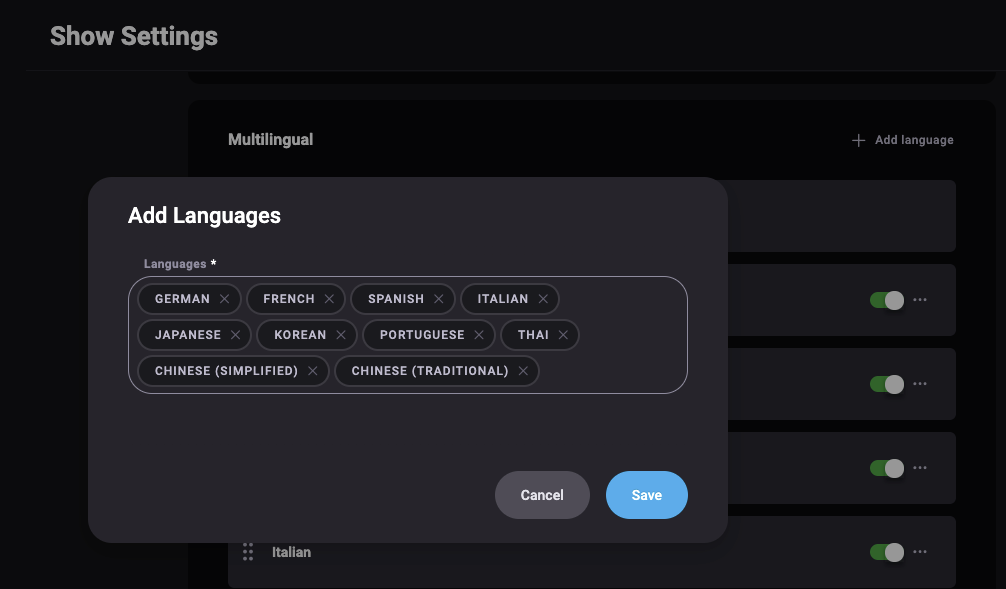 Attendees are able to click their avatar in the top right corner of the screen to select their preferred language.