Greenroom makes it easy to reset your broadcast in the rare chance something isn't working right.
If your broadcast is frozen, buffering, or otherwise not working, you may need to do a reset. In this article, we'll show you how to reset your broadcast.
Reset Broadcasting
From the Gear Icon > Streaming, Producers can use the "Reset Broadcasting" button. The Reset Broadcasting button is used to reset the server connection of a Greenroom to its cloud streaming destination. This is designed to be used in specific troubleshooting scenarios.
Check out our article on troubleshooting broadcast failures for more information on proper troubleshooting.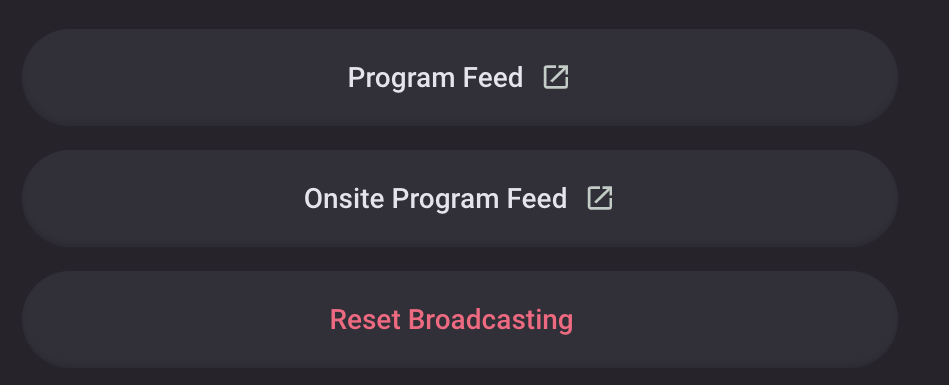 Upon clicking the Reset Broadcasting button, a pop-up window appears confirming the desired action of resetting the broadcast, as shown below. The message will also indicate that this process could take up to 5 minutes, and that this process should only be done once.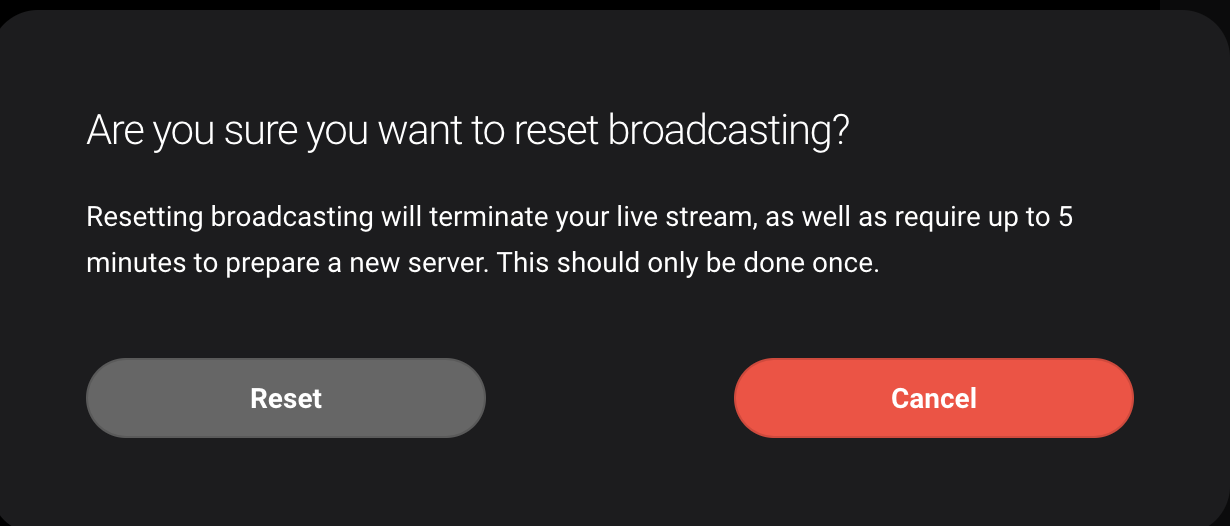 Once "Reset" is clicked, the Greenroom will start showing the green "Getting Ready" button as it attempts a reconnection to the server. This is the same type of behavior seen upon joining a Greenroom. Within a few minutes, the button should turn from blue to red, and update to read "Stream".