Grant presenters access to test and utilize the Greenroom tools that will set them up for success at showtime.
Greenroom Producers can send out email invites to their presenters to let them know how to enter the Greenroom on the day of the show, and also to invite them to rehearsals or tech checks. In this article, we'll explain what Greenroom email invites are all about, how to send an email invite specifically for rehearsal or tech checks, and how to turn on automatic emails (or turn off, for manual invites).
Email Invites
When a Producer is in a Greenroom, they can click on the icon of the person with the "+" sign in the top right corner, to open up the "Invite Users" list. The Producer can then enter the email of the presenter they want to invite, and then click enter or "Send Invite", to put them on the invite users list.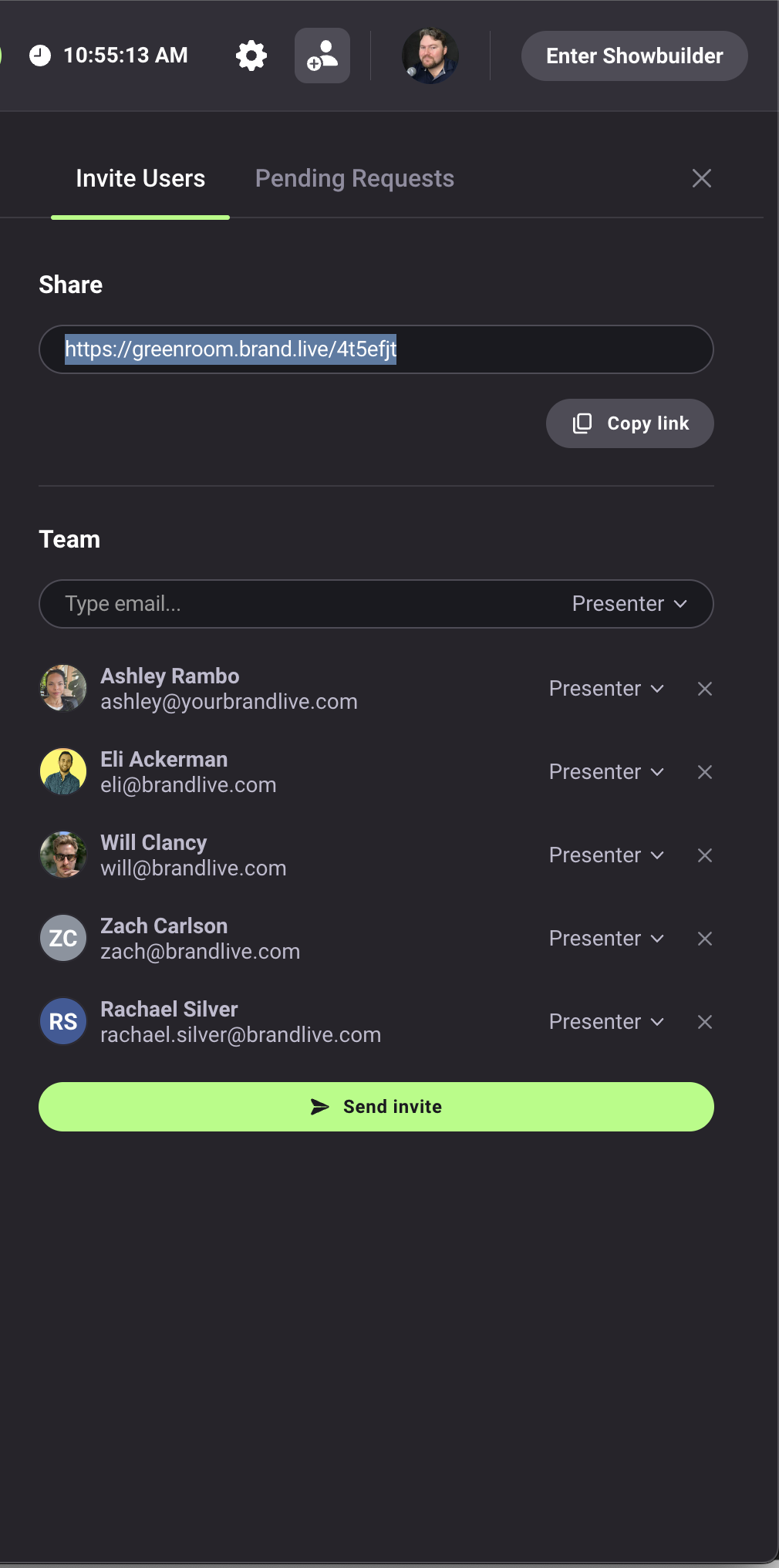 Copying the Presenter link within the invite users list can also get your Presenter into the Greenroom, if that Presenter as already accessed the Greenroom and their email is listed under "Team."
You can also invite presenters from the landing page of a Greenroom within the Producer Dashboard, before joining the Greenroom.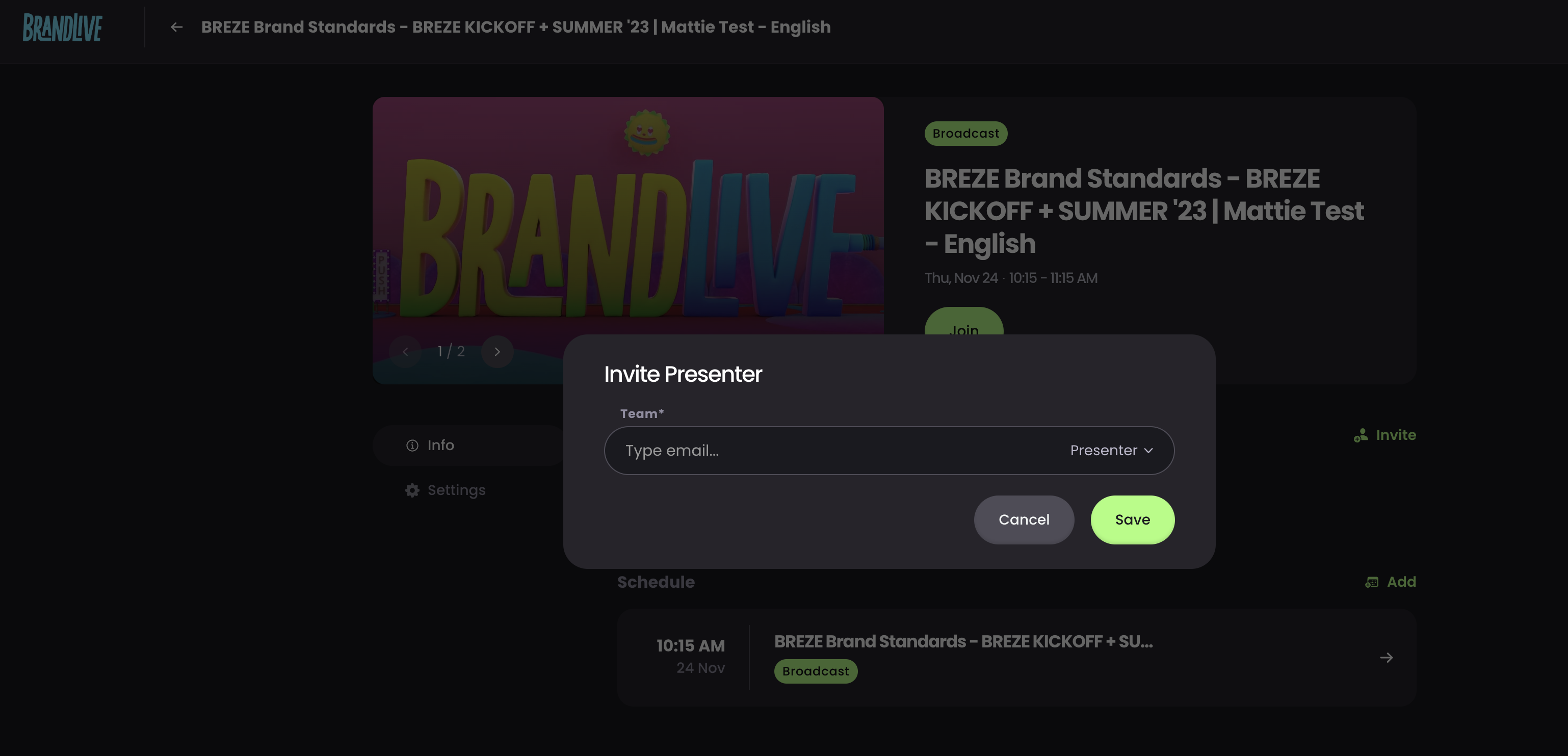 Presenter and Viewer Experience
When a Greenroom Presenter or Viewer is invited to a Greenroom by the Producer, they get sent an auto-generated email invite, giving them the opportunity to join that Greenroom from a button in the email. This initial email is what presenters will reference when entering the Greenroom for the first time, and when it comes time to enter the Greenroom for the main virtual event.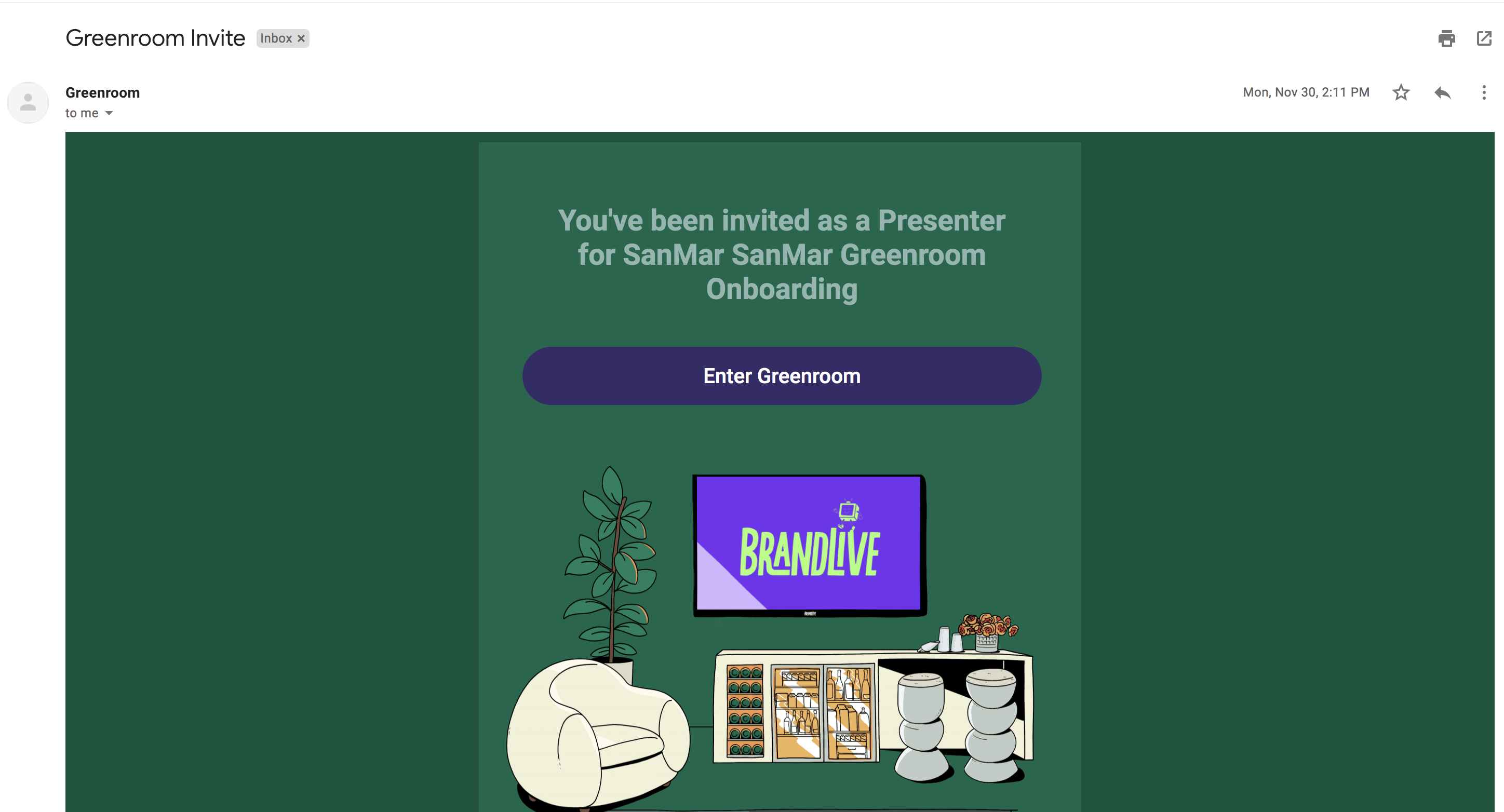 Clicking "Enter Greenroom" will have the presenter go through a 3-step process:
1. Confirming Profile information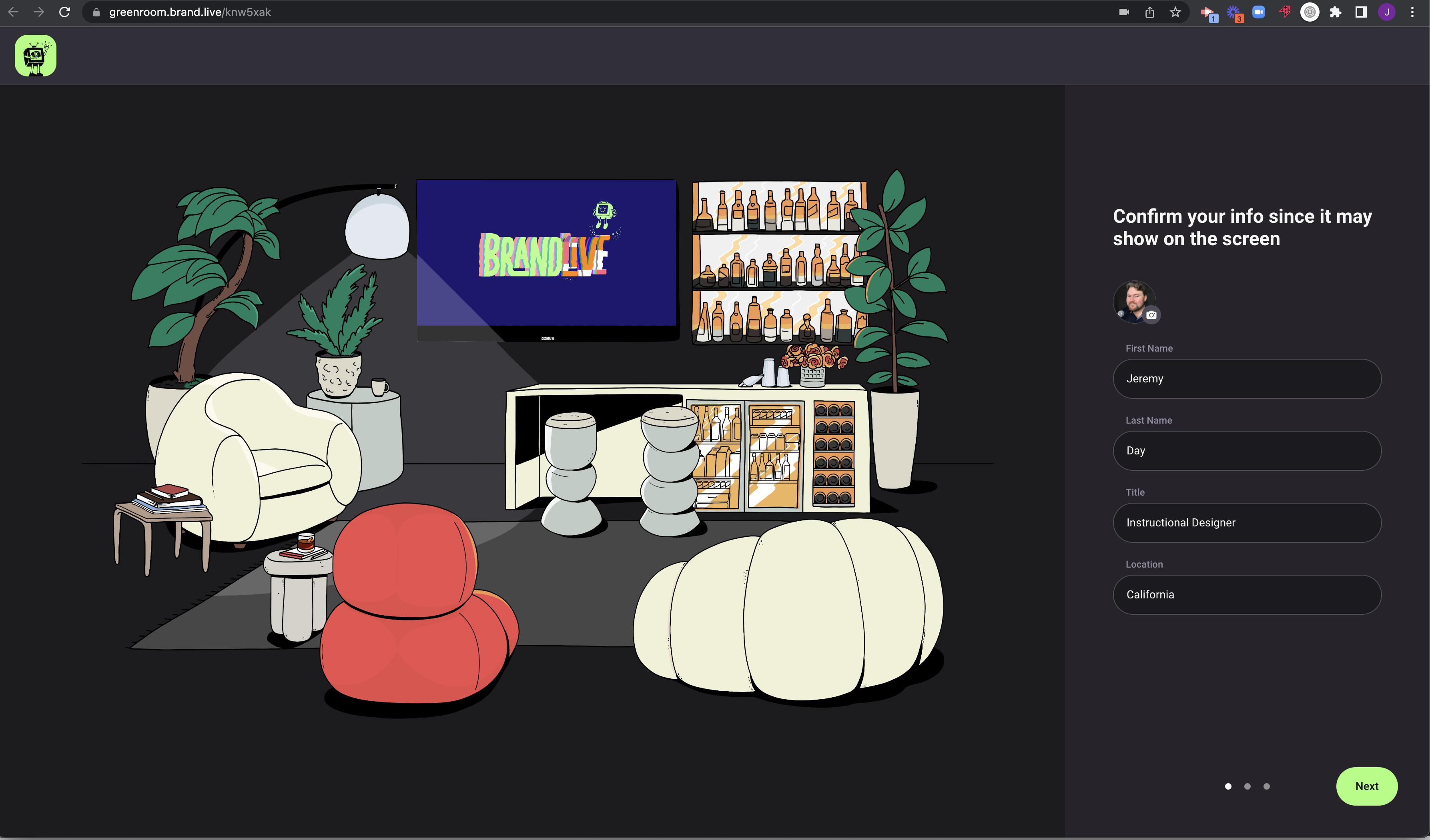 2. Check their video and audio source being used
(Viewers will not go through Steps 2 & 3)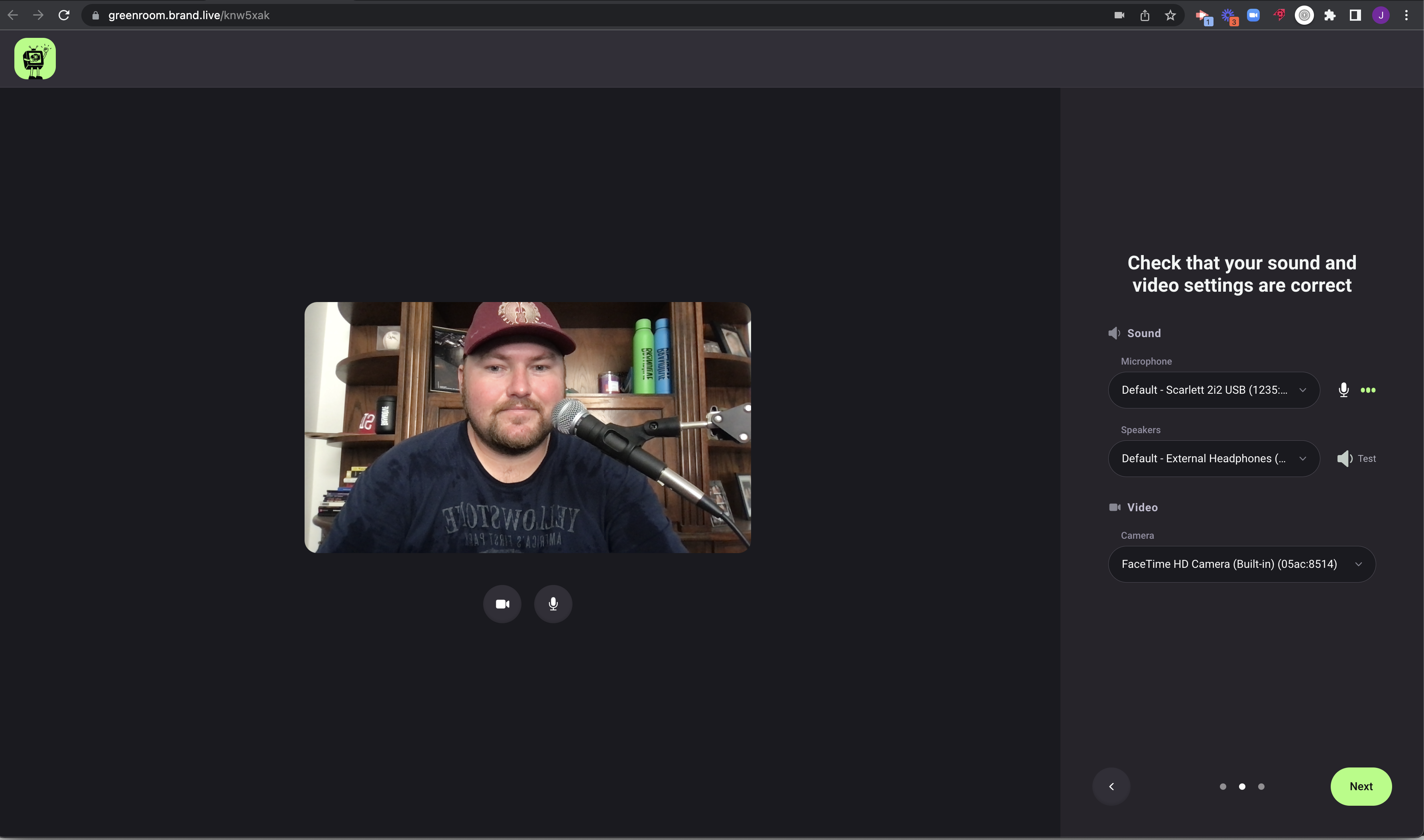 3. Video Transfer Speed test (to ensure connection quality)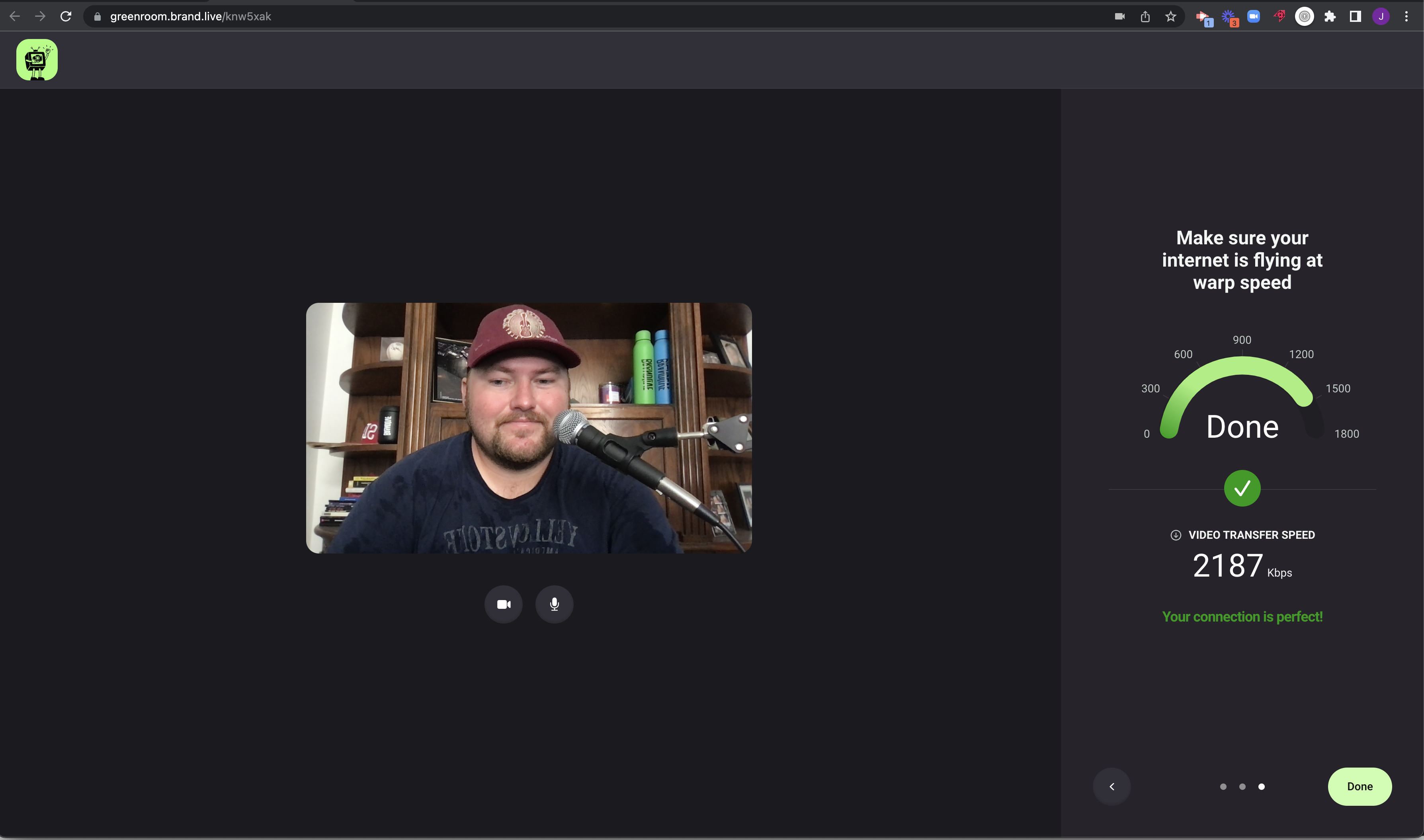 After Step 3, the speed test will conclude, show the quality of connection, then show a green "Done" button, that the presenter can click to enter the greenroom they were invited to. For more information on the differences between a Greenroom Presenter and Viewer invite, click here.
NOTE: Greenroom Producers can also send presenters a direct presenter link (once presenter is added to the Invite Users list), so they can go through steps 1-3 without opening an email.
Email Invites for Rehearsal or Tech Checks
The Greenroom Producer can also invite the list of Greenroom Presenters to a rehearsal, tech check, recording, or additional broadcast. This can be set up by clicking Gear Icon > Info > Add Session.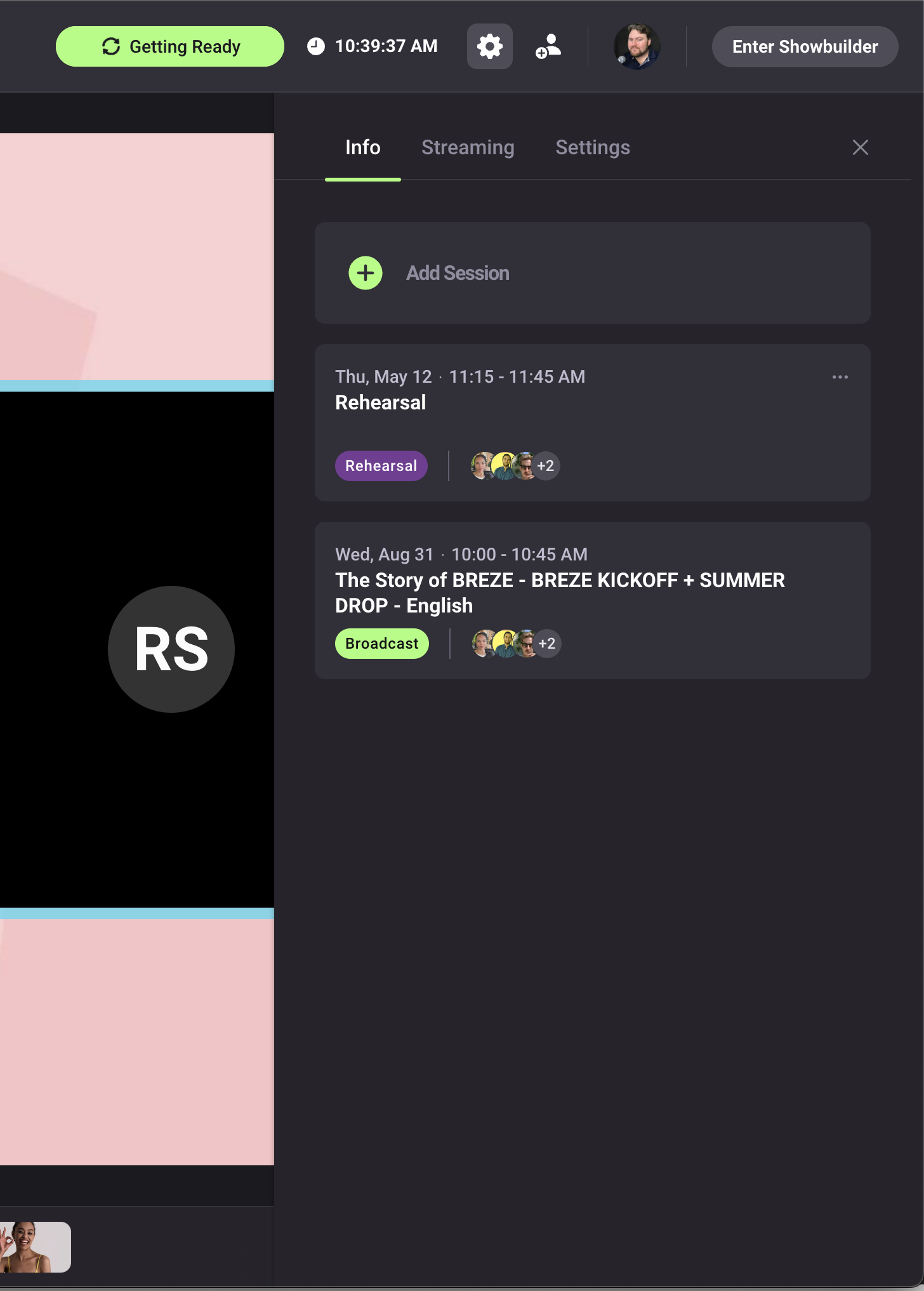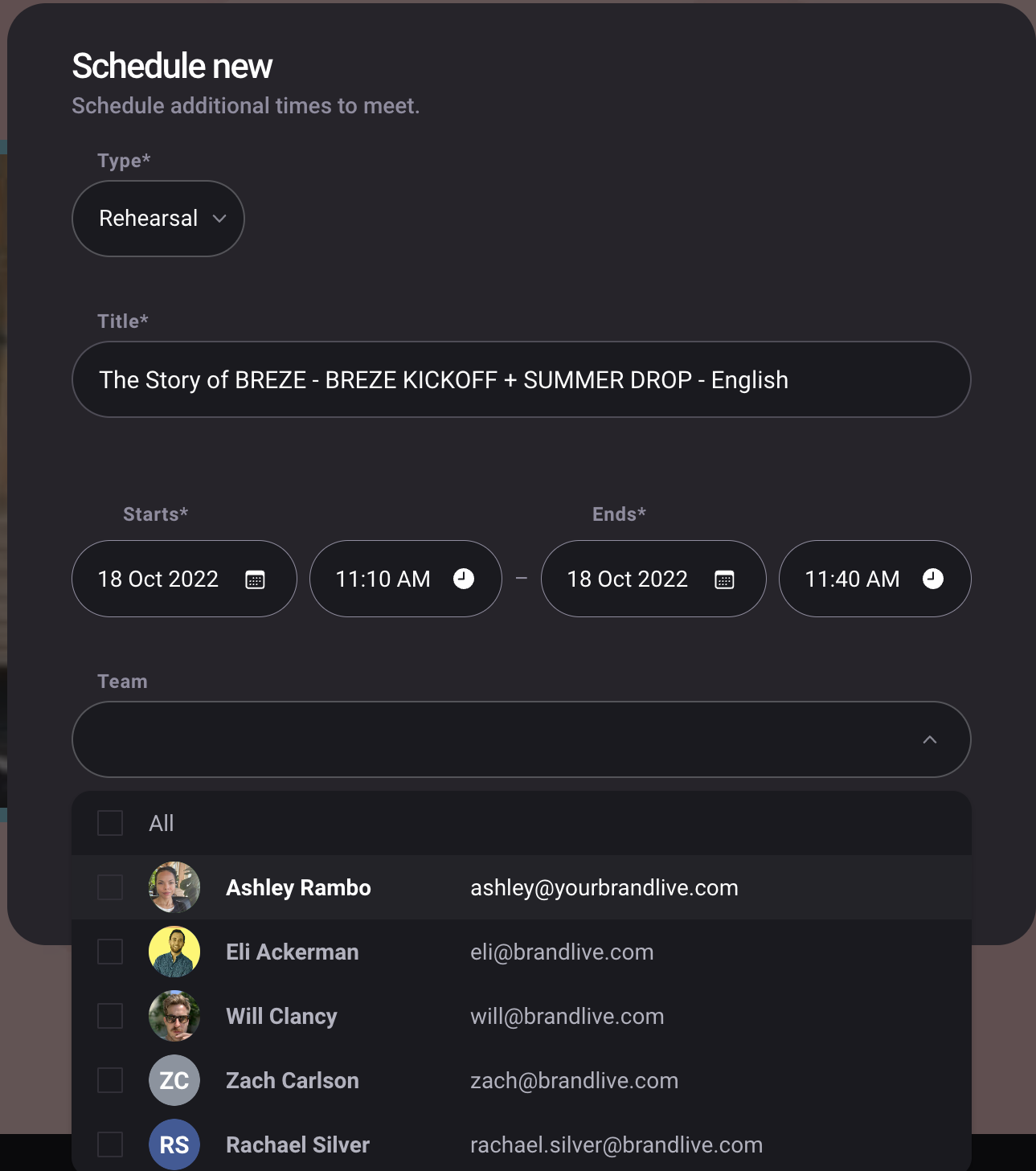 Creating a rehearsal, tech check, or Recording for a set date and time will not only send an additional invite to the selected Presenters, but will also send them a calendar invite that can be reflected on their email or calendar application.
Automatic Invites
Within Gear Icon > Greenroom Settings, there is a tab for email invites, which can be turned ON or OFF. When you first enter a Greenroom it is defaulted to ON; this means the Greenroom will automatically send email invites.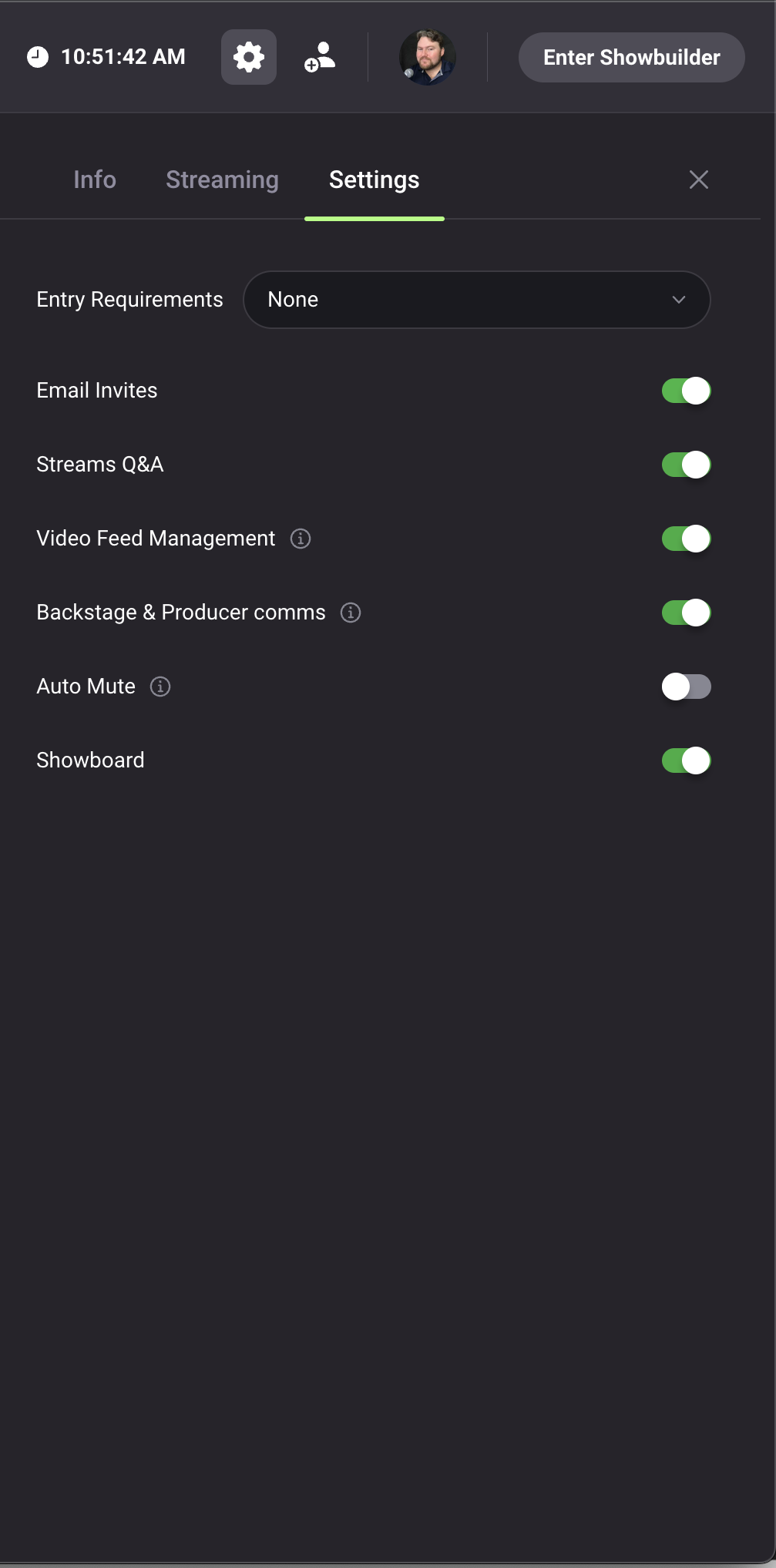 Manual Invites
When you turn the Email Invites tab OFF, it will prevent automatic Greenroom emails to be sent to your presenters when inviting them to a Greenroom, or for a rehearsal, tech check, recording, or broadcast. This allows Greenroom Producers to create customized invites for their Presenters through their own email platforms, where they can then reference the original, specific Greenroom Presenter link to their invitees.
NOTE: Each presenter's email address must still be added to the Greenroom even if they're going to use the shared link to join. Not adding their email address will lead them to not being able to enter the Greenroom.