Greenroom makes presenter access easy by automatically sending email invites.
Greenroom offers the options for Producers to send email invites out to their attendees. In this article, we'll run through the options within the email invites toggle.
Email Invites Toggle
Within Gear Icon > Settings, there is a toggle for Email Invites, which can be turned on or off.
When you first enter a Greenroom it is defaulted to on, meaning the Greenroom will automatically send email invites to your Presenters when you enter their email in the invite user list, or when you create a rehearsal or tech check session.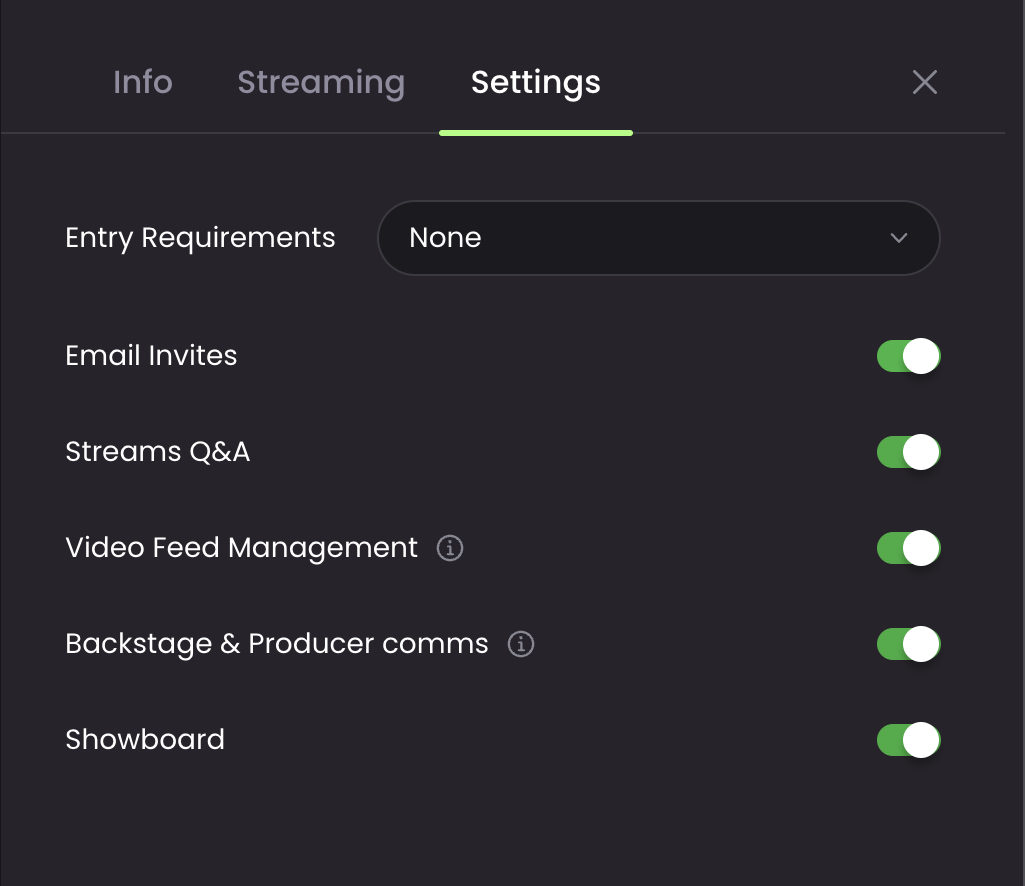 When you turn the email invites toggle off, it will prevent automatic Greenroom emails from being sent to your presenters when inviting them to a Greenroom Broadcast, Rehearsal, Recording, or Tech Check. This allows Greenroom Producers to create customized invites for their presenters through their own email platforms, where they can then reference the specific Greenroom presenter link to their invitees.
NOTE: Each presenter's email address must still be added to the Greenroom even if they're going to use the shared link to join. Not adding their email address will lead to them not being able to enter the Greenroom.