Video Tutorial
How to Stream
Greenroom's built in RTMP functionality allows you to stream directly to your associated event page.
Your streaming status is displayed in a colored pill at the top of the page, to the left of the clock. You'll also notice a small button next to the RTMP element that will navigate your sidebar to the Streaming settings panel for further configuration.

Stream Settings
Streaming in Greenroom is plug and play, with little configuration needed. When navigating to the "Streaming" panel, you'll have two configurable options.
A toggle to turn streaming on or off.
Output quality. By default, Greenroom is set to 720p with the ability to toggle down to 480p or up to 1080p.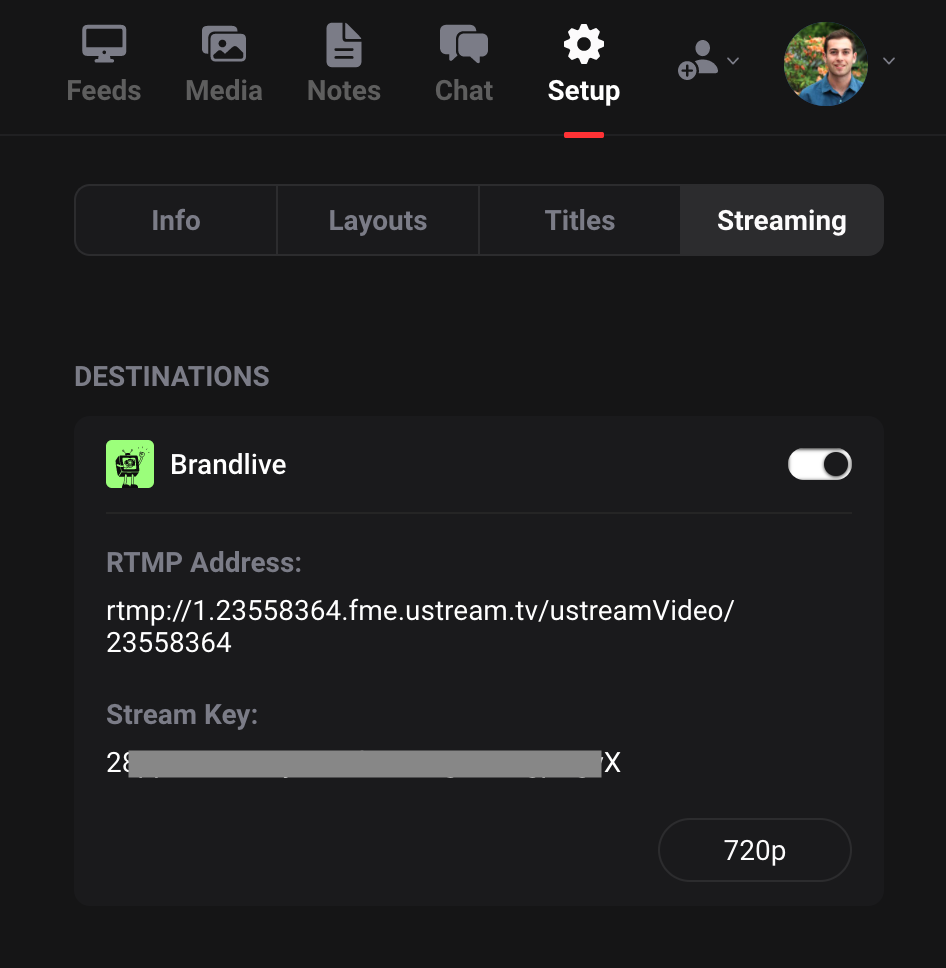 How to Stream
Greenroom's RTMP Streaming is designed to operate based off of your scheduled event's time.
Streaming becomes available by hovering over your green indicator to the event.

Upon the Producers entry into the Greenroom, the room will prepare itself for streaming, saying "getting ready"

After the streaming tool has loaded, you'll see "Go Live" in Red, which you can then click on to start streaming.

Wait patiently until you see your status indicator change to "Live"
Congratulations! You are now live streaming to your event page. Feel free to Check your event page and see your content broadcasting. Keep in mind there may be a delay of ~30 seconds.
Terminating Stream
At the conclusion of your show, hovering over the "Live" indicator will give you the option the end your stream.

The stream will also terminate if no producer is in the room for 3+ minutes.