Follow these simple troubleshooting steps to take the guesswork out of getting presenters in to Greenroom.
If you're having trouble accessing a Greenroom, there are some things you can do to troubleshoot this issue. In this article, we'll show you what these steps are.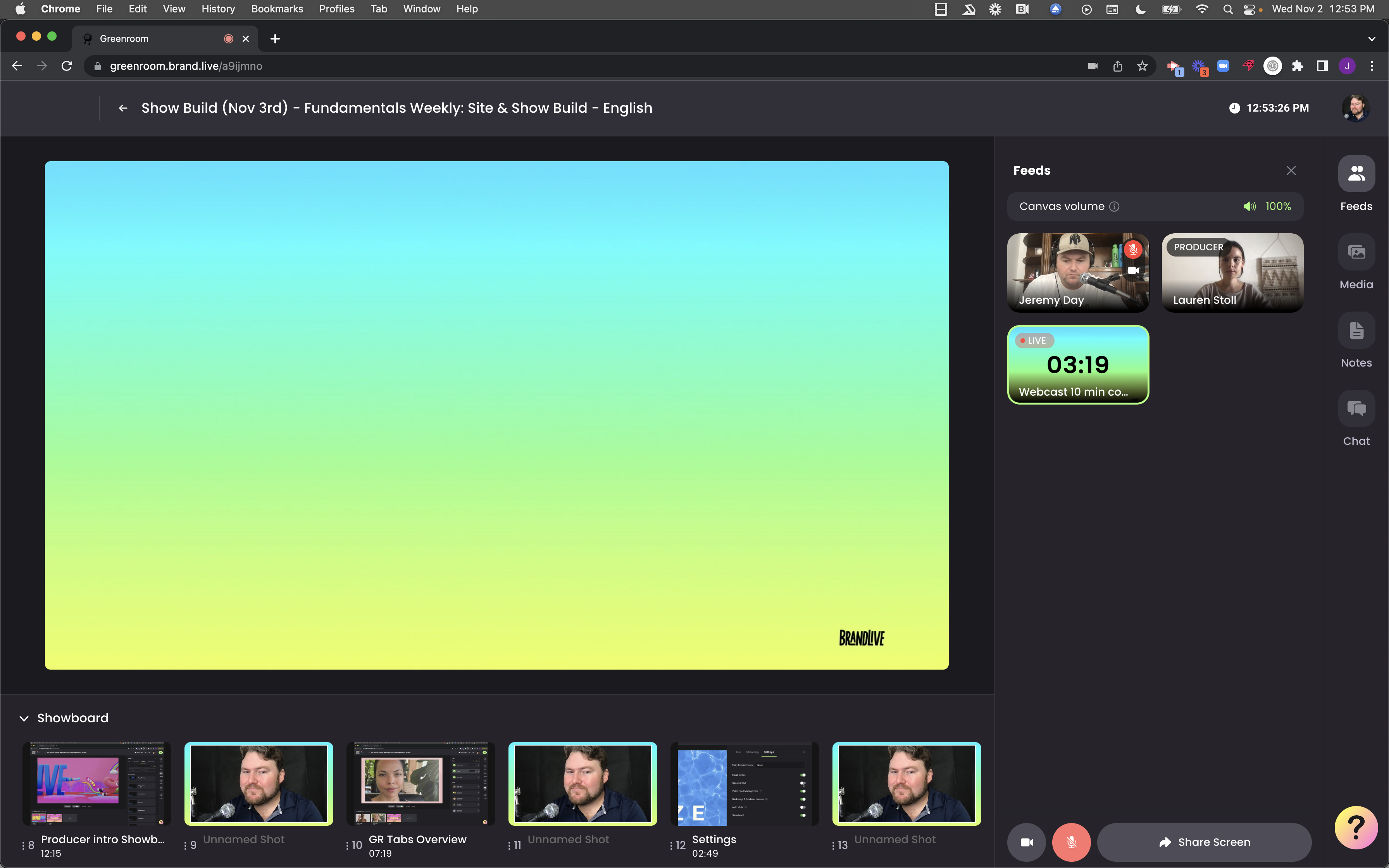 Connectivity Troubleshooting
If you're having trouble accessing a Greenroom, below is a list of actions to take that will help get you up and running.
Log off your VPN if you/your company has one.
Close all unnecessary programs and reboot your computer.
It's best practice to minimize the amount of browser tabs open.
Ad blockers can interfere with Greenroom. Be sure to turn off ad blockers
Make sure you have enabled your camera and mic through your operating system (For more information, click here)
Check your Chrome or Microsoft Edge browser settings to make sure you're allowing access to greenroom.brand.live
If you're accessing the Greenroom as a presenter, you have the option of joining the Greenroom through the Brandlive Greenroom iOS app. For more information on the presenter app, click here.
If your personal or corporate network implements a firewall, please ensure that the following endpoints are not being blocked. You will likely need to work with your company's IT team if you are being blocked on your corporate network.

*.greenroom.tv
*.brandlive.com
*.brnd.live
*.brand.live
*.tokbox.com
*.opentok.com
brandlive-upload.s3-us-west-2.amazonaws.com
fonts.gstatic.com
All traffic is on https and wss (websockets) on port 443.