Gather and inform all event collaborators on the behind-the-scenes motions that keep participants confidently on track.
As a producer, you can invite guests into the Greenroom under two permission levels – Presenter and Viewer. In this article, we'll show you how to invite guests, plus what the two permission levels mean.
How to Invite a Presenter or Viewer
To invite a Presenter or Viewer:
Click on the image to the right of the Gear Icon, which shows a person with a plus sign attached to them. You'll then get a dropdown with two tabs.

2. Click the Invite Users tab to display the field where you can enter that users email, then click enter or "Send Invite", to put them on the invite users list.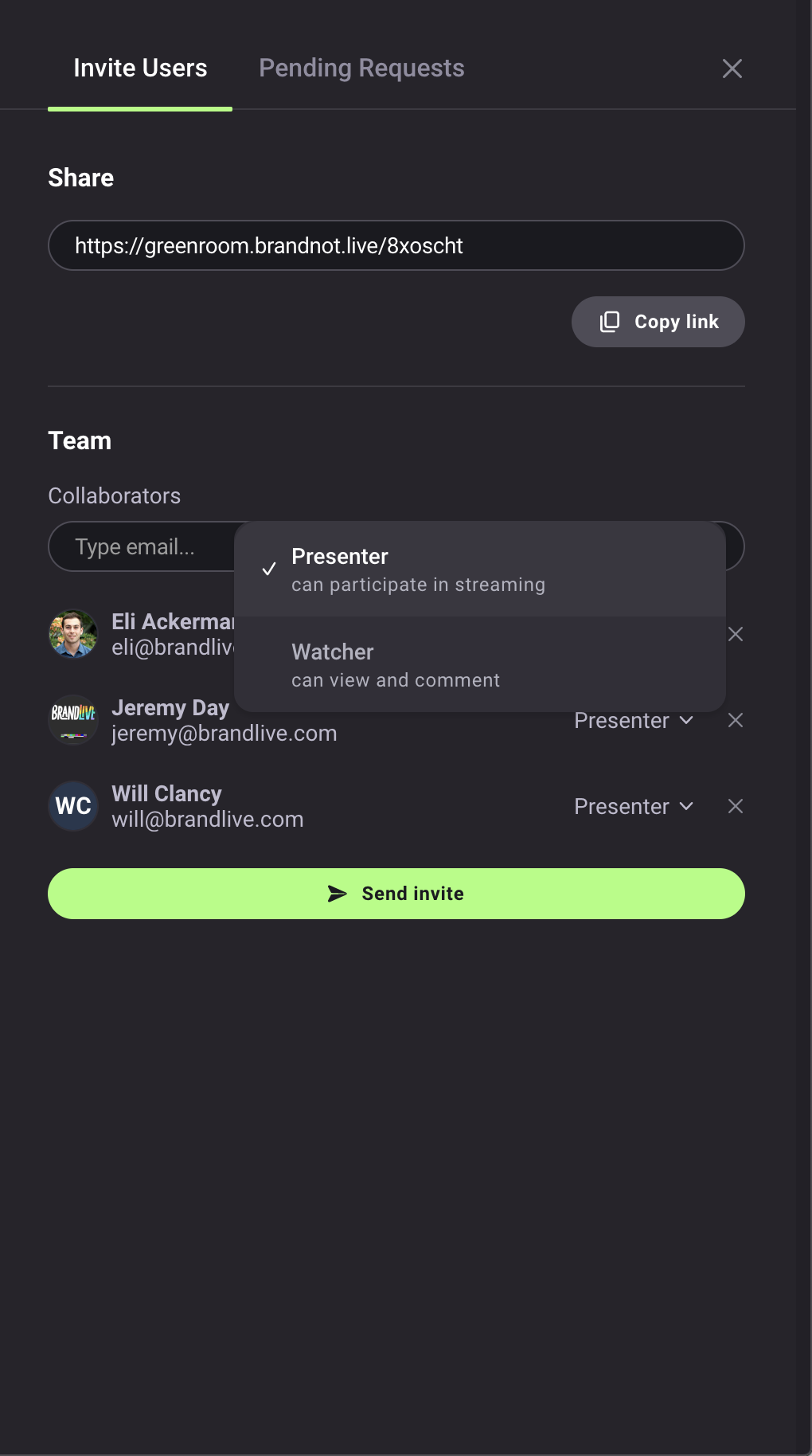 You can also invite presenters from the Feeds Tab, and the landing page of a Greenroom within the Producer Dashboard, before joining the Greenroom.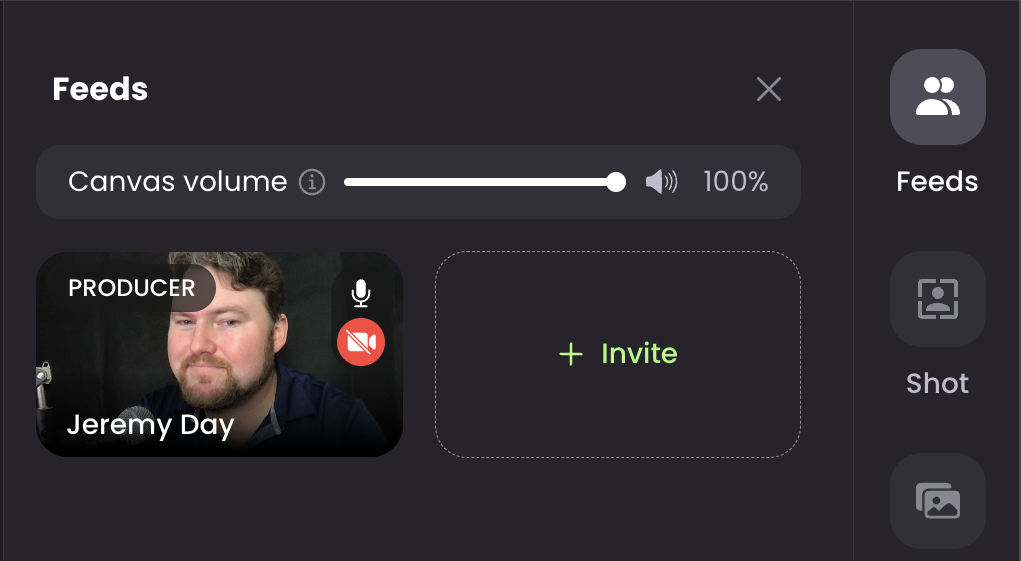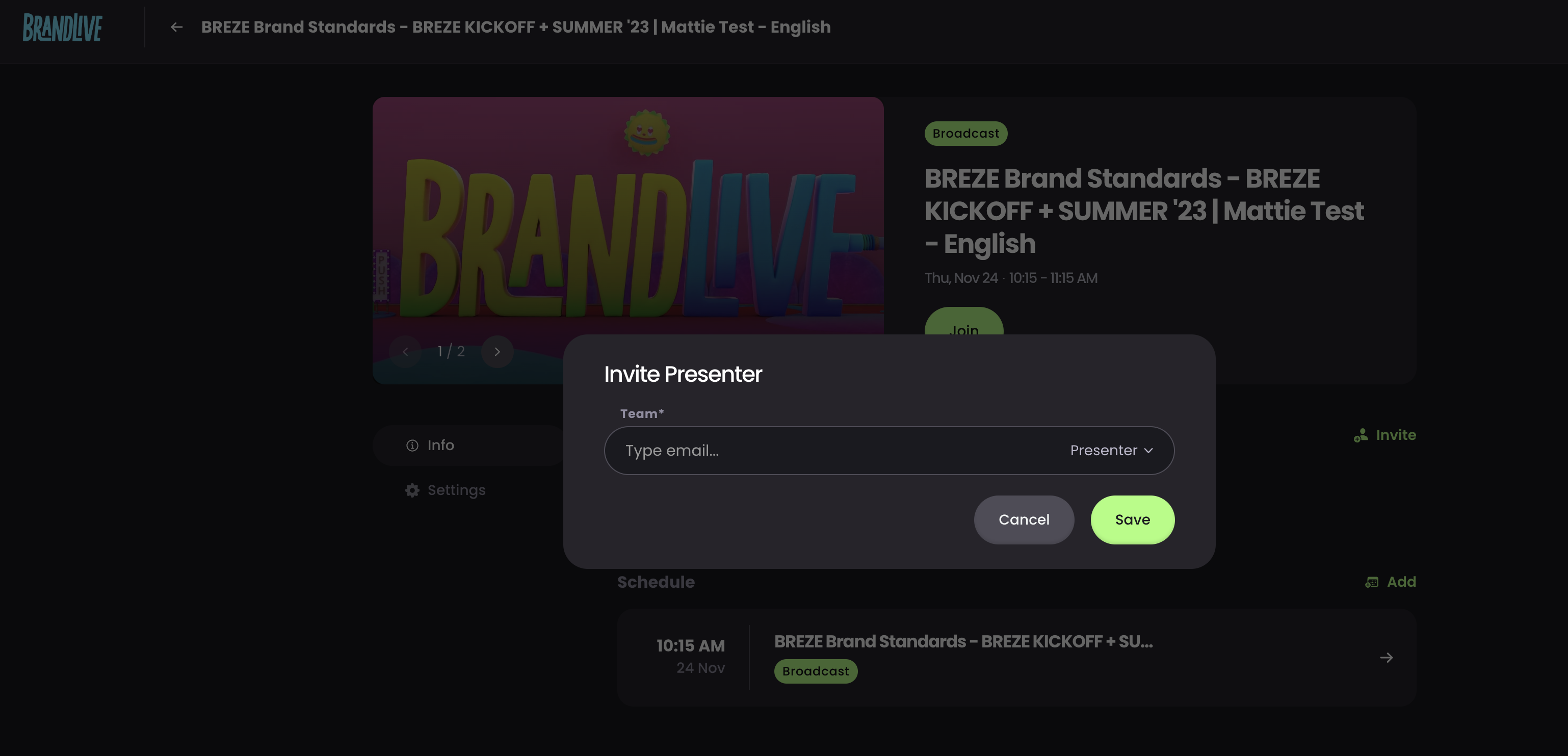 Permission Levels
When inviting guests into the Greenroom, you'll have the choice of adding them with two different permission levels.
Presenter Mode
Presenter invites should be reserved for those that will be on camera. Keeping this mode exclusive to actual presenters will optimize the greenroom experience.
Viewer Mode
Viewer mode allows individuals involved in the production to be backstage during a rehearsal or show, but without a camera feed. A viewer has access to all the functionality of a presenter including notes, chat and media uploading.
Remember: The Presenter or Viewer that's invited must use the same email they were invited with for creating their Greenroom Profile, otherwise the Greenroom won't recognize them and won't allow entry.