Greenroom gives you control of the audio so your audience only hears what you want them to while producers and presenters collaborate backstage.
As a Producer in Greenroom, you have the ability to control your own microphone, the mics of all Presenters within Greenroom, and the canvas audio level. In this article, we'll show you how to control your microphone, mute yourself or Presenters, and touch upon backstage and Producer comms controls.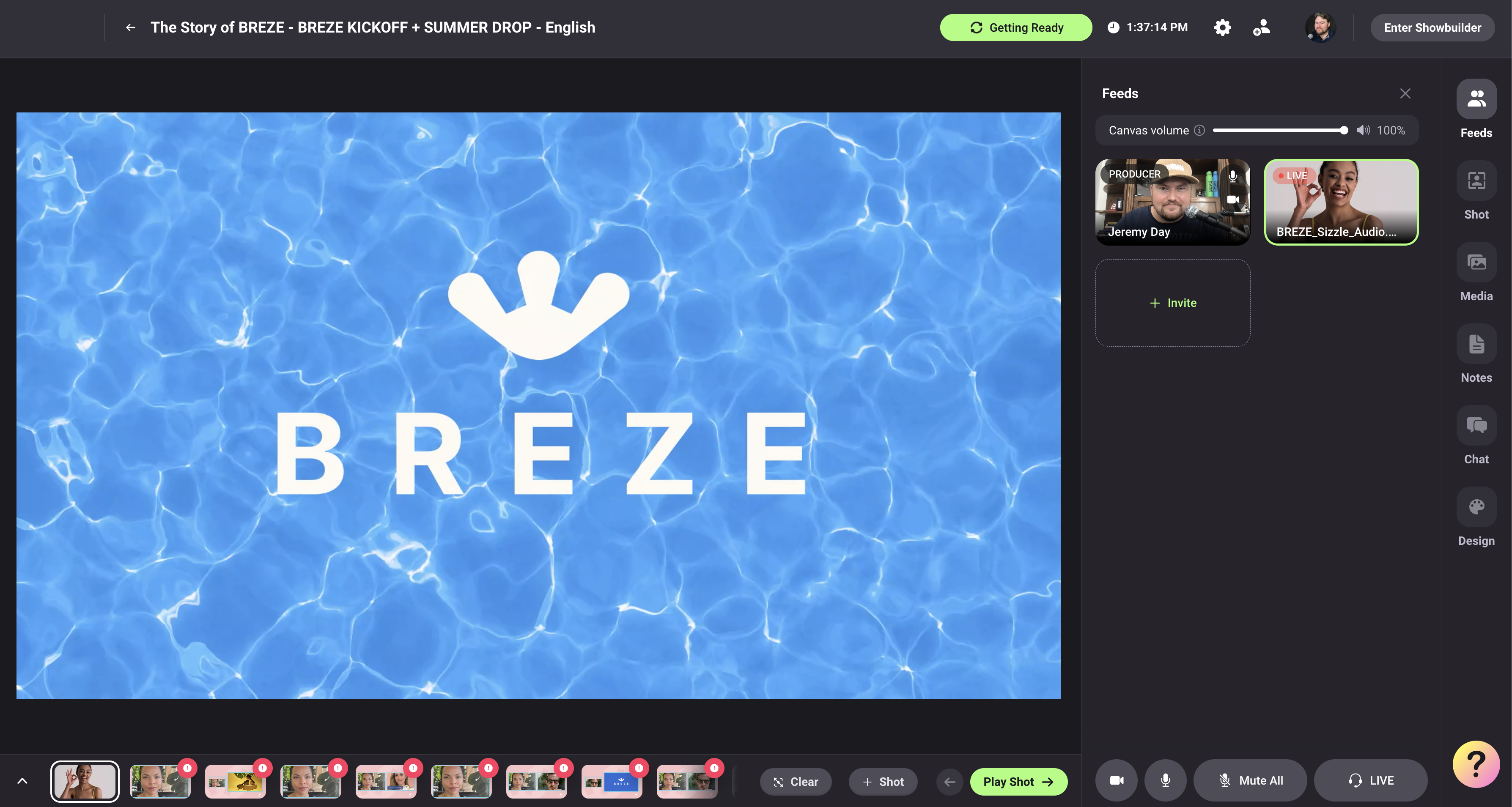 Controlling Your Microphone
Under Avatar > Video settings, you can control your own mic and select which microphone to use (i.e. computer's internal mic or an external USB mic), and you can select your speaker source (i.e. computer's speakers or headphones).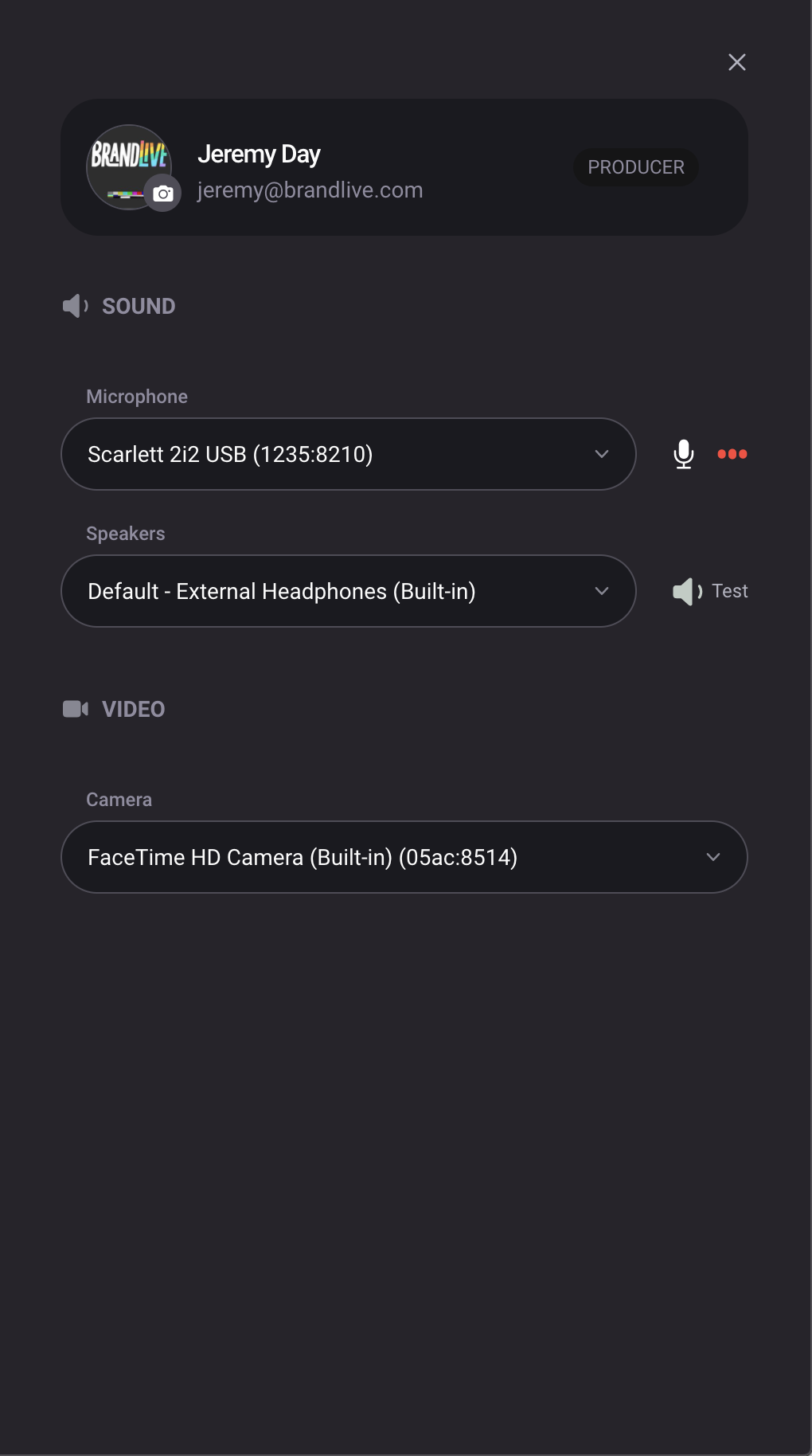 Muting Yourself or Presenters
A Producer has the ability to mute oneself as well as other Presenters whenever it's required. To do so, you'll use the mic icon that is visible on your thumbnail and/or the Presenters thumbnails when they're active within the Feeds tab.
Backstage and Producer Comms
When the Greenroom has gone live, all audio that's spoken within the Greenroom canvas will be live on the event page.
When first entering Greenroom, the Backstage and Producer comms feature will be turned on, preventing any backstage audio from bleeding into the canvas.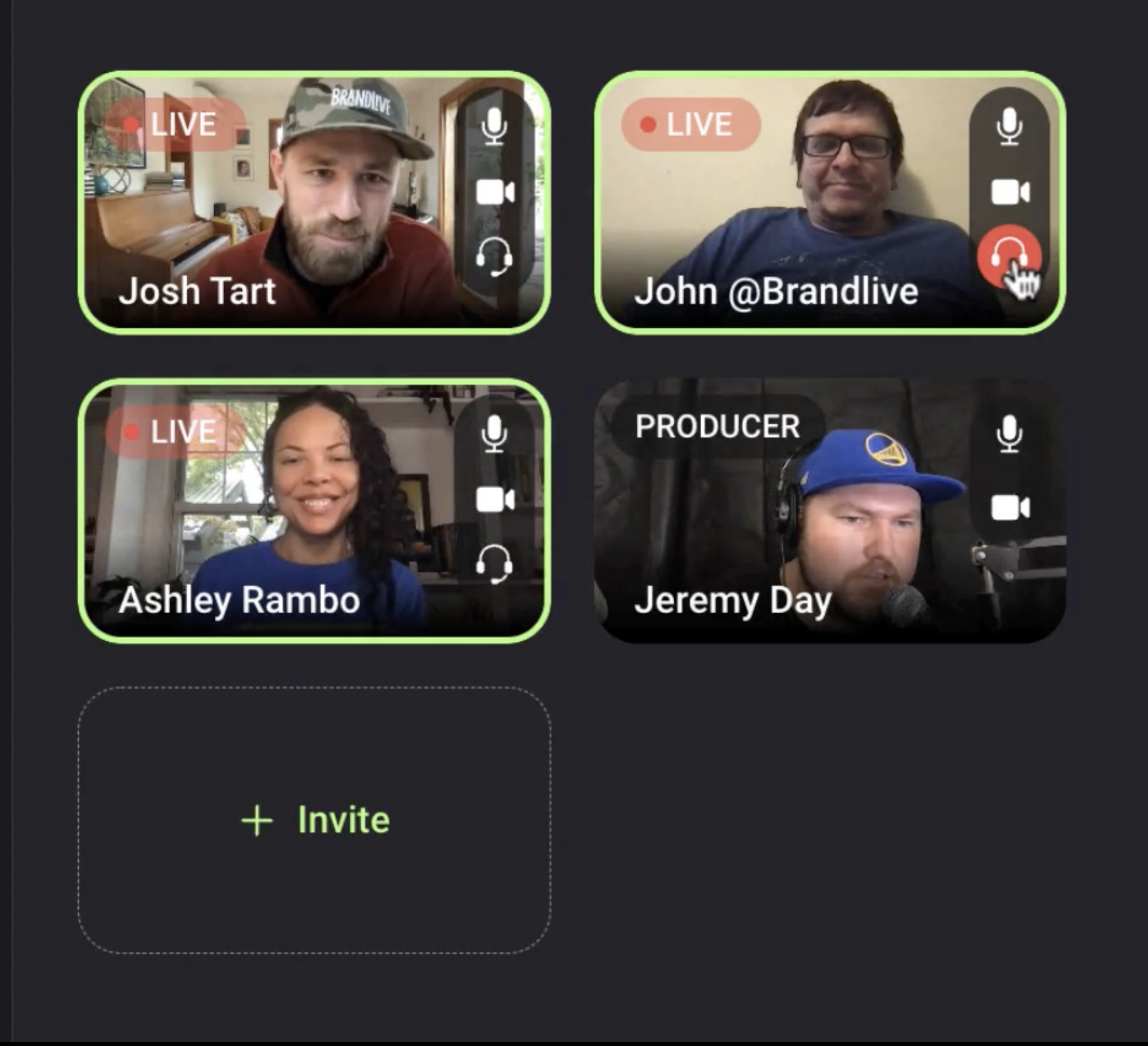 If Backstage and Producer comms is turned off, all Greenroom audio will be active (aka hot). This includes someone that might not be on the canvas, but has their mic unmuted. Thus, if you or the Presenter are speaking when unmuted, even if not live in the canvas, the audio will still come through on the stream.
Producers can also set the volume of the media or presenters on the canvas for those backstage through the Canvas Volume Control feature. This does not affect the volume of the stream to the audience destination.

Check out our article on backstage and Producer comms for more info.