Where you'll be controlling user based video and audio settings and general profile information
Clicking the Avatar circle in the top right corner of the Greenroom gives you access to
- Editing your profile information (This info is used for title cards)
- Video Settings (Change your audio & camera sources)
- All Notes (Access notes across greenrooms)
- Switch Greenroom (Head back to home view)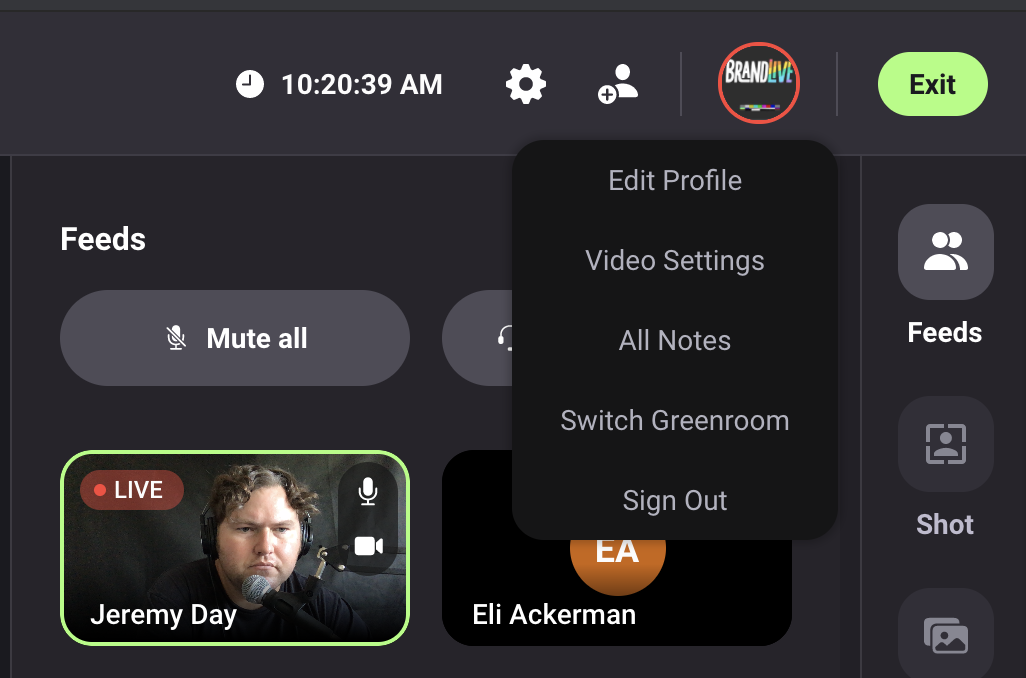 Edit Profile
Under "Edit Profile, You're able to update your name, Title, Location as well as an avatar image.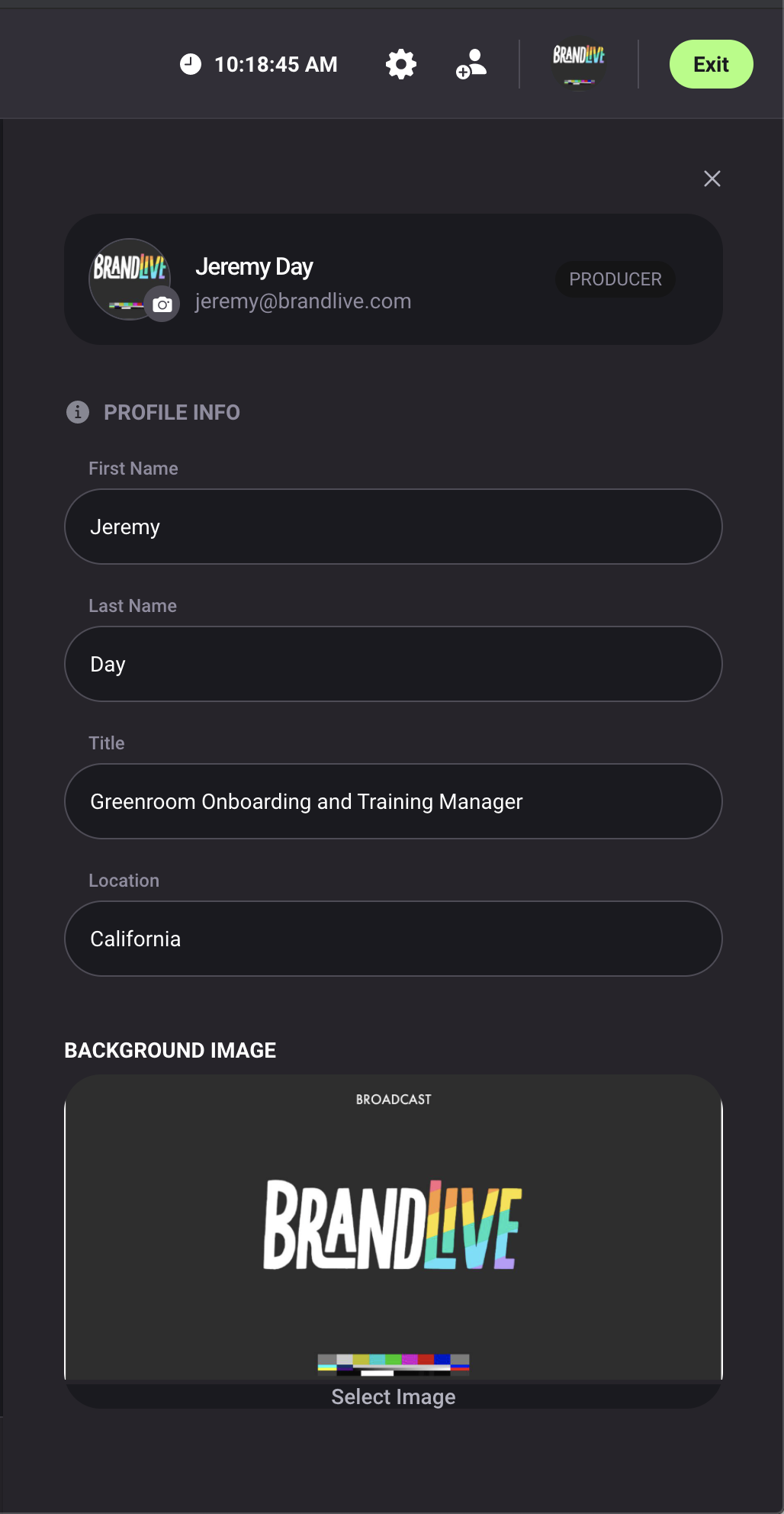 These fields are especially important if you're using title cards in your broadcast, as it's possible for these fields to display during the broadcast.

Video Settings Tab
The Video Settings tab allows you to adjust your own Microphone, Video Cam, and Speaker sources. This becomes particularly handy if you've got an external camera or microphone you'll be using to broadcast with.
Make sure you're familiar with this space to help guide presenters if they have trouble correctly sourcing which camera and microphone they'll be presenting with.
There is a small microphone graphic to the right of the microphone selection field, with three red dots. these red dots will move in relation to how much audio is coming through, which can give you an indication of whether or not the correct mic is selected.
The small "Test" text with a small speaker icon can be clicked to play a sample sound. This will help you determine whether or not you have the correct speaker selected.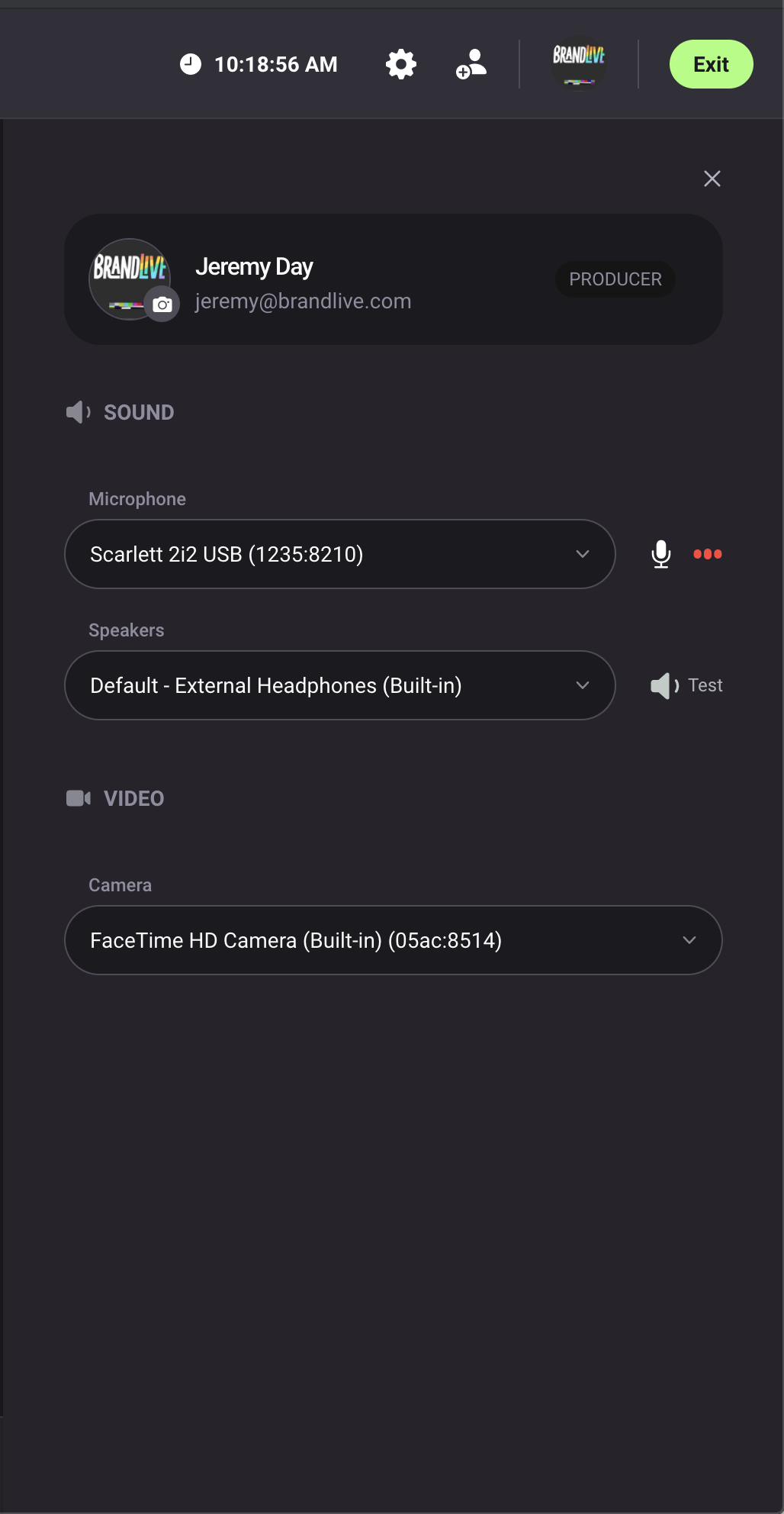 Switch Greenroom
Takes you back to the home view, to browse events and greenrooms.
Sign out
Take you back to the login screen. This can be used if you're on a shared computer.