Using the notes feature as a presenter
You're able to create your own notes, or view other notes that other presenters and producers have created and shared with you. This is a great place to include your talking points or additional information you don't want to forget.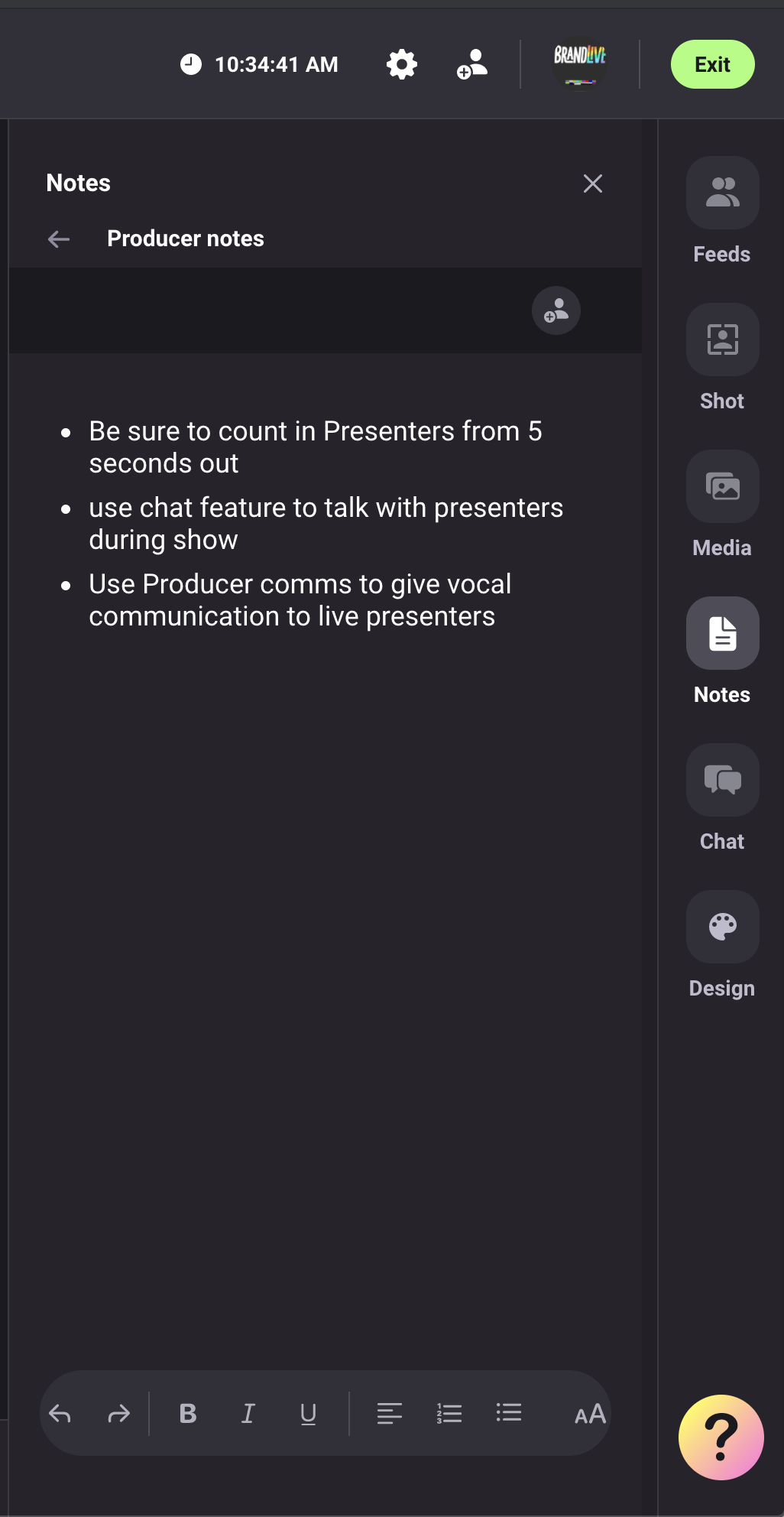 Within the notes tab, you'll see the "Best Practices" note which includes some general information on increasing greenroom performance, and overall presentation. The content of this note is attached below.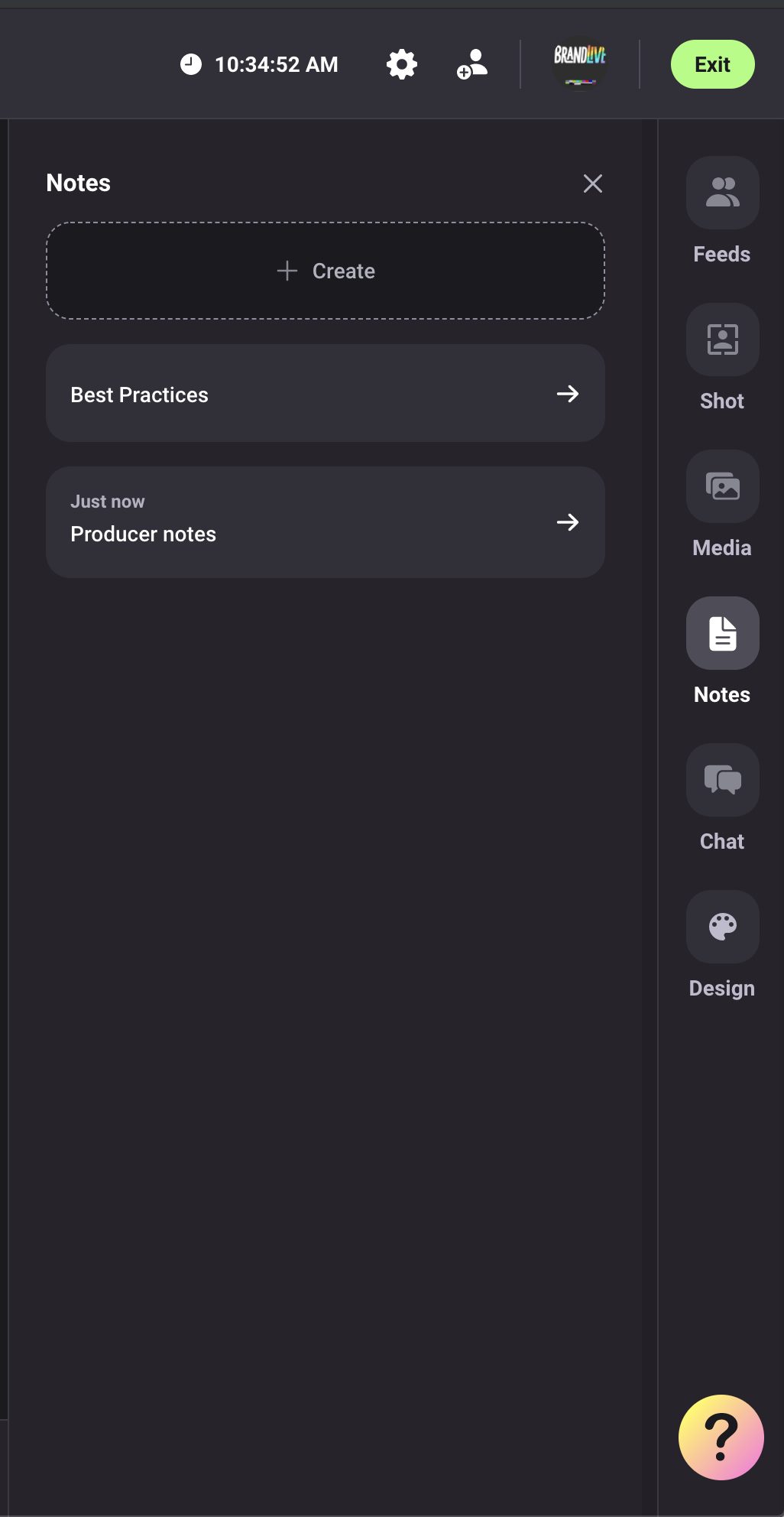 Greenroom: Best Practices
Welcome to the Greenroom - it's the place presenters can hang out prior to going LIVE on air. Unfortunately we don't have any popcorn or special drinks for you to enjoy while you wait.
Having a successful show is often about the little things. Here are few tips that will help make your show a smash hit.
PRIOR TO GOING LIVE:
Practice makes perfect
Please join rehearsals and testing sessions from the same device and internet network you will be using during the live show to ensure that everything is set up for success.
Be on time
Don't join the Greenroom right before the show starts.
Kill extra tabs
Please close all other browser tabs and application windows aside from the Greenroom. The Greenroom should be the only open tab in your browser.
Go high-speed
If possible, please plug your computer into the internet via ethernet or connect to a high-speed wifi internet connection.
Lighting matters
Make sure the lighting faces you and try to avoid any bright, dominant lights or objects behind you in your frame. Backlighting is not your friend.



ONCE IT'S YOUR TURN TO GO LIVE:
High energy from outset
The first 10 seconds sets the tone. Bring the energy to kick it off right.
Center yourself and look into the camera
Align your camera to center yourself in your frame, and sit in a comfortable position you'll be able to maintain.
Project your voice
Loud is often perceived as competent and confident. We can adjust audio levels down, but low volume and mumbling doesn't also translate well.
Remember to smile

Happy faces engage better and brighten your audience's day.