The Moderation interface allows you to monitor and manage the engagement's occurring during your session and is connected to Greenroom so you can send questions and comments directly to your presenters. In this article, we'll talk about how to access the moderation tools, what the options are, the various filters, and how to moderate submissions
Accessing Moderation
In the main dashboard, find the event you want to moderate and click on the "Details" arrow in the bottom, right corner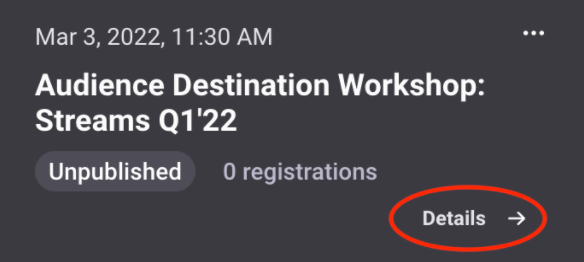 Then click on the "Moderate" button for the session you want to moderate
This brings you to the Moderation Page. The title of the Event is at the top, along with the session name and language with dropdown options.
Click on the session dropdown to jump to the moderation page for a different session under the event

Click on the language dropdown to select the language you want to moderate in (only languages applied to the session are available)
Moderation Options
Moderation options on the far left are as follows:

+ Add: This allows moderators to create and add a new announcement or send an engagement survey.
Settings: This allows the moderator to view or add blocked words from appearing in chat feed and view a list of banned users.
Profile: Allows moderators to set their display name and optionally upload a profile avatar. Moderator name will appear in bold in the chat feed. Note: Moderators must first register on the published event site for this option to appear.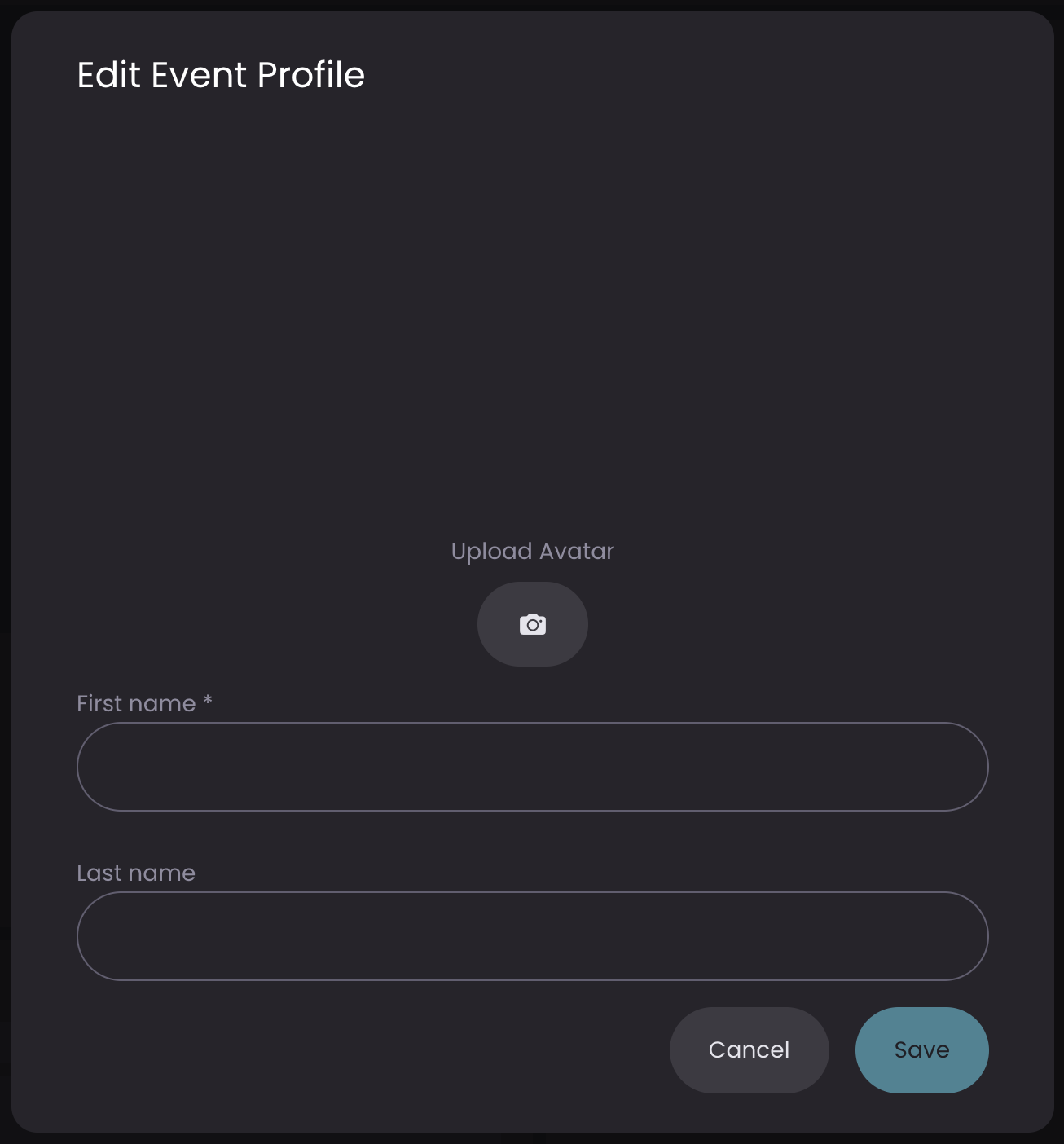 Moderation Filters
Video Stream: For sessions that are live broadcasts, this section provides a feed of the stream for moderators.
Stream Data: Stream data appears during live broadcasts and shows streams' health.
Questions: This brings in anything submitted under the "Questions" tab onto your session page
Chat: This brings in anything submitted on the chat feed. Moderators can respond in chat directly on the page by registering for the event on the published event site.
Send to Presenter: this column shows the submissions under the Questions Tab, or Chat to presenters in the session's Greenroom.
Deleted: This column represents questions and comments that were deleted from the Questions tab and Chat.


X Icon: Shows comments and questions that are declined when they require approval.
Trash Icon: Shows the comments and questions that have been deleted from audience/page view.
Arrow Icon: Click this to send the corresponding question/comment to Presenters in the Greenroom "Streams Q&A" chat so they can answer in real time.
Replay Arrow Icon: Allows moderator to respond to chat feed and questions tab submissions directly.

Chat Bubble with Slash: Bans a user. Banning a user hides all of the users chats, questions, and messages from the audience. However, the banned user will still see their comments, so they won't know they've been banned from engaging.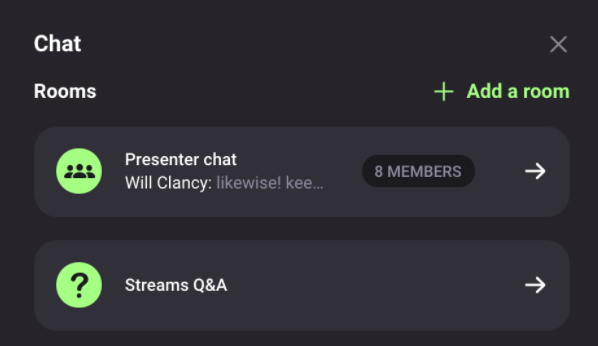 Moderating Submissions
If you want to approve submissions before they appear on the page, you can find these options on the session level, under the session "Settings" tab. Toggle these on if you want to approve submission for questions or chat.