The Program feed allows greenroom producers to have a separate browser tab open of the Greenroom Canvas. This view of the canvas is full screen within its tab, and passes through all Greenroom audio that's coming from the canvas alone when Backstage and Producer Comms is turned on. This viewing option is found within Setup > Streaming.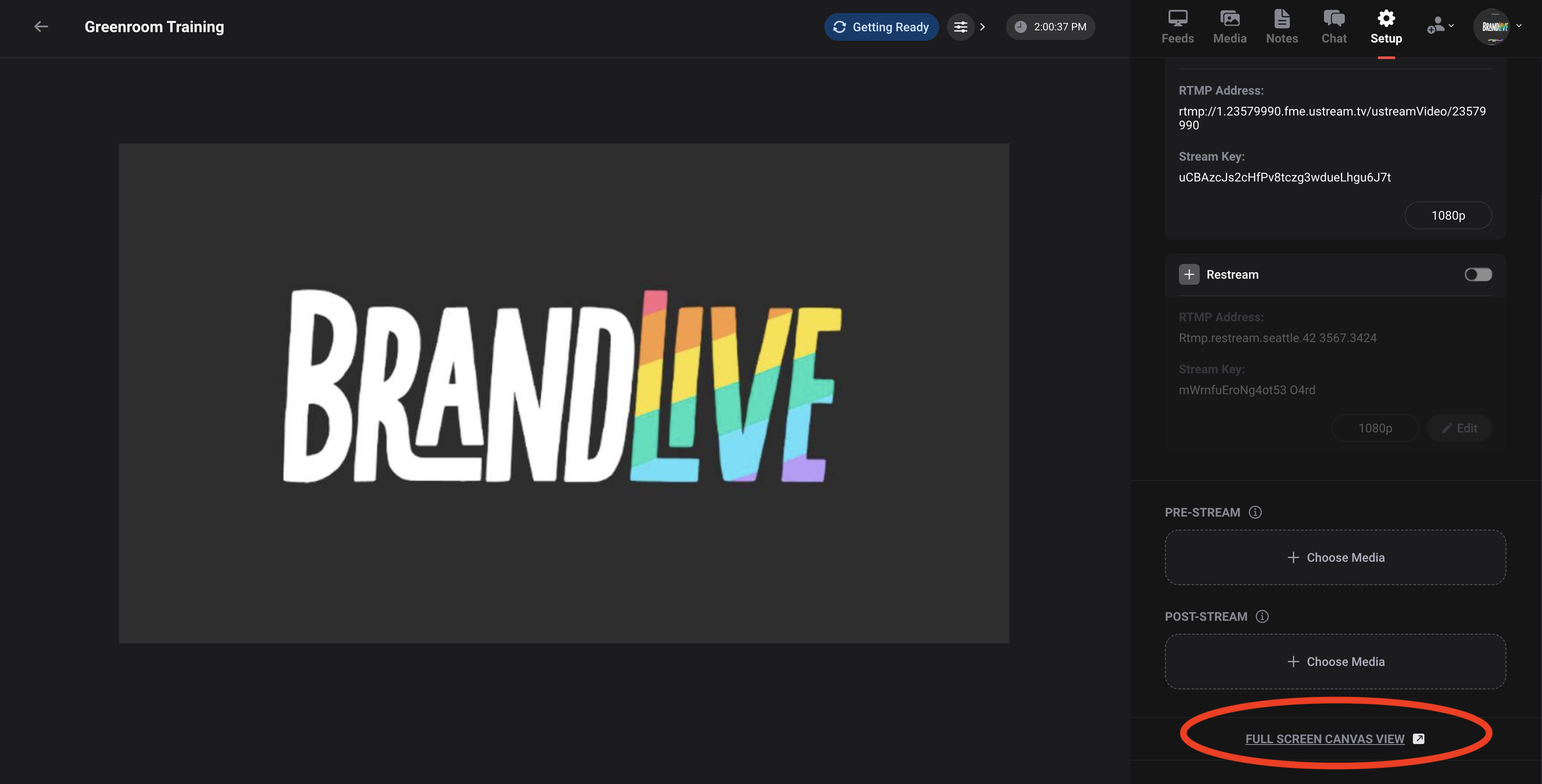 When you click this link to open the program feed, it will open as a new tab within the browser you're using (Chrome, Firefox). The tab will open a full screen view of whatever is being displayed in the canvas. If you have yourself as a feed within the canvas, you'll be able to see and hear yourself, which might also prompt two audio sources of the same Greenroom Canvas source to be coming through your speakers. For utilizing this view, it's ideal to have it displayed on an extended monitor connected to your computer, or to host it on a completely separate computer from your Greenroom computer.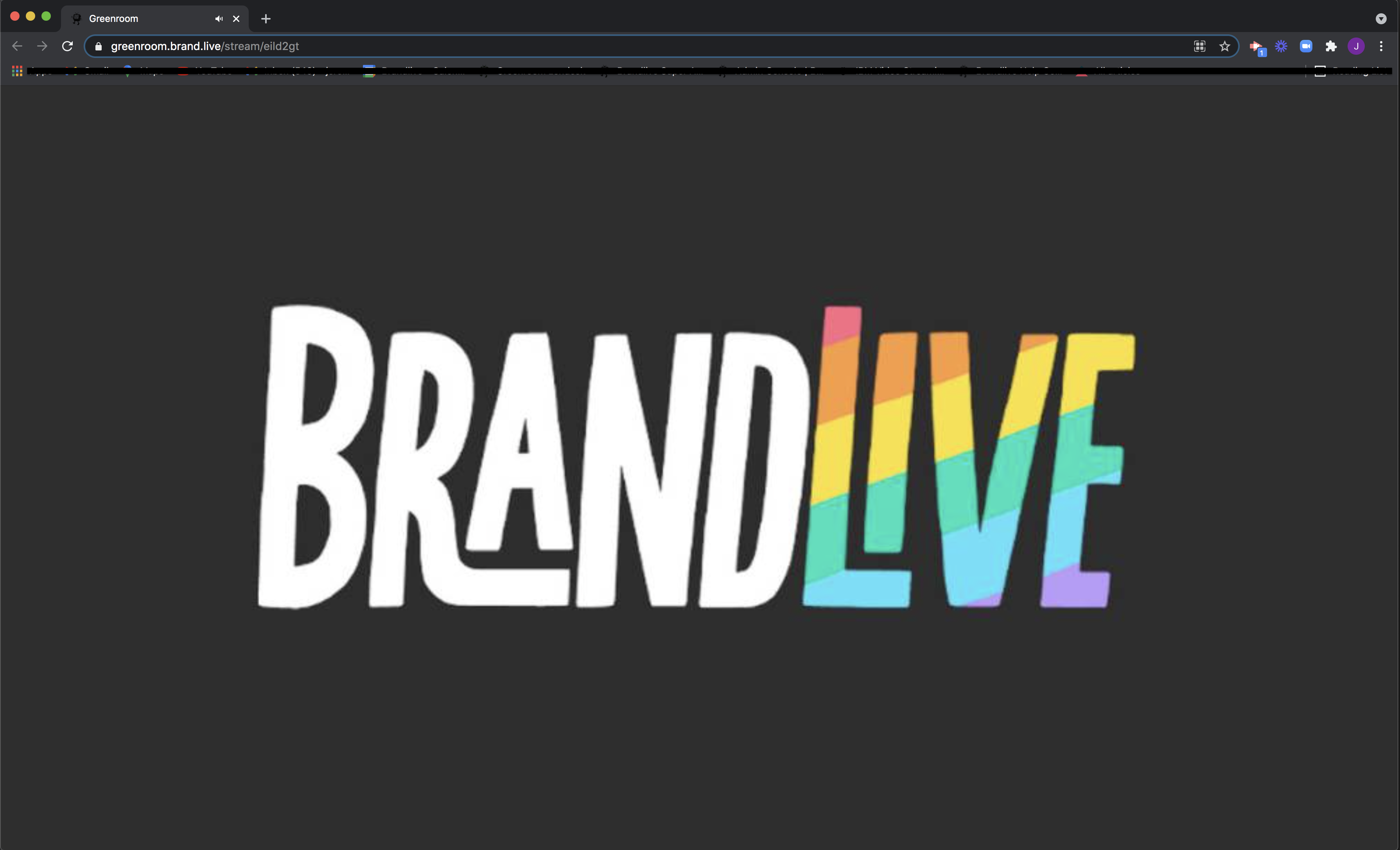 The program feed can also be opened other ways as well. The first is by right clicking on the link within Setup > Streaming and copying the linked address, so you can paste it within another browser, or send it to someone to open up on another computer. The second option is to copy the Producer or Presenter link you have for Greenroom and adjusting it on a different computer/browser.
Most Greenroom Producer links have a URL of https://greenroom.brand.live/producer/xxxxxx, which is the the Greenroom domain, with forward slash "producer," and forward slash the special characters identifying your Greenroom. Removing "producer" and replacing it with "stream" will open up the Full Screen Canvas view. When adjusting the presenter link, you're adding in "/stream/" in between the domain and the Greenroom's special identifier.
Beside using this view to help monitor your virtual event, you also have the option of capturing this window and its audio with a third party screen capture or recording app, to have your own local record of the Greenroom feed.