In order to have the Titles (Lower Thirds) work in Greenroom as the Producer, you'll need to go to the SetUp tab > Titles, in order to turn on "visibility" for the lower third titles. Once the visibility is turned on, you can then adjust the lower third title settings, such as selecting what to show (Name, Title, Location), selecting one of the seven title formats, adjusting its colors, and even adding animations to the lower third titles.
Once you have set the title settings you want, you'll need to scroll down to the bottom to click apply changes. Once those changes have been saved, you can then go back to feeds to select someone's video shot to test the lower thirds, or select a box shot within the layout settings if the wallpaper is just on the Canvas.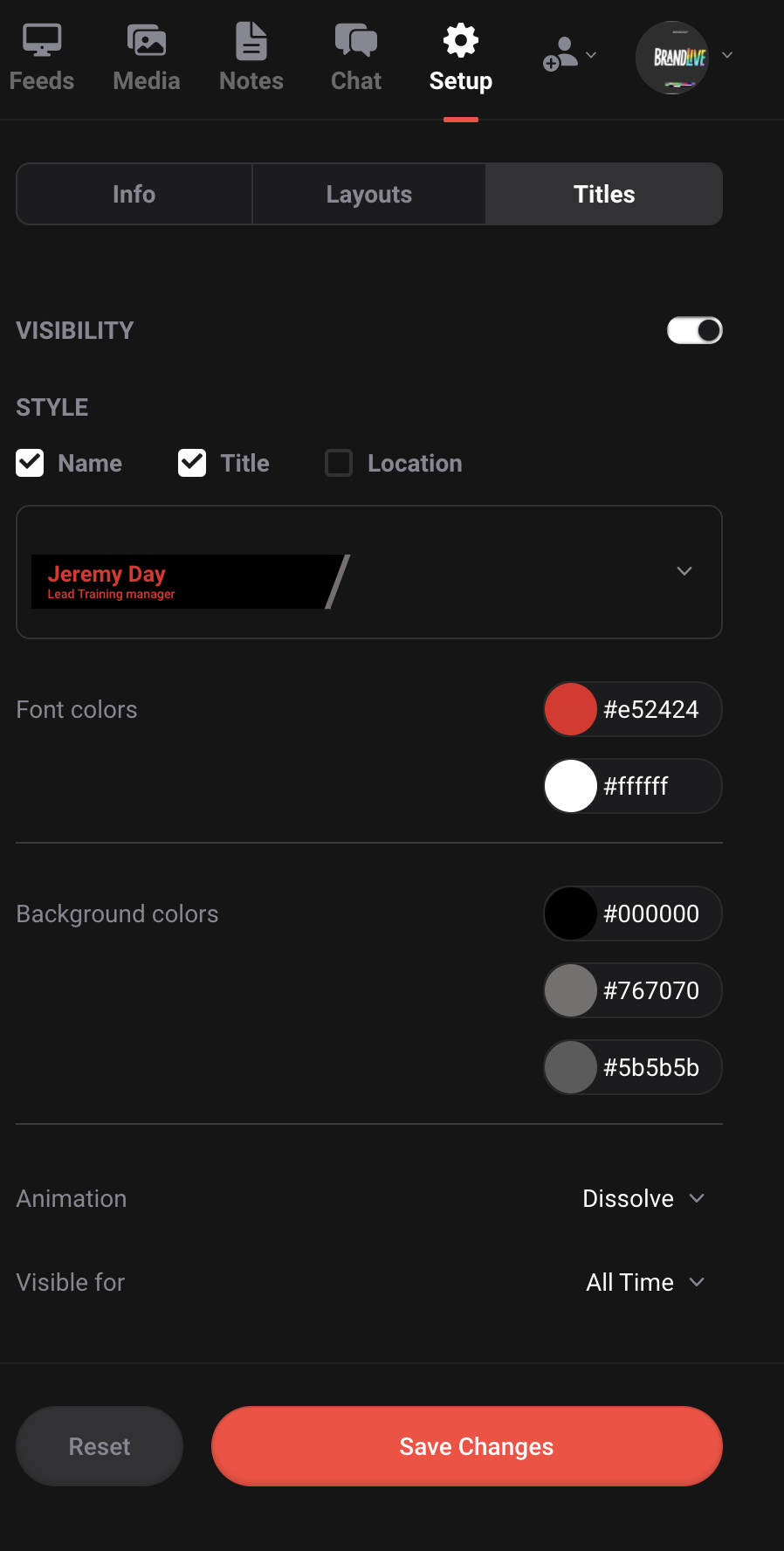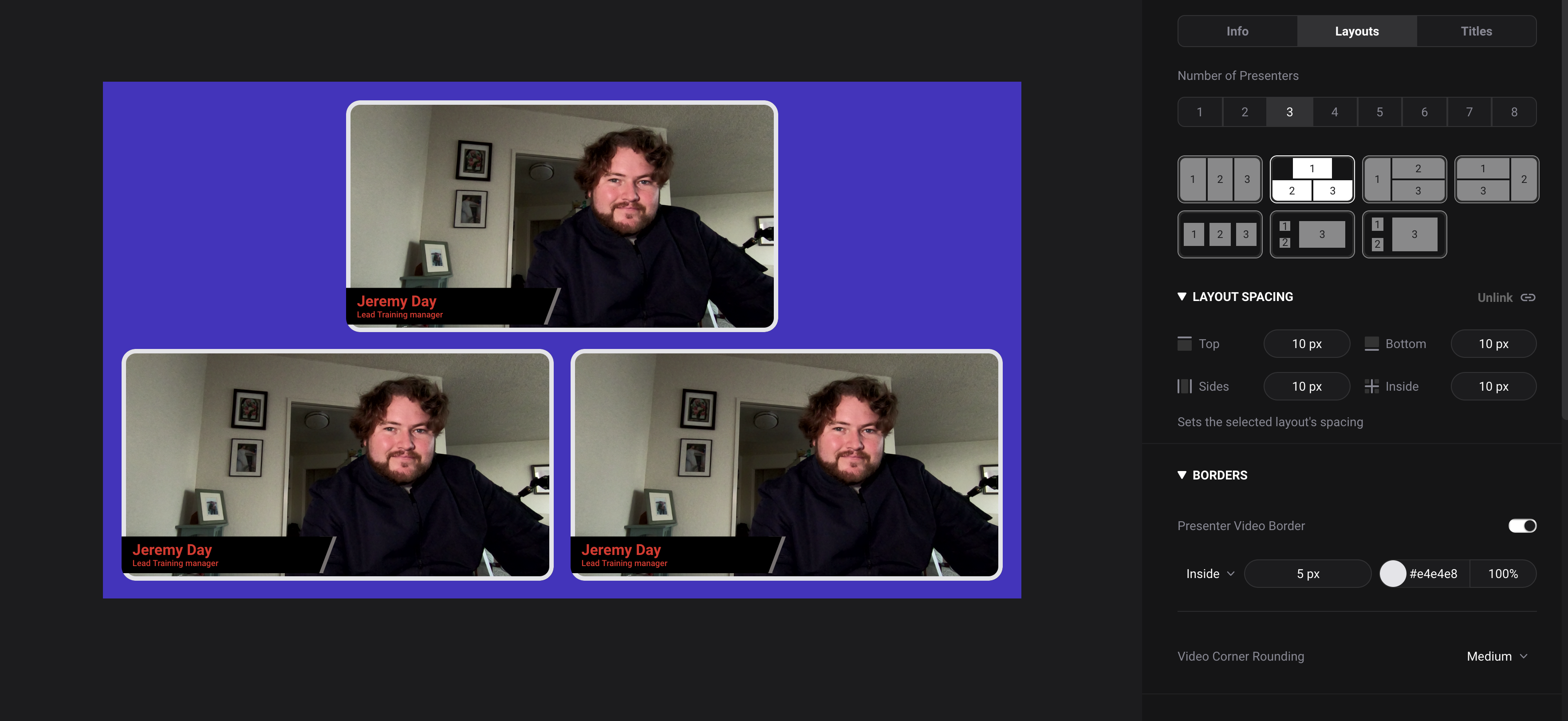 You can also use the lower third button that sits to the left of the camera icon button when you click on a feed thumbnail to bring someone on the canvas, to control when the lower third shows up on the canvas.