There are a few steps to take the first time you set up your Greenroom account as Presenter. In this article, we'll show you how to create your account, outline the guided Greenroom tour,
Creating an Account
Upon being invited to Greenroom as a Presenter, you'll receive an email notification. This notification includes a prompt to select a button that says "Enter Greenroom". By selecting this button you'll be taken on a workflow to complete the action of setting up your account.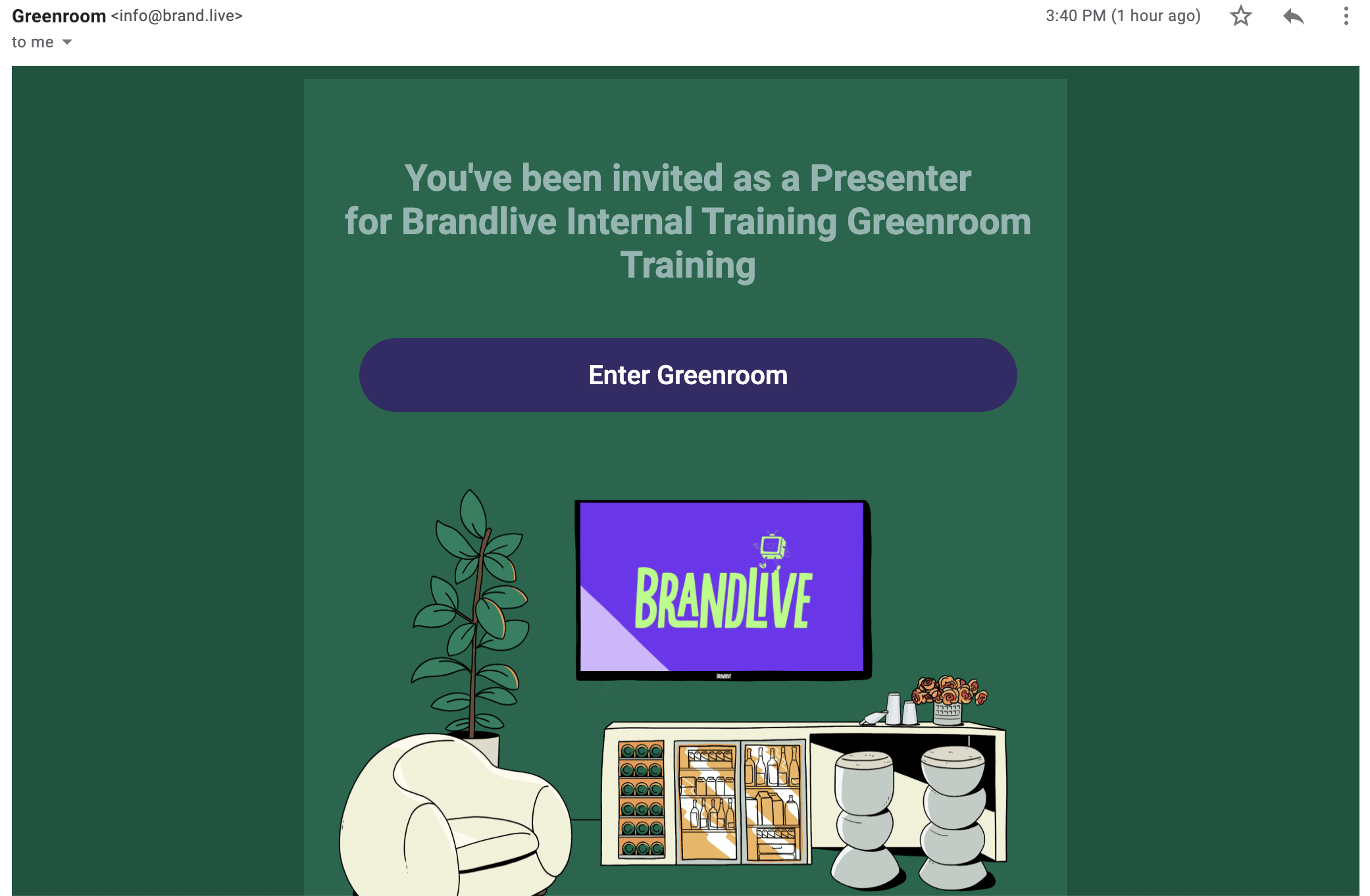 Account Info Needed
To set up your account, a few basic pieces of information need to be provided, like your email, first name, last name, and a password (
8 characters, 1 number, 1 uppercase, 1 lowercase).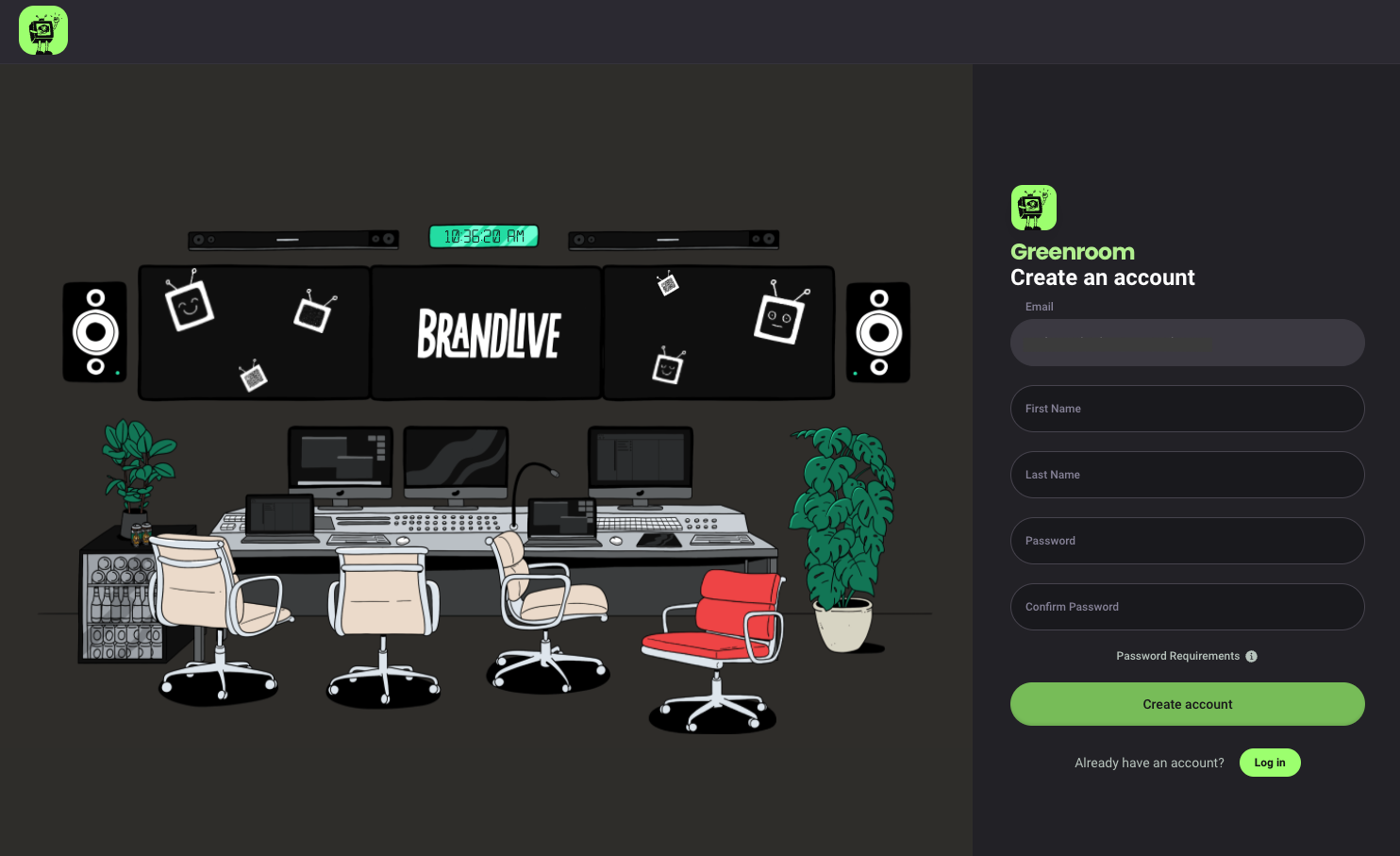 Guided Greenroom Tour
With your recently created account, you'll be taken through a series of steps to complete your account creation and prepare you for entry into the Greenroom.
The first page will prompt you to:
Upload an avatar image by clicking the small camera icon bubble that's located next to your initials in a larger bubble.
Enter your first and last name
Enter your title
Enter your location
Check out our article on enabling titles in Greenroom to learn more info about titles.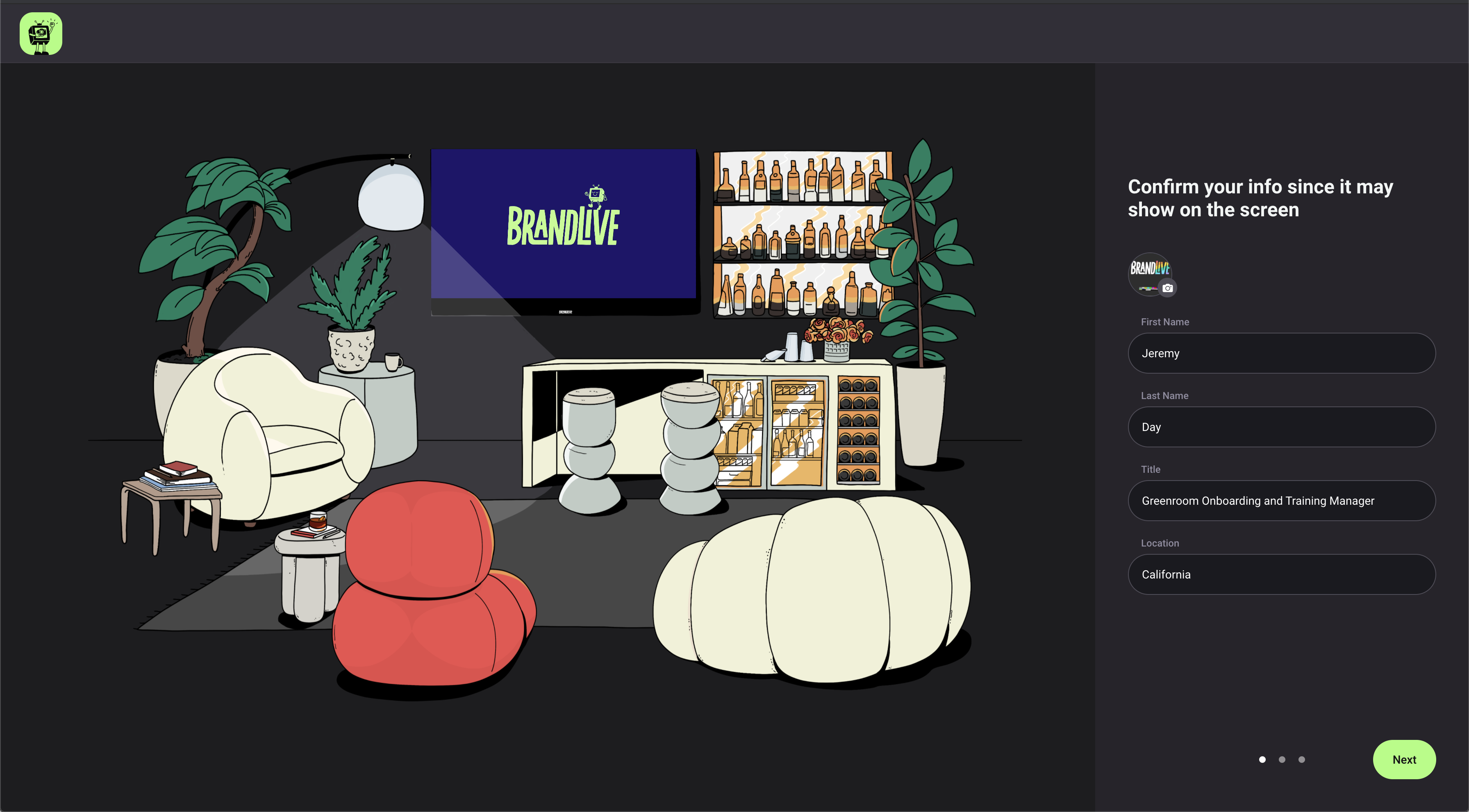 Once you've filled out this information and selected, "Next" you may be prompted by a browser pop-up asking for access to your computers camera and microphone. You'll want to click "yes" to allow this access.
After
granting your browser access to your camera and mic
, you'll be prompted to configure your audio and
video settings
. This may appear differently depending which browser you are on. Demonstrated below you'll see how this might appear on Chrome versus Firefox. Important to note is that these settings may always be changed in your profile settings after entering Greenroom.
Chrome Browser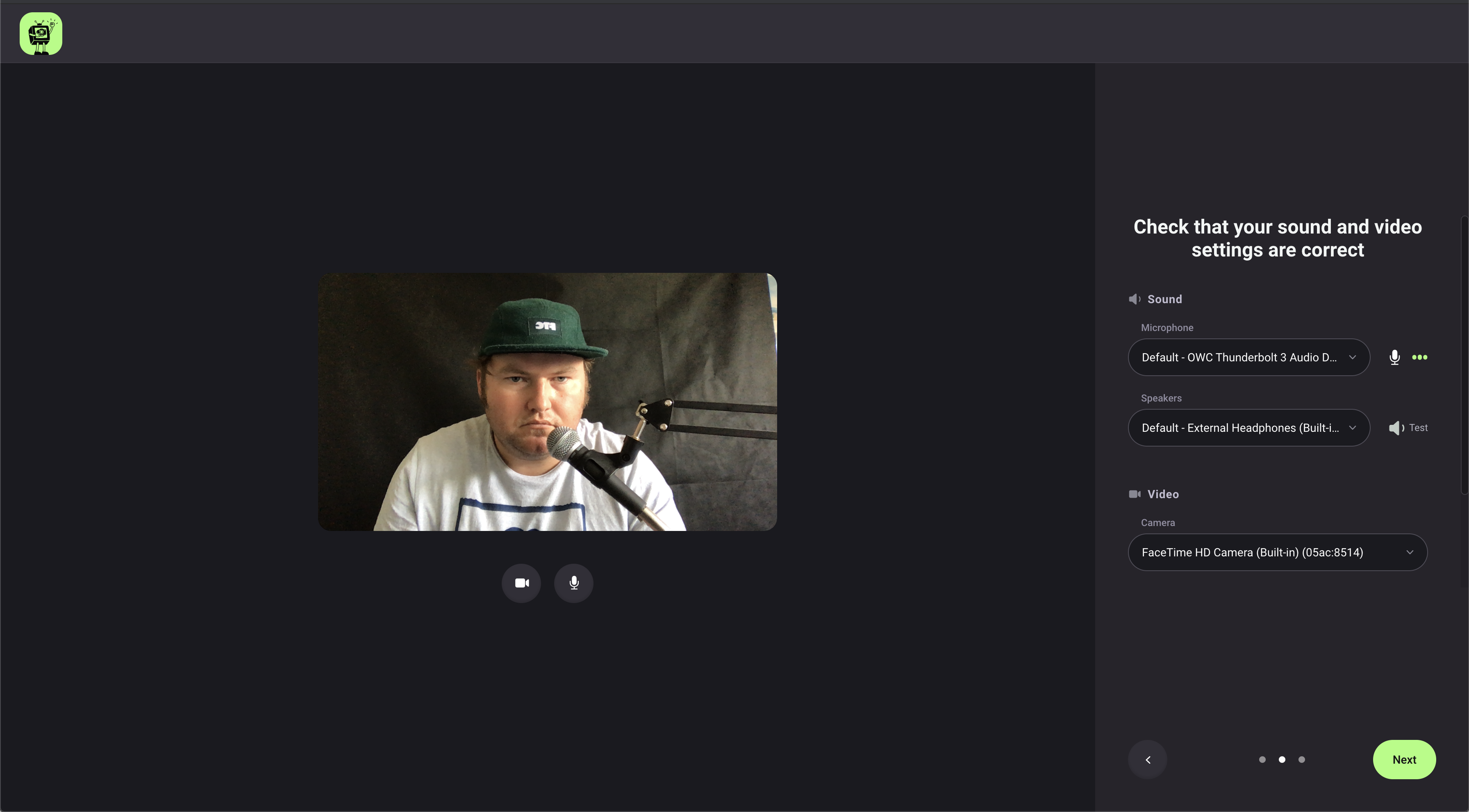 Firefox Browser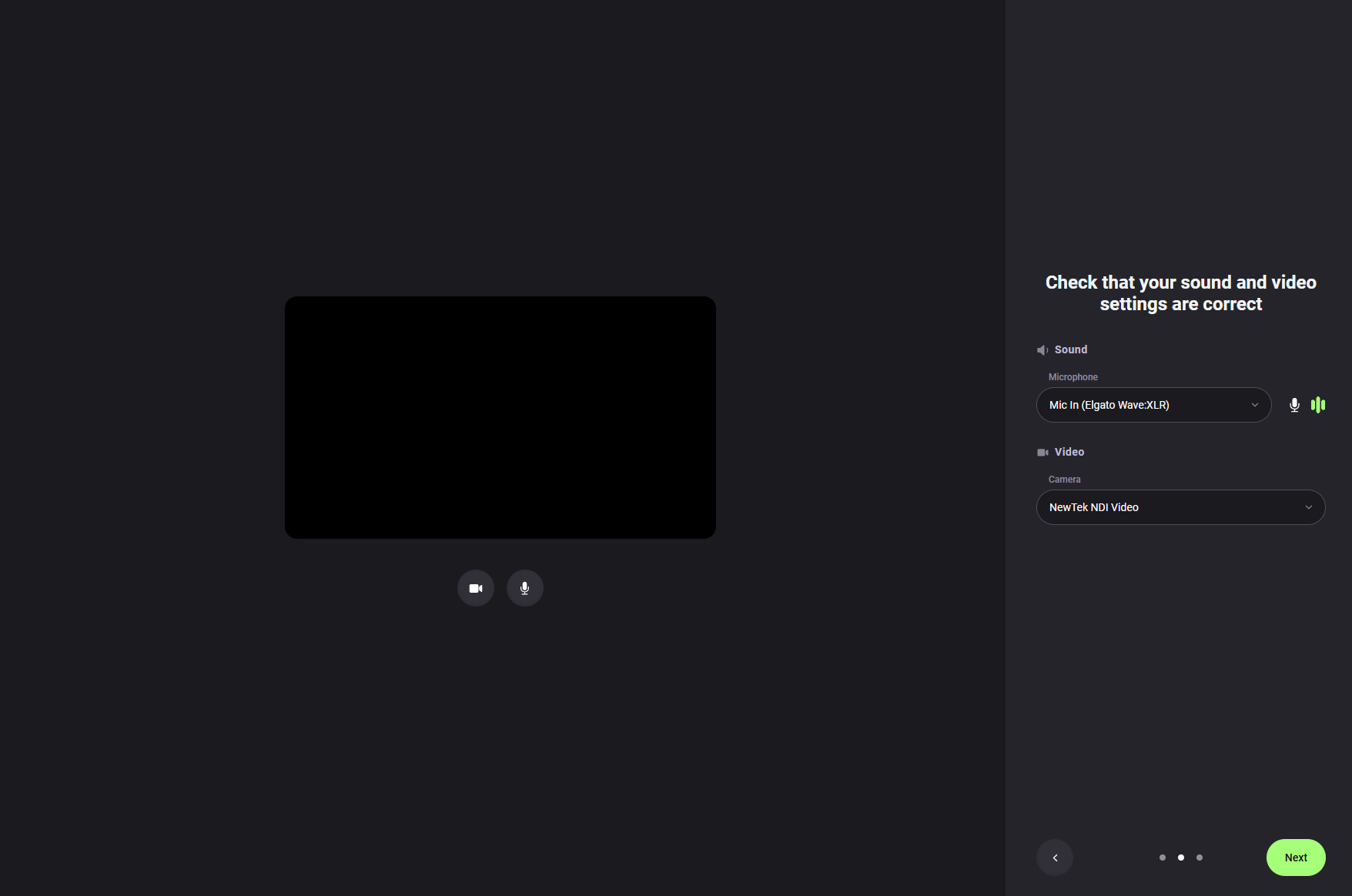 Final Set-Up Steps
On the furthest right side of the page, you'll be able to see a microphone icon with three dots. Those dots should move when talking, reflecting a proper audio connection.
If using Google Chrome, there will also be a small speaker icon with the word "test" next to it. This will play a small audio clip to ensure that you've got the correct audio output as well.
Lastly, the large screen on the left should have your camera feed. If not, make sure you've got the appropriate camera selected in the dropdown menu under "Camera."
Below your video preview, you have the option to toggle your video and audio feed on or off. This feature will persist in a similar format across the platform.
The next step will measure your video transfer speed and confirm you've got a stable connection to go live. Give this roughly 30 seconds until you see "Done" within of the Gauge graphic. Click the done button to enter your Greenroom as a Presenter.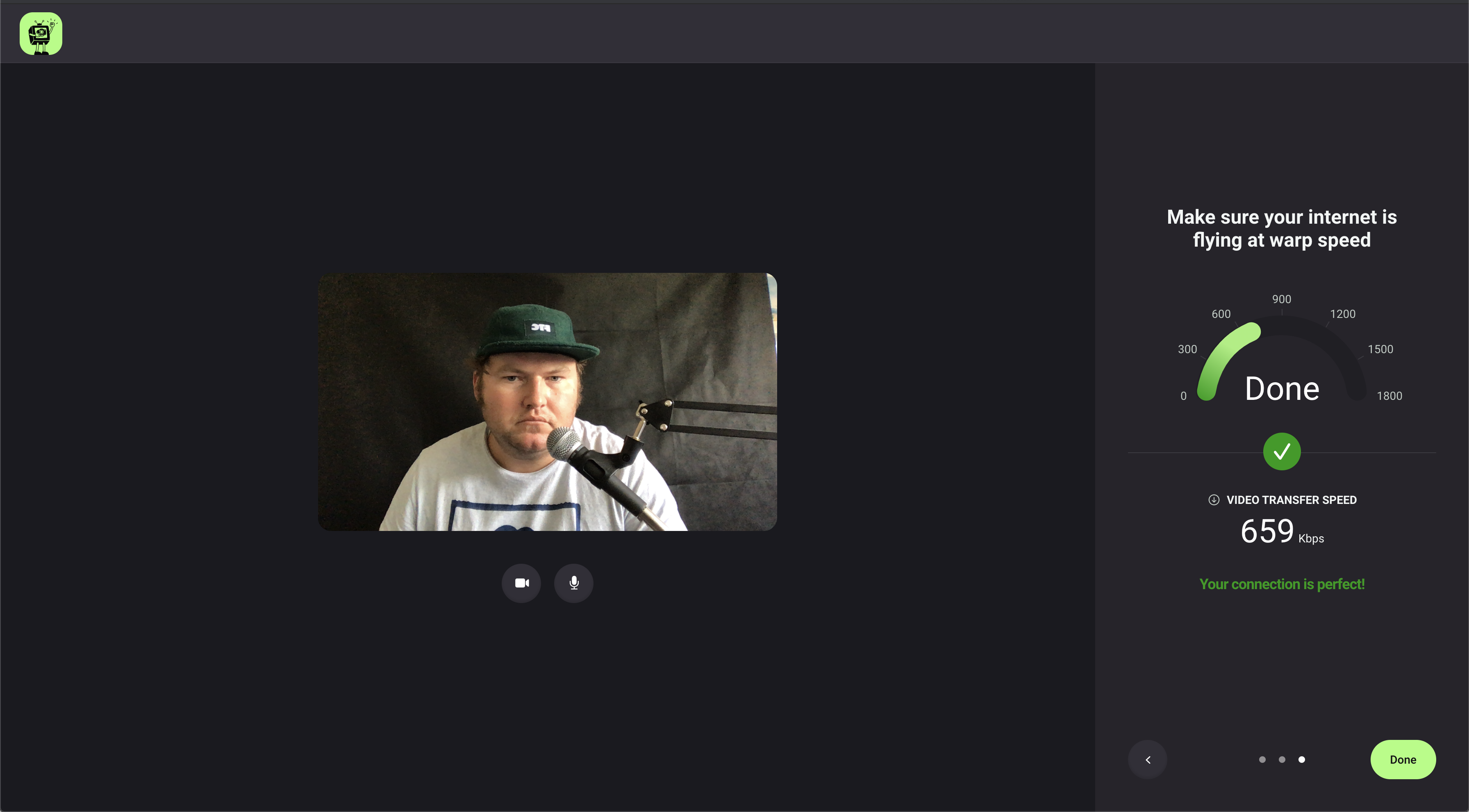 You are now ready to present in Greenroom!