Creating an Account
When being invited to a Greenroom event as a presenter for the first time, you'll receive an email that will have a big purple button for entering the Greenroom.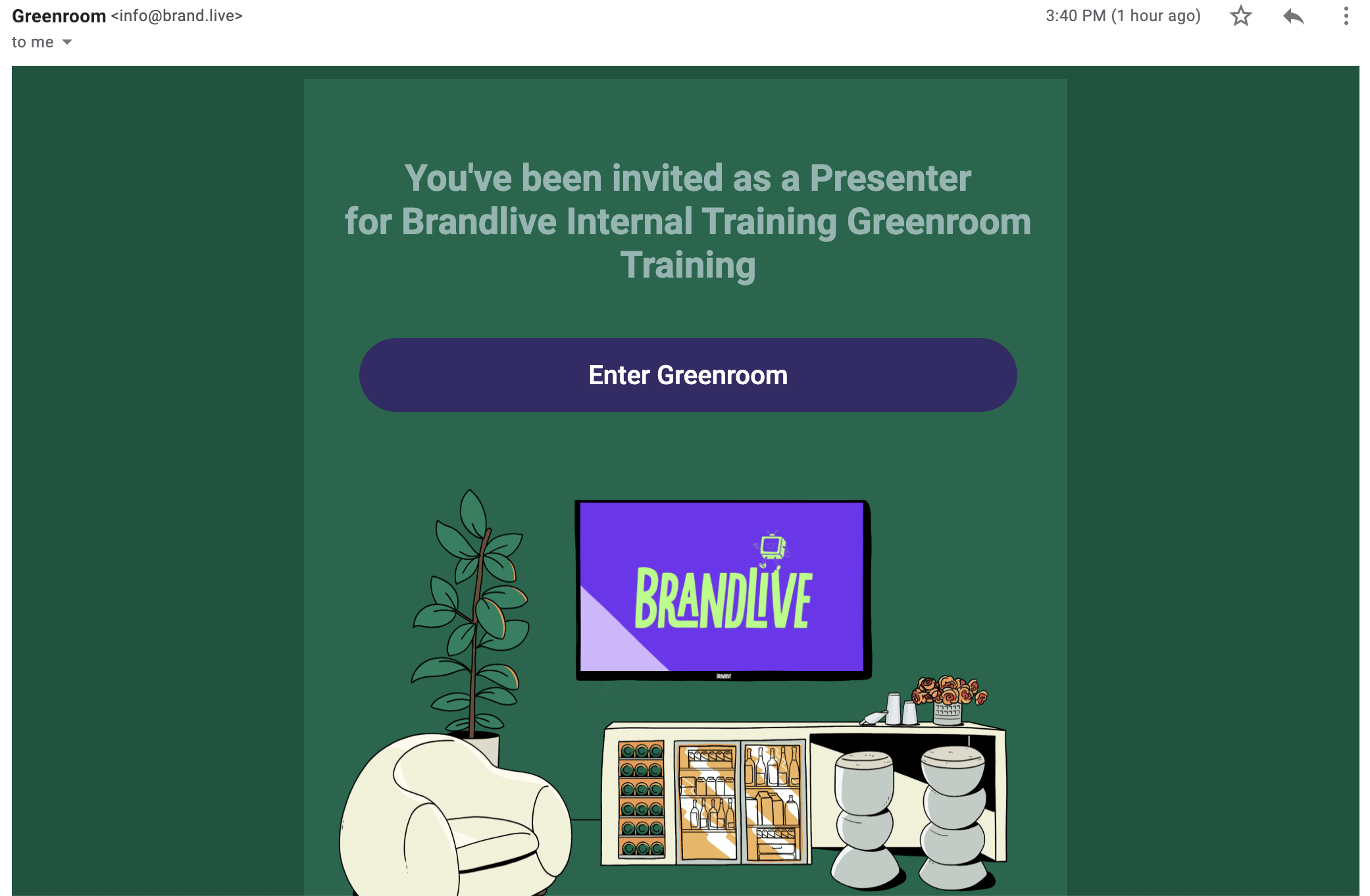 You'll then be prompted to create a Brandlive user account.
Begin with inputting the basic information required to create an account
Email
First Name
Last Name
Password
8 characters, 1 number, 1 uppercase, 1 lowercase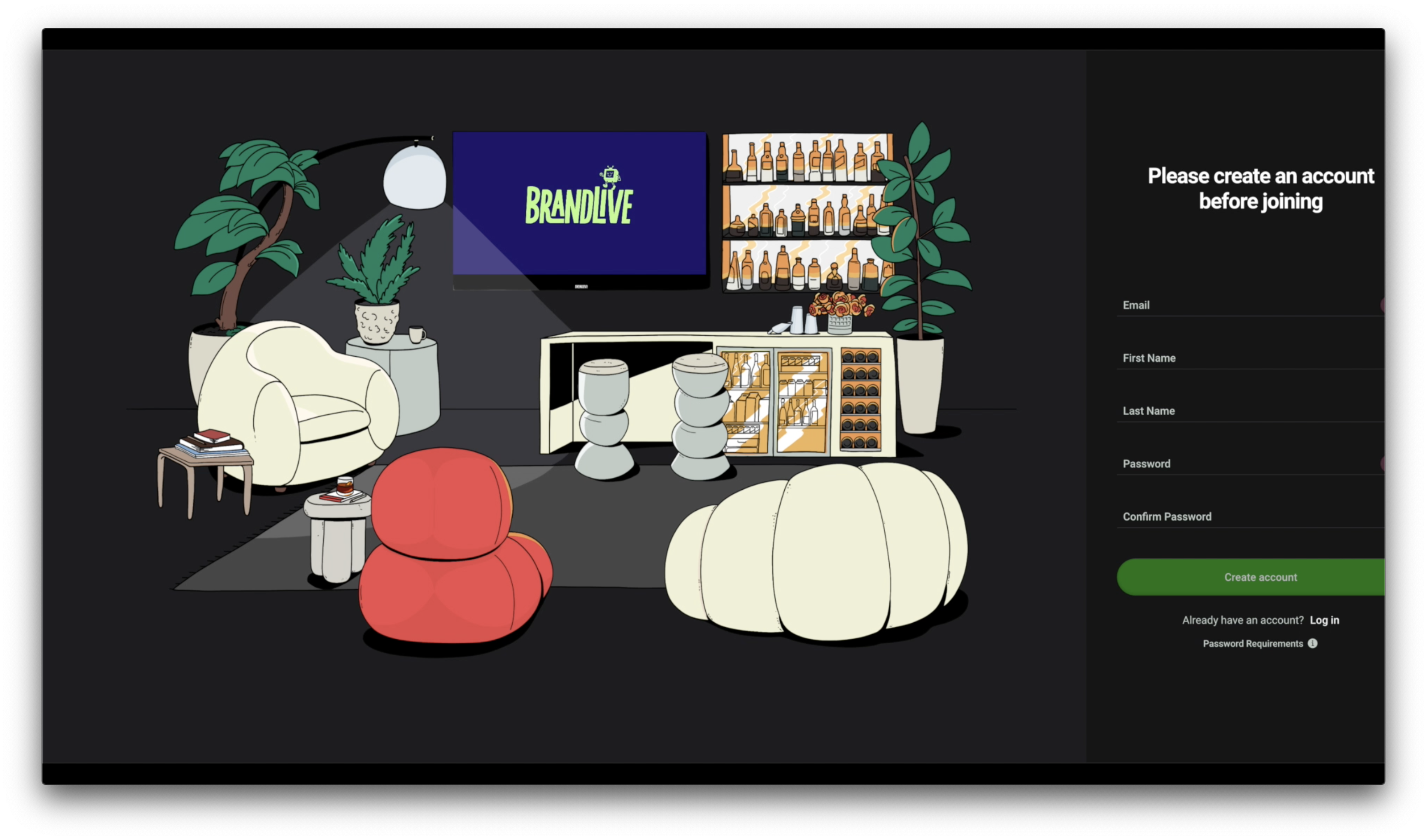 Your browser will most likely prompt you to allow access to your camera. From there, you'll begin a brief guided tour.
Guided Tour
Upload an avatar image by clicking the small camera icon bubble that's located next to your initials in a larger bubble. It's also a good idea to provide your title and location, as the Producer may create a title over your video feed identifying you by such fields.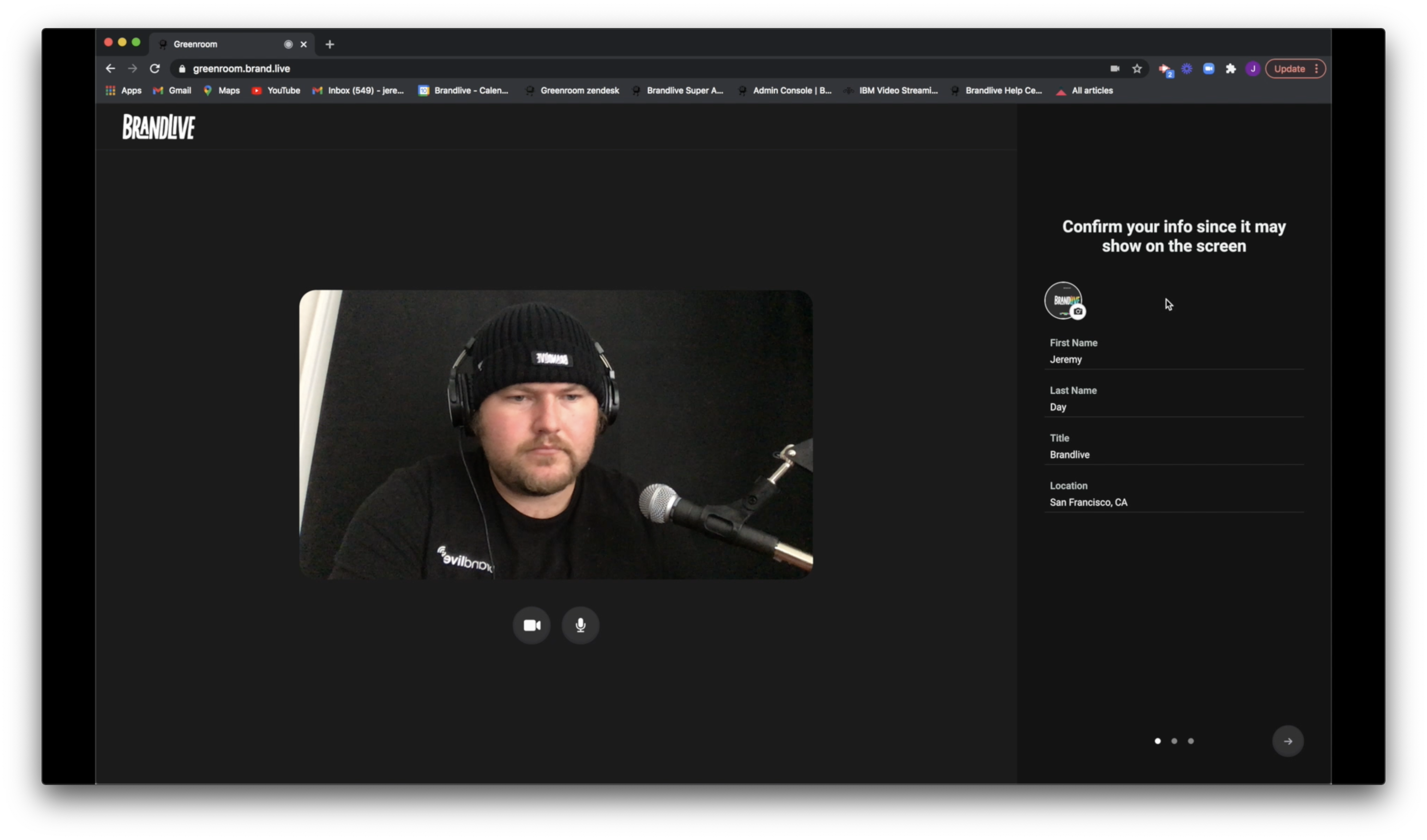 You'll now be prompted to configure your audio and video settings. While important, you can always go back and adjust these in the upper right hand corner of the greenroom at any time, by clicking your avatar bubble.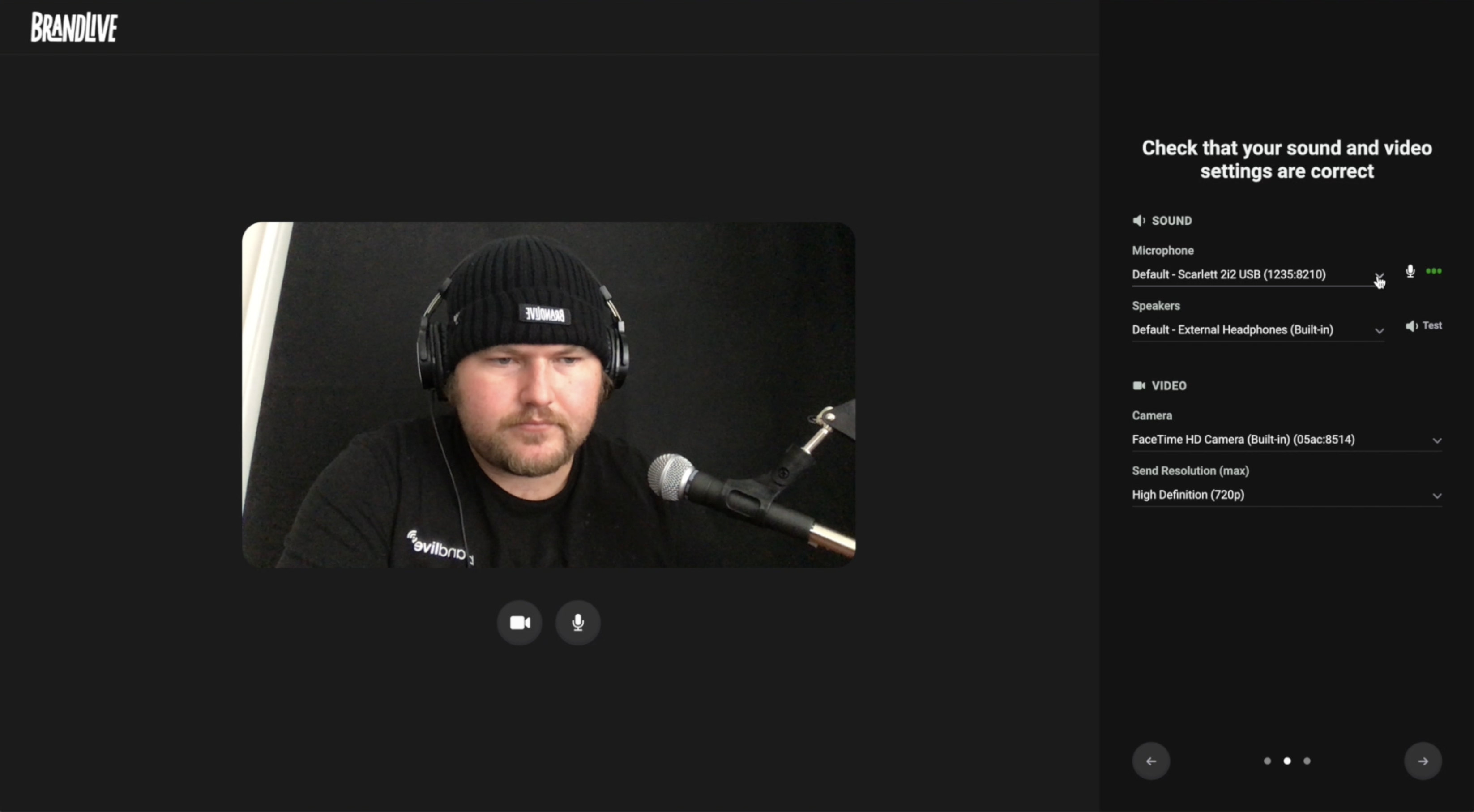 On the furthest right side of the page, you'll be able to see a microphone icon with three dots. Those dots should move when talking, reflecting a proper audio connection. Below that is a small speaker icon with the word "test" next to it. This will play a small audio clip to ensure that you've got the correct audio output as well. Lastly, the large screen on the left should have your camera feed. If not, make sure you've got the appropriate camera selected in the Drop down menu under "Camera."
Below your video preview, you have the option to toggle your video and audio feed on or off. This feature will persist in a similar format across the platform.
The next step will measure your video transfer speed and confirm you've got a stable connection to go live. Give this roughly 30 seconds until you see "Done" within of the Gauge graphic.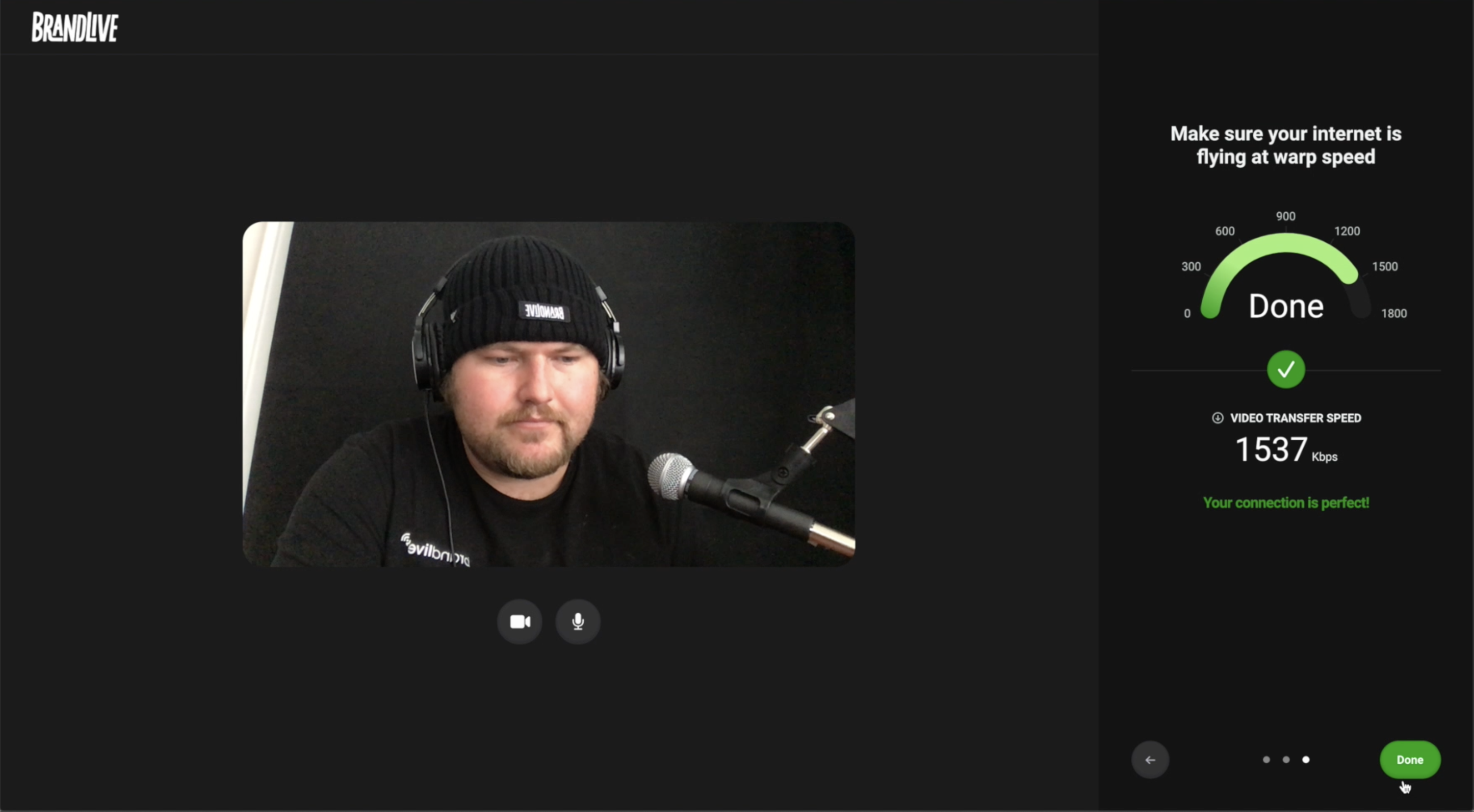 You are now ready to present!