Ensure your brand logo, colors, and event theme remain center stage with Greenroom's extensive design options.
The design tab within Greenroom is dedicated to the styling of the show, and it's here where customization of the show's look and feel takes place. In this article, we'll talk about the the design tab in Showbuilder, and provide resources for more info on the layouts, titles, and canvas tabs.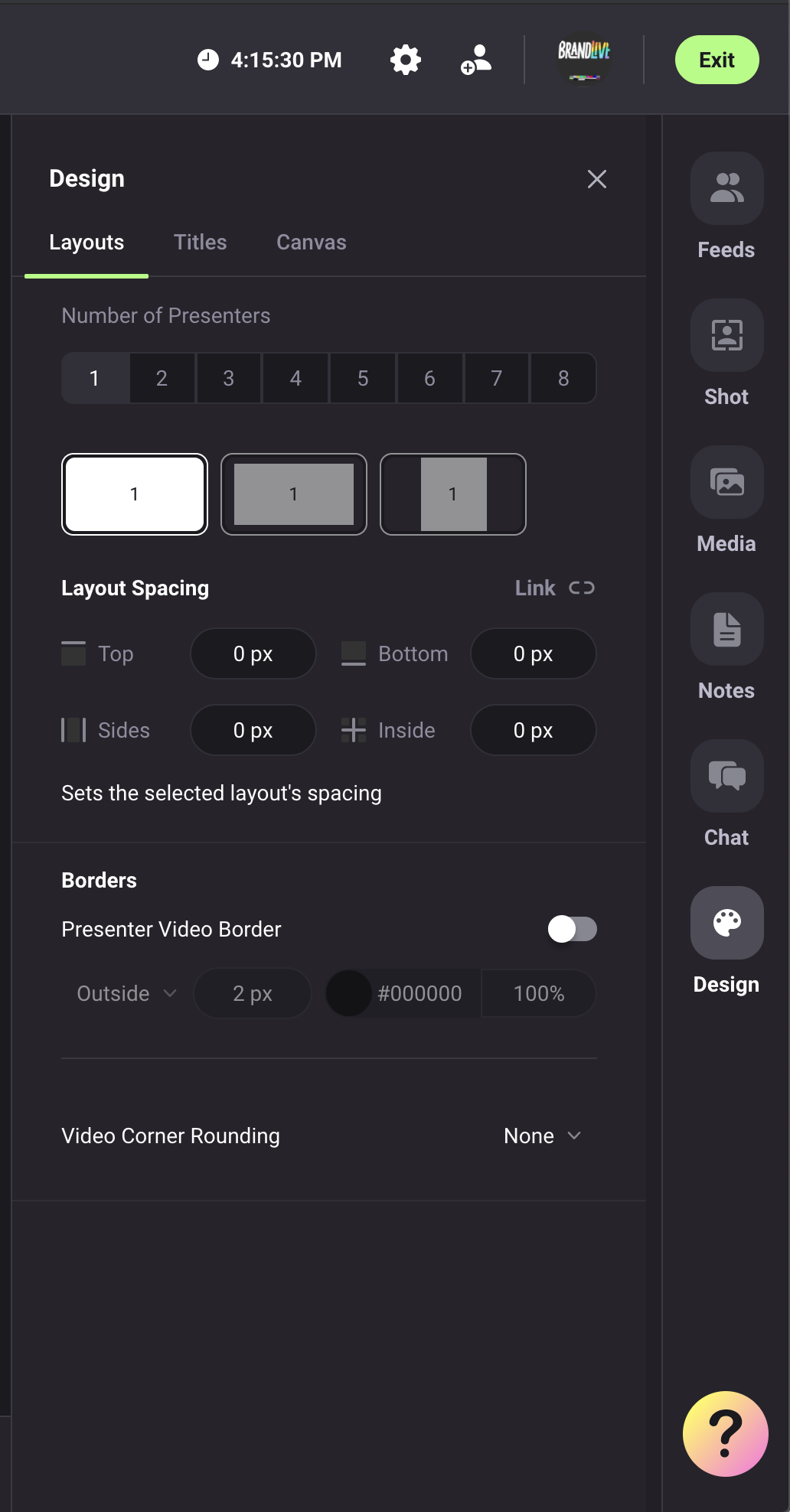 Design Tab Video Overview
Using the Design Tab in Showbuilder
The Design tab is consistent both within and outside of Showbuilder; the only difference is that in Showbuilder, design changes are immediately reflected on the canvas in real time (like a preview).
Outside of Showbuilder, in live Greenroom mode, any design changes are not immediately reflected on the canvas and require the user to select "Save Changes" in order for the changes to be implemented. The reason for this is to reduce potential mistakes and disruption of a show if it has already gone live.
Layouts
Layouts are the compositions that allow you to place presenters and media into a shot. There are many different types of layouts to choose from, allowing the presentation of multiple presenters and pieces for media.
Titles
Greenroom-generated titles are available for use during your Greenroom show. These auto-generated titles pull a presenters profile information into a field that you can customize and stylized for a lower third within the shot.

The canvas is the main window that presents your Greenroom show. Within the Canvas settings, you can adjust the background that's used with your layouts, and adjust a wallpaper that can be used to clear shots.
How To Articles