The Feeds tab hosts most of the action during an event.
The Feeds tab will contain all of the video feeds for yourself and your presenters. To begin, a tab button of a person with a plus sign will allow you to invite presenters if this hasn't been done already. You can initially invite by email, or invite by sharing the presenter link provided, if that presenter as already accessed the Greenroom. A presenter's email must be entered in to the invite field in order for them to gain entry to the room.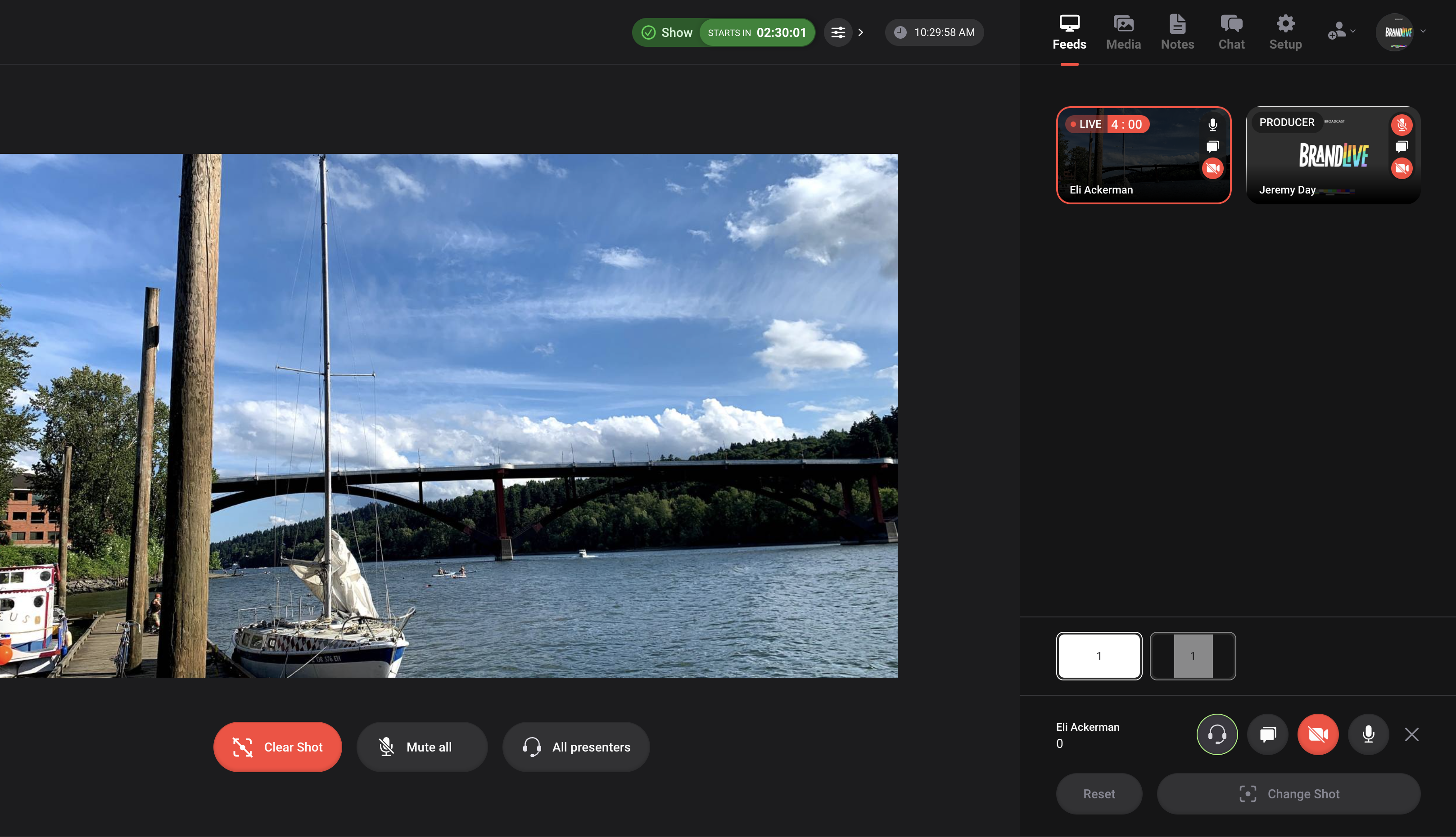 An individual's presenter feed will display their first and last name, as well as a small settings option, signified by three vertical dots. Two of these dots are Microphone and Video on/off toggles. You can mute/unmute the mic and turn on/off the camera for each presenter individually at any time.
Clicking a presenter feed will highlight it in red as that presenter is selected to be a part of your shot composition.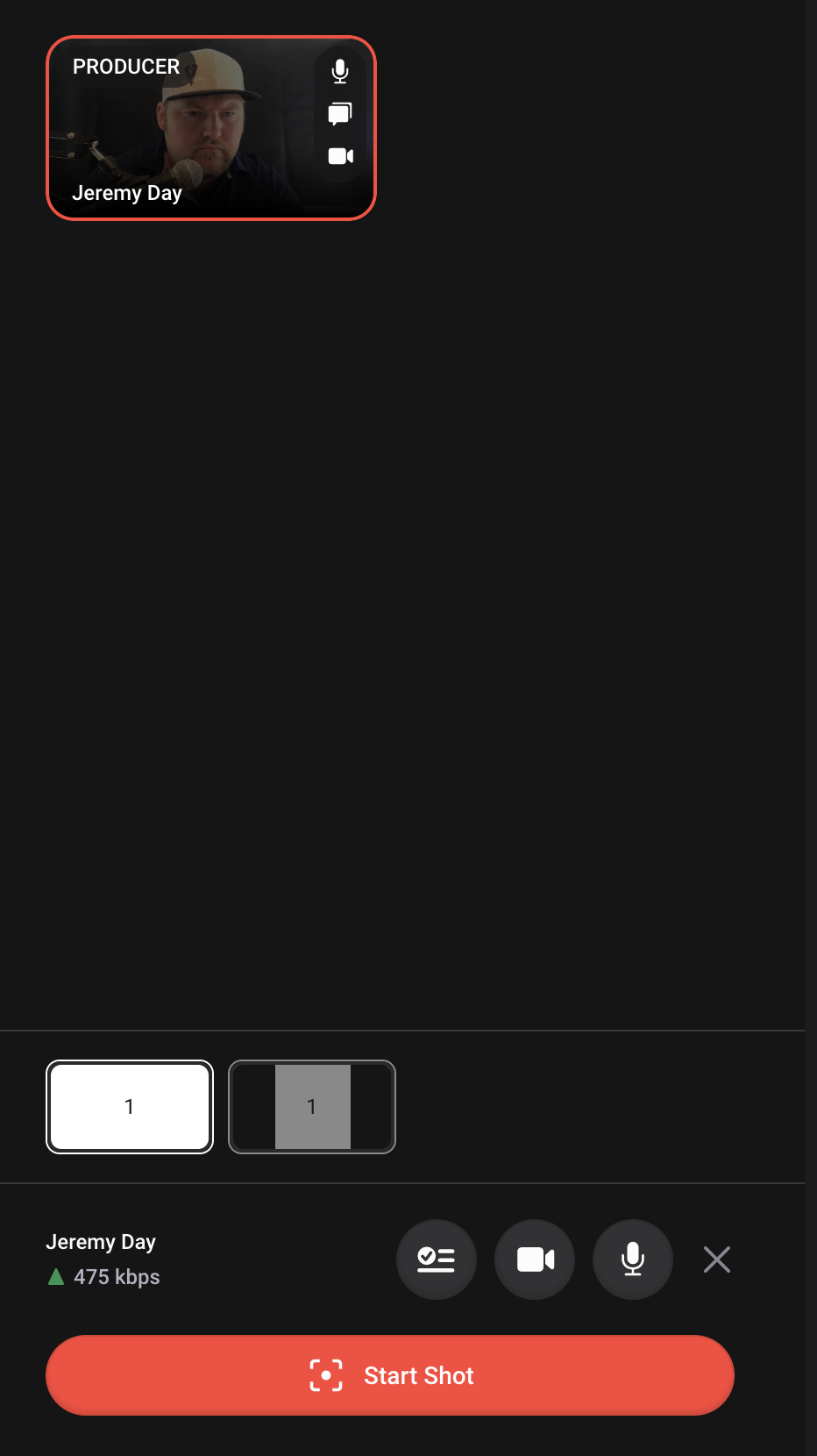 Once you have selected one or more presenters for inclusion in a shot, below the presenter thumbnails, you'll find your layout options for pushing a shot live. Within the layout shot options you will see the layouts available for you to use, a list of presenters included in the shot with the video transfer speed of the presenter, as well as the large red button to publish the changes, and push the shot live.
Make sure your presenter's feed is at minimum 300 Kbps. If not, your live experience will be degraded with the potential for stuttering, sync issues and poor output quality.
Making sure presenters have a background picture uploaded will provide a backup visual incase a live video feed cannot be maintained.
Selecting multiple feeds expands your layout options, allowing you to mix and match. Modify the order of the presenters below by clicking and holding the three dots on the left of a presenter's line within the shot composer. Once you click "Start Shot" or " Change Shot", your shot is pushed to the canvas for output capture.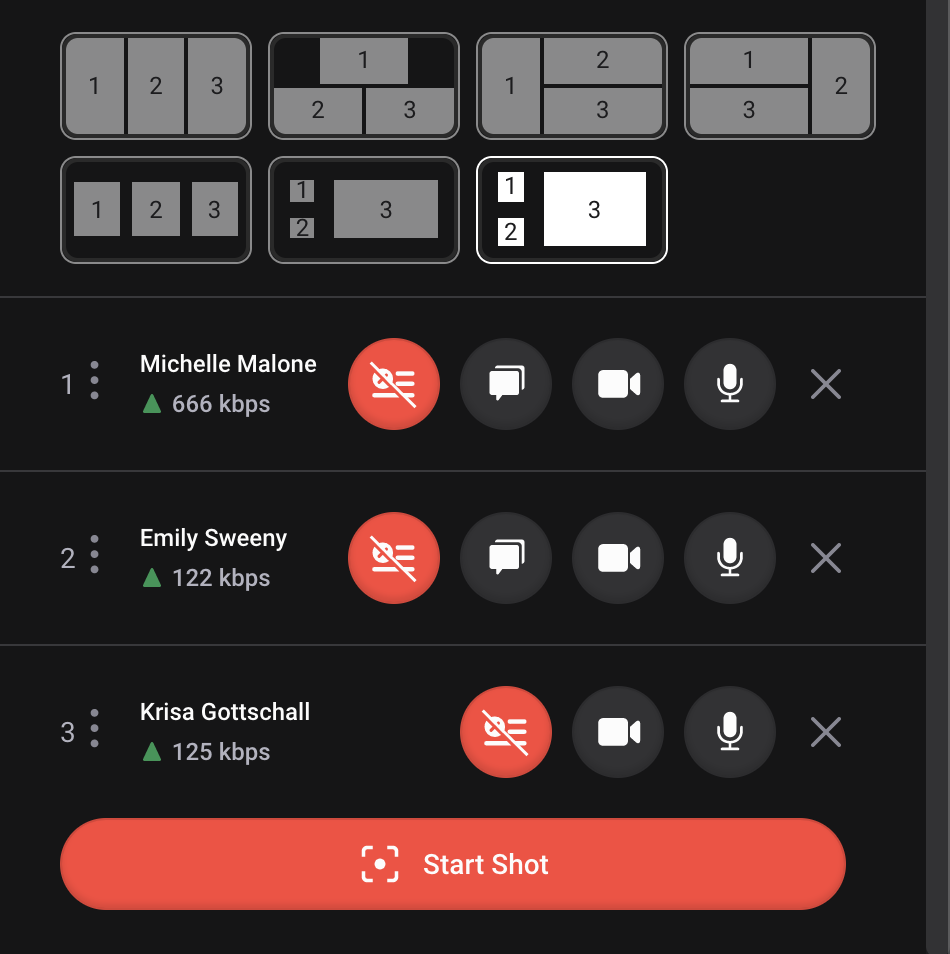 Spend some time composing shots to understand which options you will use during your live show.