Brandlive is your partner in creating high-impact video content that drives your business forward.
Stand out from the crowd with elevated video content hosted on a fully branded, custom site. We've designed our platform for marketers and enterprise teams to easily create and host webinars, meetings, and events that turn views into action.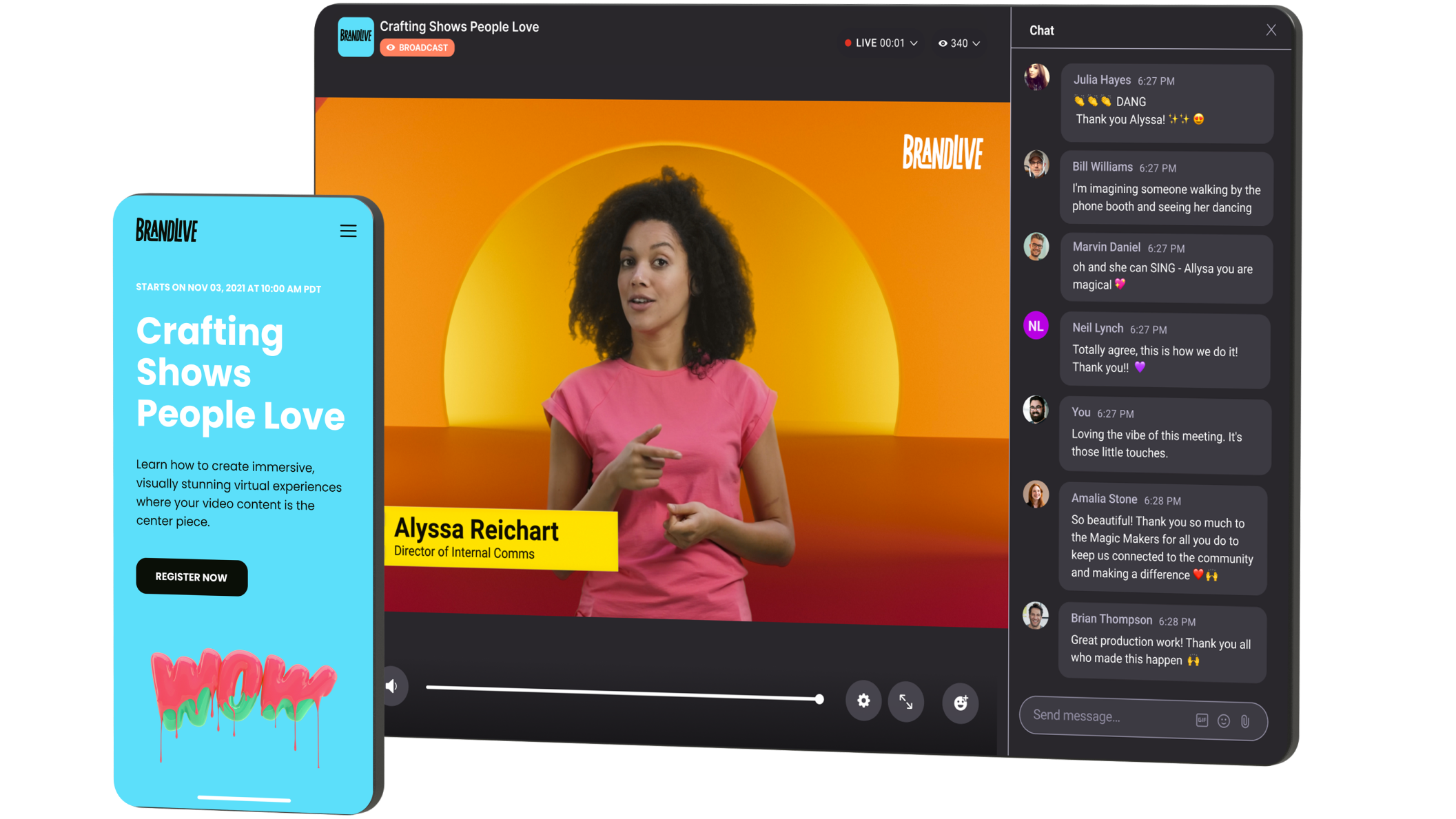 Brandlive's Toolset
Using the Brandlive Platform to create stunning content is easy with our Sitebuilder and Showbuilder tools. Manage your entire workflow from the Brandlive Admin Console and coordinate presenters in Greenroom.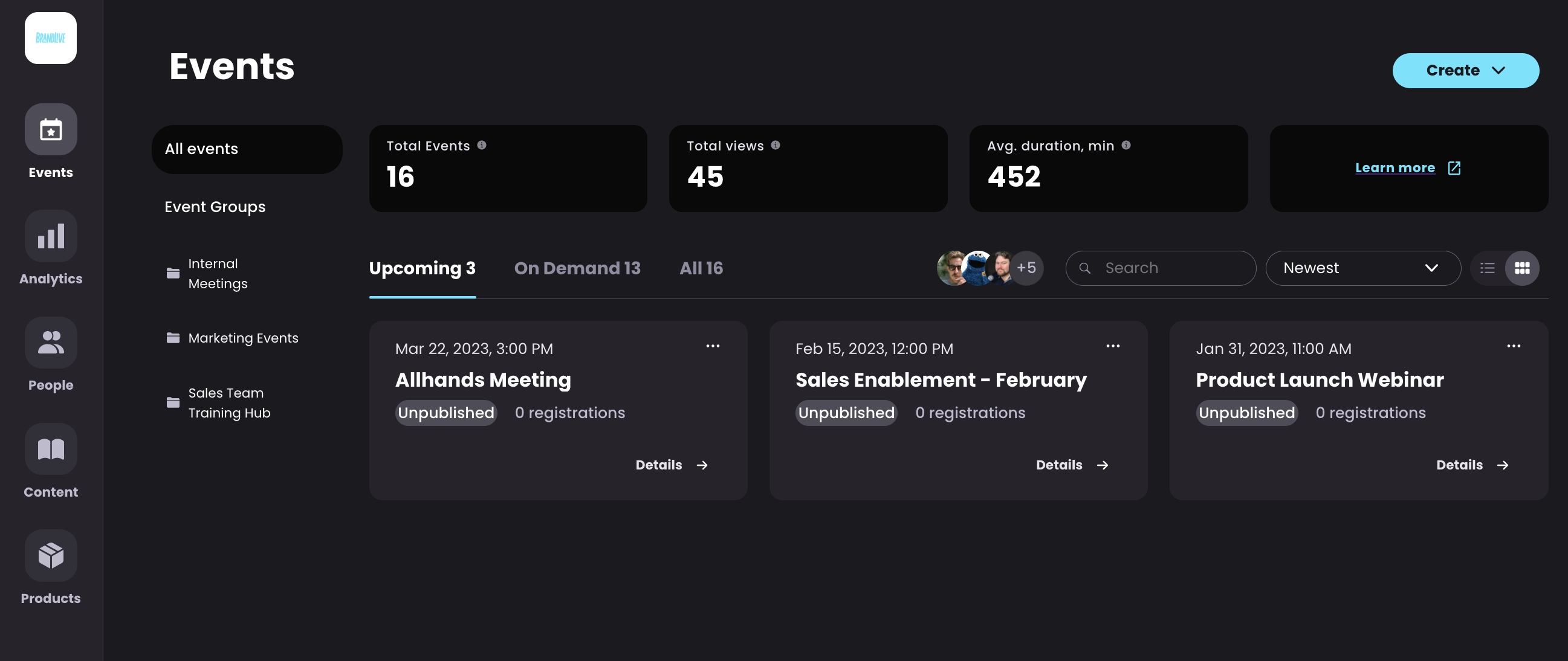 Streamline your workflow and focus your energy where it matters most: on your content. Manage and moderate events, grant user permissions, create integrations, view analytics and more in Brandlive's Admin Console designed for enterprise teams.
Build custom sites for all of your content from webinars and customer events to allhands meetings and internal hubs in Brandlive's Sitebuilder located in the Admin Console. Utilize templates, content blocks, and drag and drop design tools to build a site that looks and feels like your brand in minutes.
When you're ready to start building your show, log into Greenroom, your content creation and streaming hub. Create the Hollywood-quality content that drives your audience to action with Brandlive's Showbuilder tool. Plan your show shot by shot using our library of layouts, titles, and designs and then invite your presenters in to go live.
Getting Started
First, you'll want to create your Brandlive account. You'll need to be invited by your organization's Administrator or by your Account Manager. Learn more about account creation here.
Then, check out our learning and enablement resources. We offer several ways to learn about how to use the Brandlive Platform:
Help Center: You're already here! The Help Center contains all of the information you'll need to create your sites and shows. Learn more about how to navigate the Help Center here.
The Brandlive Academy: Sign up for our on-demand course to learn about how to use the Brandlive Admin Console, creating events and shows, session types, streaming, and more. Learn more here.
Live Training: We host live training and Q&A sessions weekly. Register and view the schedule here.
Our Support Team: Brandlive offers multiple tiers of support to ensure your team has everything they need to create incredible events again and again. Contact us at

support@brandlive.com

anytime with questions or reach out to

sales@brandlive.com

to discuss our support options.