How to find topics and how-to information with ease.
Brandlive's Help Center is designed to be simple and easy to use featuring uniform article types and formats. We've created multiple ways to access information and topics about the Brandlive platform to ensure creating your sites and content is a breeze.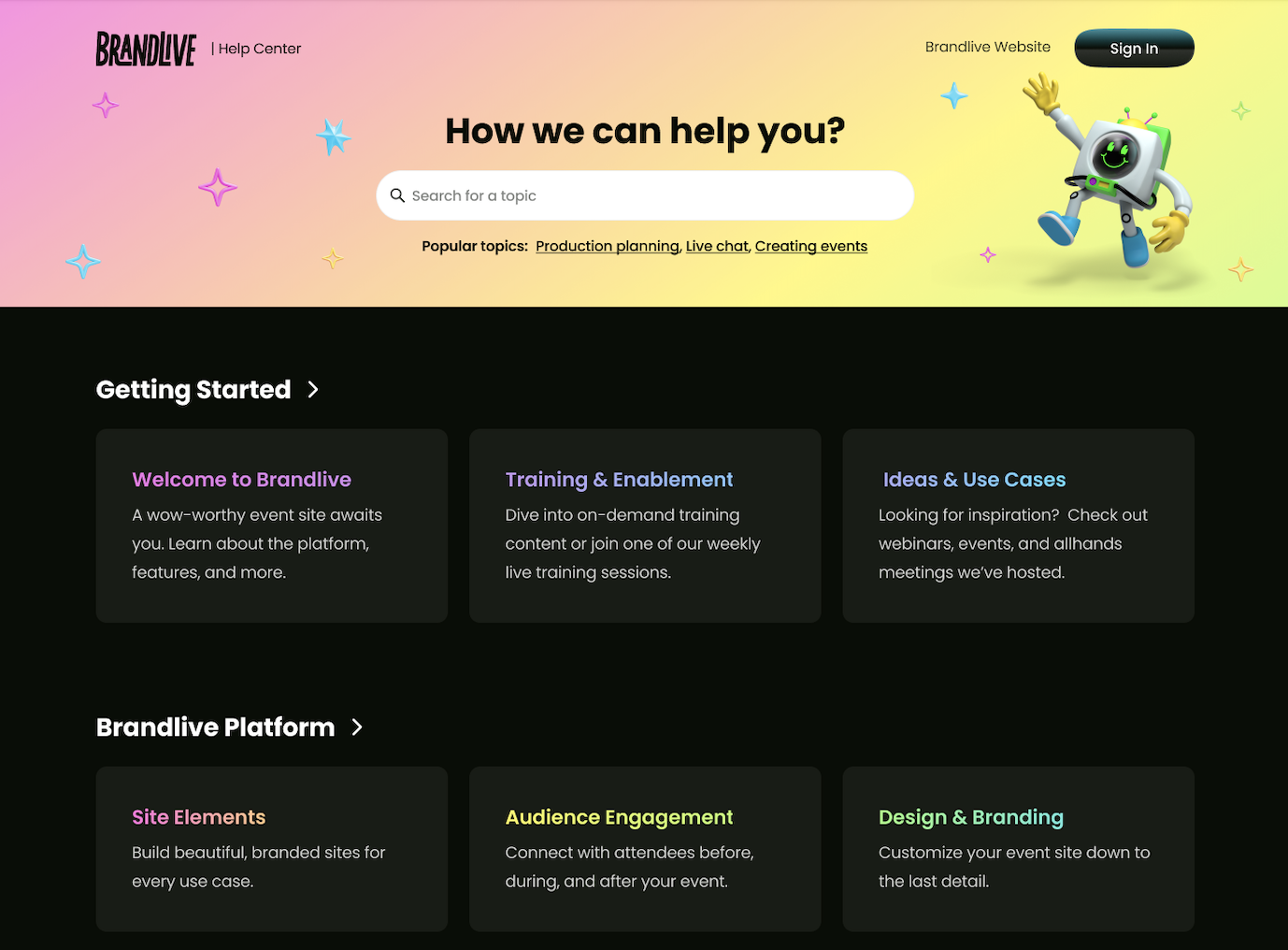 Article Types & Formats
Each article follows a specific format designed to help you get to the content you need. Each article in the Help Center contains the article type in the title. There are three types of articles:
Feature Overview: A complete description of the functionality and options offered in-platform to give you an understanding of how the feature works. Feature overviews also link to relevant how-to articles.
How-to: A step by step tutorial complete with screenshots to guide you through utilizing the platform.
Attendee Resource: Designed for event attendees to reference when accessing your event sites.
At the top of each article, we'll share a brief description of the feature or function so you can quickly determine if it contains the information you're looking for.
Each article also contains a navigation menu like the one on the right which you can use to jump to the information you're most interested in.
Search Methods
There are several ways to find the information you need in the Help Center.
Using the Search Bar
The first way to access information is by using the search bar at the top of the page: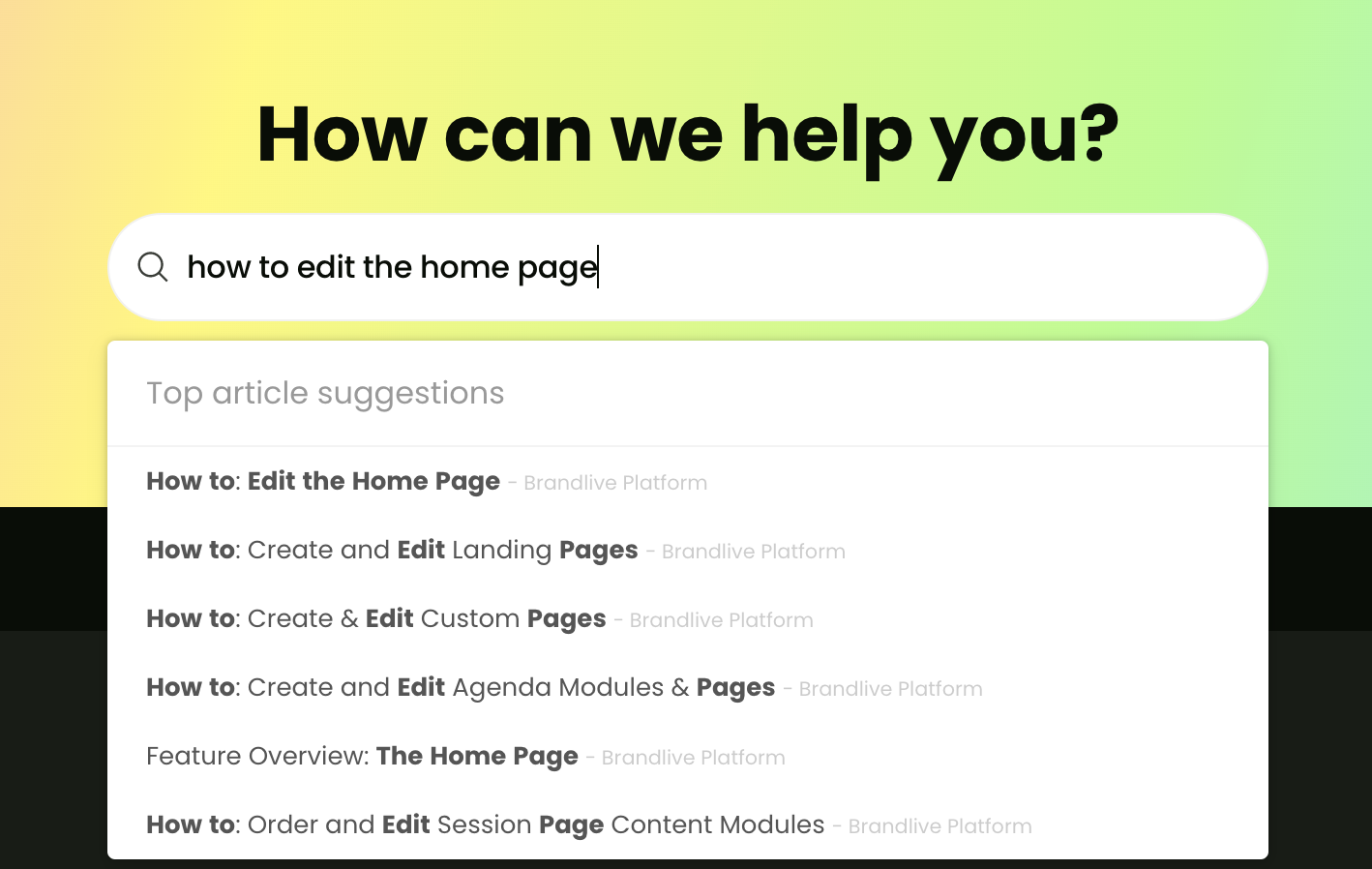 Simply begin by typing in the topic you're looking for and article suggestions will populate. Hit the enter key to see the full list of results.
Searching by Topic
Another way to access information in the Help Center is by topic. On the main landing page for the Help Center at https://help.brand.live/hc/en-us, you will see several tiles listing Help Center topics by category:

Click on the tiles to find relevant Feature Overview and How-to articles.
Once you've opened an article, you can navigate to similar topics by utilizing the menu at the top of the page:

Simply click on a topic to view articles.
Contacting the Brandlive Team
If you're having trouble finding information on a topic in the Help Center, please reach out to your Brandlive Project Manger or Account Manager for assistance. Alternatively, please email support@brandlive.com.
Related Articles