Go live with peace of mind on your event day.
Use our test streaming feature to stream to your page before going live to your audience. Test streams are only viewable in the Brandlive Admin Console, so there's no need to worry about attendees seeing your content before you're ready. The test stream feature allows Greenroom stream and third party encoder stream testing.
Overview Video
Testing your Stream
To test your stream, open your event in Sitebuilder and navigate to the session page you'd like to test stream to.
Then, toggle on 'Test Broadcast'.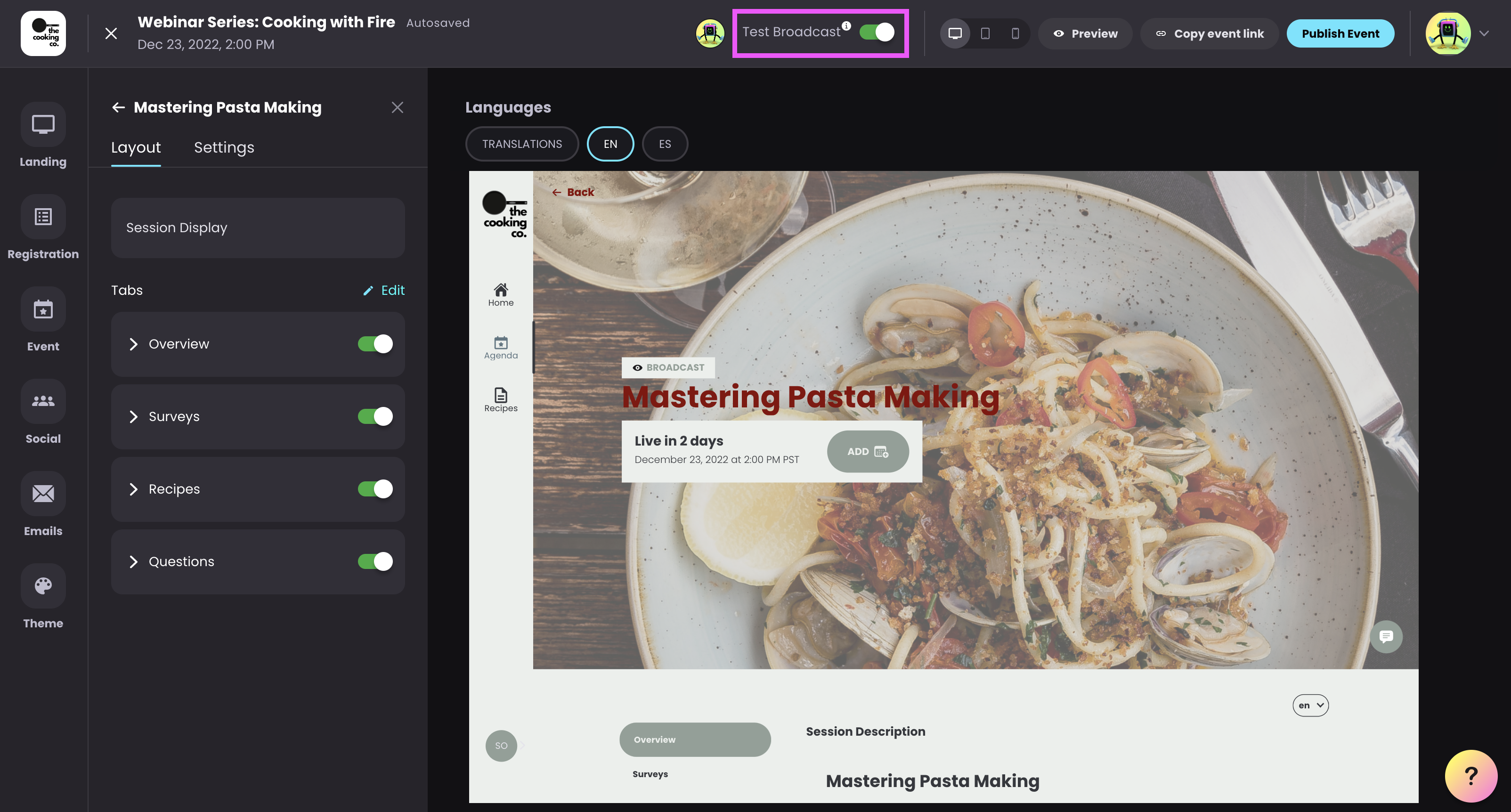 Next, start your stream from Greenroom or a 3rd party encoder using stream keys.
Your stream will begin in the Admin Console or Moderation panel, but it will not be viewable on your event page: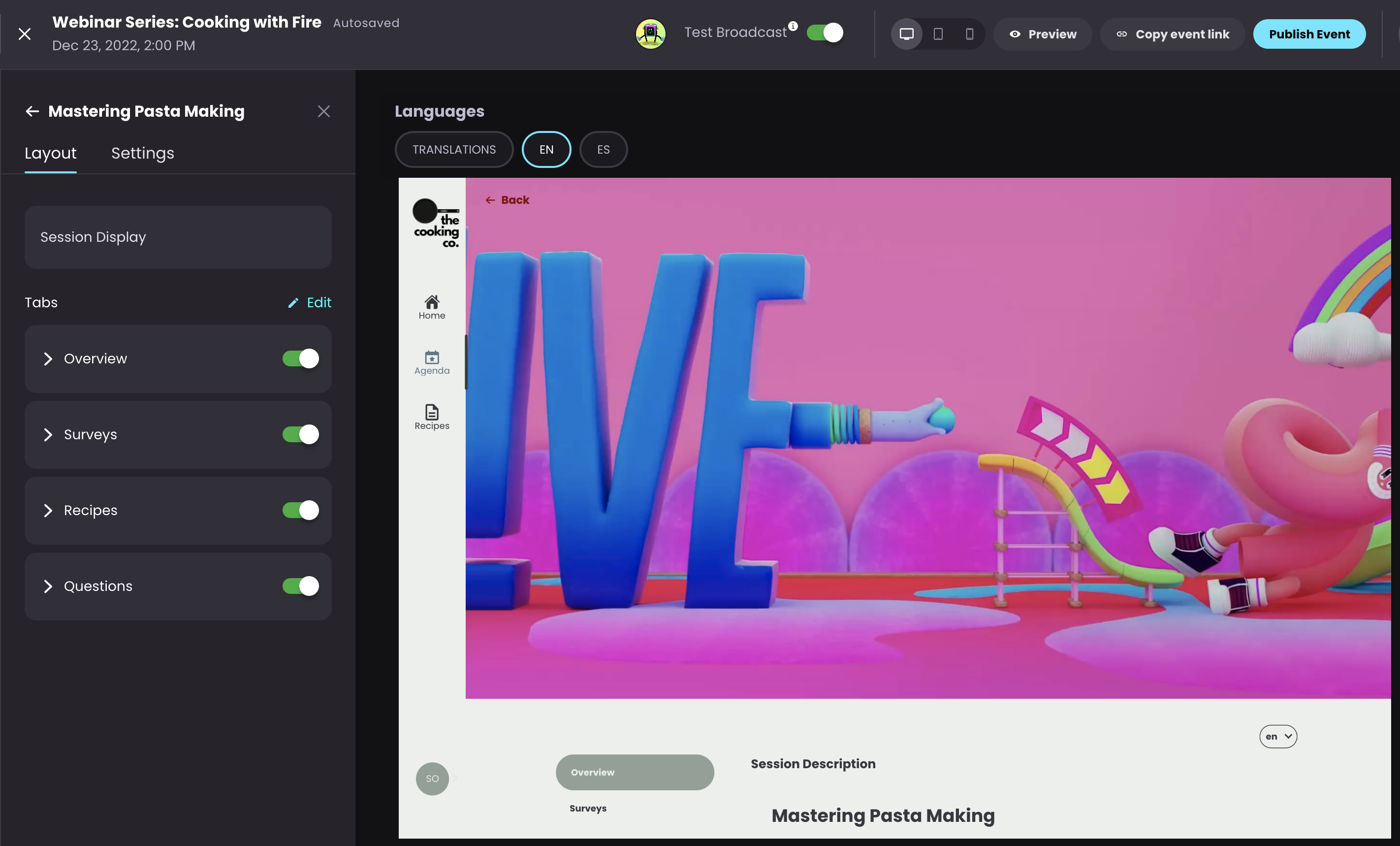 Important: Once the test is complete, be sure to toggle off 'Test Broadcast' to ensure your stream hits your event page when you go live.
For more information about how to stream, check out our article on Greenroom streaming here.