Registering for an event hosted on the Brandlive platform is easy. Check out our how-to article below!
Each event hosted on our platform is unique and will vary from the example provided below in both content and styling, however, most event site layouts are similar.
If you have any trouble registering for an event, we suggest contacting your event organizer directly.
Registering for an Event
To register for an event, you must have the URL of the event site. You may receive this link via email, on social media, or any other platform the event organizer uses.
Once you've received your link, click on it to view the event site Landing page.
On the Landing page, click on any button that says Registration or Register Now. These buttons are typically located in the header or in the main banner for the event: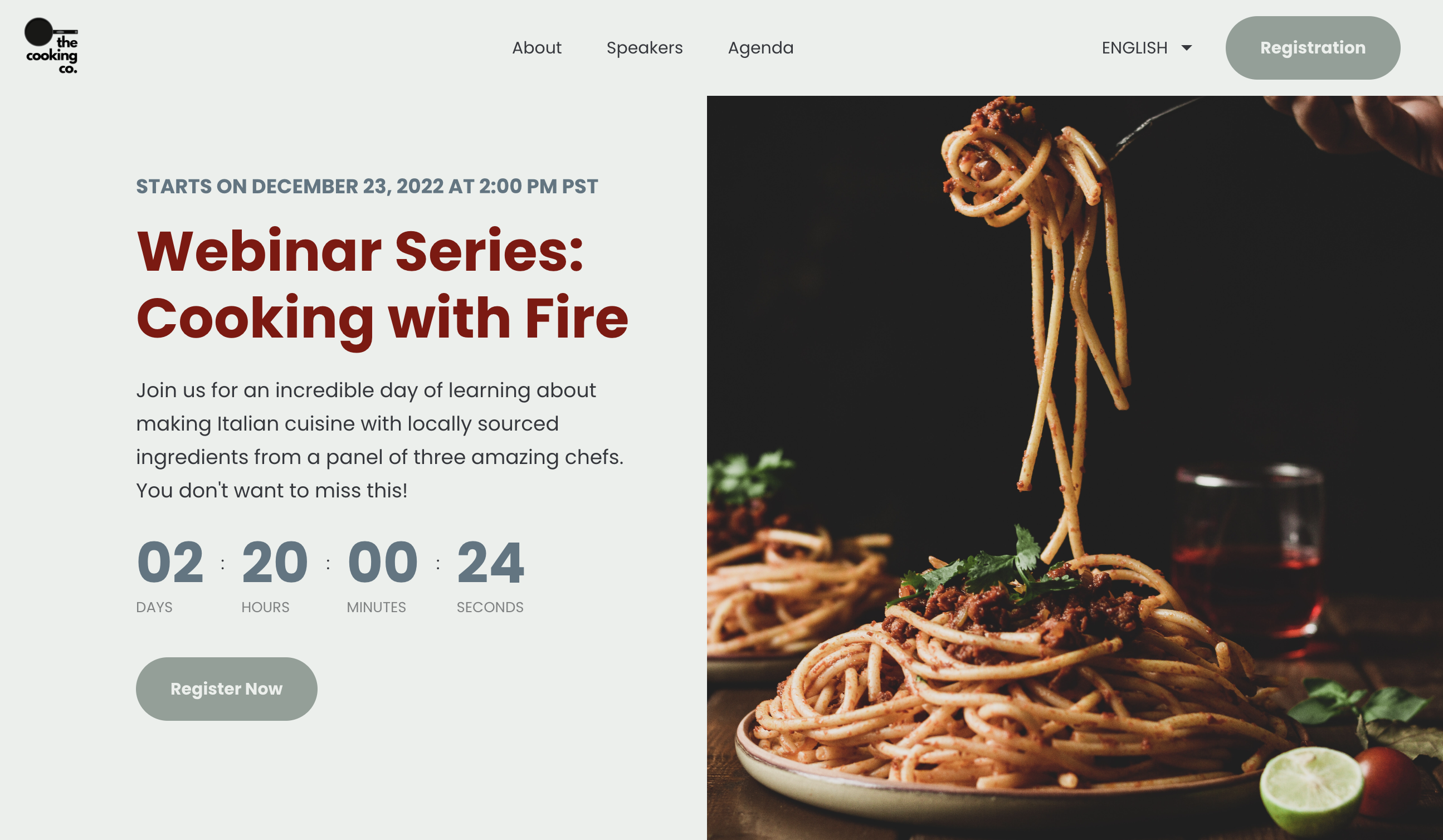 Note: Registration buttons and locations will vary from event to event.
Once you've clicked on a registration button, you will be taken to a registration page. This page typically looks something like this: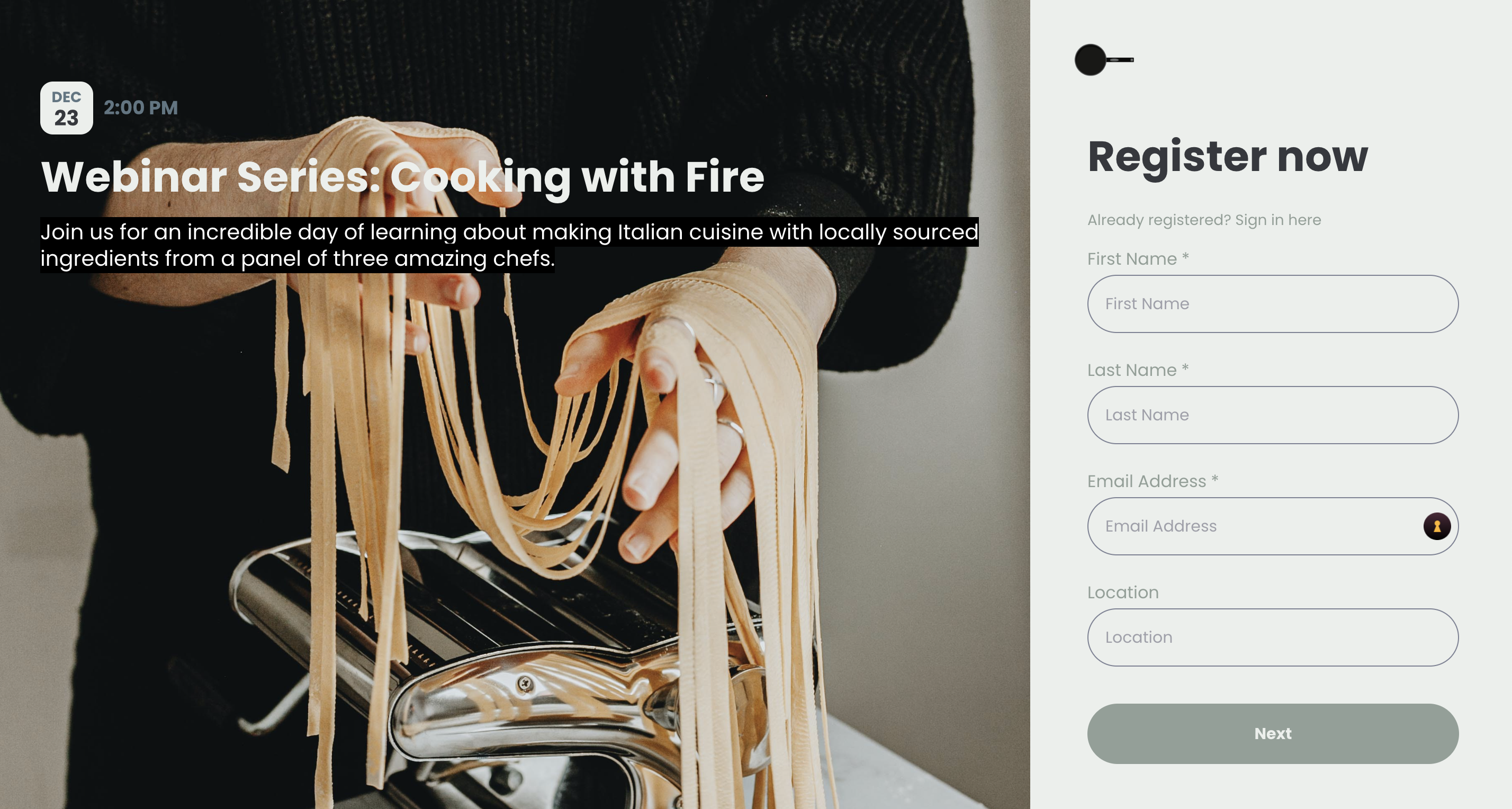 Use the form to complete the fields. Some fields may be required while others are optional. If you have received a passcode for your event, enter it in the passcode field that appears.
When the form is complete, click 'Next'. You may be directed to enter additional information, optionally upload a profile photo, or complete payment for ticketed events.
Once you've completed all required fields, click 'Submit'.
Note: Some event organizers may host registration on another platform. If this is the case, you will be redirected to the site selected by the organizer.
After clicking Submit, you may land on the Home page for your event, however, some event organizers require email verification. If so, you will receive this message: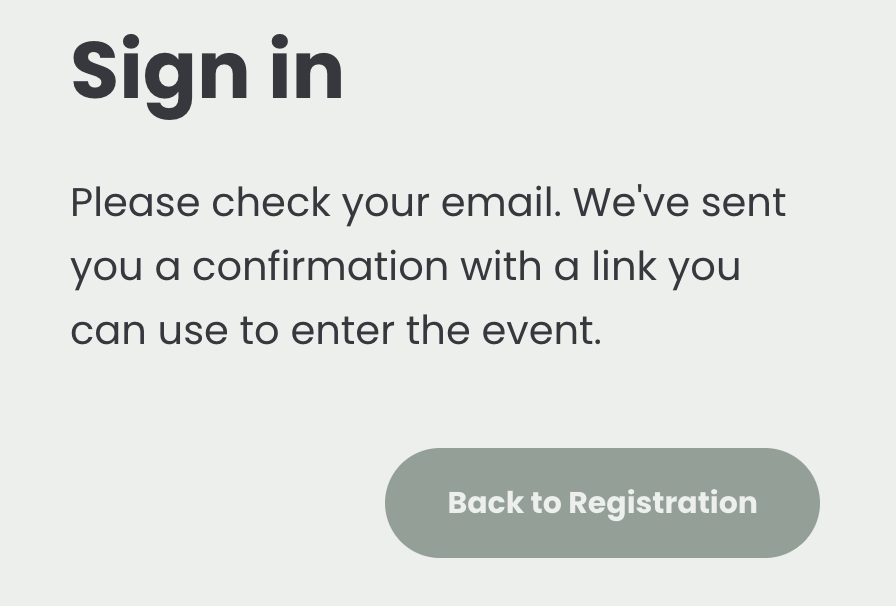 To complete registration and access the event, open your inbox and click on the link in your confirmation email: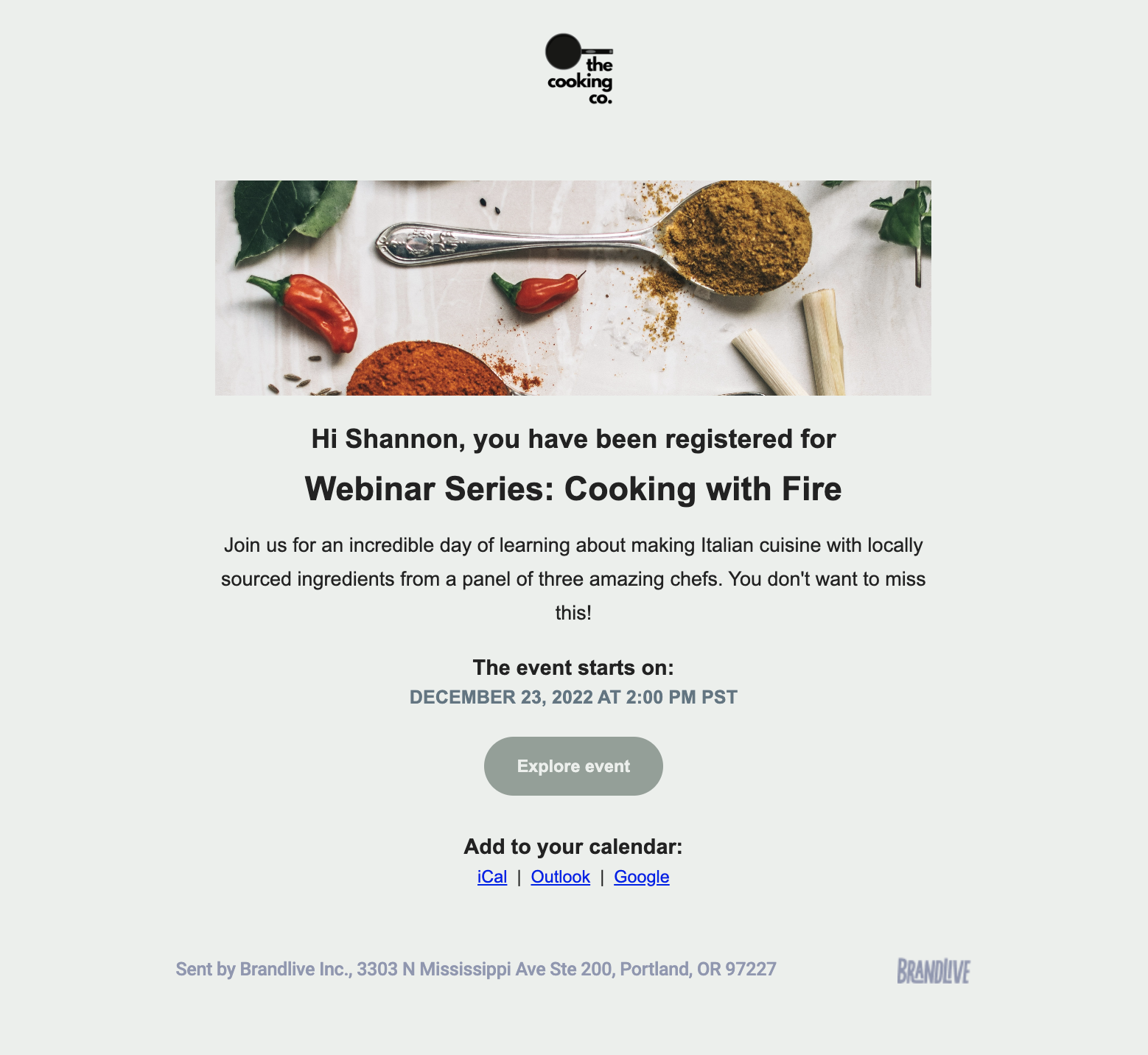 Then, you'll land on the Home page of your event to begin exploring the content: