Build connections between attendees one on one or facilitate group conversations with Direct Messaging.
Direct Messaging allows attendees to chat with each other privately through messaging before, during, or after your event. Event organizers can also create groups for attendees to connect with each other by topic or use the Event Lobby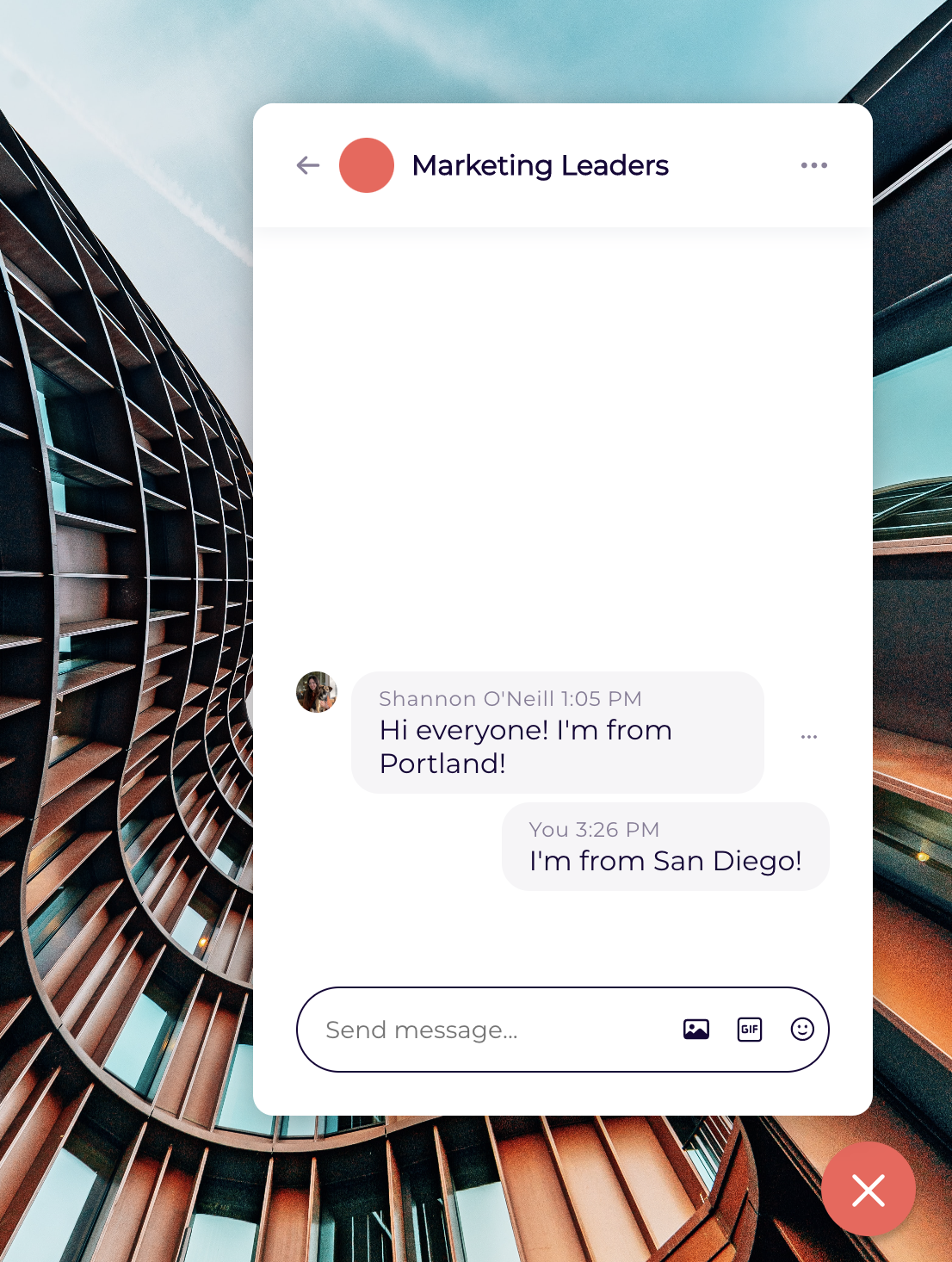 Enabling Direct Messaging
To enable Direct Messaging, the Attendee Directory must be enabled. Follow the steps in How to: Utilize the Attendee Directory before moving on here.
Open your event in the Sitebuilder tool and navigate to the Social tab in the lefthand navigation menu.
Then, select 'Messaging':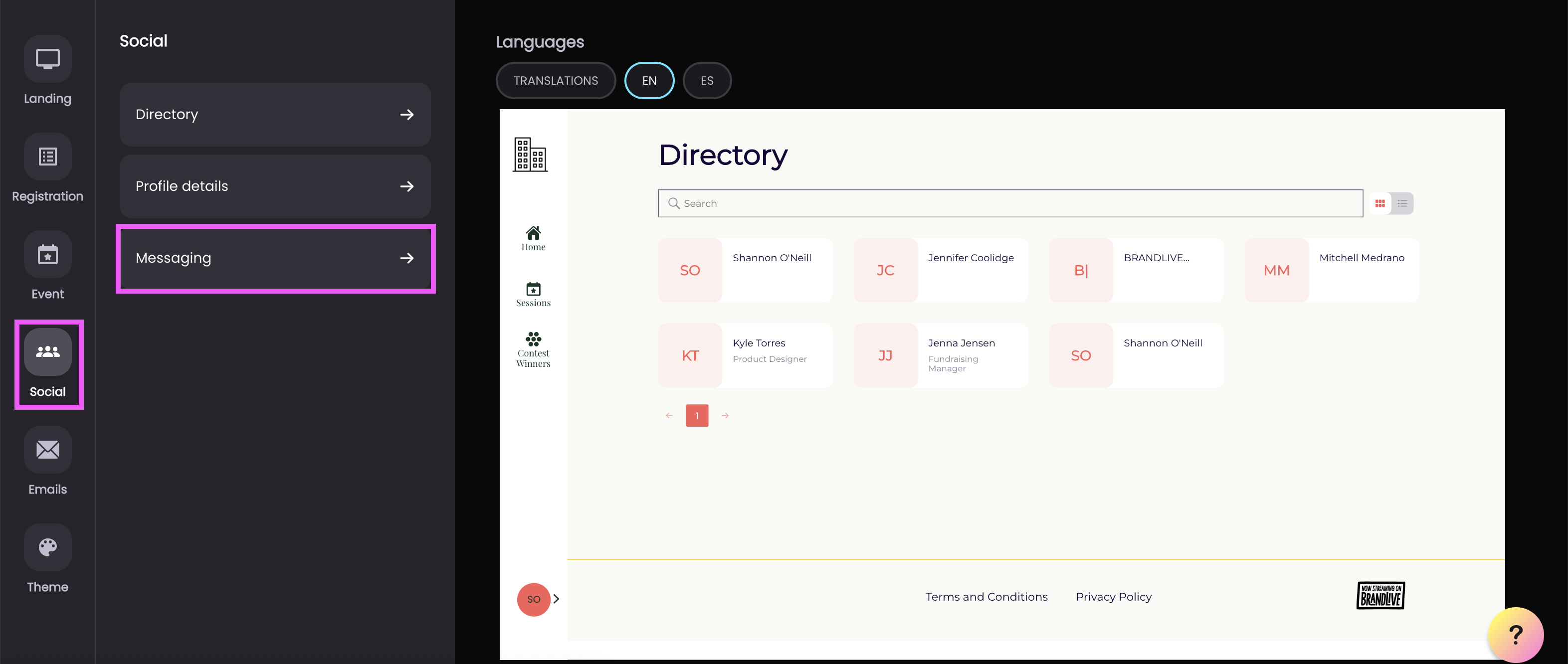 Next, toggle 'Direct Messaging' on to allow attendees to message each other. A message window will appear in the lower righthand corner.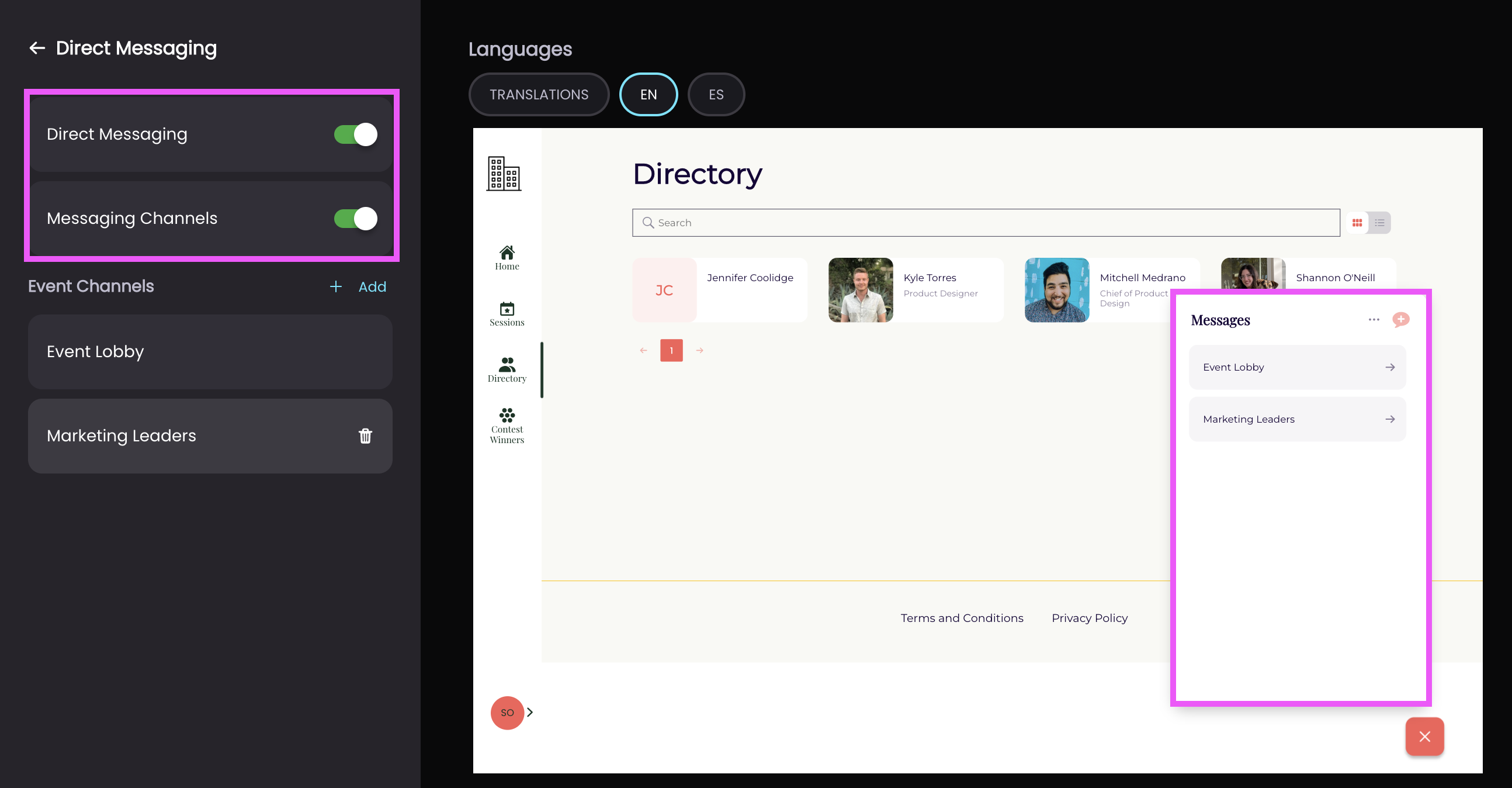 Direct Messaging allows attendees to chat with each other one to one. The messaging window can be closed by selecting the 'X' icon in the lower righthand corner. Attendees can access Direct Messaging from any page by clicking on the icon again.
Creating Event Channels
Admins can also create Channels for attendees to use to discuss various topics as a group. Admins can enable this feature by toggling on 'Messaging Channels':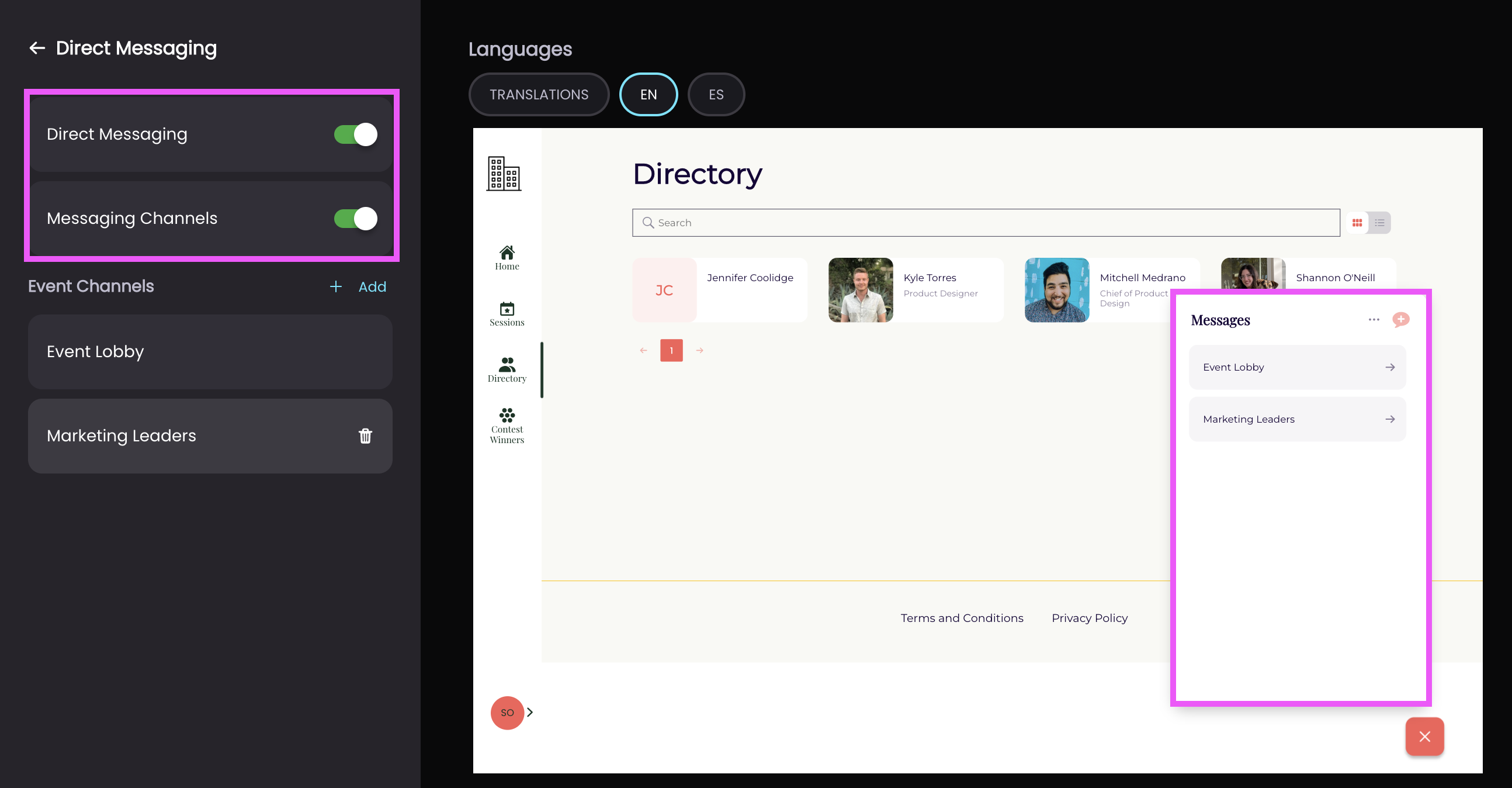 The 'Event Lobby' channel will automatically populate in Messaging once toggled on. This channel is designed for general event questions.
Admins can add new Channels by selecting the blue '+ Add' icon next to 'Event Channels'.
A modal will appear to name the Channel and optionally add an image:
Once created, attendees can use the Channels to chat with one another as a group.
Admins can change the name of an Event Channel by clicking into the title in the page navigation menu.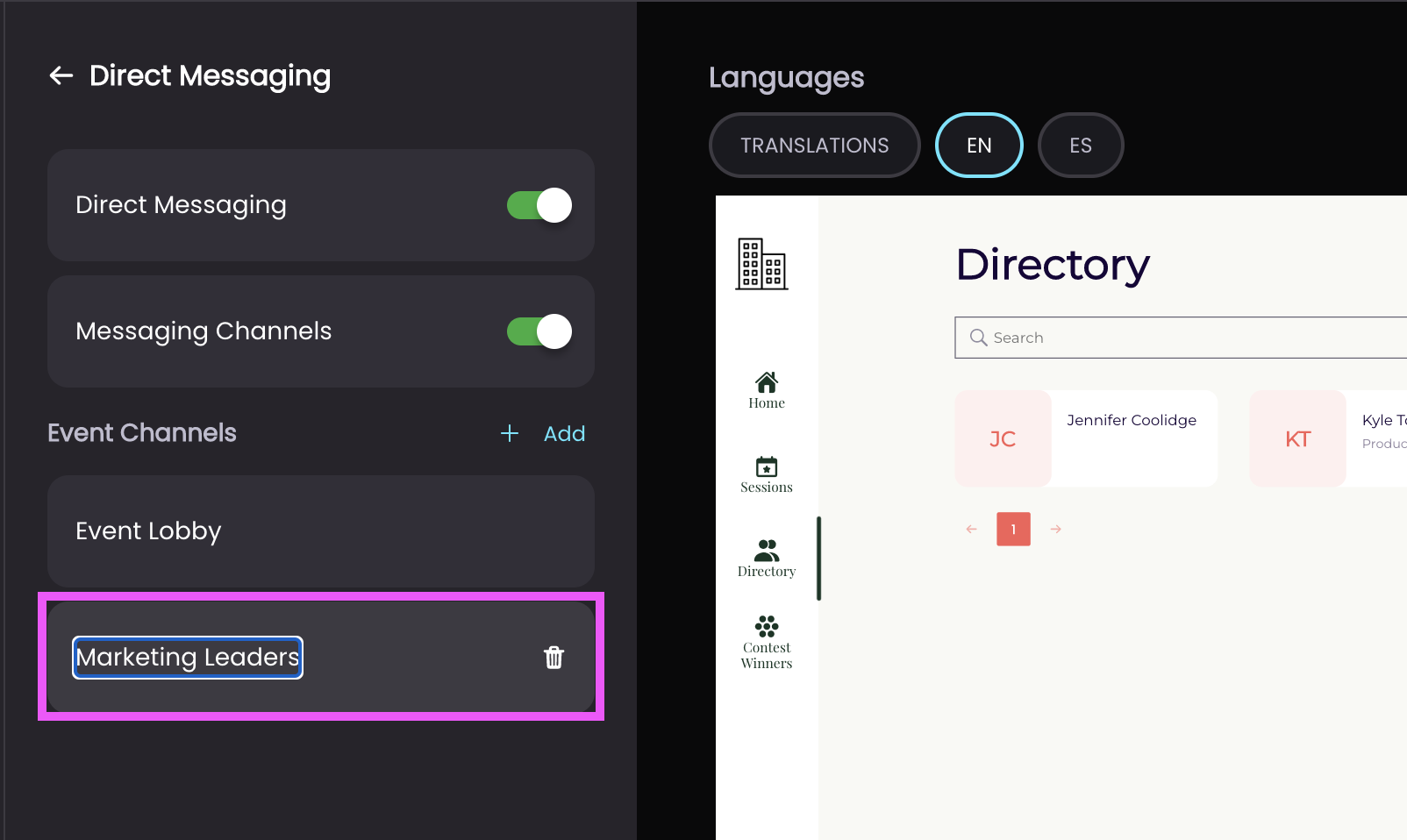 Admins can also remove Event Channels they've created by hovering over the channel in the menu and selecting the trashcan icon.
Note: The Event Lobby channel cannot be removed, however, it can be renamed.
Moderating Event Channels
Moderators can access Event Channels from the Moderation panel by selecting the messaging icon in the lower righthand corner.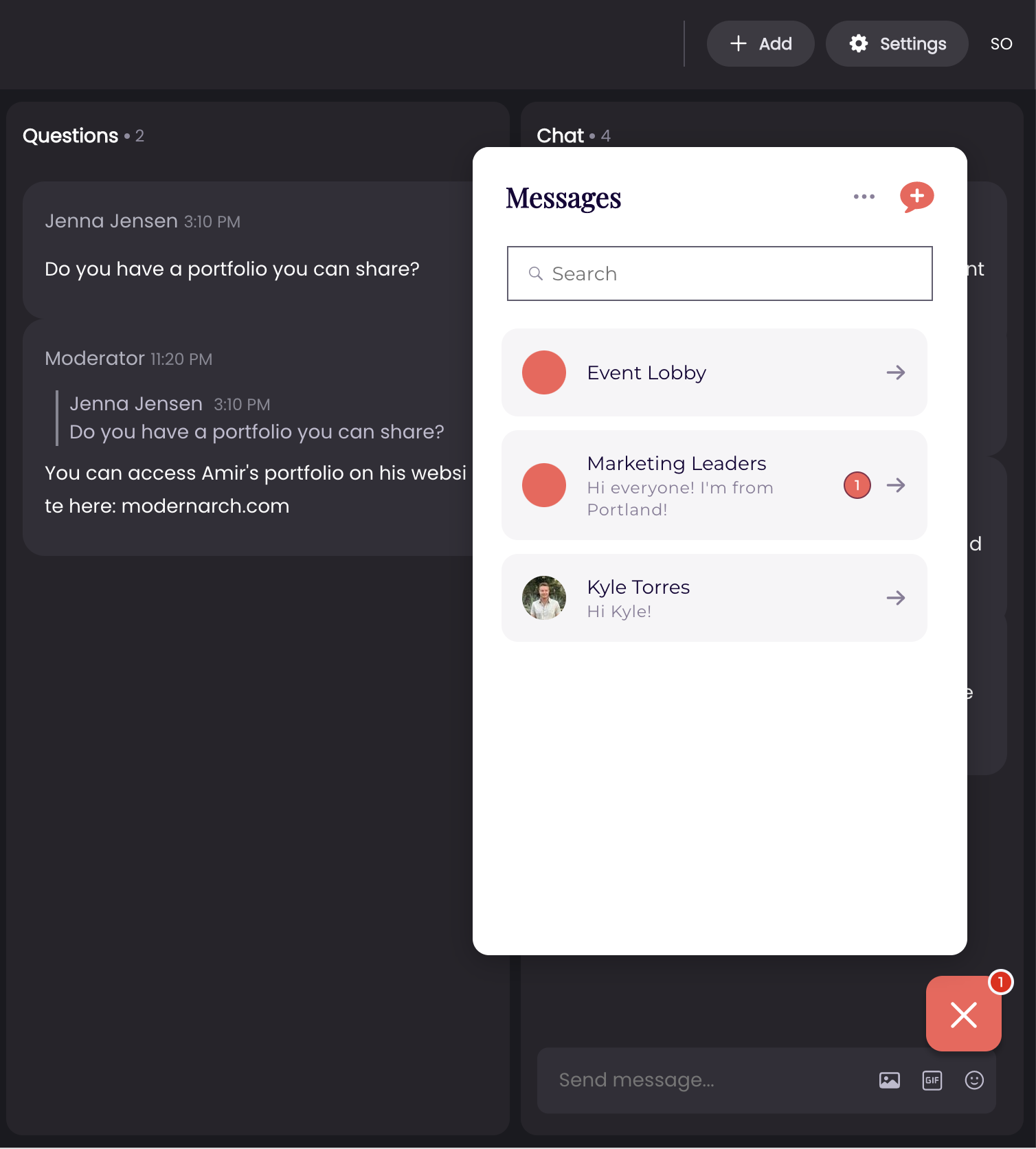 Moderators can then:
Message attendees directly
View and message Event Channels
Create new groups
Ban users
Moderators cannot delete messages from groups, however, when a moderator blocks a user, the user's messages will be removed. Learn more about moderation in our article here.
Attendee Experience
Attendees can access the messaging feature from any page of the event site after they log in by clicking on the chat bubble icon in the lower righthand corner of the screen: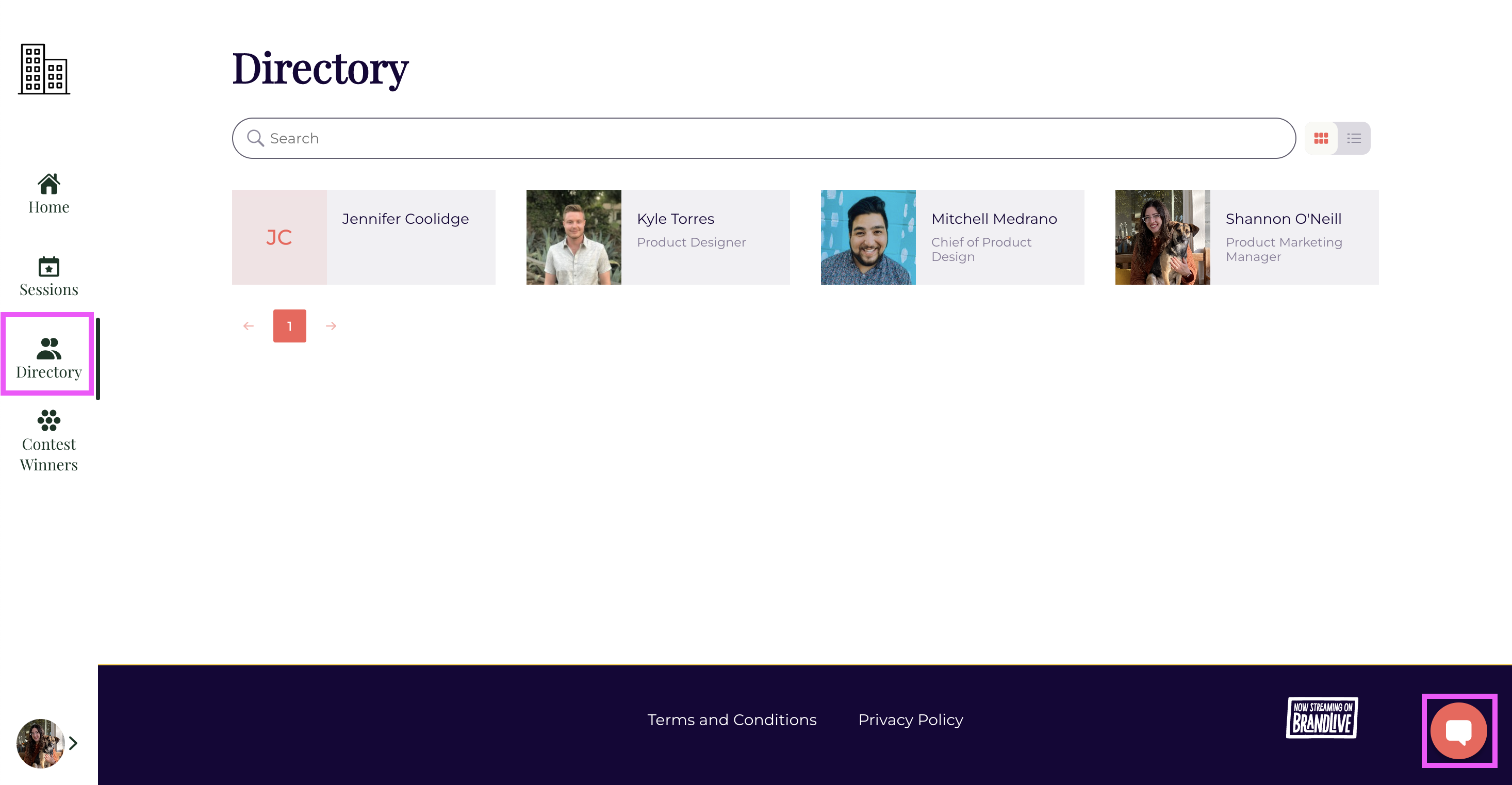 Then, attendees can:
Use the '+' icon to start new direct messages
Message Event Channels
Search messages
Disable Messaging by selecting the three dots in the top right corner of the Messaging window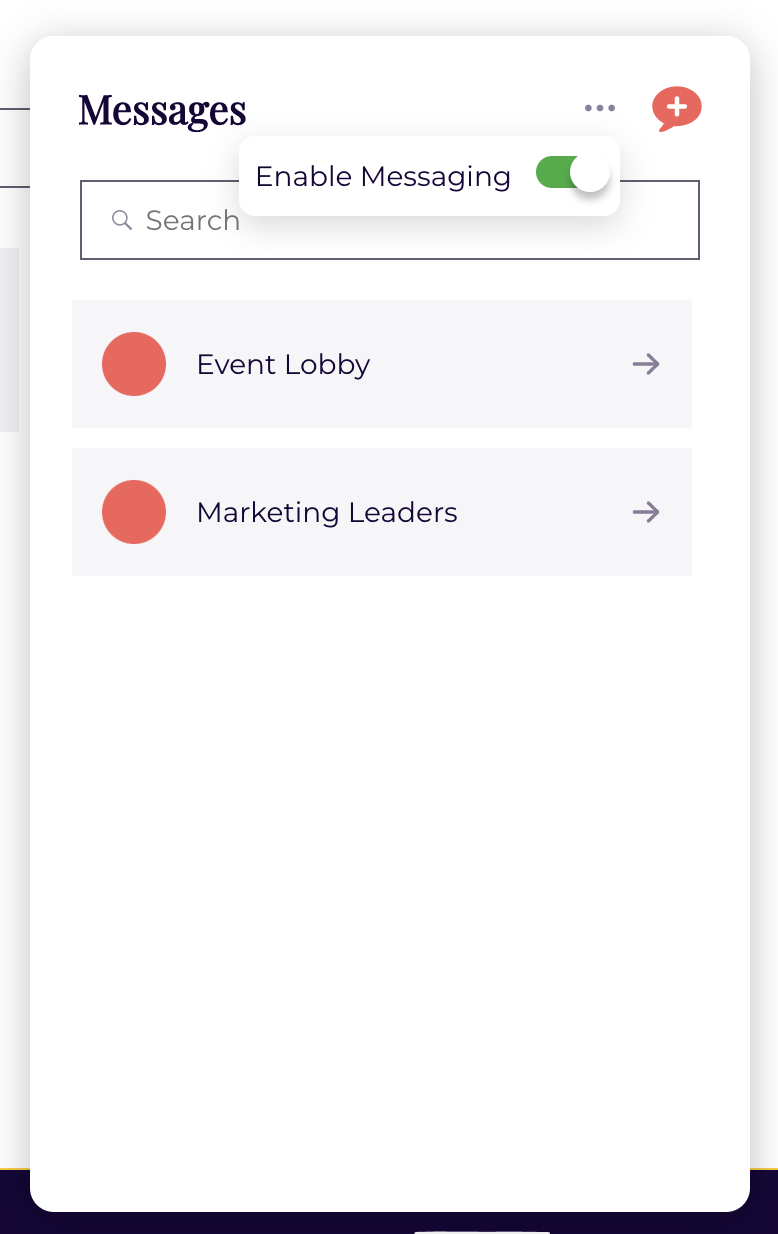 To start a new direct message or create a group, attendees can select the '+' icon in the chat bubble: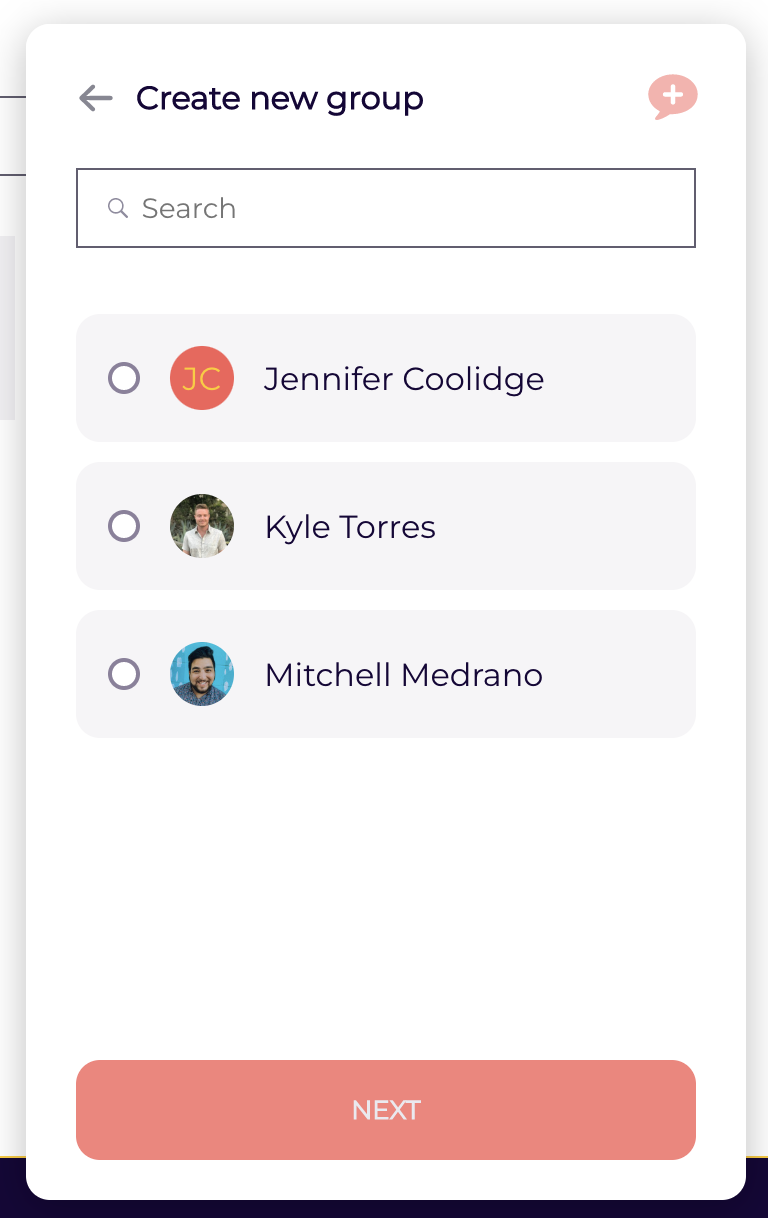 Attendees can then begin chatting. Users can also block other attendees if needed by selecting the three dots in the upper righthand corner of the window.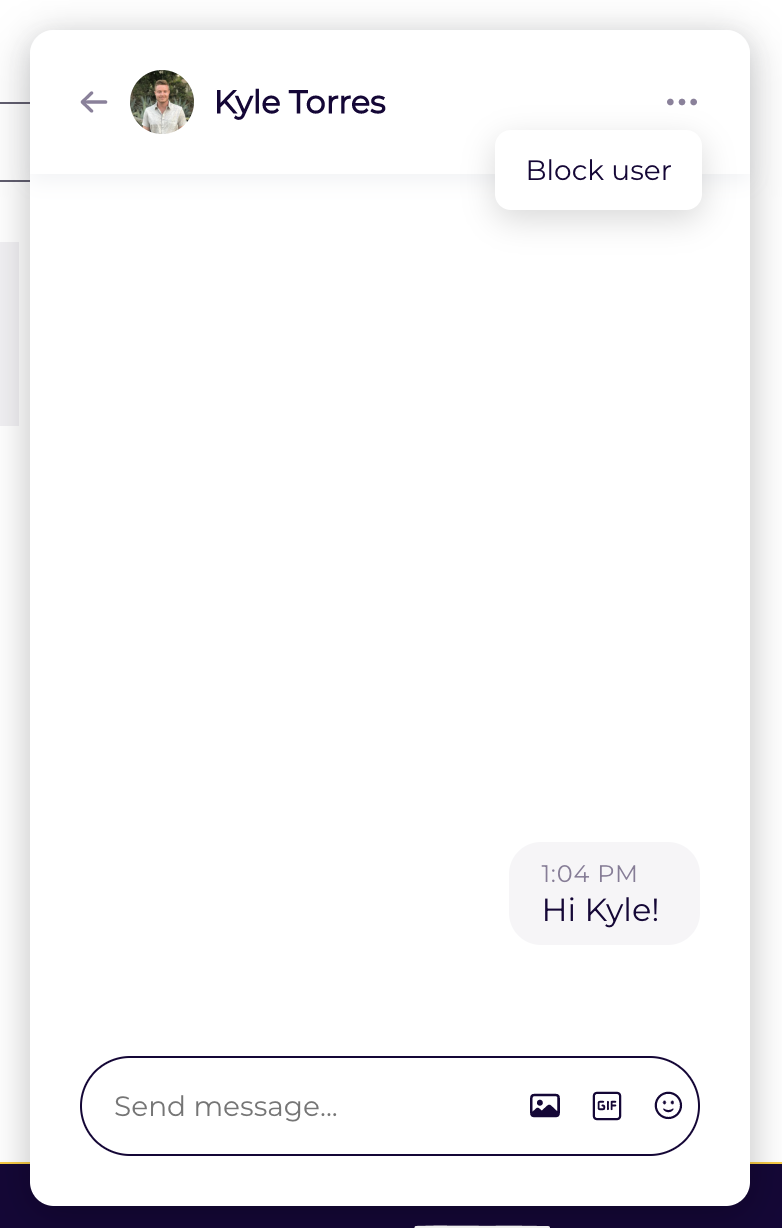 Related Articles