Build community and connection through your event with networking features.
The Attendee Directory allows your audience to learn more about one another and make connections for an impact that extends long after your event. Learn more about how the Directory works and how to enable it below.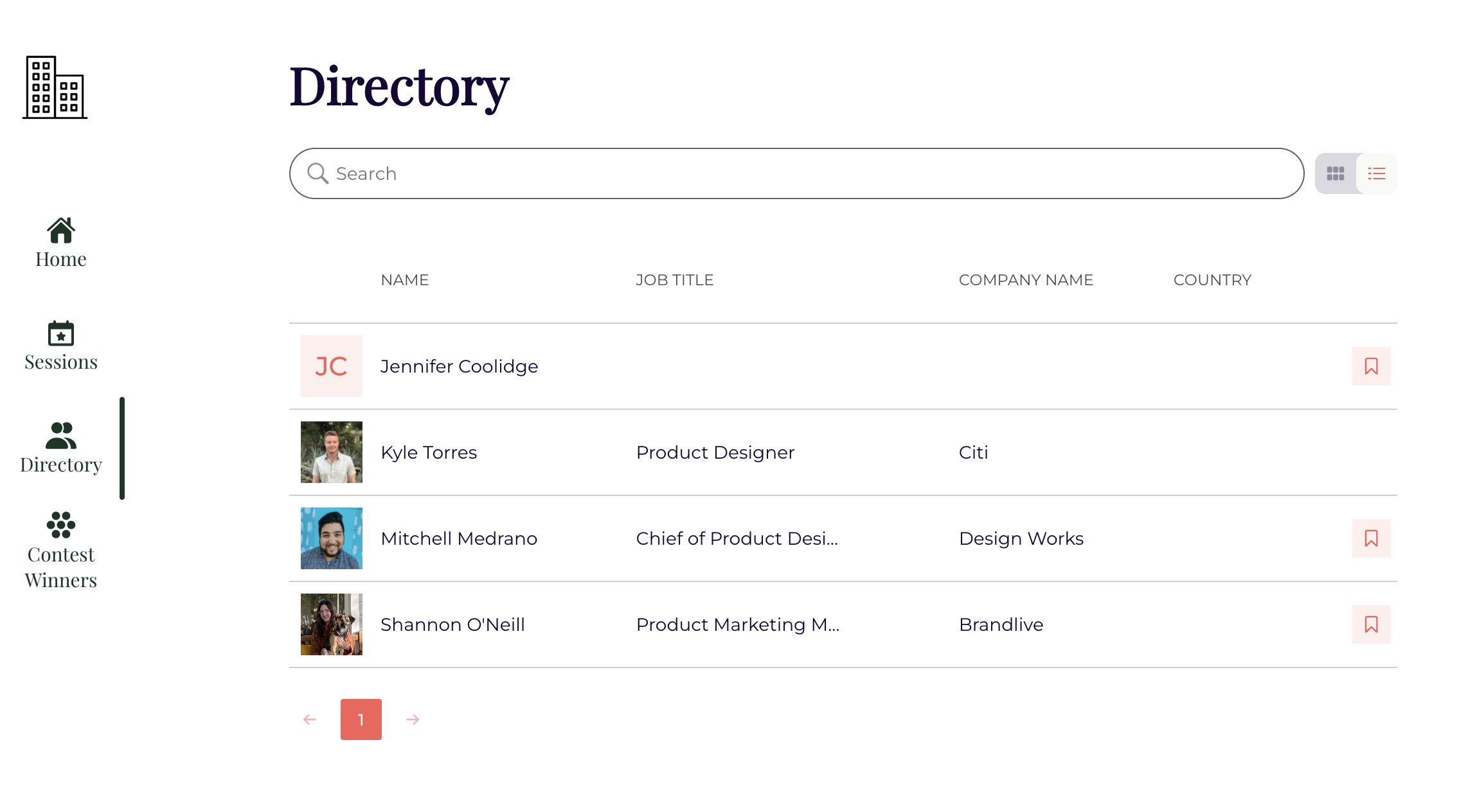 Enabling the Attendee Directory
To enable the Directory, Attendee Profiles must be turned on. Follow the steps in How to: Utilize Attendee Profiles before proceeding to the next step.
Once you have enabled Attendee Profiles, open your event in the Brandlive Sitebuilder and select the Social tab from the lefthand navigation menu.
Then, select 'Directory':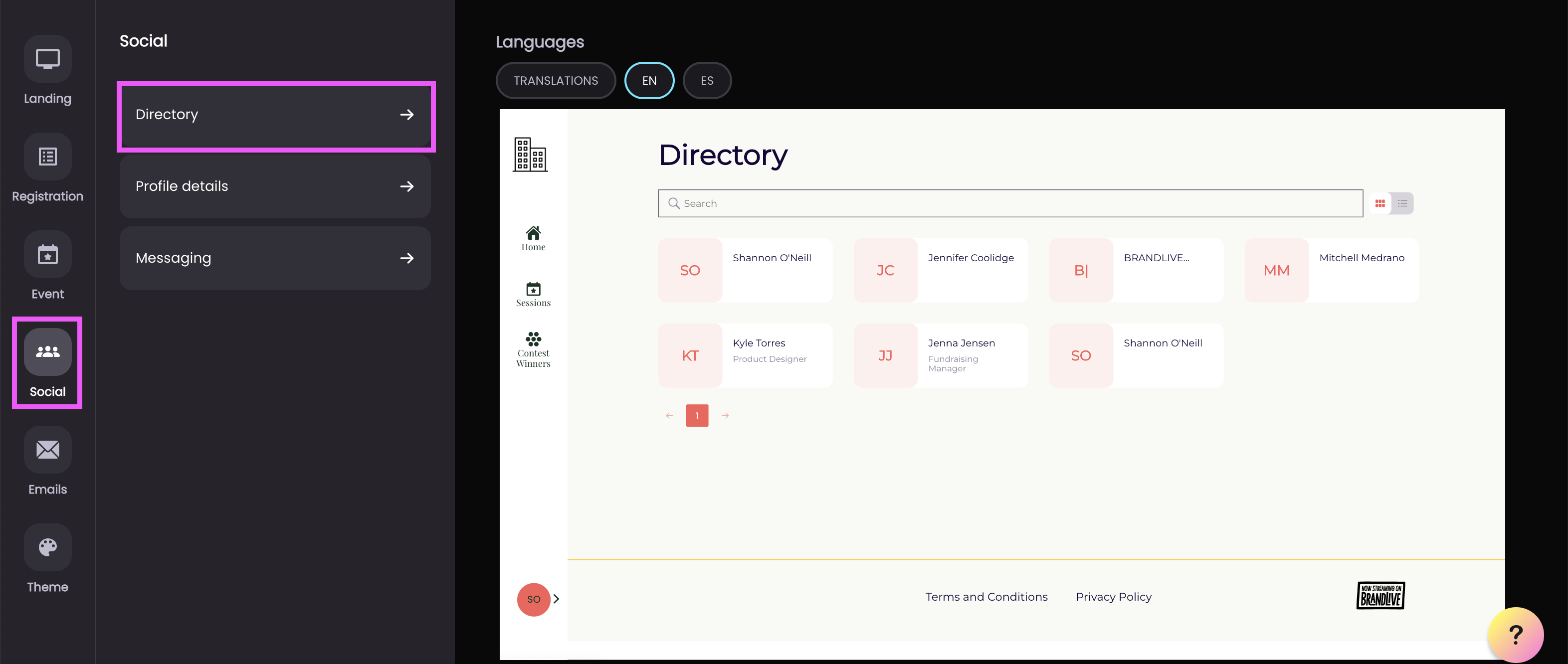 Then, toggle on 'Enable Directory':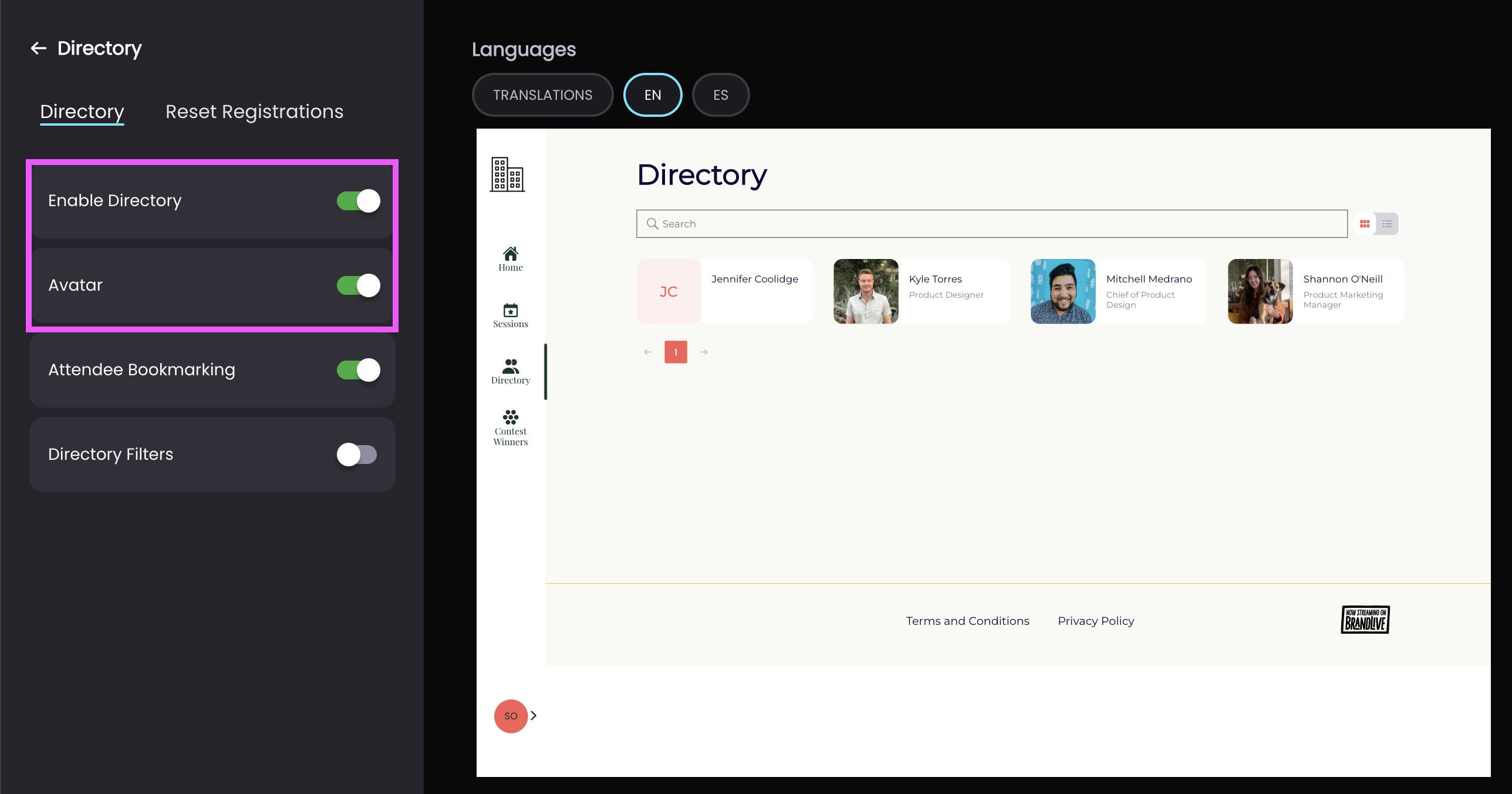 Optionally, toggle on 'Avatar' to allow attendees to upload a profile photo of themselves to be displayed to other attendees.
Attendee Bookmarking & Filters
Bookmarking allows attendees to save other attendee profiles by selecting the bookmark icon that appears on their profile listing: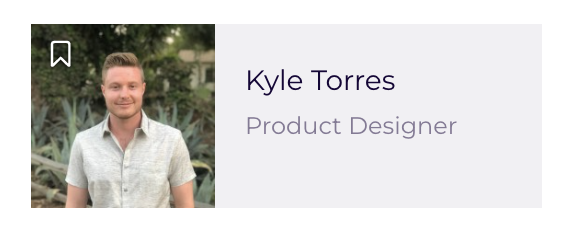 Attendees can view bookmarked attendees from the main Directory listing page.
To turn this feature on, navigate to the Directory page in the Sitebuilder and toggle it on: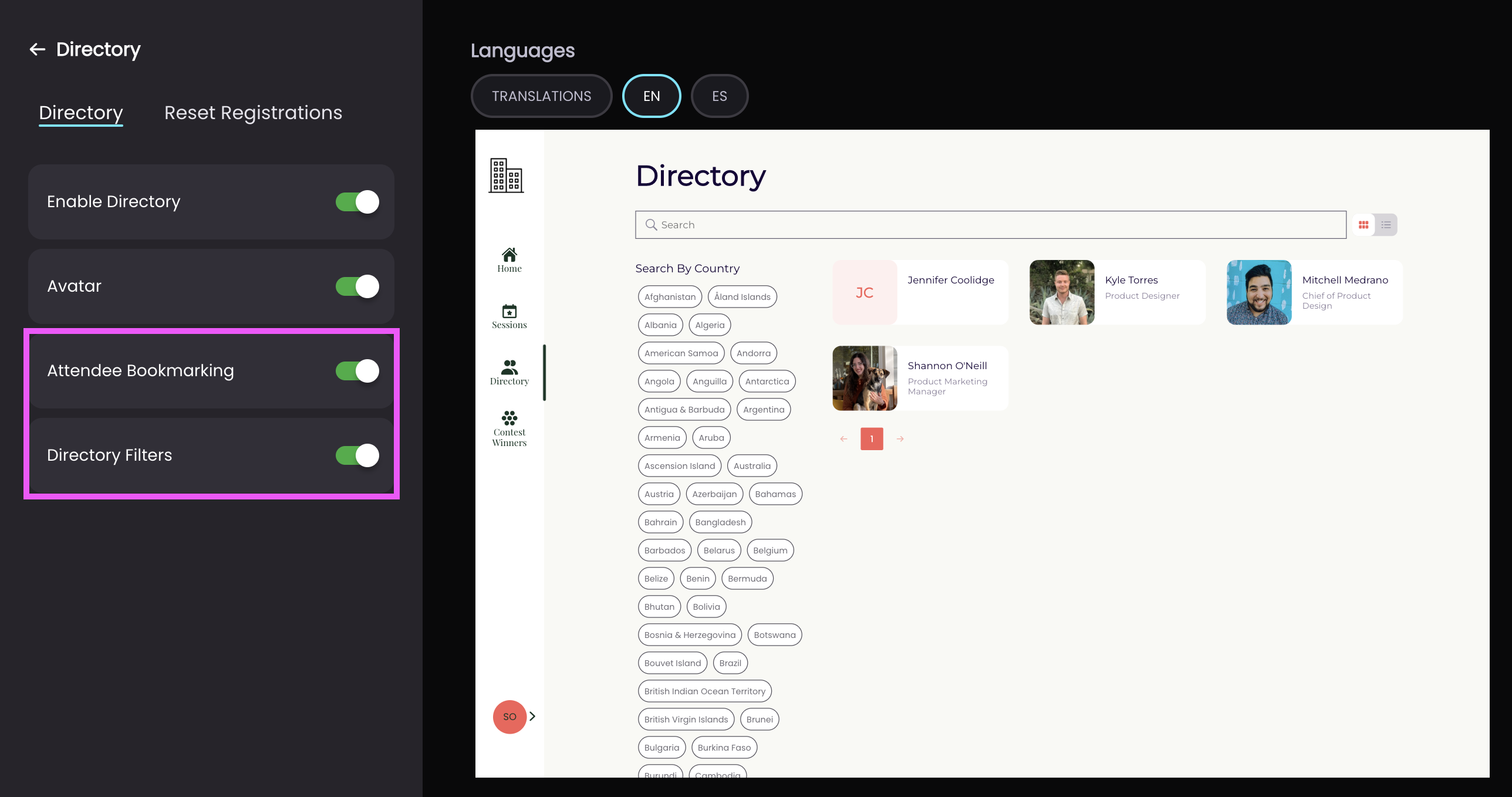 Admins and Site builders can also opt to toggle on Directory Filters.
Directory filters allow attendees to sort the directory based on criteria set by the Admin or Sitebuilder. Filters are created when a multi-choice question is added to the Registration form.
Note: If you do not have any multiple choice questions enabled, no filters will be available.
To select filters to be available for attendees, hover over the 'Directory Filters' tab and select the pencil icon that appears.
Then, select from the filters and click 'Save Filters':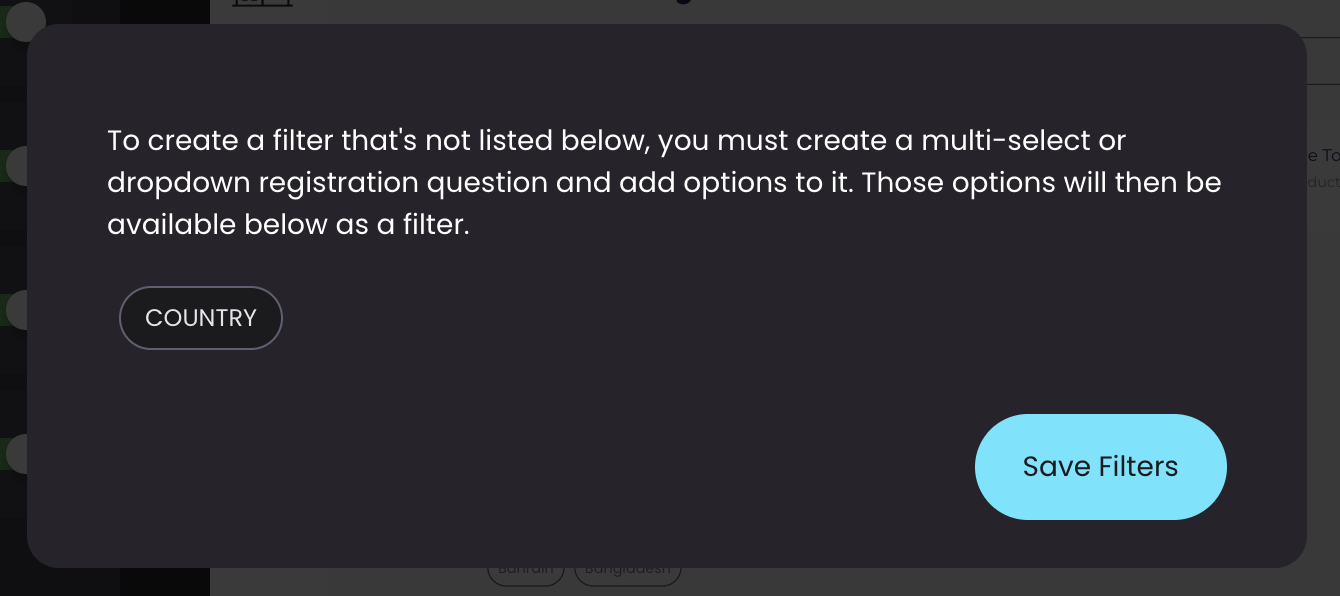 Attendees can now sort the Directory by Country: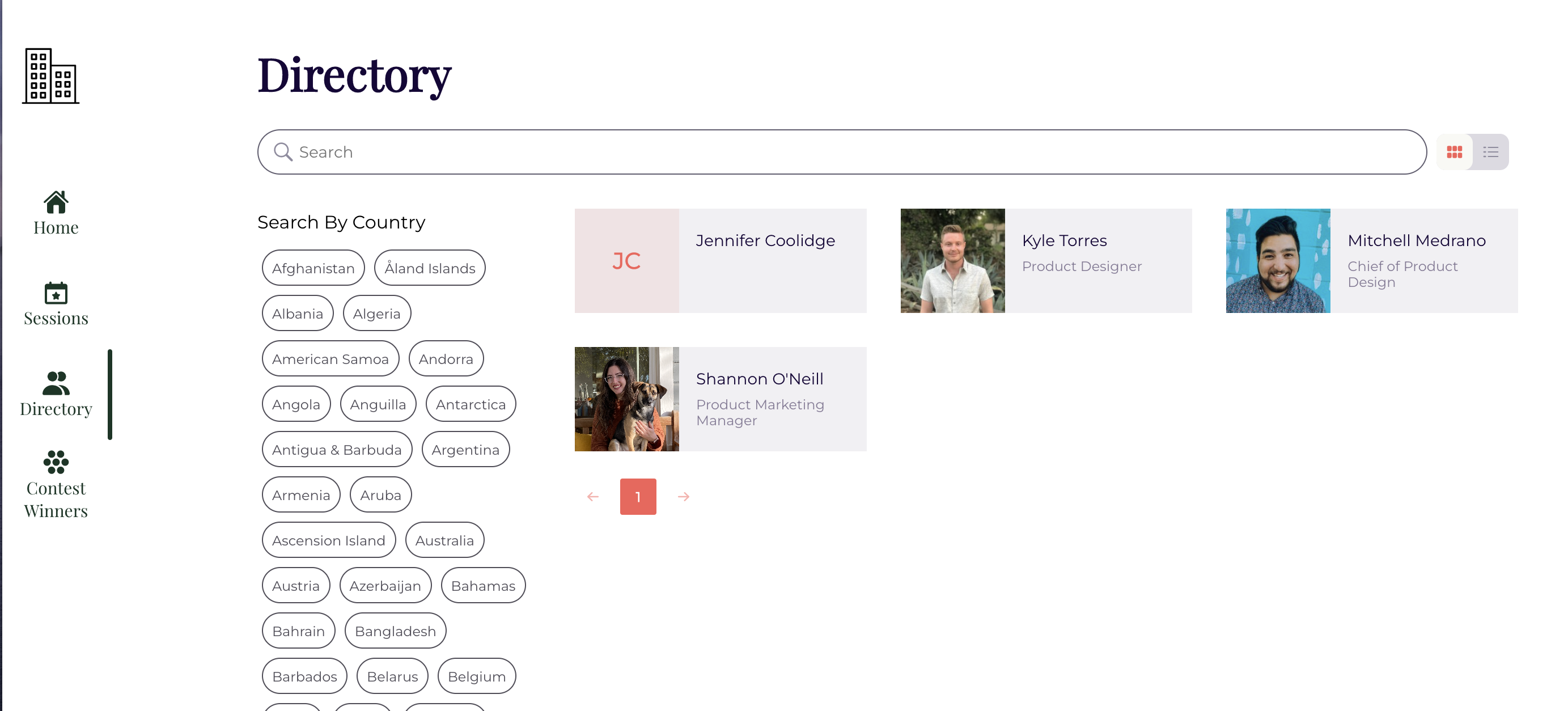 Attendee Experience
When the Directory is enabled, attendees will be able to navigate to the page by selecting 'Directory' from the left hand menu: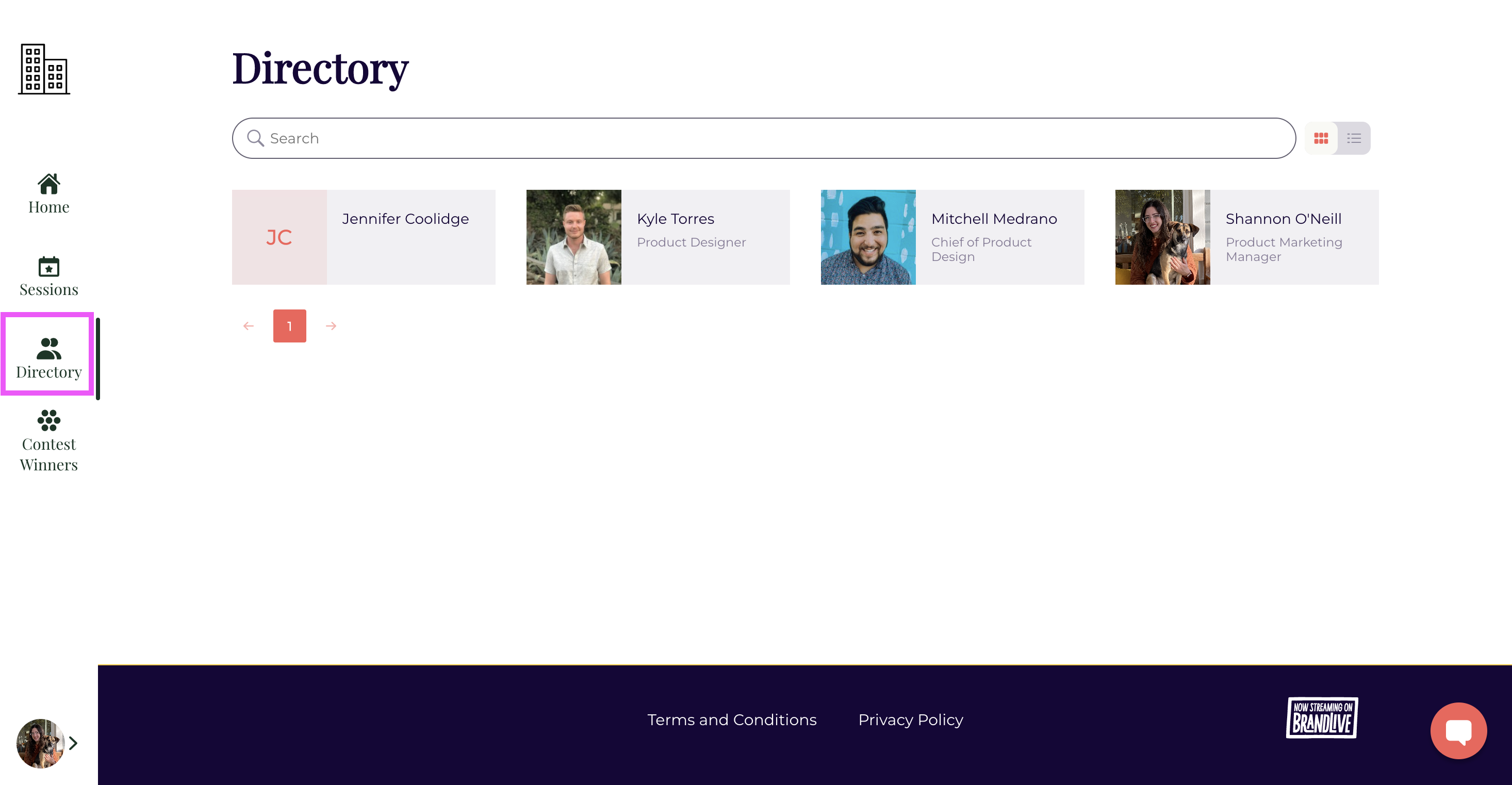 Attendees can view the directory in a tile or list format by selecting between the icons to the right of the search bar.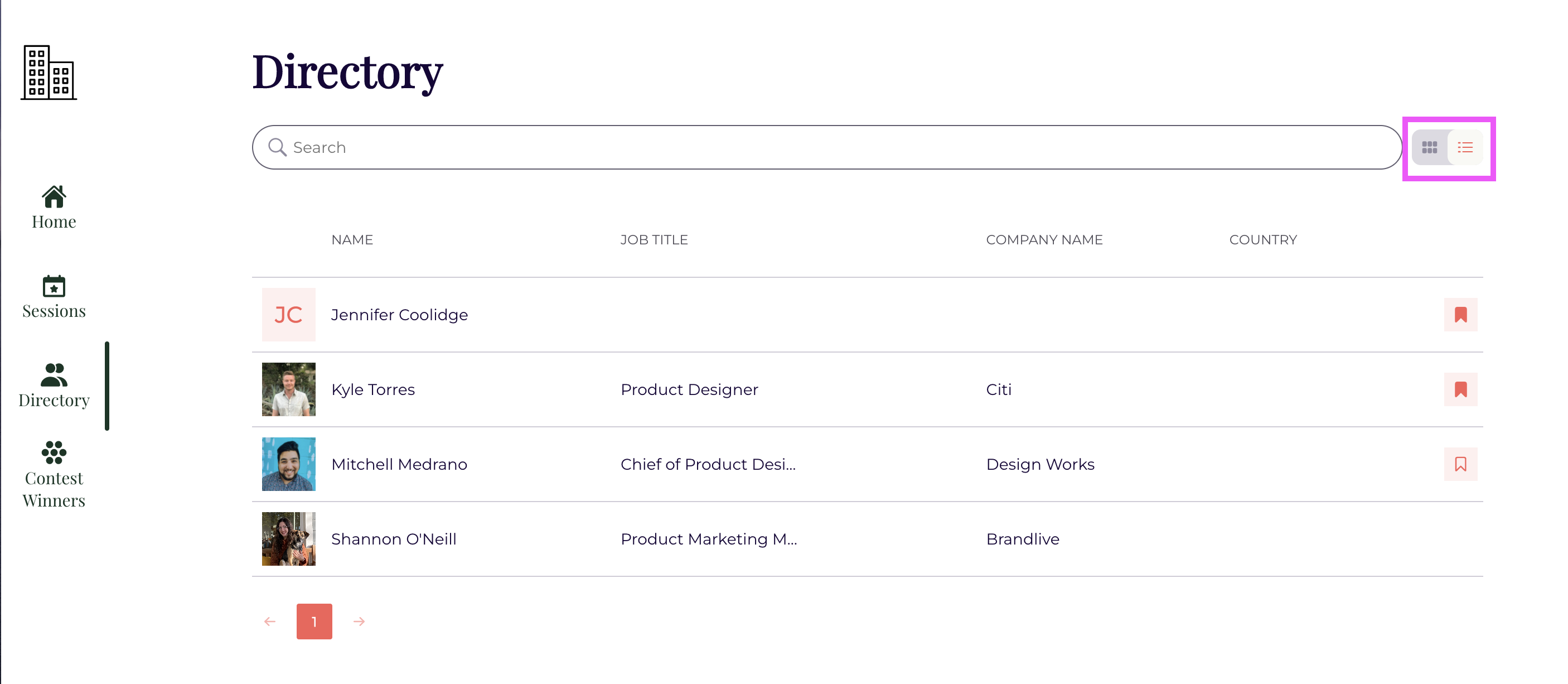 Attendees can click on each listing to view profile details and learn more about each person.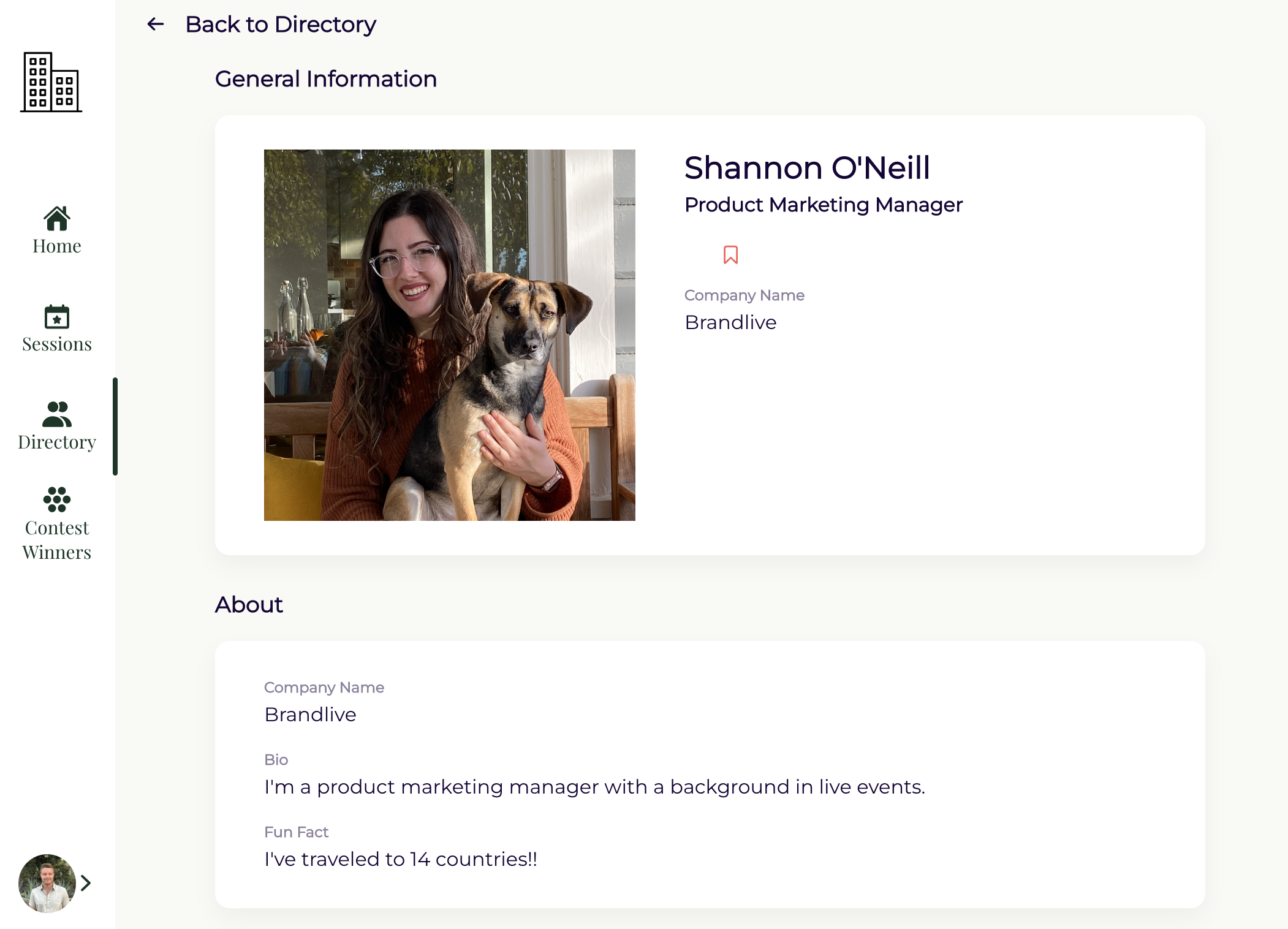 Contact information such as email and phone number will not be displayed for each attendee.
Related Articles