Audio only feeds allows multiple presenters to speak to a deck, a video, a screen share, or each other without being on screen. It also allows producers to add video or mp3 file audio to play under a shot while presenters are on screen.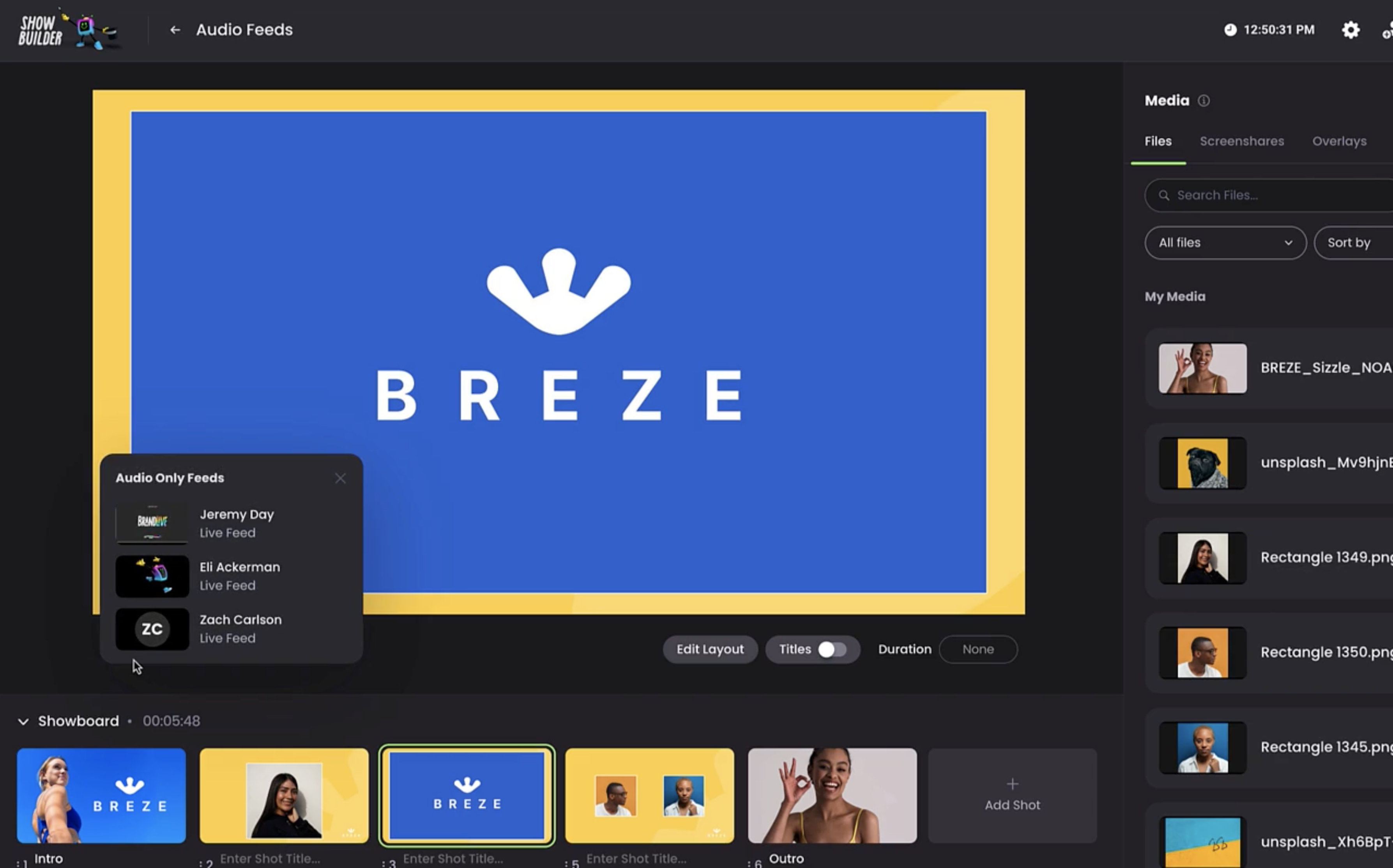 Feature Overview
Audio only feeds can be utilized in any shot layout in Greenroom to enable audio in a shot without requiring presenters or media to be on the canvas.
Producers can add a maximum of 8 audio feeds to a shot and can remove them at anytime.
When an audio only feed has been added to a shot, it will display the presenter icons or media icons below the shot in the audio feeds area.
How-to Video
Presenter Experience
When presenters are live in an audio only feed for a shot, they will see a green outline and a 'live' sticker in their video thumbnail in the Feeds tab: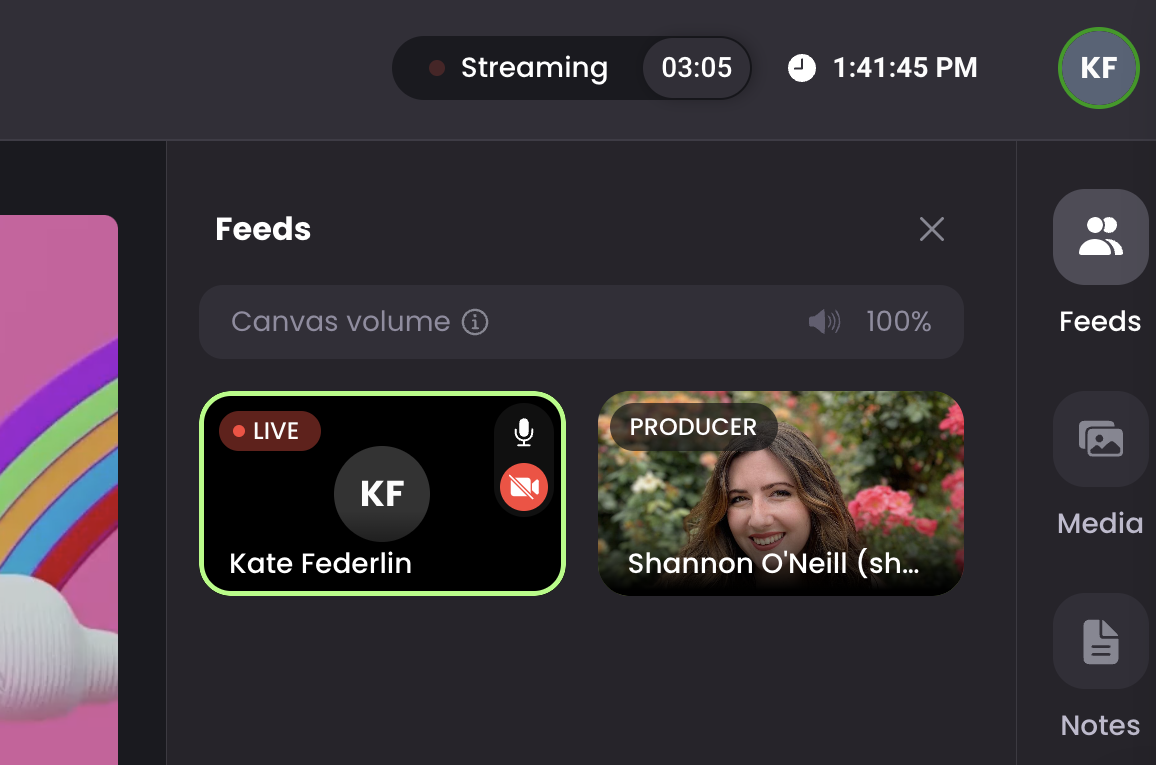 Screenshare Audio
The screen share of a Producer or Presenter can also be added to the audio only feeds area, allowing audio from a Chrome Tab (Mac) or Desktop Audio (Windows) to be part of the shot.
When building the shot, drag the screen share of the user into the audio only feeds area and drop it. The Greenroom user will then need to activate the screenshare to get the audio live. When activating, the user will need to check the share audio checkbox in the bottom left corner, to ensure audio comes through with the screenshare.
The Producer will want to monitor the volume of the screenshare audio from its source, whether that be the website (chrome tab) or desktop audio that's being shared.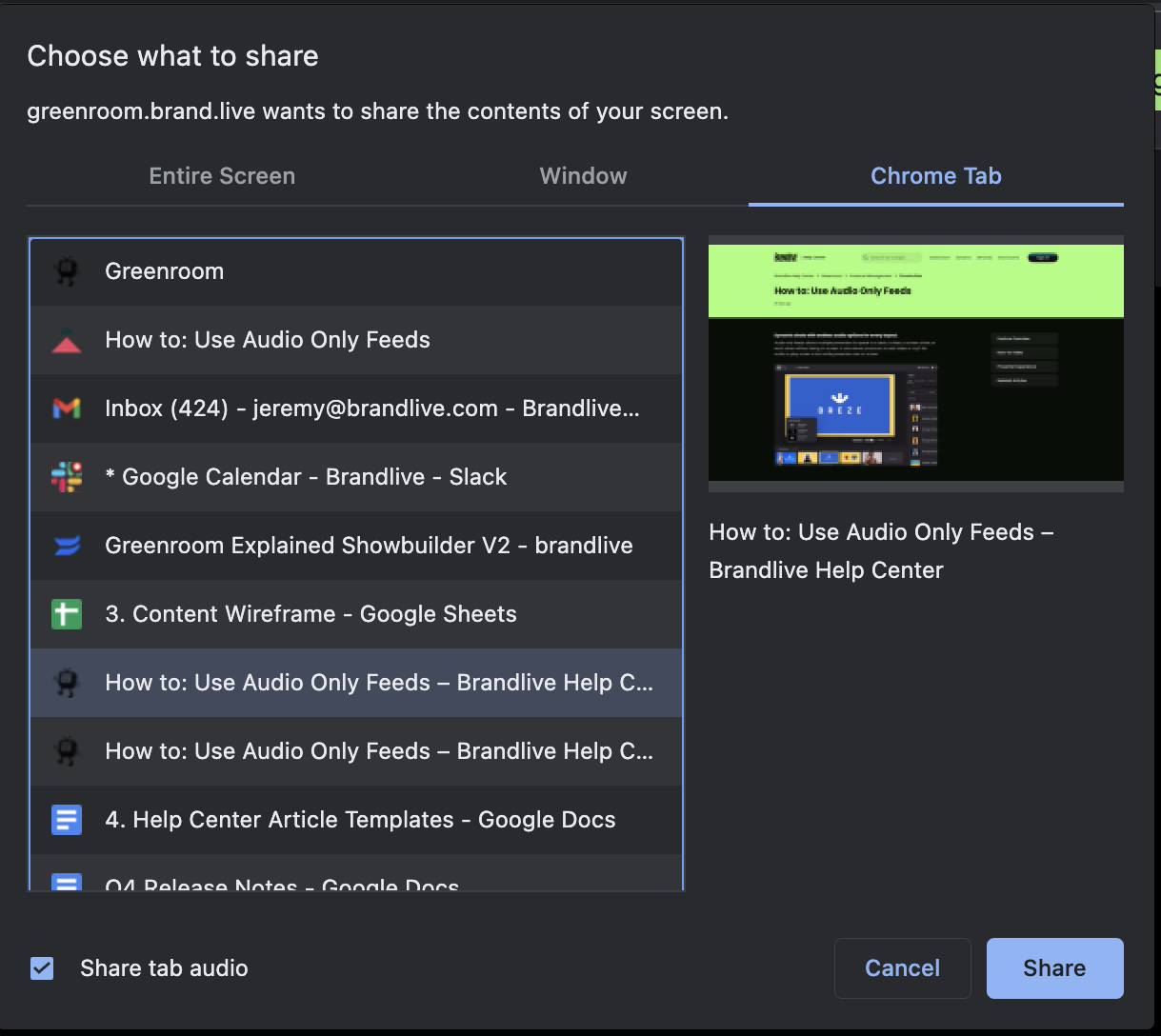 Related Articles