Host custom VIP content or securely segment your audience with custom page gating.
Custom pages offer endless creative options for hosting content to support your event or organization. Learn how to gate your content for specific audience groups below.
Looking for more information about Custom pages? Check out our overview article here.

Creating Custom Page Gating
To gate a custom page, open your event in Brandlive's Sitebuilder and select 'Event' from the lefthand navigation menu.
Then, scroll down to Custom pages and toggle 'Page Gating' on:

Note: You must create your Custom pages first.
Then, a modal will appear to select your gating requirements.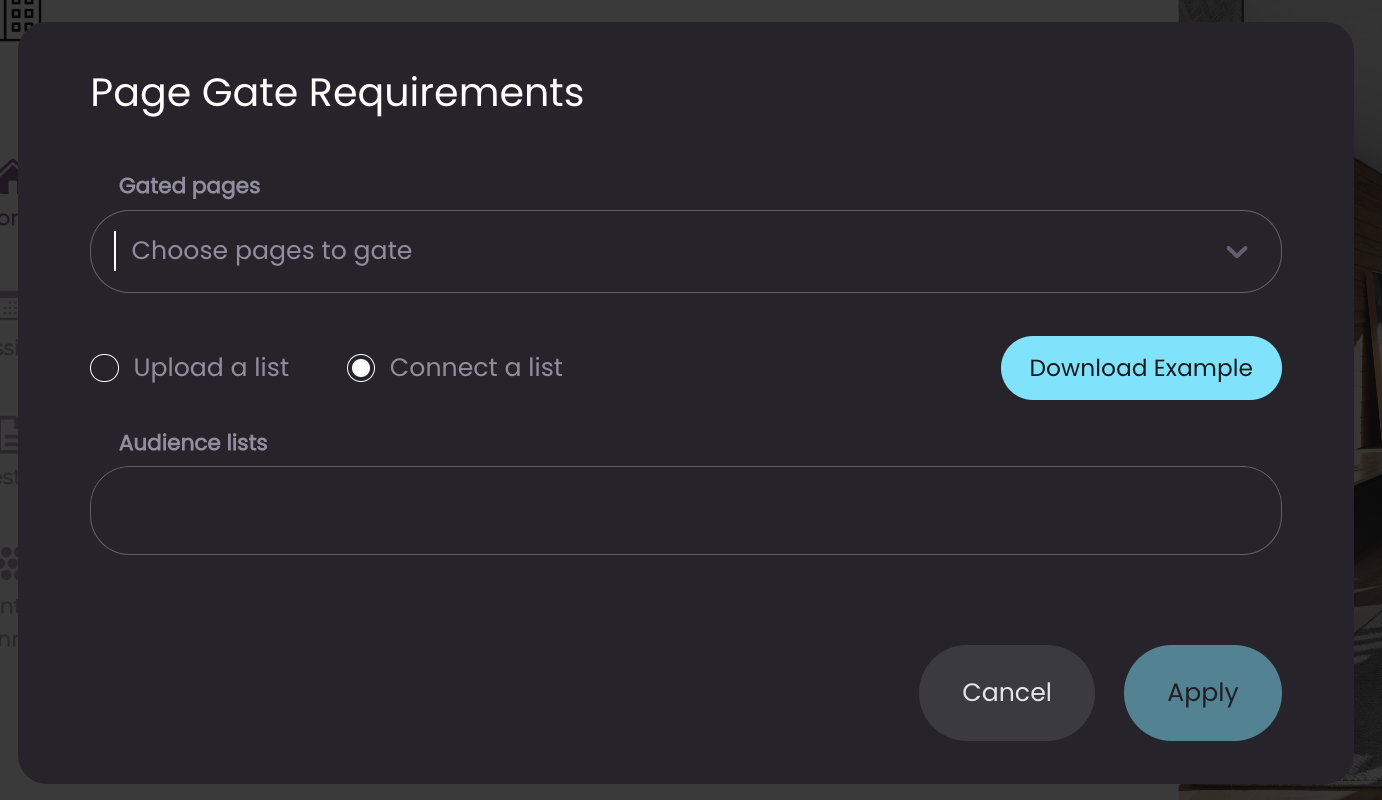 Select the page you wish to gate.
Then, select an Audience List to connect, apply your changes, and publish the page.
If you have not already uploaded a list, follow the steps in our Registration Gating article here.
Editing Custom Page Gating
To edit your page gating settings or to remove gating, navigate to the Custom pages section and select the three dots: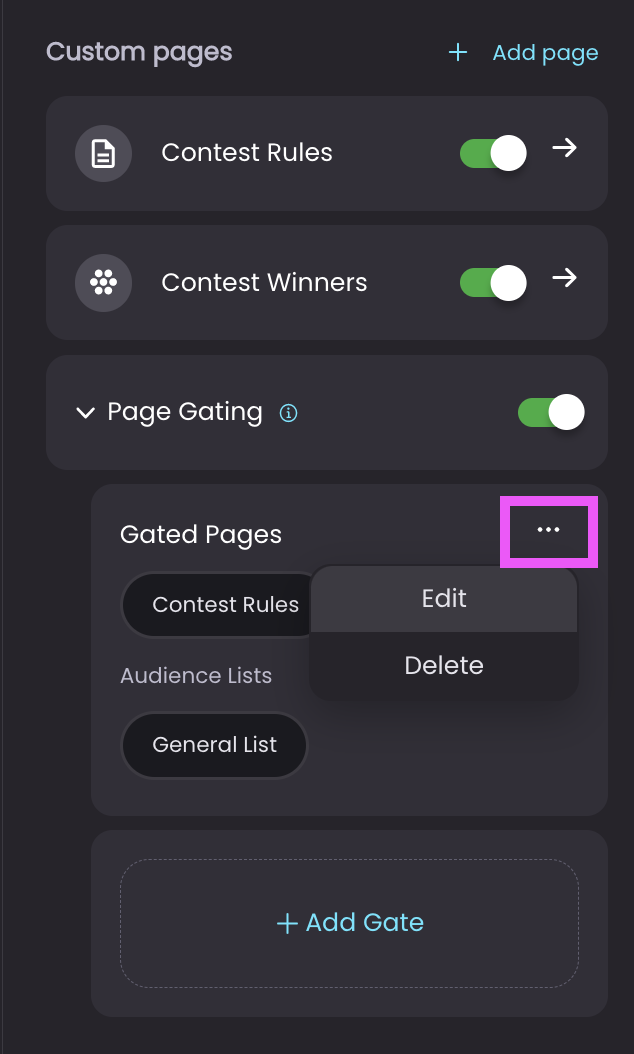 From here, you can edit or delete your gating requirements.
Related Articles